November 2022
22
A LinkedIn profile photo is among the first things recruiters and potential clients consider when considering prospects.
Read: 20 Essential LinkedIn Profile Tips for Job Seekers
That means your profile photo is significant on LinkedIn. This is also reflected in the current statistics: LinkedIn profiles with a photo get 21x more views.
Read Also: How To Increase Your Visibility in Recruiter's LinkedIn Searches?|Drjobpro.com
How to Pick the Perfect LinkedIn Profile Photo?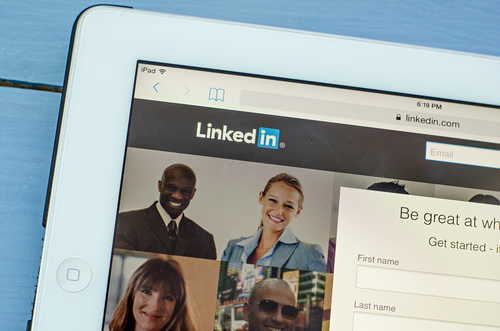 1) Use an image
You should consider closing your account if you don't show up who you are through a professional profile picture. LinkedIn is not Facebook or Instagram, you have to use your real photo.
2) Use a high-quality image
First impressions count, especially in the professional world. When looking for a photographer, make sure you choose someone who specializes in business photos, rather than using low-quality vacation photos or candid photos. Your image is your brand, and investing in quality photos will pay off in the long run.
3) Watch your clothes
Just as we tidy our homes and dress nicely when special guests visit, we should do the same with our online profiles. Your profile photo is like an invitation to your virtual home, so make sure it represents you well! Wear the clothes you wear to work.
So if you don't wear a suit to the office, you don't have to wear one in your LinkedIn profile photo.
The photo should be honest: The picture should, of course, represent you, your organization, and your area of ​​expertise. Light-colored clothing is associated with friendliness, while dark clothing suggests seriousness. Also, avoid wearing plaid or overly patterned clothing.
4) Keep it up to date
Make sure your profile picture is always up to date. No one wants to see you in person and be surprised that you look different from your online picture. If you have changed, e.g., with a new pair of glasses or a new hairstyle, you should update your photo accordingly; it should only show how you look now—not how you looked in the past.
5) Have a relaxed facial expression
Your facial expressions are an essential part of your image. If you want to appear more relaxed or determined, smile subtly. The average person can't do this without good guidance, so it's best to see a specialist to help you achieve the right look for your goals.
6) Show your appreciation
Make sure you take a passport photo that shows you are recognizable and approachable. You can do this by making eye contact with the camera and having a clear expression.
Showing that you've taken the time to make an effort will show your contacts that you appreciate them.
Read: 3 Easy Steps for Keeping in Touch Professionally With Your LinkedIn Connections
7) Design around your photo to fit
Choosing the right components is key to creating a good design. If you use a profile picture with a good design, the gaze can quickly move toward your text and information. This can be supported by light. Then it looks friendlier.
The excellent design depends a little on the purpose of the photos. Therefore, 2 pictures with slightly different poses and lights are usually preferable for a profile picture. Ask the photographer how they will help you achieve this goal.
It's often best to keep your profile picture simple and professional. A brightly lit face is essential in the photo, so try not to wear clothes with contrasting colors like black and white.
Calm shades of blue or gray are usually better than stark black or white. Finally, remember that profile photos should also be casual - don't take this photo too seriously!
But remember that your type must always be recognizable; it is not a masquerade. Therefore, your photographer should have prepared a checklist for you to experiment with what clothes look best in the photos.
8) Focus on your face
Allow yourself to be as open as you feel comfortable. Anything that distracts from the distinctiveness of your face interferes with your recognition. It must be in the picture if you always wear a hat.
Use body jewelry and other accessories as discreetly as possible to reveal as much of yourself as possible. Everything you carry with you at all times must be visible in the photo, whether true or not.
9) Maintain eye contact
The best photos are those where you make eye contact with the camera and have a warm, friendly expression. This creates engagement and a connection with the viewer. Remember to crop the image, so your face takes up most of the frame, and avoid posing in a top-down look at the camera.
Instead, imagine greeting a friend and shaking their hand in welcome while you look kindly into his or her eyes for a moment.
Read: I Always Get Replies From Recruiters On LinkedIn – Here's How
10) Use the correct format
Which format? You can expect photographers to deliver correctly sized, sharpened, and cropped images. If your photographer doesn't, take care of it yourself and adequately.
Every sufficiently reduced image must be resharpened. Only then is the image sharp and can best be viewed as a JPG in the browser; otherwise, it will be muddy-fuzzy, or the files will be huge. I suggest using Canva for this purpose.
Make sure your photo fits appropriately before posting it on the website. A standard resolution for a LinkedIn profile photo is 1024×1024 pixels.
11) Break the rules
Good standards are excellent because they are proven and work well. But everyone is different, and not every image suits every situation or person should break the rules if it helps you be more visible. Don't make a fool of yourself by sticking too hard to the rules when they don't do you any good.
12) Smile!
Show your teeth in a good way. A smile that includes teeth and lips will be perceived as more personable by visitors to your profile.
Tool tip: The Snappr Photo Analyzer
If you're unsure how well your LinkedIn profile picture works for you, don't worry — Snappr can help. This web-based tool uses artificial intelligence to analyze your pictures and give users tips for a better LinkedIn profile photo based on various criteria. It's easy to use and only takes a few minutes, so give it a try.
Profile Pictures for Companies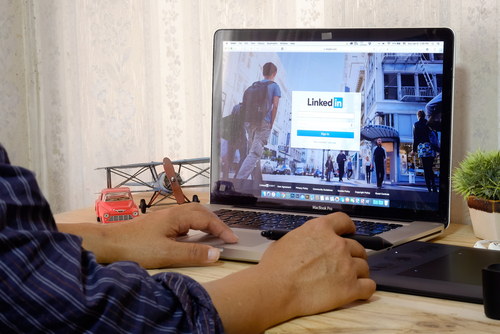 Business Pages are only slightly different rules. Logo images work best for the profile picture area on these pages. Note, however, that you can still tweak this image by ensuring the font is large and legible. In general, it's best to use a highly recognizable image."
A distinctive style is crucial that makes them easily recognizable. So the recognition value is also the highest.
If your company's material appears in the feed and all you see is some black text, that's not ideal: you won't stand out, and other LinkedIn users probably won't remember you.
And since online marketing aims to introduce your brand to as many potential consumers as possible, it's also regular: you need to create numerous touchpoints with your potential customers through your content - and the easier it is to remember you and your company, the better. To achieve that, you have to be distinctive and be noticed. Vibrant and bold corporate logos are much better for this than black-and-white text logos.
Conclusion
LinkedIn is a powerful networking tool, and your profile photo is one of the essential elements of your profile. A good LinkedIn profile photo will help you make a positive impression on potential contacts and set you apart from the competition.
Read Also:
Frequently asked questions - short answers
What to select as a profile picture on LinkedIn?
It would help if you used a professional profile picture on LinkedIn. It should be a recent photo that shows your face clearly and is well-lit. The profile picture must have a size of 1024 x 1024 pixels and be in .jpeg format.
Why are there no pictures on LinkedIn?
To change the Visibility of your profile photo: Visit your profile page. Click View Profile. Click Visibility in the bottom right of the pop-up window and choose who can see your profile photo from the following options: Your contacts.
What makes a good profile picture?
Never use a profile photo that is too close to the camera. Images of the whole body are also not helpful. Both hurt empathy and perceived competence. In 2022, a photo showing the entire head and at least part of a shoulder are preferred.
How to make a good LinkedIn profile?
Stand out from other LinkedIn photos:
Use a professional-looking portrait photo
Have a clear background image
Smile
Be authentic
Don't have anything in the picture that distracts from your face