February 2020
17
"Every day is a new beginning "
The first hour in the morning can have significant positive effects that you can carry it to the rest of the day.
5 WAYS TO START A MORE PRODUCTIVE WORKING DAY
Below are some suggestions that can help you to start a more productive day.
Read and try what you feel convenient in making your morning ritual and relaxing to start your day with less stress and rush.
Be a morning person and apply for your dream job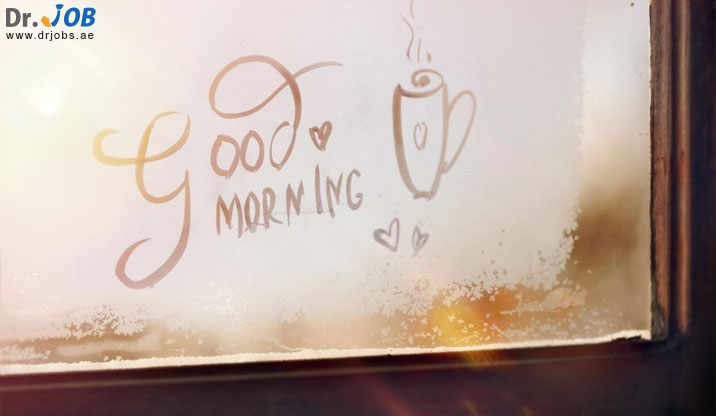 1. Get enough sleep, love your mornings, and prepare for them.
"Sleep is the best meditation "
Preparing for a positive morning starts from the night before.
Make sure that you have enough sleeping hours (a minimum of 6 hours and a maximum of 8 to 9 hours).
Meanwhile, avoid having caffeine at night; you can have some herbs for relaxation instead of (chamomile and peppermint) to help you to enjoy deep sleep.
On the other hand, preparing the clothes you plan to wear, and your breakfast needs will help you to reduce morning stress and anxiety.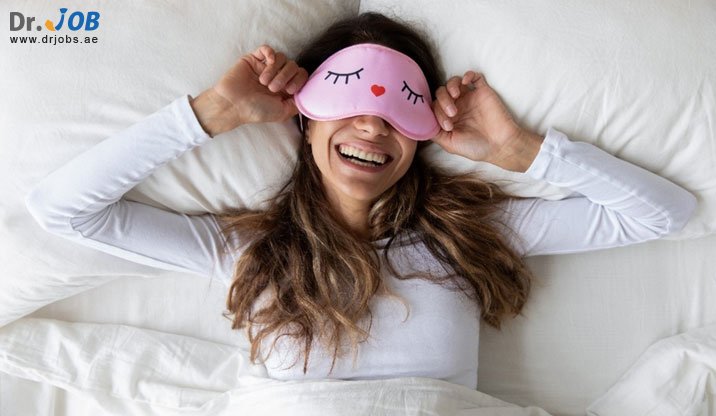 2. Open your blinds and let the sun come in.
"Sunlight is the most precious gold to be found on Earth. "-
The sun is a natural wake up alarm for your body and brain that allows you to wake up gradually in a natural process. Besides, opening a window for fresh air is also a good idea; this tip can transfer you from the sleeping mode. it also gives you the advantages of the sun lights for your body ( such as getting vitamin D), your bed and house, also will be healthier after the daily sun exposure.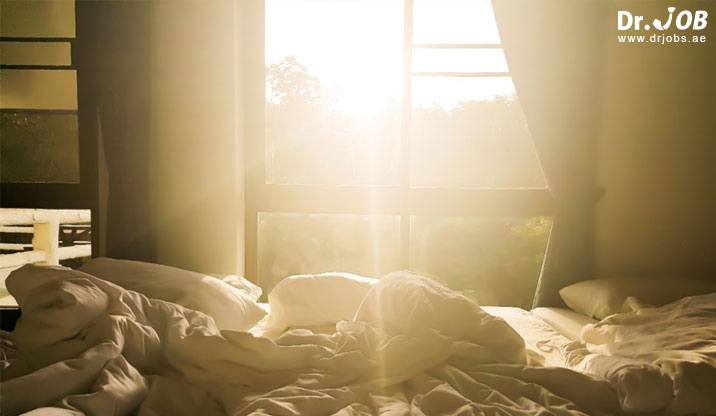 3. Drink water first, treat yourself by having your favorite coffee and healthy breakfast.
"Good ideas start with great coffee "
Drinking water as the first thing in the morning is vital to keep your body hydrated, active, and boost your metabolism during the day.
Also, a squeeze or some little slices of lemon, and a small spoon of pure honey will add some vitamin c, antioxidants to your body and increase your energy.
Of course, nothing like a fresh cup of coffee in the morning and it is an aroma to put you on the positive tone, a cup of coffee and a small piece of dark chocolate are enough reasons to wake up for, sit down with your family and enjoy them for few minutes in the morning.
Meantime, it is a recognized fact that having a "healthy breakfast "that contains protein, vegetables, and good carbs is essential since it is the most important meal in the day. If you have time, and a good food appetite in the early morning, you can have it in your house, or take a ( healthy meal ) with you. But don't skip the breakfast as it can give you power, a better performance that helps you to burn your calories, and reduce the feeling of being hungry on your whole day.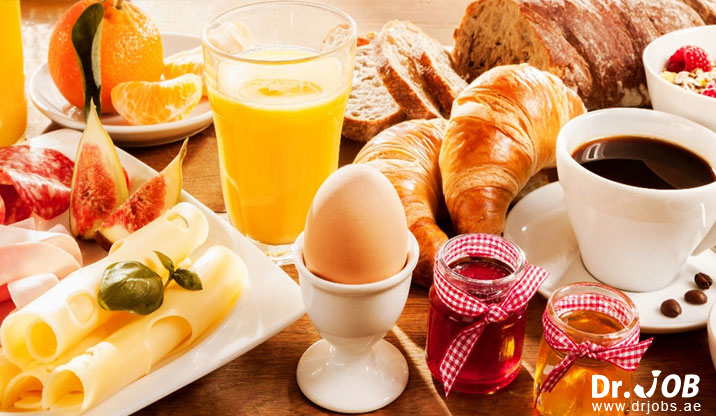 4. Shower, dress up and spray a softly scented perfume.
"Wake up and smell the inspiration."
Having a shower in the morning has a magnificent effect in refreshing and preparing you for a long working day .it is also good for improving your blood circulation, in addition to giving you some relief. It makes you feel fresh, especially if you end your shower with cold water as the hot water is better in the evening for relaxation, but the cold will give you freshness.
Choose a suitable, cute and cozy outfit with adding some drops of softly scented perfumes, or moisturize your skin with some scented creams or lotions that will enhance your confidence and ability to start your day in a good mood.
If you are interested in the fragrances and perfume industry, apply for a job that matches your interest.
Specifying few minutes in the morning for skincare rituals can have mental health benefits as when you dedicate few minutes in the morning concentrating on self- care, it can help you focus on your work all day. Moreover, we suggest you some natural products like rose water; it can give you a natural healthy fresh glow to start your day enthusiastically.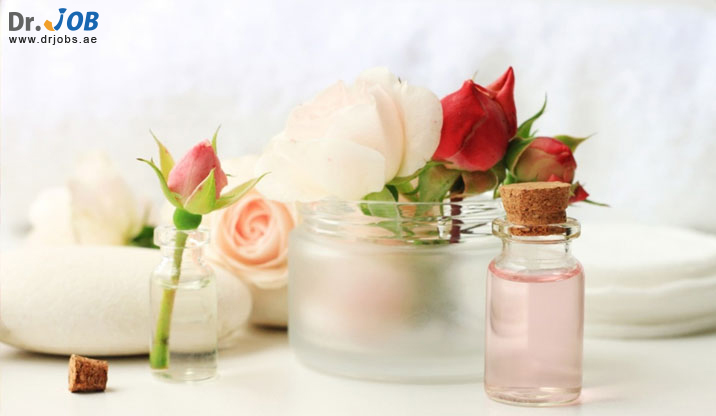 5. Do a spiritual ritual, meditation or exercising.
"Stop focusing on how stressed you are and remember how blessed you are "
Doing some exercises is an excellent habit in the morning, like using the treadmill for 20 minutes, walking or running, it will help you to start your day active. Additionally, you will feel like you did one of the daily things that you need to do, especially if you don't have time in the evening. Yet not all people have time in the morning for training, so in this case, you can postpone your exercises to your evening schedule, and keep your morning to be your best part of the day. The trick is not only spending your morning hours working, but also convenient and relaxing.
If you are an excellent fitness trainer or yoga instructor, apply for a suitable job.
Mediation, even for a short time, considered a good start for the day, or you can watch the view over the window for a minute and light up a candle or add a background of music. Make it while taking your tea /coffee.
One another point, you can do some spiritual rituals, after some time you will feel that this is the time for " feeding your soul "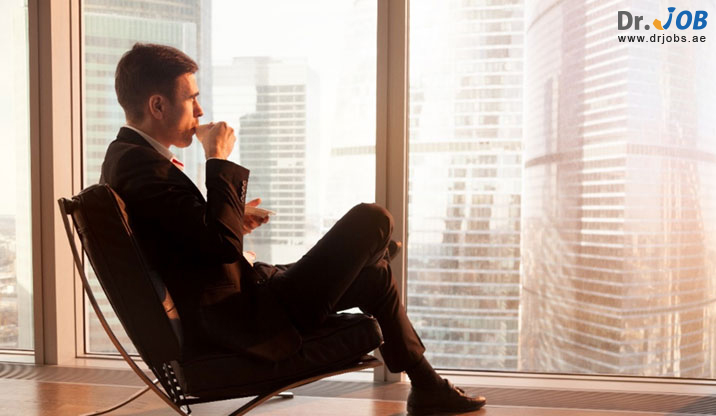 In your way to work, enjoy listening to your favorite music or programs, avoid the news and programs that will derail your productive morning state, and affect your creative juices.
To sum up, greet the day with a smile, and the day will smile back to you!
For a dream career, click here.