October 2022
06
Civil Engineer Job Description - A licensed civil engineer supervises the design and building of sewage treatment plants, bridges, canals, highways, and other types of infrastructure. They are responsible for using software to create structural plans, abiding by environmental regulations and legal requirements, and visiting construction sites to oversee the building process.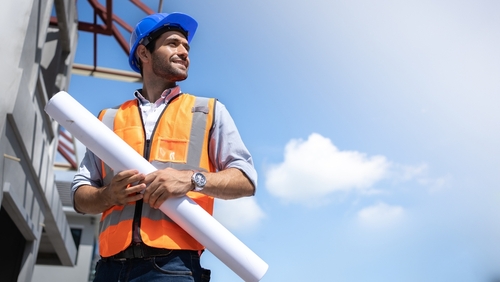 Dr.Job is here today to show you the civil engineer job description, duties, and responsibilities.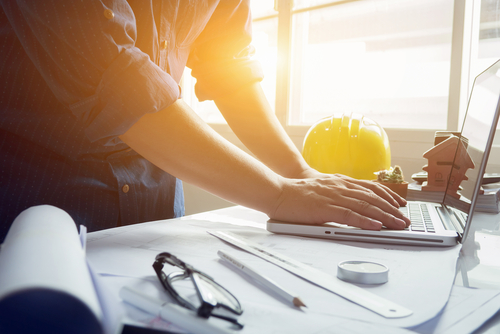 What are Civil Engineer Duties and Responsibilities?
The environment in which we live is created, enhanced, and protected by civil engineers. Roads, railways, airports, bridges, harbors, dams, irrigation projects, power plants, water and sewerage systems, and the like are all examples of infrastructural building constructions that require careful planning, design, and construction management. Additionally, they create and construct massive, weather-resistant structures and high buildings.
Read also, Top 12 Civil Engineer Interview Questions (with answers)-Drjobpro.com
There are two main civil engineering categories: consulting and contracting. Consultants typically work from an office setting and are in charge of designing projects. At every stage of the building, contractors refer back to the designs. Contractors supervise building projects on the ground.
Work activities can vary depending on whether you are an employee, contractor, or consultant:
Conducting site assessments and technical and feasibility studies
Employing a variety of computer programs to create intricate designs
Making intricate computations
Communicating with clients and a range of experts, such as architects and subcontractors
Creating job specifications and managing the tendering process
Overcoming issues with design and development
Controlling project resources and budgets
Arranging for the delivery and purchase of supplies and equipment
Ensuring that the project adheres to the law, particularly concerning health and safety
Evaluating a project's environmental impact and sustainability
Ensuring that construction is finished on schedule and within budget.
For the most part, consulting civil engineers work regular business hours, with some overtime and weekend work around project deadlines. Contrarily, contractors frequently work overtime over the weekends and outside in all weather conditions.
Find out what you may make as a civil engineer with experience and a degree: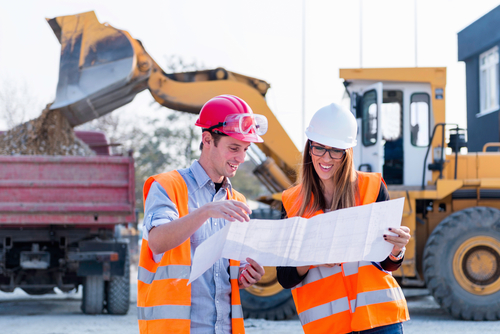 Regular clients of civil engineers
construction firms (both consultants and contractors)
Local government agencies and government divisions
Coastal/marine, electricity, water, and transportation are just a few examples of the project types or disciplines in which civil engineers frequently specialize. Graduates often submit a direct application to a program in one of these fields. Visit this page to learn more about the main specialties and disciplines in civil engineering.
Required education and experience: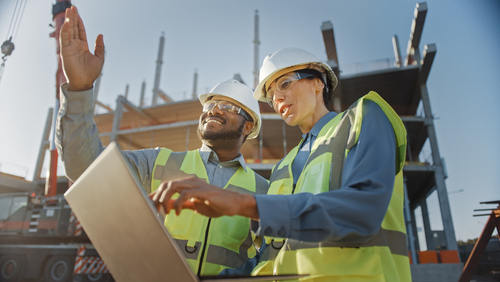 There are paths for university graduates and school dropouts to pursue careers in civil engineering.
Graduates must possess a civil engineering degree. You will be expected to work on obtaining one of two professionally recognized qualifications.
You can become an incorporated engineer (IEng) if you have finished a BEng. You can become a chartered engineer (CEng) if you have an MEng or a BEng and a master's degree.
Both titles will improve job opportunities, but companies frequently choose chartered engineers more.
Your career prospects will be substantially aided if you have work experience from a year-in-industry or summer employment if you seek a graduate position in civil engineering.
When a student impresses an employer during a work experience, some employers will sponsor them and extend an employment offer.
Crucial Skills for Civil Engineers: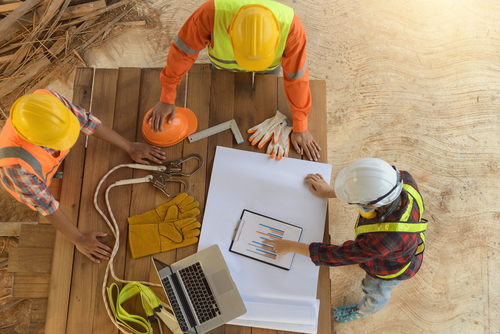 Employers are looking for graduates that are savvy about business and have good teamwork skills. Other crucial abilities include:
Good scientific, mathematical, and IT skills
The capacity to plan carefully and oversee initiatives
Aptitude for solving issues
The capacity to meet deadlines and stay on budget
The capacity to oversee whole tasks while continuing to pay attention to details
Good qualities in both written and spoken communication
Negotiation, management, and leadership abilities
Comprehensive understanding of the relevant laws.