February 2021
01
The initiative reinforces DIFC's leading reputation in MEASA for cybersecurity, data protection and world-class regulations Mastercard today launched its Global Cyber Forward programme in partnership with Dubai International Financial Centre (DIFC), the leading global financial centre and largest FinTech hub in the Middle East, Africa and South Asia (MEASA) region.


Governments, financial institutions and businesses around the world have been facing an increase in cyber threats as people and businesses become more digitally connected. According to an industry study, the threat of direct and indirect cyberattacks on global businesses is significant, with up to $5.2 trillion in economic impact being at risk over the next 5 years. Another study reported that 50 percent of global businesses are not prepared to deal with cyberattacks.

This partnership between DIFC and Mastercard will help boost cyber readiness and resilience across the financial industry, enabling effective cyber security oversight through the Dubai Financial Services Authority (DFSA) Threat Intelligence Platform (TIP) that was launched in January 2020. The Global Cyber Forward programme combines Mastercard's cutting-edge capabilities in cyber security with those of leading public sector organisations to create secure digital eco-systems at a national, local and city-level.

DIFC is home to over 2,500 financial related companies, including 17 of the world's top 20 banks and over 250 FinTech and Innovation companies. DIFC continuously develops innovative laws and regulations enabling the future of finance.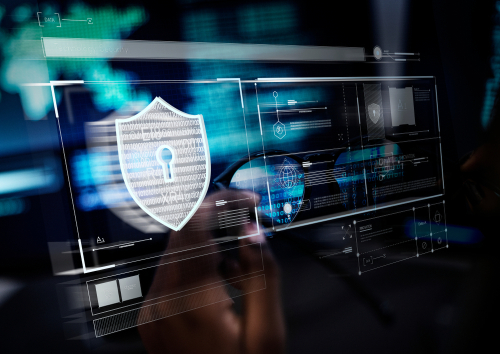 Commenting on the announcement, His Excellency Essa Kazim, Governor of Dubai International Financial Centre, said: "This global partnership between DIFC and Mastercard supports the National Cybersecurity Strategy and Dubai Cyber Security Strategy. As the leading financial centre in the MEASA region, we are committed to being at the forefront of initiatives, including cyber security and data protection that will advance the finance industry globally, regionally and in Dubai. Firms and individuals will be able to benefit from our collaborative approach to managing the issue and see Dubai as the region's safest place to undertake their financial activities."

Ajay Bhalla, President, Cyber and Intelligence, Mastercard said: "Cybercrime is one of the biggest threats to consumer trust. Without trust we cannot do business – more so now than at any other time in history. We are developing and embedding the latest cyber technologies, in collaboration with our partners around the world, to help advance security and trust in the digital ecosystem. Our partnership with DIFC will help to create more secure and thriving digital economies."
This programme builds on other cross-industry partnerships, helping to boost cyber readiness and resilience across the financial industry. Last year, Mastercard introduced its first European Cyber Resilience Centre to drive collaboration between the public and private sectors in addressing threats faced by the payments ecosystem. With the support of the Canadian government, the company's Intelligence and Cyber Centre in Vancouver is designed to accelerate innovation in digital and cyber security, artificial intelligence and the Internet of Things.
For a dream career, click here!