November 2022
21
There are many situations where you may need an employment verification letter from your current or previous company.
Knowing what to include in an employment verification request can ensure you receive the information you need correctly and promptly.
In this article, we will explain what an employment verification letter is and how to request one, as well as provide samples and templates for both confirmation letters and requests.
Related Blogs:
Employment Verification Letter Tips (+ Free Samples)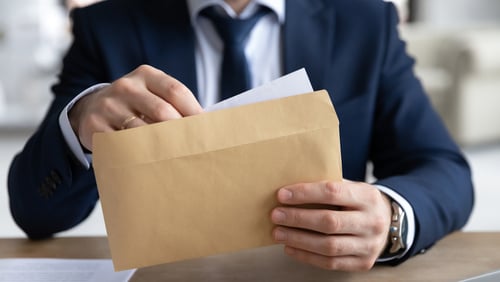 An Employment Verification Letter is your employer's official confirmation that you currently work or have previously worked for the company. The employment confirmation letter usually includes a note about the length of employment with the company and contact information for the company's human resources department. Most employment confirmation letters are short and contain little information other than the confirmation of employment.
An individual or company may request an employment confirmation letter for some of the following common reasons:
You are buying a new house. You may need to apply for a loan if you plan to buy a home. The bank issuing the loan will usually request an employment confirmation letter.
You need to adjust the terms of the loan or line of credit. Proof of your current employment and income may be used to determine if you are eligible for a change in terms.
You want to rent a house or apartment. The property manager may want to verify your ability to maintain monthly payments.
You have applied for a new job. Some employers prefer to receive a formal employment confirmation letter to verify work experience on your resume.
How to request a certificate of employment (an employment verification letter)?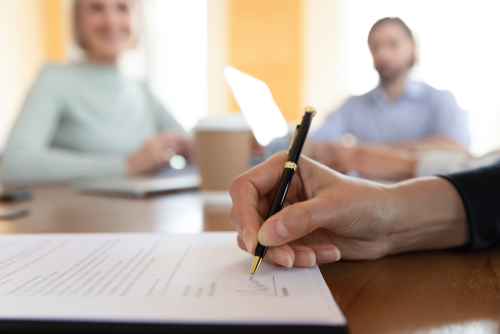 Here are the steps you can take to request an Employment Verification Letter:
1. Check who will extend the employment verification letter at the company
First, you should identify the person or department responsible for handling requests for employment documents. If you have a Human Resources (HR) department, you will most likely send your request to an HR representative. Smaller companies may require your employer, line manager, or payroll manager to send the letter.
2. Follow your employer's procedures for requesting employment verification letters.
Some companies have a specific process for requesting an employment confirmation letter. You may need to fill out a form, send an email, or ask the requester to send an email. When you know to who you should send your request, they should tell you how to send it.
3. Be specific about the details you need
The party requesting proof of your employment appears to need specific information. Be sure to include this information in your request.
4. Enter the Recipient's mailing address
Employment confirmation letters are usually sent via email or mail to the requester. When you ask for a letter, include the mailing address, contact information, and the Recipient's name and Title. If you are unsure of the Recipient, please include only the company name and department if possible.
5. Give your employer advance notice
Make the request as soon as possible so your employer can prepare the letter. If a deadline is set, you must also consider the time it might take for the letter to reach the requester if it is mailed.
6. Include your contact information
If you are sending an email or making a request, include your phone number and email address so that you can be contacted with further questions. Including your job title, department, or even employee ID can make your employment history easier to find.
Sample letter of employment verification letter for employees
Use this simple template to create an employee verification email:
Dear [Recipient's name or Title],
I am requesting an employment verification letter for (It is suggested that [desired information for letter] be included).
[Explanation of where to send the letter.]
Thank you,
[Your full name]
[Your Title]
Employment verification letter sample
This sample letter, addressed to a Human Resources representative, provides an example of how to write your request for proof of employment:
Subject: Employment Verification Letter – Adam Karim
Hi John,
I am currently looking for a new home and am trying to pre-qualify for a mortgage loan.
Hamilton Financial has requested proof of employment, including my position, salary, and employment dates. Could you send them a letter confirming my employment status by November 11?
Thanks,
Adam Karim
Sales Team Lead
Aldar Real Estate
Sample Response to Employment Verification Letter for Employers
If you are an employer, here is a sample employment confirmation letter that you can use to write a letter for a previous or current employee:
[Your name, Title, and address]
[Date]
[Recipient's name, if known, Title and address]
Dear [Formal name or company/department name],
I am writing to confirm that [employee name] is currently running [company name, followed by any additional information requested].
If you have any questions, please get in touch with me via _______.
Sincerely,
[Your name]
[Title, company]
Sample employment verification letter for employer
To learn how to write an employment confirmation letter as an employer or HR representative, follow this example and modify it to suit the needs of the employee:
John Michael
Human Resources Manager
Aldar Real Estate
Abu Dhabi, UAE
November 30, 2022
Dear Ahmed Mourad,
This letter is sent to confirm that Mona Kasem is currently employed as a sales representative for Happy Services L.L.C. Mona has been with the company since March 2019.
If you have additional questions or require further information, please get in touch with me at 556-425-111 or email [email protected]
Sincerely,
John Michael
Human Resources Manager
Here is a free downloadable template that you can use to help you write your Employment Verification Letter:
Download the Employment Verification Template