August 2021
23
If we ask any employee nowadays: Where do you see yourself after 2 years? His answer will be "starting my own business," or "Freelancing," or "Being my own boss."
Freelancing is the latest trend in today's job market, especially after the work-from-home and remote work systems adopted after the spread of Covid-19, which has changed the norms of all of our lives. So, one can say that "freelancing" is the new norm.
Wondering how to start off freelancing on the right foot? Here's a complete guide.
What Is a Freelancer?
A freelancer is a self-employed person who provides services to a company (or many companies) without being paid monthly. Freelancers can work wherever and whenever they want. They are their own bosses.
Freelancers, in some countries, must submit self-employment taxes every quarter because they are considered contractors rather than employees. They also do not have access to benefits such as paid leave days or medical insurance.
Read Also: Top 17 Freelance Job Interview Questions & How to Answer Them
So, how to Be a "Freelancer" With No Experience?
Define If Freelancing Suits You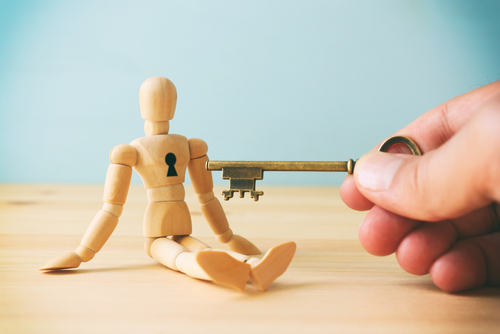 Freelancing has its advantages and disadvantages, but you must have a particular perspective to be a freelancer. If you're consistent and responsible, being your own boss is terrific. You can create your own schedules as a freelancer, where you can take your day off on Tuesday, but you've also to remember that there are no paid leaves.
Define A Service to Offer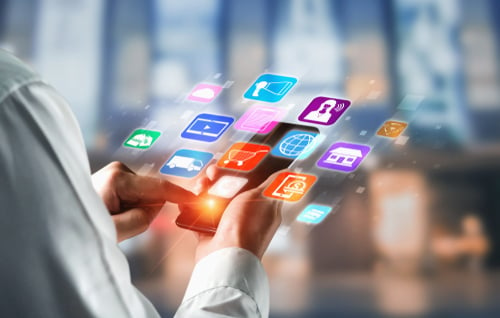 Among the first step you've to think about while thinking about freelancing is what you'll offer? What will be your service? Is it in-demand?
To find answers to your questions, you've to put yourself in your clients' shoes and think about what obstacles they may have and how your skills will demolish these obstacles.
Every client is looking for a solution to their problem, so you've to define your clients' problems and use your skills to solve them.
After defining your services, you've to "market yourself" as a product. So, create a powerful description of your service that attracts clients to you as a product. This description should include what you do, how, for whom you offer your services, and how much your rates are.
Create A Good Quality Portfolio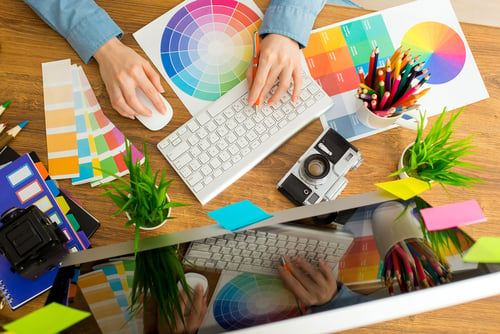 There's no freelancer without a portfolio. It's your marketing copy that tells the clients why you're unique and what you'll bring to the table. It demonstrates your skills, experience, achievements, and work quality.
Your attractive portfolio should include projects that highlight how you offer your service. It should convey how you were an added value to your past clients.
Case studies, testimonials, data-driven results, photos, charts, work samples, and mock-ups are some of the elements of a successful portfolio. Before including previous similar projects from earlier clients in your portfolio, be sure you have their consent.
Create Your Online CV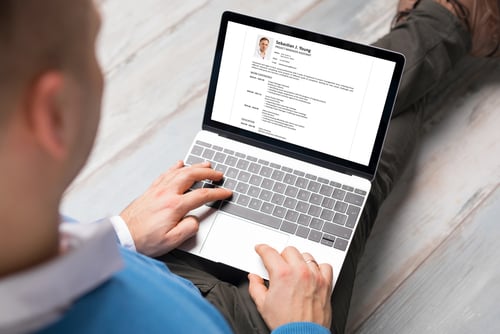 There is no need for your traditional paper CV as all job-hunting websites have a ready-made CV that you can fill out with your details.
Spend time developing a comprehensive profile informing prospective clients about your qualifications, talents, skills, and achievements that make you the best fit for the project. Keep it brief.
Build Your Brand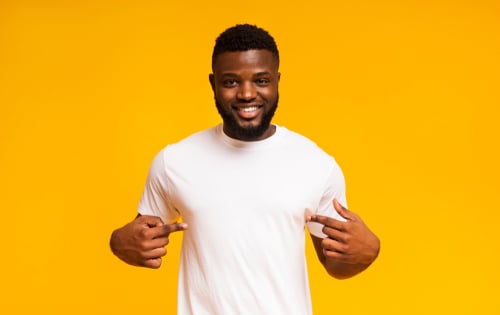 There are numerous approaches to increase your industry's reputation.
You may start expanding your brand inside your field by writing an ebook, producing an online course, and schedule live streaming on social media in addition to creating high-quality blog content and cooperating with significant industry influencers.
You may also create a portfolio on freelance platforms, starting with a lower hourly rate and gradually increasing it as your experience grows.
This brand awareness can help you add to your list of achievements, which you can mention in your portfolio, while also demonstrating your expertise to additional prospective employers. The more people who hear your story, the more significant impact you'll have in your field.
Define Your Target Project Owners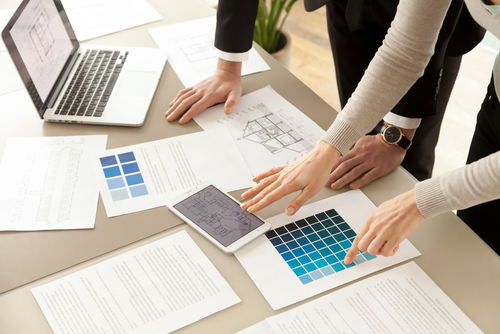 After defining your service, you've to determine your target project owners. Identify those clients who may need your service one day. Analyze their situations; do they have the same issues? Are they in the same industry? Do they hire freelancers?
Being a new freelancer needs some effort initially, as you'll not get more clients unless you knock on the doors yourself. You've to go from door to door personally, so defining your potential project owners who may need your services one day is crucial.
Here are 3 quick tips to get your first clients:
Freelance Career Platforms
Networking, networking, networking
Promoting your skills on social media platforms
You've to try each way to find the best fit for you and get the best out of everyone.
Maintain A Good Relationship with Your Clients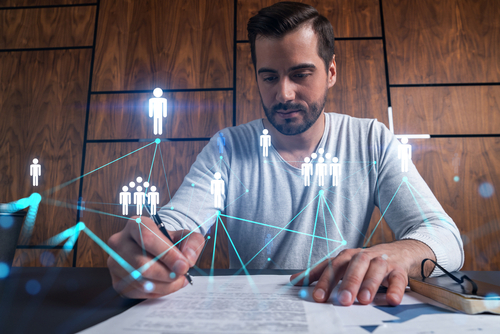 Your capital as a freelancer is your clients/ project owners. It will not be a surprise if we say "build a good relationship with your clients," but it's essential. Distinguished freelancers are those who know how to keep their clients coming back to them.
To be able to do this, you've to:
Deliver High-Quality Work: This ensures your clients' satisfaction. You've to add something new to the table and showcase how you can quickly solve their problems.
Communicate Effectively: This shows how you're open to communication, making it easy for the client to discuss his concerns and that flexibility to retain more clients.
Be consistent: Consistency in meeting the deadlines and the project requirements will build trust between you and the client.
Be initiative: this can open doors for full-time jobs as it's not easy to find an employee who always looks for creative solutions, offers innovative suggestions, and is ready to take on more responsibility for the company's good.
Build A Project-winning Proposal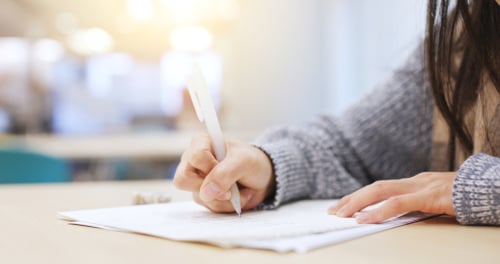 To succeed as a freelancer, you've to think wisely before each step, especially before sending your first proposal. At this time, you become ready to provide the least price to get awarded, but the reality is that you may be a new freelancer, but you have the skills and expertise that help you accomplish the project better than an experienced one.
So, study the project description precisely then decide to submit a proposal or not.
In other words, a well-written proposal should be a powerful major draw for your skills. It should include information on the needs of the business, how you can contribute, and your accomplishments and capabilities. Finally, it's critical to maintain a competent and welcoming demeanor, therefore utilize official language to help you shine.
Although using a template will let you structure your bid, the most profitable freelancers customize it for each customer and job. Putting in the extra effort and time upfront shows your passion, excitement, and expertise.
Define Your Price as A Freelancer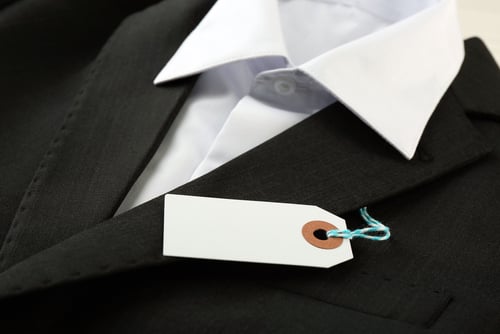 As you think of yourself as a "Product," you must set a reasonable and competitive price. Due to being a new freelancer, you have to research the industry rates and find out how much rates are for the previously experienced freelancers to start on the right foot.
Try to check the freelance job posting websites and find how much clients pay for freelancers with the same level of experience, skills, industry, project duration, deliverables, urgency, and geographic location.
Allowing confusion regarding your pricing structure to prevent you from getting started is a mistake. Your rates aren't set in stone. You have the option to alter them later. Go with a price that feels right to you, and don't overanalyze it.
Start Freelancing as A Part Time Job
To keep regular workflows as a freelancer, you need to stick to a typical work pattern, be prepared to handle multiple projects simultaneously, and continuously hunt for future tasks.
Don't leave your job instantly if you're still working full-time. Instead, balance freelancing and a full-time job till you have significant prospects and relationships to make a living as a freelancer. It's much easier to grow your side hustle if you operate from a supportive atmosphere with consistent employment and a solid salary.
Utilize Multiple Platforms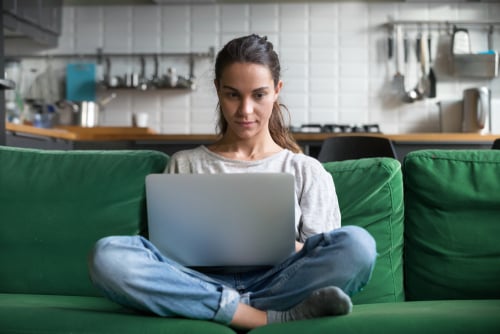 It's a common practice to look for freelance opportunities on freelance job posting portals. Still, people don't realize the importance of other social media platforms, especially LinkedIn, where many clients are always looking for freelancers to get their jobs done.
It's critical to select a platform with a concept that fits your requirements and wage objectives if you want to succeed. Numerous freelancing websites promote the so-called "competitive market," in which freelancers give low-quality work for low pay. There are always open positions there. Yet, these positions are not reliable, and it affects your career progression and your brand negatively.
On the other hand, you'll find significant clients and get compensated for high-quality work by being a member of reliable portals like Drjobpro.com. On these platforms, the registration process includes stages of related assessments.
Hone Your Skills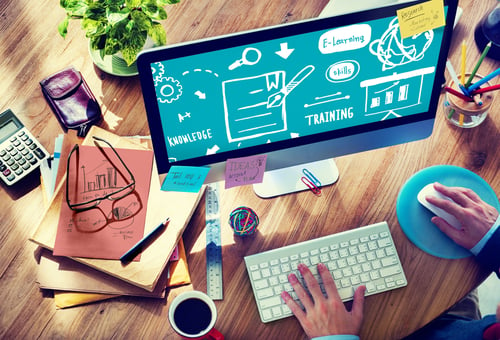 Clients hire freelancers because of the services and talents they provide. As a result, freelancers must continually enhance their abilities, make improvements, and broaden their knowledge. Staying up with current trends is also necessary for offering the best experience to your clients. Web-based learning platforms like Coursera, LinkedIn Learning, Udemy, and even YouTube are excellent places to start if you want to keep track of that face-paced technological world.
Start Your Freelancing Career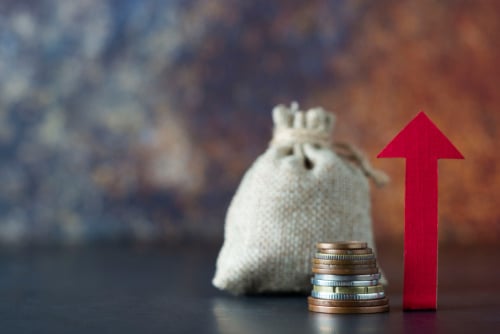 Do you think it's time now to start as a freelancer? Do you want to be your own boss, to work from the comfort of your home, and to gain more monthly income?
After following these tips, you have to take action by subscribing now to Drjobpro.com to turn your dream into a reality and enjoy accessing thousands of full-time and freelance jobs with one account.