November 2021
09
Everyone has their hobbies, which they devote time to because they find them enjoyable or enlightening. 
Several hobbies may lead to a source of income if you're willing to put in the time and effort.  
Read also, 7 Ways to Improve Your Soft Skills before Graduation
Dr. Job Pro discusses today with you ten hobbies you can turn into a business. 
1- Cooking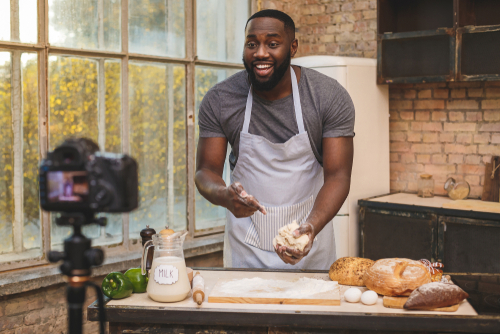 Food has evolved into a fine art form deserving of elaborative photography and a significant investment of time and effort.
You may make money from your passion for cooking by launching a blog, YouTube channel, or Instagram account devoted to recipes, or you can start a business by producing your food or culinary goods and selling them to the general public. Some people even set up a food truck company on the road.
Moreover, half (59 percent) of people aged 25 to 34 use their mobile devices in the kitchen to research and prepare new recipes. If you're a self-taught chef, there's a market for materials and goods you can make for them.
2- Writing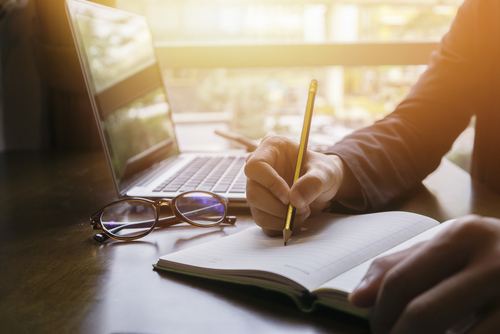 Even if it's only a hobby, blogging and self-publishing on the internet may be valuable skills.
Your career will benefit if you use it to promote yourself. If you want to share your thoughts with the world, you may create a platform for it to happen. Alternatively, you might charge for the use of your abilities.
Content writers with specialized knowledge are always in demand.
Nevertheless, by focusing on a particular area and gaining followers over time, you may start your own blog-based business if you are disciplined and know how to produce a compelling post.
3- Photography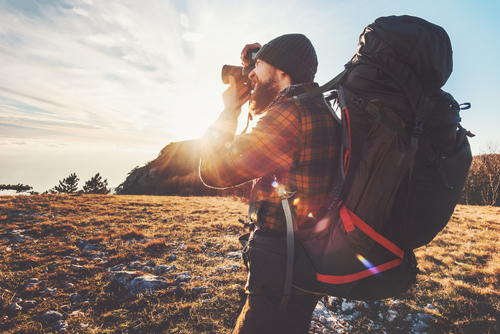 Even if you don't know much about photography, you may convert it into a side business if you know how to handle a good camera.
As a freelance photographer, you aren't limited to covering only small-town activities. Likewise, when no events are taking place, there are fewer opportunities for photographers to work.
Sell your images as stock photos or prints as a side income with increased scalability. Your photographic abilities can also help you gain an enormous Instagram following and make money from it. It's essential to choose a specialty or a "lifestyle" to photograph.
Fun fact: Brands are ready to spend the second-highest amount for a sponsored post from professional photography accounts on Instagram. You also don't require tens of thousands of fans.
4- Illustration and design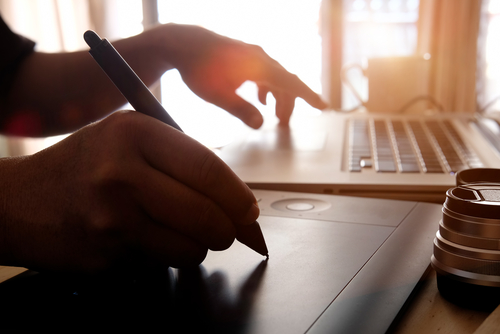 You may make money from your creative interests, such as writing, drawing, and design, on a freelance contract basis from the comfort of your own home.
There is a wide range of projects for which clients are looking for these talents, from marketing campaigns to personalized portraits.
Your art may be sold in a variety of mediums, from T-shirts to posters to canvases. Make no mistake about it: if you want to sell your art, you'll need to establish an audience or develop your brand. As a general rule, the former option is the less complicated one.
Also, you don't even have to put up the money for the inventory. To make the most of your creative side projects, consider using print-on-demand services. Mockups of your items are all you'll need to list them online after that.
5- DIY crafts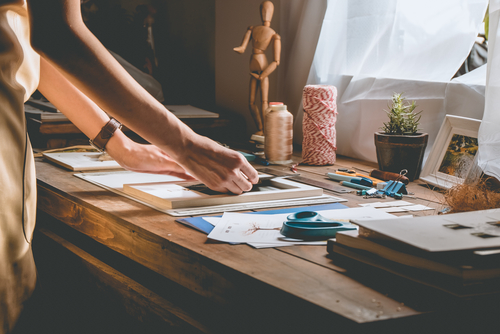 One of the most beneficial hobbies for making money is making things with your hands. It's possible to produce and sell everything from candles to bath bombs to jewelry, soap, and more.
Handmade conveys a level of attention and originality that department store counterparts don't always provide. By selling to friends, relatives, or Etsy, you may test the market for your items before expanding into a full-fledged company.
For those who don't like the concept of making their items at home, you may still make money by selling tools that allow consumers to do so at home.
6- Pet sitting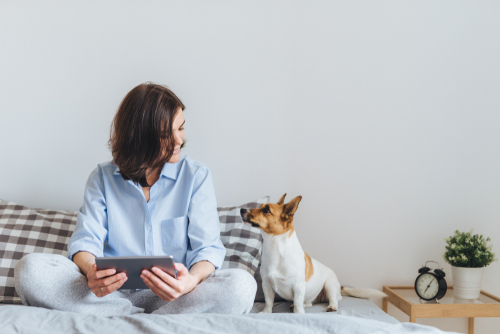 If you have a passion for animals, you may be able to turn your hobby into a lucrative home company. There are several options to make money from your love for animals, such as pet sitting, dog grooming, pet accessories, food sales, photography, and more. 
When it comes to getting started, all you need is a passion for animals. There may be further licensing or permissions and training and certification required for certain other concepts. If you have a love for animals, you may be able to turn your hobby into a lucrative home company.
Pet sitting services, grooming and boarding, making and selling pet accessories, and photography are just a few of the ways you may make money from your passion for animals.
7- Gardening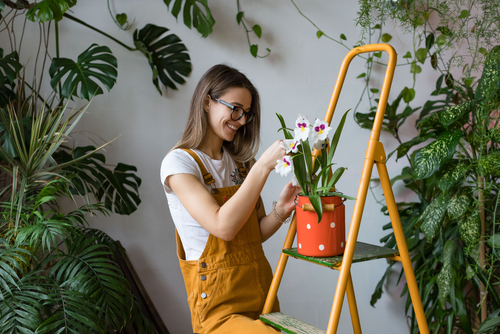 Having a beautiful yard with lush green grass, vibrant flowers, and even home-grown veggies on your dinner table is a common desire for many people. However, not everyone has the requisite resources (such as time and aptitude) to design and maintain a lovely garden.
 Making money from your garden may be fast and straightforward, especially if your home already has the necessary tools and space to grow your food.
Your job might range from lawn and yard maintenance to helping individuals plan their vegetable gardens to working as a landscape architect. Alternatively, you may start your own landscaping company, and indoor plant care businesses are another possibility. 
8- Reading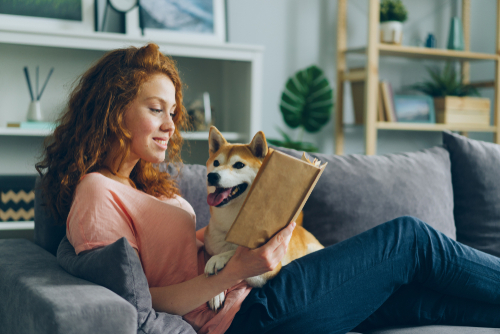 Do you enjoy reading? If so, have you ever considered making money from your passion for reading? In the world of books, there are several methods by which you might make money.
Ideas that explicitly target reading include becoming a book reviewer or launching a book blog, in which you may not only earn money but frequently receive free books as a bonus.
The second alternative is to open your own editing business, where you can read, correct, and assist people in improving their writing.
Maybe you prefer to write as much as you like to read. Traditional publishers or self-publishing options are available to everyone who has an idea for a book and the desire to tell it.
9- Music 
Music can be sold. With this business, you have a lot of options.
The first option is to record and sell your songs or albums on your website or a platform like SoundCloud; this is the most traditional method of creating and selling music.
In addition to full-fledged songs and albums, you may also compose things like beats or samples. A sample is a part of a sound recording that may be used elsewhere, whereas a beat is a short hook made up of several sounds.
Third-party sites like stock picture sites allow you to post beats for sale. People buy your music so that they may utilize it in their projects. In general, these songs are shorter in duration and depend more heavily on instrumentals than lyrics.
10- Coffee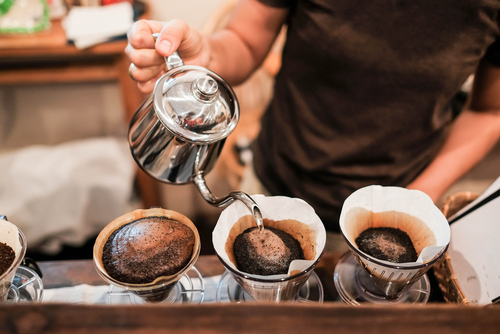 For those who enjoy drinking coffee, selling it online might be an excellent way to make money. For every cup of coffee consumed throughout the world, an industry worth $60 billion is generated.
To capitalize on this potential, as coffee users have gotten more comfortable making their brews at home, now is the best moment. If coffee is one of your favorite things, you may want to consider making it a career.
The pursuit of the ideal bean, the art of making the perfect cappuccino, or simply relaxing with a morning cup of joe and a book are all viable business options for coffee enthusiasts.