June 2022
16
If you are invited to a job interview, there is no doubt that you will sometimes encounter this question: "Why do you want to leave your current job?" It will be followed by follow-up questions, such as "Is it for better pay?"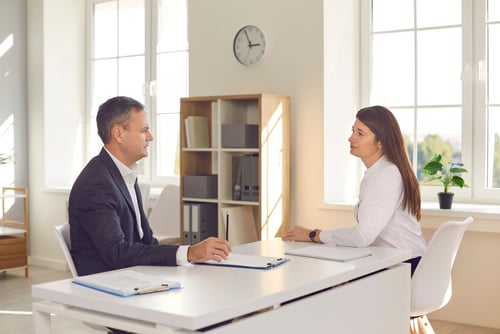 Either way, it's an embarrassing and challenging question to answer, and incorrect answers can cause you to lose focus during the entire conversation.
But since Dr. Job is always eager to help you stand out during your job search, here's a complete guide on answering a job interview question: Why do you want to leave your current job?
Why Do Recruiters Ask, "Why Do You Want to Quit Your Current Job?"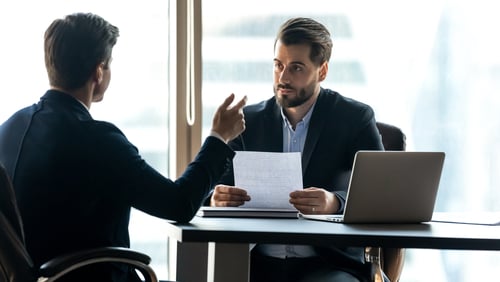 First, recruiters ask this question to determine what you think of your current job. And your way of answering will influence their decision to bring you in or not. And see if you're looking for an excuse to leave or if something specific bothers you, and they should determine that before paying for your appointment.
Second, by asking, "Why do you want to leave your current job?" Recruiters can determine how passionate you are about a new job versus wanting a new job just because you are dissatisfied with where you currently work.
This is to ensure that you want to work for their organization because it is best for you and not just because they have a vacancy. This provides that they can count on you to dedicate your efforts to their companies and loyalty to the organization even when you can get more money and benefits from another competitor offering you a job offer.
You May Also Need:
What Not to Say in Your Answer?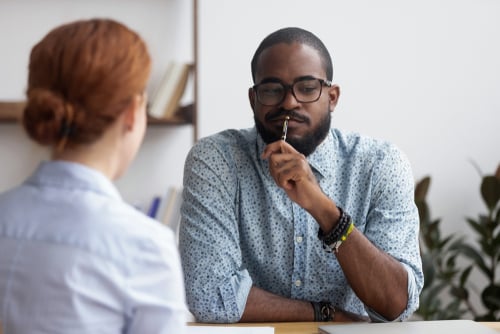 Perhaps your current boss is the main reason you want to flee the organization. However, stating this reason will damage your professional image and convey to the recruiter that you might act the same when working for his company?
Always go in the "positive" ways and explain that the reasons you want to leave your current job are always to succeed and improve.
For example, if you love working with certain people at the new company, mention that you would like to continue working with them in the future. And if a potential manager is going to give you great opportunities in terms of training or development, tell the recruiter that this is what made you interested in their company in the first place.
Here are some examples of reasons that shouldn't be said while answering this question:
What not to say when you're asked why you want to leave your job:
I hate my boss; he is such a jerk.
My coworkers are idiots.
My company's culture is so boring.
I have many problems with my work, but I can't explain them.
How do you answer the job interview question "Why do you want to leave your current job?"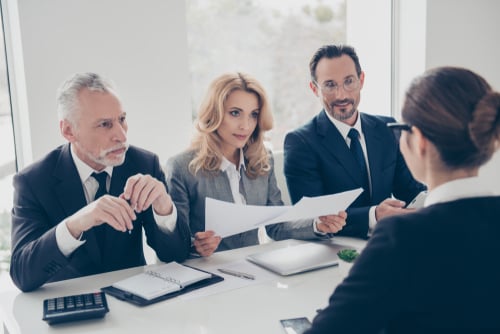 Don't bash your old employer or the position
If asked why you want to leave your current job, try not to bash your current employer, coworkers, or the position. Instead, focus on what parts of your job hold you back from performing at your highest level and what functions of your job do not utilize all of your skills and abilities. This shows that you are invested in moving on because you have high goals for yourself and believe that this new role will help you get there.
Admit that you're currently actively looking to leave
When you reply that you are not happy with your current job and are looking to leave, you are serious about what you want professionally and are sure of your decision (rather than making a rash one).
It also makes sense that you are not happy with your current job; Why are you attending a job interview, and are you all right in your current job? It's best to be honest about your intentions and not try to dance around the question.
Emphasize that the new position appeals to you, not the idea of leaving your current one.
When answering "why you want to leave your current job?" questions, a good rule of thumb is to focus on what appeals to you about the new position instead of what dissatisfies you about your current one. If you only talk about the things that don't make your job work for you, that can give an impression that there are problems with it—which could make potential employers ask themselves: if there are problems now, how will they be fixed by changing companies?
Explain why the company or role is a good fit for what you want next.
A big part of making a good hiring decision is finding someone who will be happy in the role—and if your interviewer knows you're excited about a position, that's a better indicator that they'll be glad to have you on board. It's also an opportunity to say how much you've enjoyed working there, which can help make an impression on your future colleagues.
Give an honest reason why you need to change positions now
It's okay, even expected, that you want something new in your career path. So, be sure to give reasonable reasons to convince the recruiter that you want to leave your current job and get a job at their company.
Don't just say reasons like "I'm looking for a change" or "I want a higher salary." In addition, be sure to address what is bothering you in your current workplace and confirm what you will offer the new company and what the company will add to you.
Answers you can use to repond to "Why You Want to Leave Your Current Role?" Job Interview Question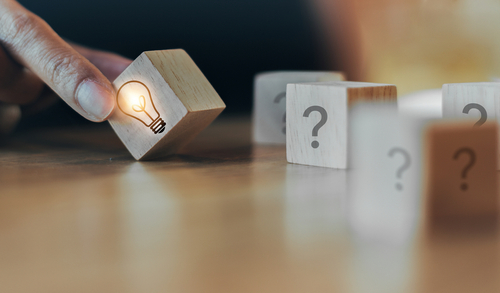 I'm interested in looking for a new career opportunity in the same field. It will allow me to expand my skill set and make myself more marketable in the future.
I would like to work for a company where I have the opportunity of growing professionally.
I feel that I have become complacent with my current responsibilities at work, and it's time for me to move on and grow as a professional.
I'm ready for a change of pace, but I'm still grateful for the experience I got in my last job.
I am looking elsewhere because I am excited about the growth potential in this position, and I am ready to take on a new challenge. My current manager has been great, but it is time for me to move on.
I've decided that I'd like to take on more responsibilities at work, so I see this opportunity will be a perfect fit for what I'm looking for.
I am looking for something new. I feel it is time to take my career further after my current boss has helped me grow.
I want to expand my career in a new direction, and this new job will allow me to do that.
I'm eager to work for a company that has such a strong reputation in its field.
I am eager to work on more projects that involve direct client contact.
Bottomline,
It is not easy to answer the job interview question "Why do you want to leave your current job?" especially if your potential employer is a strong competitor to your current employer. So, you must take a distinguished approach when answering this question and always remember that honesty is always the best way!
Share with us what the most difficult questions you face in job interviews are? How do you act?