January 2022
10
How To Balance Freelancing and a Full-Time Job - Whether you're looking for a little extra cash, a new interest, or a market opportunity, there are several reasons why you might want to try your hand at freelancing.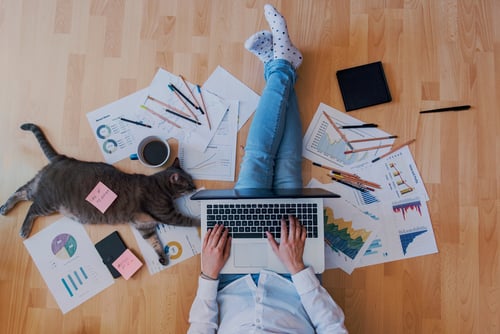 Whatever your motivation, you know you need to start freelancing. Still, it's scary to leap from a stable career to being your boss right away.  
Read also, 13 Reasons Why you Should Work as a Freelancer
If you're looking for a means to get your feet wet while maintaining a full-time job, freelancing may be the answer. It's possible to make a living by freelancing in your spare time.
Dr. Job Pro is here today to ensure you can balance freelancing and a full-time job through the following tips.  
1- Make a list of the things that you enjoy doing aside from work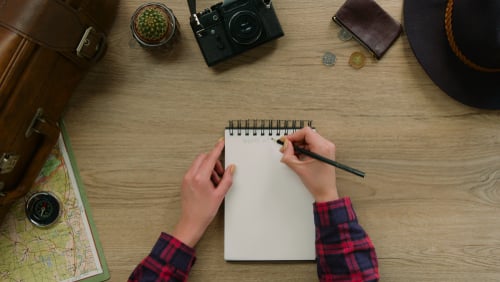 You'll likely have to let go of something because you'll be taking up jobs in your spare time.
In that case, We are sure you won't feel bad about using part of the time you spend at home watching TV.
Starting a side business can help you make some additional cash while also teaching you new skills in the workplace.
It's essential to make time for your favorite interests, as working too much might lead to exhaustion to avoid burnout.
Your job allows you to pursue some of your other interests in certain circumstances.
2- Be direct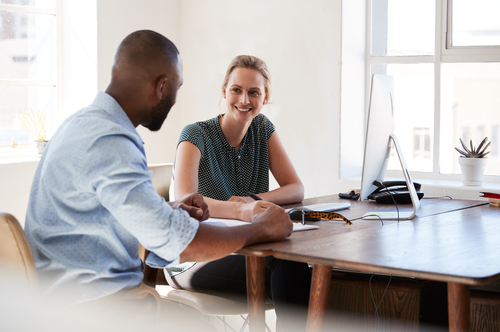 Some say it is simpler to keep your new work under wraps in this debate. It's best to tackle any challenges head-on than wait for them to surface.
It will help if you read over your contract before approaching your supervisor about anything at all.
Avoid conflicts of interest, and if you do contact management, underline that even if you're attempting something new, it won't harm the company's performance.
Working in direct rivalry with the firm or on projects that might bring the company into discredit may be prohibited under contract provisions.
3- Make your full-time job a top priority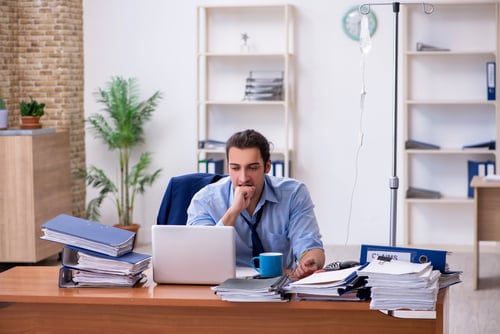 During regular working hours, devote all of your attention and resources to your full-time job.
If you're trying to accomplish a freelancing project throughout the day, don't take time away from your regular employment to do it.
It is appropriate and professional to devote all of your focus to your full-time job while you are currently employed.
4- Consistency Is Key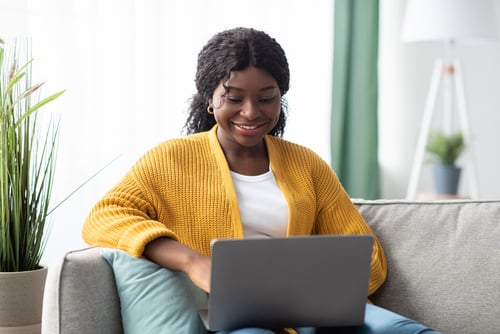 Freelancing requires a lot of initiative, so don't ruin it.
It might go wrong if you wait until the last minute.
Committing to a certain amount of hours can keep you on track. Even if you don't have a project to work on, you may use that time to network and find new clients.
That can help you determine whether you're doing too much and becoming exhausted or burned out.
Keep an eye on deadlines and develop estimations of the quantity of work required for each activity to maintain control over your workflow to prevent adding stress.
5- Consider the costs of working as a freelancer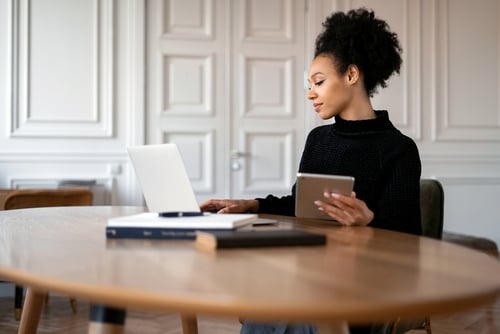 Those of you who have previously worked as freelancers are well aware of the significant expenses of this type of business.
Onboarding a new customer may involve several meetings and a great deal of correspondence.
Communication, in particular, can take a significant amount of time away from your allotted time slots.
As much as possible, try to deal with "repeated clients" to account for this additional expense. The onboarding process for new clients may also be streamlined by providing documentation and other training resources.
6- Know Your Capacity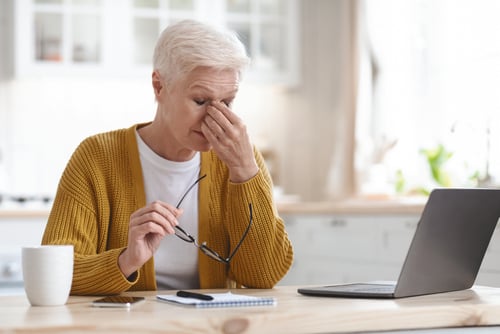 If a job doesn't meet your schedule, don't be scared to decline it.
Fear of losing a customer if you aren't always accessible might motivate full-time freelancers to accept every project.
However, suppose you have a job to attend to; in that case, you must resist the desire to labor all night to survive and maintain your sanity.
Not to mention the fact that overextending yourself will lead to the production of subpar work, which will harm the good name that you've worked so hard to establish.
7- Consider collaborating with another freelancer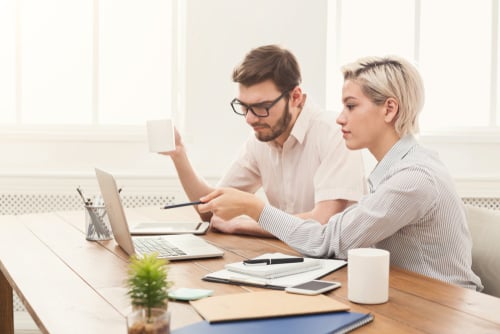 A freelancer's workload frequently leaves little time for doing the job because of the numerous demanded administrative tasks.
You may share the workload by teaming up with another experienced freelancer.
That is something you can do from time to time. For example, you can do web development while your business partner is in charge of customer communication, proposal writing, and project completion. You both can work together on this project.
8- Get the job done efficiently  
Freelancing may be a complex and challenging job.
Use your time effectively and plan as far in advance as possible.
You can keep track of everything you're doing and when it's due by using organizers, spreadsheets, etc.
The more things you can automate, the better off you'll be.
To avoid any misunderstandings, acquire all pertinent information about a project in writing, including the payment terms, the deadlines, the scope of the task, and the client's expectations.
Organize your time wisely by setting priorities and keeping tabs on the progress of each activity. Consider your other obligations before agreeing to a short-term project request.
Suppose you're responsible for others (like a caretaker or a parent), attempt to figure out what will happen if they get sick or injured. Also, be prepared for the unexpected by planning as much as possible. When things go wrong, you'll be able to handle it better with a bit of forethought and planning.
9- Ensure that your time estimates are realistic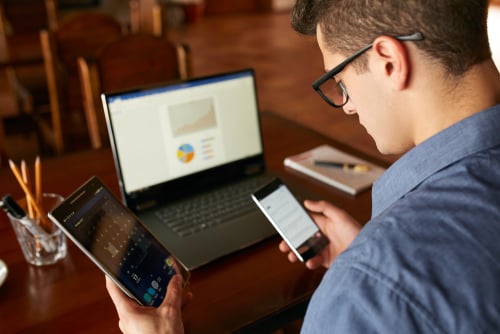 Even if you have a lot of time, it's important to value it. If you're working from home, you'll need to know how to estimate your time effectively while scoping your tasks.
Let's imagine you're being hired to work as a social media manager on a contract basis. They want you to post 10 Instagram feed posts, 10 Pinterest pins, and 10 Facebook updates to meet their requirements.
Make a few posts initially and see how long it takes you. Use the benchmark estimate to figure out how long it will take to complete the rest of the work. Adding additional time is always a good idea.
To impress your customer, you should exaggerate the amount of time it will take you to complete your project.
As your experience with a particular sort of freelance-style assignment grows, your ability to estimate your own time will improve.
10- Be specific about what you'll deliver to your freelance clients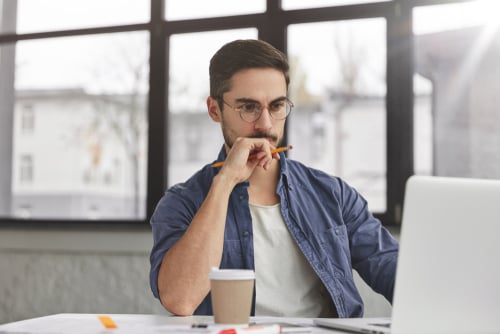 Your freelancing job deliverables should be concise and easy to understand. When a client hires you to do work, they place their faith in you to complete it to the highest possible standard.
If the job will take several weeks or months, be in close contact with the customer and often communicate about their needs. Make sure you're moving in the correct direction and that the work you're doing now is in line with the expectations of your clients.
Re-doing work takes up too much time. Additionally, if you're dealing with several revisions, that's going to get pricey.
It's an innovative business practice to have clear customer expectations while working as a freelancer.
11- Be open and honest about your schedule and availability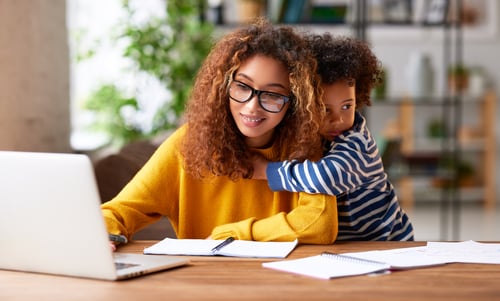 Be honest with your customer and tell them that you have a full-time commitment to the project. That doesn't have to sound like "I work full-time." The customer already knows you're not available during typical business hours.
The client's expectations are set when this expectation is communicated upfront with them. It will prevent the client from expecting to hear from you during typical business hours, which is a response time you probably cannot provide.
It is vital to agree on the terms of the contract. When this has come up with my clients, they've always been understanding in this respect. The client has chosen to work with you.
12- Do you think it's possible to be a full-time employee and a freelancer?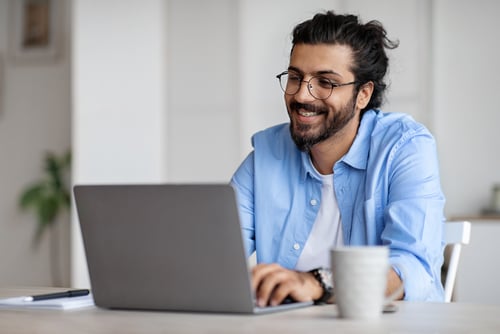 In the end, the decision is yours. Many people work as freelancers in addition to their full-time employment, even if they don't talk about it. It depends on the type of commitments your clients expect.
In addition to bringing in extra money each month and working toward savings goals, freelancing outside of your full-time job is a terrific way to maintain relationships you've formed in the past through freelancing.
In conclusion,
following the previous tips, you can easily balance freelancing and a full-time job. Best of luck!