August 2021
01
Job search on LinkedIn- I always ask myself, "Can my employer discover that I am looking for a job on LinkedIn? What will be his reaction if I comment "Interested" on any job opportunity? And how can I utilize my Linkedin account while keeping my search on LinkedIn secret?
In light of this, I tried to find answers to my questions, but unfortunately, I saw thousands of tips here and there on the internet directed to job seekers to highlight how LinkedIn is effective while searching for a job.
These tips mainly revolve around creating a 100% complete Linkedin profile, building a professional network, sharing valuable content, joining industry-related groups, getting endorsements, following companies, and being among the first applicants to a job that meets your qualifications and more.
Yet, I didn't find answers to my questions. So, if you're currently employed and have a strong LinkedIn account, this content is designed for you to help you get your perfect job without losing your current one.
The following 5 practical steps ensure your LinkedIn job search efforts will get rewarded, yet your current employer will never discover.
Here's how to keep your job search on LinkedIn secret while being employed!
Manage Your LinkedIn Feed Preferences Wisely
Whether you're a LinkedIn expert or just a newcomer, you've to hide your job search activity from your connections as a first step. You can do this from the "Privacy Settings," so your connection will never receive updates regarding your activity in their feeds.
Honestly, it does not hide your activity from connections but from your employer
Log in to your account and click on your name in the upper right-hand corner of the screen. From the dropdown menu, select "Settings & Privacy."
In the middle of the screen, to the right of "Account," select "Privacy."
Go to "How others see your LinkedIn activities" and scroll down.
Select "No" for "Sharing profile edits." People won't be able to see "when you modify your profile, make recommendations, or follow companies" now.
This step will never affect your online visibility on LinkedIn, but it will help you to keep your job search secret while turning off notifying your employer.
Don't Spread the Word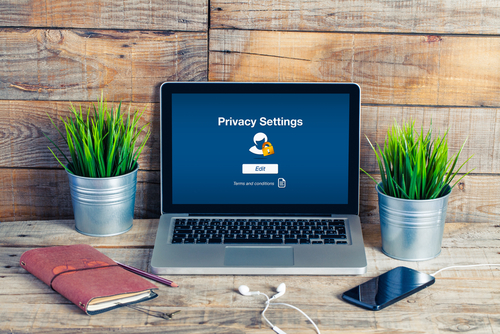 Spreading the word regarding your job search isn't just by saying it explicitly. So, don't copy/paste or share any LinkedIn status that conveys that you're not happy with your current job or that you're looking for a new opportunity.
Instead, focus on showing your skills, qualifications, and interests that will help you marinate a solid digital presence and personal brand.
Your LinkedIn profile is your marketing ad; exert your effort to sell your skills for top companies without posting it explicitly.
Don't publish any posts under the title of "looking for a job," not only on your account but also in the LinkedIn groups targeting job seekers.
This doesn't mean you'll neglect the importance of these groups. Yet, you can post things that convey your skills and experience, and you can use these groups to send messages to your potential employers secretively.
Like managing your feed, you have to manage your Linkedin groups' visibility so your current employer and coworkers can't see.
To do so,
Go to the group after joining, click on the "Setting" button.
Un-check "Display the group logo."
DO NOT seek LinkedIn endorsements from your current boss or coworkers. You might inquire of former managers and coworkers, but be cautious if they are still working for the same company. You can say, " I would appreciate it if you take some of your time to post your feedback about my work on my LinkedIn endorsement section."
Plan Your Strategic Visibility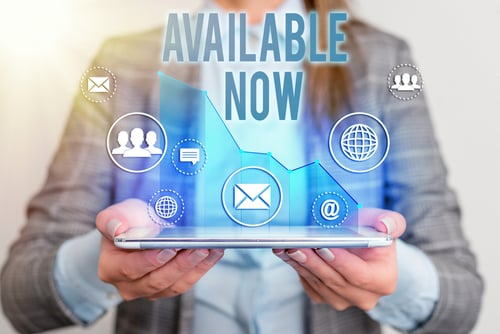 Although you're exerting your effort to keep your job search secret from your current employer and colleagues, you need to ensure that you maximize your visibility more and more to get noticed by recruiters and potential employers without even applying for jobs.
So, how can you achieve is the first one people think about:
Sign in, click on your name and click on "Settings & Privacy" in the dropdown menu.
Select the "Privacy" button.
Click "Edit your public profile" under "How others see your profile and network information,"
Under Edit Visibility, the Public profile settings page set "Your profile's public visibility" to On and choose Public for your Profile Photo.
Second, since other LinkedIn users can see who's viewed their profile and if your boss keeps looking at your LinkedIn profile, you need to think about how you'll appear here, depending on what profiles you view.
If you are viewing the current profiles of your coworkers to see what they look like, you may want to show yourself anonymously.
However, if you are looking for recruiters or managers at target companies, you may want to show yourself complete information to ask them to take a look at your profile.
Either way, here's how:
Once logged into your account, click your name in the upper-right corner of the screen and click on "Settings and privacy."
Choose "Privacy" to the left of "Account" in the middle of the screen.
Under "How others see your LinkedIn activity," click "Profile viewing options."
Select "Your Name and Address" to be fully represented or select Private Mode to be completely anonymous.
Remember! Although "Open to opportunities" is an excellent option while searching for a job, don't activate it at all, as it'll explicitly convey that you're looking for a new job.
Be Approachable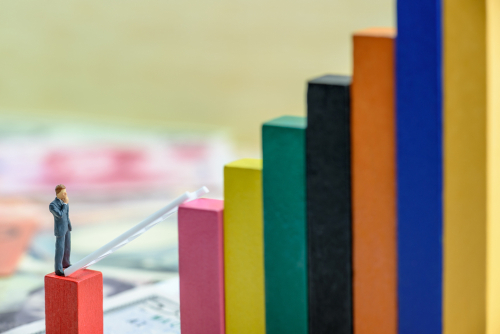 Noticing your LinkedIn profile is only a step before receiving your interview invitation. To make it easy for recruiters to reach you, use your official email and phone number and make sure that they are "Public" on your account.
Sign to your account, click on your name in the upper right-hand corner of the screen, and click on "Settings & Privacy" in the dropdown menu.
Choose "Communications" to the right of "Ads" in the middle of the screen.
Select "Messages from members and partners," set to Yes the toggle to "Allow others to send you InMail?"
You can increase your contact details visibility by mentioning them in your "About" section and turning on the "Everyone on LinkedIn" button from your "Privacy Settings."
Second, don't forget to allow fellow group members to send you direct messages about new opportunities. Go to the group page, click on the gear wheel settings icon and make sure that member messages are turned on.
Moreover, you can utilize LinkedIn's "Premium Feature" and allow others to send your messages without being among the 1s connection list. You can add a "premium account" badge, so you maximize visibility.
Never Use Company Resources to Look for Jobs
Although it is crystal clear, I have to emphasize paying attention while looking for a job. Don't look for a job while being at the office, don't tell your coworker, and schedule the interview after or before your working hours.
You're wholly watched; your internet activity, your voice messages, and your side talks.
Your work contact details are for work needs only, don't make your work phone number your contact number on LinkedIn; what would it be if you receive a call from an HR while your boss is beside you?
Your email is your personal mail only. Imagine receiving a job offer in your work mail? … You'll lose your current and future job as well.
To Conclude,
If you plan, you can successfully find your next job on LinkedIn without jeopardizing your current position. All you have to do is identify the target employers, build your brand, and decide how to reach them directly and confidentially as well.
With a little more effort, attention, and caution, you'll take your career to the next level.
What else can you do on LinkedIn?
Have you ever tried to look for a job while being employed? Have you succeeded or Caught?
If you're looking for more privacy while looking for your new opportunity,