April 2021
07
According to LinkedIn reports, auditions are among the "most valuable recruiting strategies" for 54 percent of recruiters. That is because, in addition to verifying an applicant's range of skills, recruiters will adequately assess how the candidate's performance will be.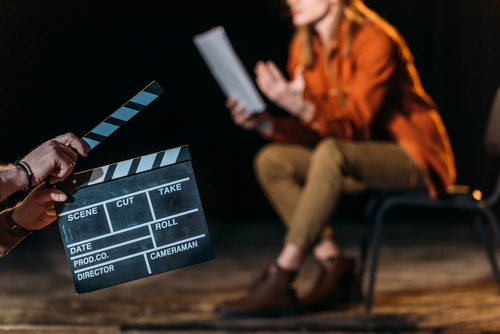 How many times has it happened to you before: You've posted a job ad, received hundreds of resumes, shortlisted tens of applicants, selected one who has an incredible resume that is decorated with many achievements, interviewed him, and found that he is the best hire due to his confidence, good looking, experience, and his LinkedIn profile, where he maintains a solid digital presence and collects sparkling endorsements of his skills, that perfectly fits your company culture.
After getting hired, the employee becomes unable to accomplish his tasks, meet the deadlines, and his attitude is terrible.
What weird happened?!
Employee turnover can be as high as 80% by using the conventional hiring method of screening resumes, interviewing applicants, contacting references, and making an offer. This traditional way does not work in estimating employee productivity.
There's another overlooked innovative way to assess the employee and get the best results: Job Auditions.
According to the reports, while unstructured interviews can predict about 14% of the employee's performance and the reference evaluations can predict only 7% of his performance, the job auditions can solely predict +30% of his performance.
This article is a complete guide on job auditions and how to integrate them into the recruiting process.
What is a job audition?
A job audition is when the company asks the candidate to imitate or practice the daily tasks he will perform to get the job. The job audition can also be called a work test, a skill assessment, or a case study.
Job auditions help the recruiter to evaluate the candidate's skills and experience depending on actual work situations.
Job auditions have many forms:
Some organizations provide the applicant with a case report, which they must then present.
Some organizations hold an event to assess many candidates in one place.
Some organizations ask the candidate to spend a day or more at the office performing his tasks.
The goal is to imitate the exact position that the candidate would be recruited into as similar as possible. For example, the company may ask the web designer to design a landing page, the content writer to write an article, etc.
It's similar to an actor auditioning for a part. The casting team and director focus mainly on the project they are attempting to create, regardless of an actor's background or preparation. Job auditions will help you get a job in any role. When it comes to fulfilling the job, each position and company will have its own criteria, regardless of what's on a candidate's resume.
Why to conduct job auditions?
Job auditions reveal crucial details regarding a candidate's ability to fulfill an available position's duties and expectations. Companies that have career auditions for applicants make smarter recruiting choices. As a result, workforce turnover can be minimized, efficiency can be enhanced, employee engagement can be increased, and total profits can be affected.
Traditional Job Interview Process Pitfalls
Recruiters typically base their recruiting decisions on three factors: a CV, an interview, and letters of recommendation. However, these three indicators reveal little to nothing about a candidate's skills and competencies.
Curriculum Vitae
Regrettably, about half of applicants cheat on their resumes. According to a Career portal poll, many people exaggerate their expertise, expand their former duties, or even change their previous titles. Writing a resume is a talent in and of itself, not measuring any particular job-related abilities. Even worse, HR technology makes it possible for everyone to build a list of keywords that convince the ATS and get selected for the following process.
The interview
No matter how it is, the interview process never conveys everything about the candidate. It will never help the recruiter predict the applicant's performance as many applicants master the skill of convincing even If they're not telling the truth. Recruiters stick to the traditional frequently asked interview questions that don't convey how the person will act and perform as an employee.
References
It's not shocking that recruiters always get positive feedback about the candidate. Who will mention a reference who will say something wrong about him?
Job auditions concentrate on specific skills rather than focusing on a well-organized resume or a well-rehearsed interview that relies on storylines and fictional scenarios
What are the advantages of job auditions?
Job auditions boost diversity
The recruitment process is focused on the idea of holding people away. There are so many applications and not enough hours in the day. As a result, recruiters instinctively build barriers. Resume screening, for example, is a system that benefits the wealthy. Many implicit reasons keep suitable, eligible applicants from progressing to the next round.
Recruiters may communicate with applicants more productively by replacing the traditional interview process with work auditions. They'll concentrate on what they like doing and how well they will handle it rather than other superficial factors.
Job auditions provide a context
The hiring process is always an abstract one. Recruiters make subjective assumptions about a person's proficiency without considering the context. They may be convinced with an accountant saying that they have "unique skills," but they don't think whether these unique skills will benefit their businesses or not.
Generally, it's easy to equate expertise with titles. However, since a person's success is affected by the environment in which they serve, all considerations of sharpening this success should be noted. It's crucial to understand what will make the person excel in this position.
To avoid making these assumptions categorize the skills into two sections:
Section#1: The skill sets that the candidate has and can be utilized in any position.
Section#2: the skill sets you'll need in your company: experience, behavior, and talents.
Job auditions are win-win situations
Job auditions are helpful to both applicants and managers in making wise decisions. In specific ways, recruiters may ask applicants to demonstrate their skills and experience. On the other hand, applicants will use the process to see how they want the kind of job they'll perform and how they'll achieve success doing it.
Job auditions will help you weed out people who aren't qualified for the position. You'll be able to end the recruiting process by selecting committed and motivated applicants if you mimic the current job scenario.
Job auditions are a good predictor of performance
Asking someone to do a career audition is the only way to predict whether they can be good performers. Functional assessments, role-play simulations, and tasks simulate what the suitable applicant would be asked to do on the job teach you better than any other recruiting method.
The most critical feature of a career audition is that it assesses job-related ability.
Big firms that adopt the "job auditions" strategy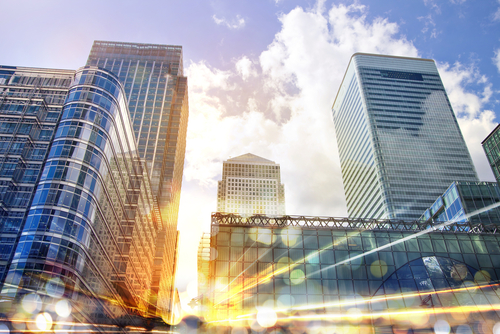 Menlo Innovations
Menlo Innovations produces custom apps to achieve "ending human misery" as it applies to technology. Menlo Innovations uses a method that mimics how their organization works to hold mass auditions many times a year.
Automattic
Automattic is the firm that has established WordPress. As a metric of performance, Automattic focuses on results. Automattic used traditional recruiting methods for some period, but quickly they adopt the job auditions. They hire the candidate for some paid. The candidate faces the main facets of the position he's applying for with the team he'll be part of.
Mogul
Mogul is a social media company that hires women only. Instead of conducting a traditional interview, the company allows the potential employee to spend a day in the workplace. This kind of "job auditions" help the company to maintain three years with zero employee turnover.