November 2022
23
Letters of recommendation can decide on your future career. For a scholarship, for example, you need one. You can also score points as an applicant if you enclose one or more recommendations with your documents. This usually includes an acknowledgment of the applicant's strengths and skills.
Read Also:
Letter of recommendation in the application, is that necessary? You can find out what a letter of recommendation is for, why you should include a letter of recommendation with your application, and templates and examples of tips here.
What does the "letter of recommendation" mean?
A letter of recommendation is a personal evaluation of why you are the right candidate for a job, a scholarship, or an advertisement. In contrast to the classic job reference, it is not mandatory to issue it, and there are no precise specifications.
It thus offers a framework for emphasizing your soft skills and having unique skills and qualifications confirmed by someone else. In English-speaking countries, so-called "letters of recommendation" have long been standard practice, but they are also becoming more common here, and some are even requested in job advertisements.
Read Also: Reference Letter Ultimate Guide (+Samples)               
Letter of Recommendation VS. Reference Letter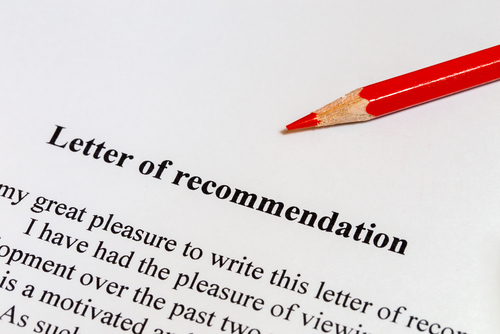 The letter of recommendation and the letter of reference appear very similar at first glance, but they differ in a few points:
A letter of recommendation has a clear recipient and explains why you are the right candidate for a job, scholarship, or internship. Here the focus is on soft skills, your achievements, and what the referrer appreciates most about working with you.
On the other hand, reference letters do not have a predefined recipient; reference providers can also be specified as contacts in the application. You can use these for different applications; the reference provider details your qualifications, activities, and previous successes.
Ask for A Letter of Recommendation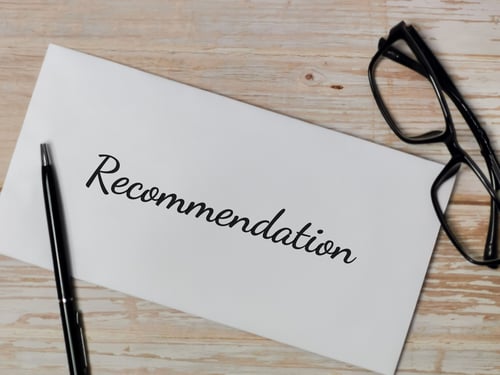 How can you specifically ask for a letter of recommendation?
It is best to ask in person and for a quiet minute. If you ask questions in writing, briefly point to previous employers and professors, mainly how you worked together.
Give the writer enough time to write the letter. A period of several weeks would be ideal.
Provide the author with all necessary information:
What is the exact name of the position, the scholarship, and the study place?
Who is the addressee?
Is there anything that should be particularly emphasized?
You can also provide a template if you wish.
Who can write a recommendation?
All sorts of people who have worked with you and got an idea of ​​how you work can be considered, e.g., supervisors, customers, or mentors. Professors are also an option for students, but of course, it should be someone who knows you personally - did he/she supervise your thesis, and were you a tutor or student assistant?
You can ask well-known customers for a letter of recommendation as a freelancer. In general, it should be someone higher in rank; it does not necessarily have to be the head of the department or managing director; direct superiors can also write it. If the notice of termination has not yet been openly announced, it can also make sense to ask former supervisors in other companies.
Some of the Soft Skills That Are Important to The Recommendation Letter:
Intelligence
Analytical skills
Organization skills
Experience level
Decisiveness
Teamwork skills
The letter should be detailed and contain all of the relevant details. If the outcome is favorable, a little critique might be mentioned.
The applicant could have surmounted a personal weakness. To be considered a professional letter, it should also adhere to a standard business letter format.
The following points should be included in the recommendation letter:
Specific instances of the person's abilities are preferred above ambiguous remarks.
If the candidate's abilities are more remarkable than those of others in the field, compare them.
Facts that are logical and do not set unrealistic expectations. Overestimation is a lousy concept.
The letter should be comprehensive and not appear to be a brief remark, but it should fit on one page.
When possible, use active voice.
End your letter with a firm recommendation.
The recipient of the letter should be satisfied enough to aspire to employ the referred individual but not so pleased that they believe the email is overblown and likely fraudulent. It is critical to highlight the characteristics of the receiving firm or place of company objectives.
3 Types of People Who Need a Letter of Recommendation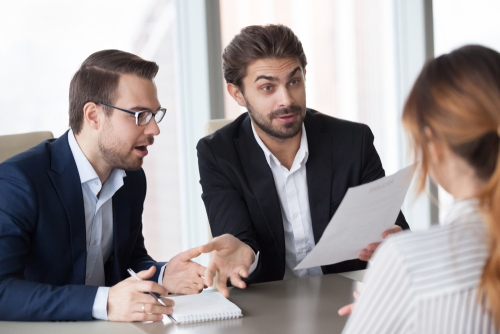 Below are some persons and the reasons why they may need a recommendation letter, as well as who to approach for one.
1. Students applying for university, graduate school, or scholarship
As part of their application process, almost all universities and scholarship programs require a minimum of two recommendation letters. These letters of recommendation should preferably be produced by prior lecturers or teachers acquainted with your academic skills and accomplishments.
Students require recommendations since admissions committees and scholarship programs want to learn more about who they are as individuals. Letters of recommendation illuminate the "whole product," which is tough to communicate in a detailed CV and paper.
2. Applicants for positions that demand solid recommendations
A well-written résumé and cover letter are sufficient for most job applications. Some sectors or firms, however, may require a letter of recommendation for these fundamental requirements. Teachers and medical assistants are two jobs that frequently demand a formal recommendation as part of the hiring process.
Generally, the most convincing recommendation letters will be those provided by a manager. If this is not feasible (or desired), a reference from a coworker who is thoroughly acquainted with your expertise is okay.
3. Those that wish to manage their job application
If you believe your CV and cover letter are lacking, a letter of recommendation might help you land a job when it would otherwise be difficult.
When seeking a job, a friend, instructor, or family member's mention of a character might make all the difference.
This is common if you have no or little professional experience. Whenever it is time to search for a job, a recommendation to the character of a friend, instructor, or family member might make all the difference.
On the other hand, an excellent recommendation from a prior employer can change the flow and assist you in distinguishing yourself from others if you're looking for a very competitive one.
Here's an example of a recommendation letter.
It must be delivered by certified mail so the sender has documentation of the time and dates the letter was received.
If there are any attachments, such as a recent work appraisal, they should be a copy and not original documents.
Letter of recommendation structure
First of all, the letter of recommendation must be written in the first person because it is an individual statement. It should also be written on the official stationery of the company or university. It is usually structured like this:
Letterhead of the referrer
Name and address of the direct addressee
Date
Subject line: "Letter of recommendation for..."
Issue reason (change of job, application for an internship, application for a place at a university, etc.)
Description of the relationship between the reviewer and the applicant
Short factual recommendation regarding your work performance and tasks in the company
Achievements worth mentioning – what have you achieved, what did the referrer particularly notice?
Subjective recommendation – addresses soft skills, personality, and suitability for the job
Date and signature
Example of A Recommendation Letter
First name
Your address
City (*): State (*): Zip code
Name of the recipient
Recipient address
City (*): State (*): Zip code
Dear Recipient Name,
I am sending this as a strong recommendation letter for Person Name for your company's Energy Efficiency Project Manager position.
For the past 4 years, I have been the supervisor of Name of Person in creating recycling systems for small businesses and large companies, so I know his capabilities. He is the busiest and most enthusiastic team member I have ever had.
The person's name always planned and anticipated problems in various situations. Several times she has been able to innovate solutions and impressed our customers with the systems created by our team.
He also cut energy consumption for a shoe company by 20% by suggesting that they upgrade some of their machines. It has been the leader in finding solutions for every job done over the past year.
He is quite calm and rarely becomes angry or irritated. When the team differed, he acted as a peacemaker and guided everyone to a suitable settlement.
I was his line manager the whole time he worked for us, and I saw him acquire leadership skills and a thorough grasp of the business.
I have no trouble suggesting him as your firm's energy conservation project director, and I feel he will be a valuable asset to you.
For any further details, contact me at 222-333-444 or [email protected]
Sincerely,
Your signature
Your name
The most recommended phrase to include in the letter of recommendation
Your recommendation letter should consist of four elements:
1- A short introduction that states who you are, your relationship with the applicant, and your personal experience or expertise.
2- An overview of the applicant's strengths as you experienced them and how they relate to the recipient.
3- A personal story elaborates on one or two traits the applicant possesses.
4- A concluding statement this sums up why the individual you are recommending would be suitable for the opportunity.
If the candidate hasn't provided you with an up-to-date resume and job description, ask them to send them in, so you are ready to write your recommendation.
Check out the job description to determine what the company is looking for in a prospect. Use the summary to help you select what information to add to the recommendation letter for the employee to help him get the job.
How to Write A Letter of Recommendation?
Applying these techniques will assist you in creating a captivating letter of recommendation that will be an essential component of any candidacy.
Step 1: A polite and personal greeting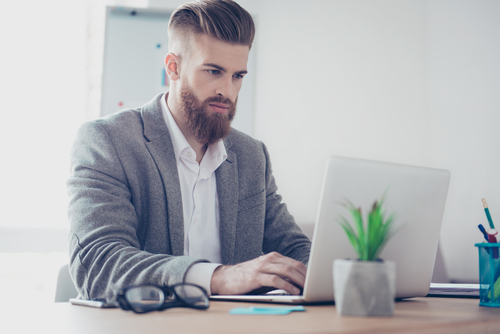 How you greet someone when you first meet them significantly impacts their first impression of you. The way you address someone in a letter is no different. As such, it is essential to use a polite and personal greeting to start your strong letter.
A correct salutation should be structured as follows:
Dear + Title + Name of the recipient
The Title will vary depending on who you are writing to. For Example, if you contact a hiring manager, you will use a general title such as Mr., Ms., or Mr.
However, if you are communicating with a lecturer or an academic with a Ph.D., you must use their formal Title, like Doctor or Prof.
The candidate should preferably mention the name of the recipient. If not, he can check the Linkedin platform or the company's official website to find his name.
What to do if I don't know the recipient's name?
When you don't know the recipient's name, you should make your greeting as pleasant as possible. This means avoiding weak openings that don't attempt to target the recipient directly.
Even if you don't know his name, don't For Whom It May Concern when addressing the recipient.
Here's what you should do instead:
Dear + Title of the recipient
If you are writing your letter to a hiring manager, for example, whose name you don't know, write Dear Hiring Manager.
How should I address a letter to a group of people or an organization?
When addressing a group of people, such as an admissions committee or board of directors, you should follow the same principles outlined above. The only difference is that the recipient's Title must be replaced by the group or organization name.
Here is the exact formula:
Dear+Name of the group or organization
Like,
Dear Admissions Committee
Dear Board of Directors
Step 2: Start your intro with a punch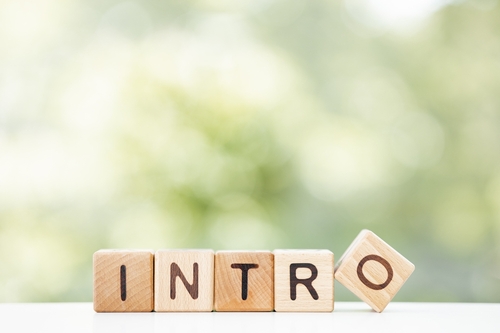 The opening line of your referral is most likely the most crucial since it establishes the tone for the entire document. The finest starters immediately give the person's genuine and passionate endorsement.
Here are some useful phrases you can use to write a strong first sentence:
It is my pleasure to recommend ...
It is my pleasure and honor to ...
I couldn't be happier with ...
I have absolutely no reservations about recommending ...
I highly recommend ...
For instance, a broad statement like "I write this letter as a recommendation for …" is both uninteresting and ineffective.
Step 3: Establish your relationship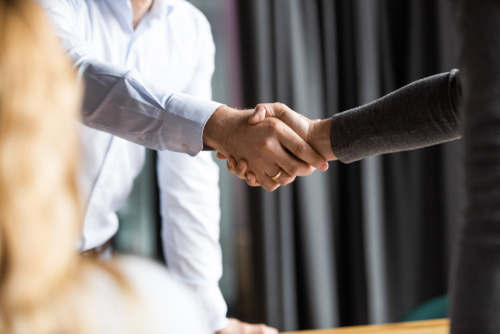 The body of your introduction paragraph must detail more information about yourself and your relationship with the applicant. This is a crucial stage since it determines the importance of your email.
If you've known the applicant for a long time and have a strong sense of their skills, the impact of your letter will be multiplied. You must include these factors when forming your connection:
Your location and company/school
The capacity in which you know the applicant
How long have you known the candidate
By including these details in the intro, the addressee understands the foundation of the relationship your words come from. This context makes everything you say next that much more powerful.
Step 4: Praise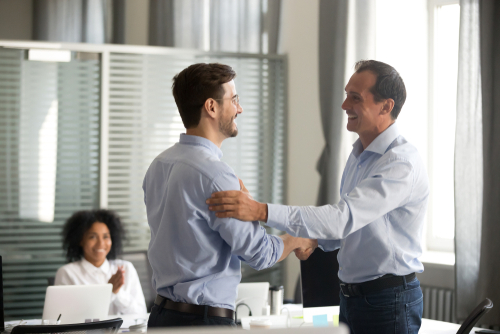 Finish with a phrase or two emphasizing some of the candidate's primary qualities or behavioral features.
The following samples can help you figure out how to create yours:
Throughout that time, I've witnessed John develop into an exceptional person who thrives in both his professional and academic pursuits.
John has been an outstanding member of our team, and his expertise and wonderful personal attributes have always amazed me.
Don't be concerned about delving into specifics. These lines aim to finish the first section while also providing a preview of what's to follow in the rest of your message.
Step 5: Show the candidate's professional/academic strengths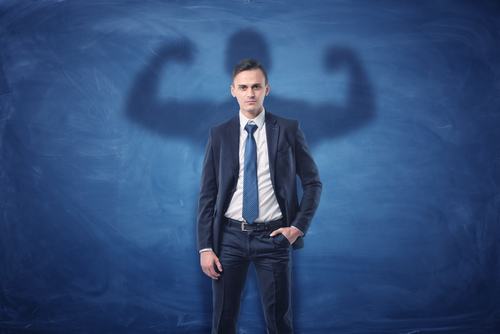 The first body paragraph should start with a statement of 2-3 of the person's unique abilities, skills, or expertise related to the individual's job or school program.
These statements must be accompanied by specific instances of the individual's achievements proving the competencies above.
Consider the differences between the below two samples of team lead recommendation letters:
No details:
Hany is good at managing projects.
Specific and detailed:
Hany's in-depth knowledge helped increase the number of projects completed on time and within budget by 23%
The second example is much more compelling and showcases the candidate's professional achievement that would benefit his or her target job. When the reader sees these examples, they think, "This is the kind of performance I need in my business. "
Whenever possible, include interesting anecdotes about the candidate that demonstrate the strengths and skills you have described. This will create a more personal tone that makes the reader feel like they are getting to know the candidate - one of the main factors of a strong recommendation letter.
Step 6: Highlight the candidate's best personal qualities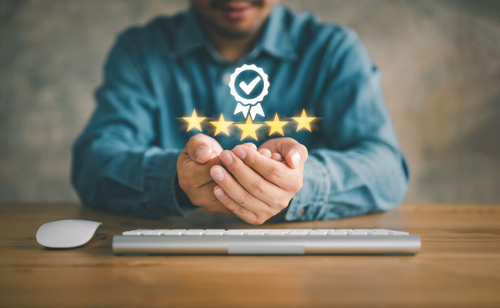 The following paragraph of the body should focus on 2-3 of the candidate's positive personality traits and characteristics - particularly those that would be beneficial or desired by their target company or school.
One of the main reasons universities and some companies require letters of recommendation is that they want to gain a more holistic understanding of the candidate as a person. So, just including their academic or professional achievements isn't enough to create a persuasive letter.
Much like the previous step, include relevant and specific examples and anecdotes to support your complaints. Let's take a look at some examples:
No details:
Joyce is a selfless and compassionate person.
Specific and detailed :
As a member of habitat for humanity, Joyce has demonstrated her compassion and generosity by providing valuable protection and mentoring to countless disadvantaged children.
If you're having difficulties coming up with convincing ways to characterize a person's character, we've put up a list with some of the finest personality characteristics to add to a reference letter:
Adaptability Energy Honesty Resourceful
Compassion      Enthusiasm      Integrity               Responsible
Charisma              Friendliness        Intelligence        Trustworthy
Determination Generosity Leadership Vibrant
Just be sure to include clear and thorough instances to demonstrate that the applicant has the particular attributes you specify.
Step 7: Set reasons for the employee's quitting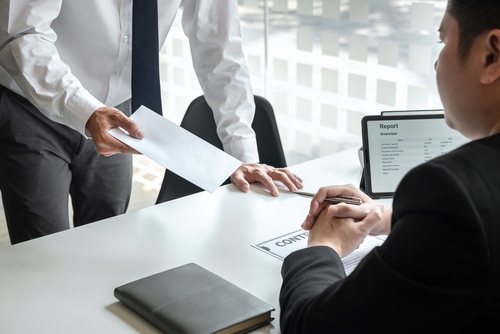 This paragraph is only relevant if you are writing a business recommendation letter. You should only include this section if the applicant's reason for leaving your company is neutral or positive.
Here are some examples of the types of reasons that might be acceptable:
After reading a letter describing how impressive a candidate is, it is common for a hiring manager to think, "If this candidate is this great, why am I no longer in the company? "Including an applicant's reason for leaving helps to alleviate some of these doubts.
If you are unsure whether the reason could be seen in a negative light, then it is safer to exclude this section entirely.
However, if you are unsure whether the reason can be viewed negatively, it is safer to exclude this section altogether.
Step 8: Encourage the reader to accept the candidate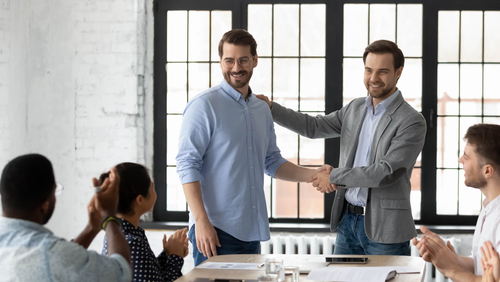 Begin the concluding paragraph by reiterating your full, unreserved, enthusiastic candidate recommendation. Follow this by emphasizing the requester's value as a resource.
Use strong, authoritative, and confident language when writing this sentence. Take a look at the following examples:
I'm sure Jon will make an outstanding member of your university community.
I do not doubt that Allison will soon become an invaluable asset to your team.
I firmly believe Matthew would make a fantastic addition to the University of Virginia graduate program in theoretical physics.
Finally, conclude by encouraging the reader to contact you if they have questions about the applicant.
Step 9: Conclusion
Your closing letter should be formal and polite. In cases where the closing is more than one word, only the first letter of the first word must be capitalized. Sincerely, Greetings and Best Regards are all great examples.
Sincerely it's widely regarded as the best sign-in because not only is it undeniably polite, but it also carries a warm and friendly tone.
Read: How to End a Letter: Ultimate Guide with Best Examples (+Signature Tools)
Recommendation Letter Sample/ Letter of Recommendation Example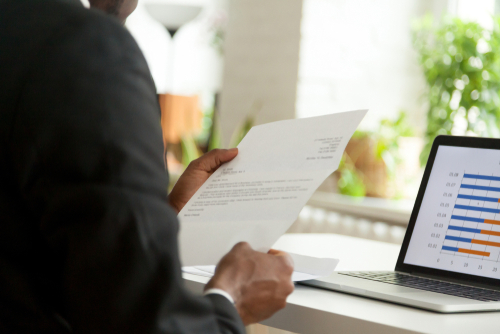 If you are writing a letter of recommendation for students or professionals, your letter should have a similar structure. You can use the following tip letter template as inspiration for writing your own.
Recommendation Letter Sample #1
Recommendation Letter Sample 2
To Wrap Things Up,
How do you write a strong recommendation letter?
Decide if you can write a good letter for the candidate.
It's okay to say no.
Ask for as much information as possible before you start writing.
Do some research.
Set aside all the time.
Be specific.
Avoid cliché descriptors and clichés.
Organize the letter in chronological or thematic order.
What do you think of this article? Hope it was helpful. If yes, kindly hit the share button and spread it to others to get access.