March 2020
26
This article will help you understand about the work of a Social Media Specialist. We interviewed Mr. Kareem Bakry, Social Media Specialist of MeaClick a leading Ads Network company in the MENA region managing over 300+ SMB's.
His major responsibilities includes development, implementation and managing of social media strategies, he is very keen to details and ensures the success of every social media campaigns. Mr. Kareem closely collaborate with copywriters, designers, marketing, sales and product developments to ensure that all contents of the campaigns are informative and appealing.
On top of that Mr. Kareem also provides trainings to the internal employees of the MeaClick, and he has constant communication with industry professionals and influencers thru social media to create and establish a strong network.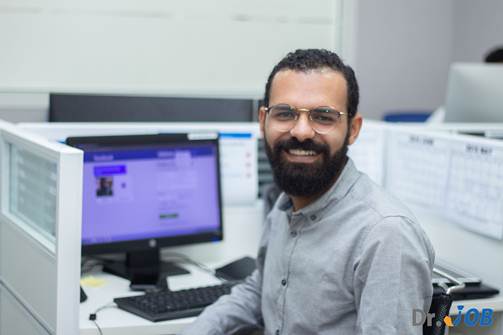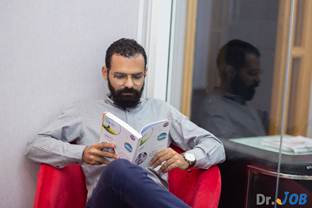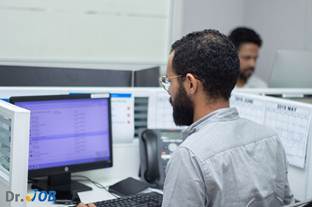 For Mr. Kareem, social media is a big motivator for him, the internet itself is a perfect avenue to motivate everyone, having a good environment and strong team spirit inspire him to do more and excel in his role.
"You must be updated in social media changes"
His advice to all jobseekers seeking on this fields to have their social media skills updated and ready for any changes on social media, the most important is to always try new ideas and never be stable on social media.
Some of his previous successful campaigns was launching a 30 day Ramadan competitions of a Traditional Quotes using Facebook emoji's, online users just need to comment to enter the competitions, the campaign was highly regarded and successful.
Personally Mr. Kareem loves reading books and eating chocolates as his weakness, a big fan of Football he likes to play sports with his colleagues too like Basketball, table tennis and swimming. A passionate of reading books some books he reads includes the "Blue Elephant, Diamond Dust, Land of God, Land of Bastard", for him spending a day in Dahab a small town on the southeast coast of the Sinai in Egypt is fulfilling.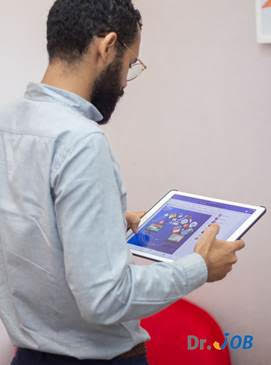 Do you want to be a Social Media Specialist? Login to your DrJobs account now and apply.
For a dream career, click here.