May 2022
30
Mental Health Awareness Month - A growing number of people need mental health services. An advanced degree and a desire to help others are required in this highly competitive area of medicine.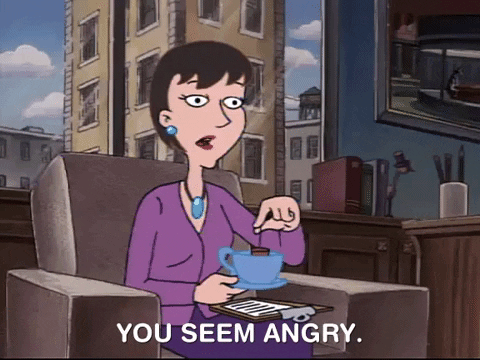 Indeed, the mental health care field has trained professionals who diagnose and treat those needing counseling or therapy. Moreover, they work in various contexts and with a broad spectrum of people, from those with severe mental problems to those who need a listening ear.
Dr. Job shows you the most Rewarding Careers in the Mental Health Field on Mental Health Awareness Month.
1- Art Therapists.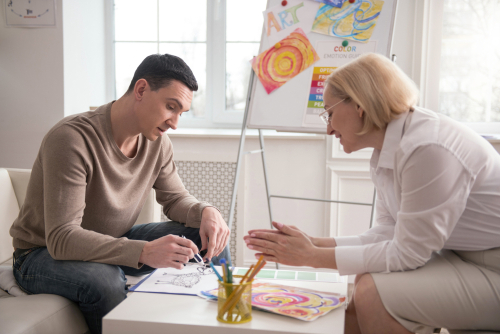 Art therapists combine their expertise in psychotherapy and art therapy to help patients.
Read also, Mental health at work: Why and How to Promote it as an Employer
Clients can utilize art to cope with stress and trauma and as a means of expressing their creativity.
Furthermore, art therapists may help a broad spectrum of people, from children with special needs to those who have been through traumatic experiences in their lives.
Salary Average: $40,000 a year.
2- Mental Health Nurse Practitioner.
In addition to diagnosing and administering medication, psychiatric Nurse Practitioners undertake many of the same tasks as Psychiatrists. However, PNP sessions also include therapy.
Additionally, these professionals advise individuals with anxiety and those who are seeking therapy.
Salary Average: $90,376 a year.
3- Vocational or Career Counselor.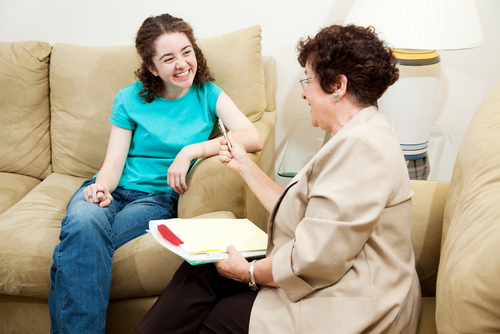 Without a doubt, counseling is an excellent option since you may specialize in children and families, from marriage to education.
When seeking a new job after getting laid off or changing fields completely, professional or vocational counselors are there to help.
A master's degree in counseling is required to become a career counselor.
Salary Average: $40,000 a year.
4- Marital and Family Therapist.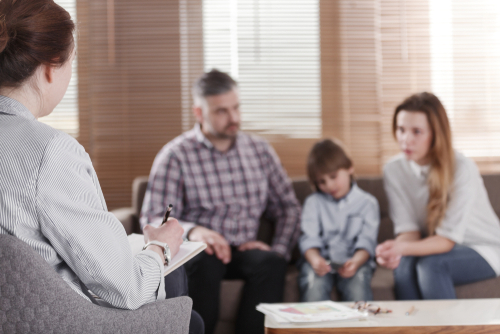 Clearly, MFTs deal with families, relationships, and marriages to diagnose and treat mental problems.
Besides, they diagnose and treat a wide range of mental diseases and behavioral and familial issues.
To become an MFT, you need a Master's degree and a lot of time since you need to gain experience.
Salary Average: $46,670 A Year.
5- Special Education Teacher.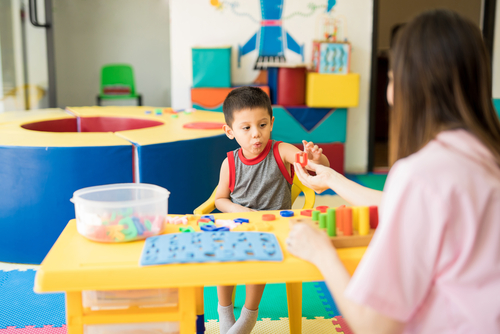 As a special education teacher, you'll work with students who have a wide range of disabilities and need particular attention in the classroom.
Also, there is a shortage of competent workers in this field, yet there is a high need for them.
It's first necessary to earn a bachelor's degree and then complete special education training to become a special education teacher.
They earn around $60,000 on average.
6- Mental Health Social Worker .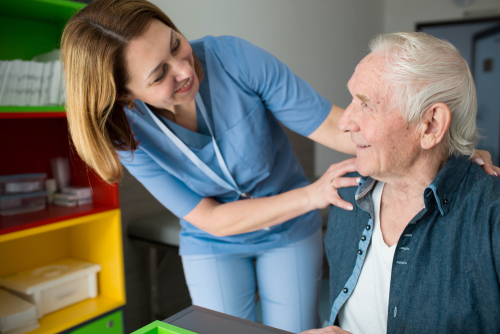 Indeed, social workers in mental health assist those in need.
Also, it is possible for them to identify mental illnesses, aid patients in managing stress, and even give psychotherapy.
Patients in mental health centers sometimes have a plan worked out by social workers to be released from the facility.
Finally, mental health social workers also monitor the development of their clients and aid them in achieving a better quality of life.
Following your bachelor's degree in social work, you must complete a master's degree in social job and a clinical internship to become a certified mental health social worker.
They earn an average of $47,000 a year.
7- Peer Specialist.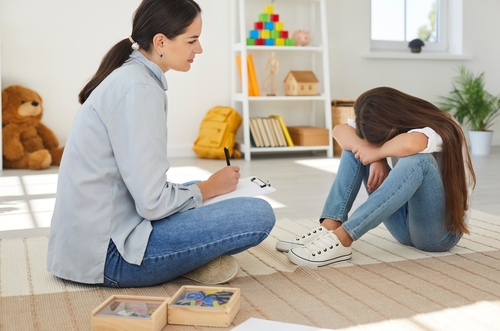 Peer counselors have gained knowledge of mental health issues via their own experiences.
They are usually required to take training courses and provide support as someone who has been where the patient is now and can help the patient make goals and move forward.
Most people in this position depart within ten years, so it's worth noting.
Peer specialists are at rehabilitation centers, halfway houses, and church-supported programs.
In addition to addressing their substance abuse or mental health difficulties, they take on leadership responsibilities.
For everything these experts make per hour, many of them receive free or reduced-priced accommodation and food (because they stay at the facilities).
8- Mental Health Counselor.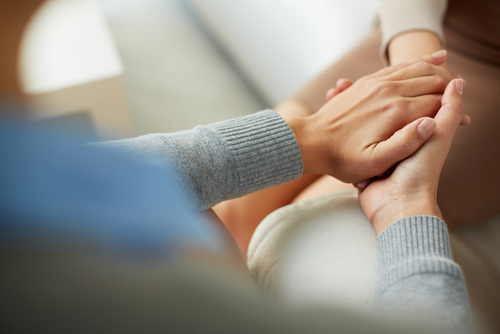 The need for mental health jobs is skyrocketing. Insurance companies will likely favor your services because you are less expensive than psychiatrists or psychologists while possessing a graduate degree and substantial training.
You'll be diagnosing and treating patients in this role, whether in a group setting or one-on-one.
As a therapist, you work with clients who have cognitive challenges, mental diseases, and other issues that need treatment.
Serious life situations like illness, the death of a loved one, or interpersonal problems like divorce may require your help.
If things get too stressful for you to handle, you can send your patients to mental health specialists who can help you identify and treat their condition.
The average pay for MHCs is $39,025.
9-Aviation Psychologist.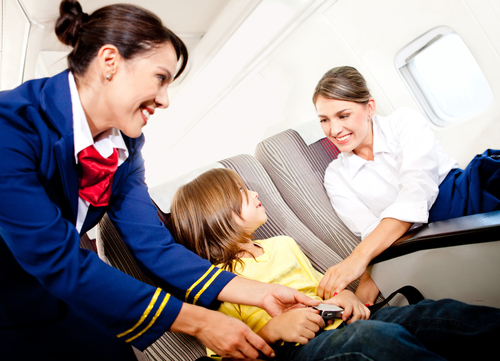 Most individuals don't think about it when they're thinking about a career in mental health.
Pilots and flight crews must be in peak mental health to ensure flight safety. However, aviation psychologists play a crucial role.
Aircraft psychologists are also involved in the selection and training of pilots, working with flight crews to aid passengers, investigating any aircraft-related catastrophes, and designing flight decks.
Working as an aviation psychologist requires a bachelor's degree, although many firms prefer master's or doctoral-level counseling degrees.
On average, aviation psychologists earn roughly $80,000.
10- Psychologist.
Schools, clinics are all places where psychologists work.
Postgraduate degrees (Ph.D.) and specialized training are required for psychologists.
They are medical professionals who provide treatment and counseling to patients rather than prescribing drugs. Thus, they are unable to prescribe medication.
Their pay is outstanding, with a yearly salary of $72,568.
You can earn more money if you run your practice or concentrate in a particular field and become an expert.
11- Psychiatrist.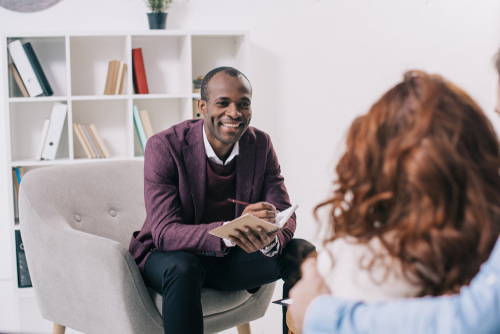 A psychiatrist is a clinician who specializes in the diagnosis and treatment of mental and emotional conditions in both children and adults.
A kind of treatment provided by psychiatrists is medication administration; however, they do not offer to counsel.
Psychiatrists are more like brain physicians in that they evaluate you, diagnose your issues, devise a plan of treatment, and prescribe medicines.
A skilled Psychiatrist may earn an average of $204,893 per year.