March 2023
08
If you are applying for an internship or a job, then chances are you need to write a motivation letter today.
Or, if you have ever applied for a job and been asked to write a motivation letter or received an email that says, "please send us your motivation letter," this post is for you.
What Is a Motivation Letter and Why It Is Important?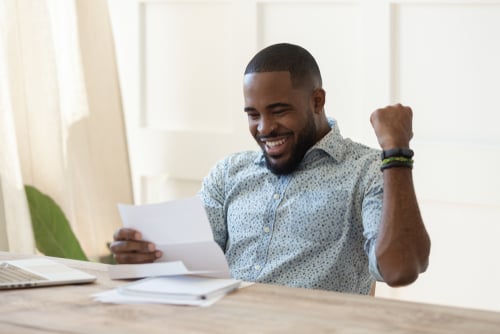 A motivation letter is a one-page letter expressing your motivation, goals, and plans. Other information, such as your professional background, credentials, achievements, and interests, can also be included.
This letter is often prepared by someone familiar to you who can speak on your behalf. It is given to an employer or university to demonstrate why you are qualified for a particular job or course of study.
A good motivation letter should include the following:
Why do you want to do this course/job/volunteer work etc.?
What skills will help you do this job/course etc.?
Any specific information about yourself which shows why you would be suitable for this job/course etc. (e.g., where you grew up, what languages you speak).
In these four unique instances, you must compose a motivational letter...
You are applying for admission to a college or university education.
You are applying for a position with an NGO.
You're applying to work as a volunteer for an organization.
You're looking for a job as an intern at a corporation.
Motivation letters are an optional part of the application process. They differ from cover letters in that they should focus on why you're interested in the organization rather than on how your skills and experiences match a job opening. Motivation letters can help your application stand out if you have great emotional intelligence skills and have carefully thought about why you want to join the organization.
Read Also:
How To Write a 30-Day Resignation Letter (with Sample)
Letter of Recommendation: Tips, Samples, and Examples-Drjobpro.com

How to Write a Motivation Letter?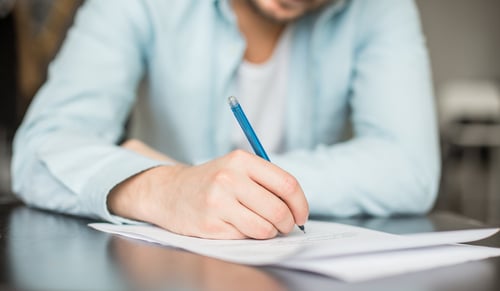 An excellent, motivating letter is a one-page document in which you tell your professional story and express your enthusiasm for the job or Company to which you are applying.
There are two primary approaches to structuring your motivating letter:
Using the traditional three-paragraph style, your motivating letter should have an opening, a body, and a closing.
Using the 5-7 paragraph format, separate your major body paragraph into 1-3 sentence paragraphs based on the key ideas.
Which one do YOU choose? The 7-paragraph format is recommended if you wish to be more informative and straight to the point. You can then utilize each main paragraph to address specific accomplishments or ideas.
If you're looking for a more narrative style, you will use the three-paragraph choice to keep it coherent.
A Motivational Letter's Structure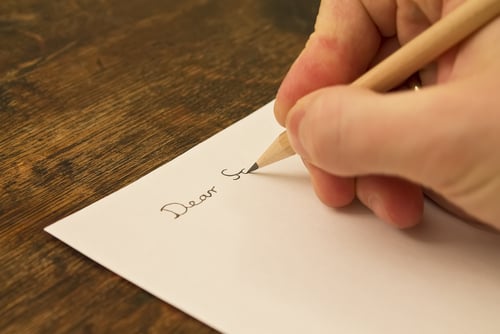 All the motivation letters format should include an intro, a body, and a closing. Here's how to format each one:
Introduction: A brief, exciting introduction of yourself and why you're applying. You may add the following here:
Information about you. What is your name, and what do you do?
What Position are you applying for? Where?
An introduction to the main body of your essay. Mention the general purpose of your application, and then get into the body of your motivating letter.
Add your contact details at the top of the letter
For example:
To: School/Organization Name
Your Name
Your Email
Phone Number
Relevant Social Media Links (LinkedIn)
Motivation Letter Intro's Example:
Dear [Contact Person's Name],
My name is [Your name], and I'd like to express my interest in the Ph.D. of Education degree at [University Name]. I've always wanted to be a professor and help students, and I feel that a Ph.D. in education from [University Name] will help me stand out.
The Body of a Motivational Letter
The body of your motivational letter should be personalized but factual. Tell stories illustrating your qualifications and achievements, and use metrics to support your statements whenever possible.
Ideas to Include in Your Motivation Letter:
My interest in _____ began when______.
Because ______, I want to.
I've been a member of ________ for __ months/years. Because _______, it's the finest thing for me.
I recall a time when I ________, and it made me realize that I.
______ speaks to me because______.
What sets me apart from my classmates is______.
An Example of Writing the Body of a Motivation Letter
Throughout my internship at [business name], I discovered my interest in online marketing. Working in a small business exposed me to most digital marketing experiences. Now, I'd want to go deeper and get more advanced knowledge by enrolling in the [university] Online Marketing course.
Conclusion
Last, you may wrap and email the motivating letter. You can do the following in this paragraph:
"I feel I'd be an excellent match for the course since __________," outline your significant reasons.
Emphasize your end objective: "I'd want to be a part of ______ since it would help me too."
Appreciate the recipient and bring the motivational letter to a close.
13 Tips - How to Write A Motivation Letter
Official Style
A motivation letter is an official document that must be formatted correctly. The letter must be official in tone and format. Jokes and informal language are not permitted.
Leave no room for thought
Incomplete paragraphs should not be written, and all necessary details should be provided. If you are talking about your studies, for example, you should mention examples of your efforts and achievements that qualify you for the next step.
Write individually
A motivation letter must be unique and tailored for each university or organization. Universal letters are immediately thrown into the trash. The employer/ admission committee must understand that the letter is written just for them. Poor quality or copied work immediately catches the eye.
The motivation letter should not be longer than one A4 sheet. You can slightly exceed the volume if you have substantial professional expertise that does not fit on one sheet.
Less "I"
Don't begin each phrase with "I.." This might be an indication of your narcissism and overestimation of your talents.
Write to the point
If your hobbies and interests have nothing to do with your aim, don't write about them. As a result, you merely increase the amount of text.
Easier
Reread your text - you can try to break long sentences into shorter ones. Avoid too complex and lengthy words and phrases. A simple presentation often looks more profitable and attractive.
Try not to use stale and famous quotes. Better pick up something exciting and unknown to the general public.
Be Real
Never lie or exaggerate. A smooth and perfect biography looks, at the very least, suspicious. In addition, people in admissions offices, personnel departments, and embassies - have long learned to recognize lies.
A motivation letter is a kind of recommendation to yourself. It must be made restrained and specific, avoiding general phrases. For example, instead of "I have great organizational experience," write "I was the headman for all three years of study at the university, during this time I achieved ...".
Given the previous recommendation, do not lean towards self-criticism either. Do not testify against yourself - "Maybe I have not yet reached very high knowledge, but I will do my best to fill this gap." Don't make excuses - no one blames you for anything yet. Better write what you did in the direction you need.
Spelling and Grammar
After you've finished writing your motivation letter, double-check it. Any grammatical or stylistic faults will work against you. You might give the letter to someone who speaks English well and has expertise drafting such documents for verification. Please also pay attention to the motivating letter's right style (to whom it is addressed, date formats, and so on). Boost your odds of success!
Last but not least
Do not copy text from online forms! Those who specialize in receiving this type of message have become fully aware of the copied content as they read dozens of letters every day. So, customize your message and talk about your achievements, successes, and goals without copying other achievements from the internet.
Motivation Letter Example
Dear [Employer],
I am writing to express my strong interest in the [Position] at [Company]. As a highly motivated and dedicated professional with a passion for [Industry], I believe I would be a valuable asset to your team.
I am confident that my skills and experience make me an ideal candidate for this Position. In my current role at [Current Company], I have gained valuable experience in [Skill], as well as [Skill]. In addition, I have a strong educational background in [Field of Study], which has given me a solid foundation in [Skill].
I am excited about the opportunity to join a dynamic and innovative company like [Company] and contribute to its success. I believe that my skills, passion, and determination make me an excellent fit for this Position, and I am eager to begin the next step in my career with your team.
Thank you for considering my application. I look forward to the opportunity to discuss my qualifications further.
Sincerely,
[Your Name]
Motivation Letter- Conclusion
A motivation letter is your ad! Promote yourself and pique the recipient's curiosity! The acceptance letter will not be extended if you do not provide the image of a well-educated individual with promising prospects.