May 2023
03
Shopping Malls Common Job Interview Questions are among the frequently asked questions that professionals are looking for their answers nowadays since retail jobs have become among the most in-demand jobs where you can get high pay along with good benefits, especially if you are working for a world-class brand like LuLu Hypermarkets, Carrefour, Zara, or any other brand in shopping malls.
So, here is a complete guide to common mall job interview questions and their perfect answers.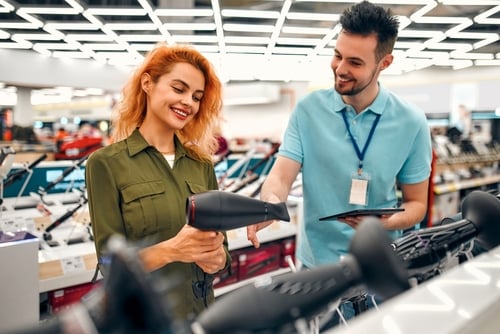 Tell Me About Yourself.
Why Recruiters Ask this Question:
The 'tell me about yourself' question is one of the most common interview questions.
Asking this question allows the recruiter to learn more about you and your background, so they can decide if you're a good fit for the Company. It also allows you to share key information about yourself so that they understand what kind of person you are and what your strengths are.
The key is to keep it short and sweet – don't ramble on about every detail of your life story!
Sample Answer:
As an experienced sales professional, I have the experience and skills to help your organization succeed. I have worked in this sector for more than 15 years and have become fully aware of all aspects of standing out from the crowd by achieving the highest sales rates.
I am looking for a new challenge, and your Company has an excellent reputation. You offer a fantastic product or service, but you need someone who can take it to the next level.
I am ready to take on the challenge of increasing sales by 100% in six months. My goal is to exceed expectations so that there is no doubt about my value as an employee.
What Is Your Greatest Strength?
Why Recruiters Ask this Question:
Recruiters want to determine if your skills meet the firm's needs. Emphasize essential talents that will benefit the organization and assist you on the job in your answer.
Sample Answer:
My power of language is my greatest weapon. I can work well with other teammates and am also quite confident engaging with consumers because I have strong communication skills. I consider myself an actual social person who enjoys talking with consumers and assisting them in locating the products they want.
What Experience Do You Have in Malls?
Why Recruiters Ask this Question:
The employer would like to make sure that you can perform the tasks, play a role and add value.
This question is undoubtedly your way to convince the recruiter and sell your skills - you should start by introducing yourself to the recruiter. Design your answer based on your educational qualifications, work experience, and previous achievements.
This is your chance to prove that your experience is a good fit for the role and its requirements.
Sample Answer:
I work as a sales representative in one of the largest clothing stores in the mall. I love helping people find clothes that make them feel good and look great, so they leave the store happy with their purchases. I'm always excited to hear some of them say, "I like this shirt! It's exactly what I was looking for."
In addition, I am also responsible for training new employees. And we've just started a new program where we bring in high school students who need their first job; They learn how to work in retail and get to know our customers.
Here are the top ten professional experiences you should mention while talking about your experience:
The brands you worked for and the years you spent working with them
Your previous job
The projects you worked on and the main tasks assigned to them
Your achievements
Training courses
Scientific and practical experience
Technical skills in the use of relevant software
Language skills
Relationships e with clients and field leaders
Whom did you work with, and what experiences did you add to them?
To Date, What Accomplishments Have You Made as a Professional?
Why Recruiters Ask This Question:
Recruiters ask this question because they want to know more about you. They are not just looking for a list of accomplishments but evidence that you can get things done.
For example, if you were promoted, the recruiter needs to know what's behind the scenes and what successes your current organization has pushed you to upgrade.
And if you have received any awards or recognition from your employer or clients, it is also essential for them to learn more about these accomplishments.
Sample Answer:
To answer this question correctly and impressively, start by identifying two or three of the actual accomplishments relevant to the position or field you are interviewing for. Then start detailing how the achievements were made and why they were important. Finally, explain how these accomplishments helped build your experience and enhance your skills as a professional.
What Do You Find Most Frustrating About Your Present Job?
Why Recruiters Ask this Question:
Whenever recruiters want to learn whether you handle job stress effectively, they frequently inquire about what irritates you. This is especially critical in fast-paced businesses or needs a lot of human engagement.
Sample Answer:
There's nothing I particularly hate about my job. It's just that I don't feel well compensated for the effort I put in for the Company. This is not their fault, but rather the lack of a larger budget for my position. So, I decided to look for another job to get a salary that matches my current skills.
Why Did You Decide to Leave (or Are Thinking of Leaving) Your Current Job?
Why Recruiters Ask this Question:
The reason recruiters ask this question is to understand what motivates you to move from one Company to another and whether you will fit into their organization's culture.
As a salesperson, your answer should be about how much you want to grow professionally, how you like to learn new things, and how you enjoy challenging yourself.
Sample Answer:
"I have always wanted to work in an environment where there are many opportunities for professional growth and development. My goal is to continue learning as much as possible about my field of expertise to continue improving myself professionally. When I saw this job opportunity posted by your team, it immediately caught my attention because it seemed like a good fit for what I'm looking for in terms of career growth and development opportunities."
What Is Your Definition of a Good Customer Service?
Why Recruiters Ask This Question:
Recruiters want to know if a vision of customer service matches the Company's. Creating a unique and quality customer experience is critical to the success of ideal companies.
Sample Answer:
In my opinion, the core of good customer service is to make the customer feel comfortable and at ease. I always welcome visitors with a smile and explain the store's products to them. This entails a warm approach and the ability to answer their questions.
What Do You Feel Are the Three Most Essential Qualities for a Retail Associate to Possess?
Why Recruiters Ask this Question:
Recruiters often ask behavioral questions that help them better understand your personality. Here, you should include your personality and skills traits when answering these questions. Think about which personality traits employers value—such as friendliness, positivity, and trustworthiness—and show that you possess these qualities. And think about which skills you have—like organization, teamwork, and communication—and mention those.
Sample Answer:
I think the essential qualities for a retail associate to possess are:
A passion for customer service. Retail associates should be passionate about providing excellent service to their customers. Excellent customer service can often make or break a sales transaction, so retail associates must understand this and are willing to go the extra mile to provide what customers need.
A positive attitude. In retail, there will inevitably be challenging situations that arise. Retail associates need to maintain a positive attitude in these situations, even going above and beyond their expectations. A positive attitude can also help create a better work environment for coworkers and customers alike.
Customer service skills. Retail associates need excellent customer service skills to provide outstanding service to customers and ensure they leave happy with their purchase(s). These skills could include knowledge of inventory, how products work together, how different brands compare, etc.
Are You Good at Getting Along with Others?
Why Recruiters Ask This Question:
Work in the retail sector is often collaborative. Recruiters are looking to see if you can get along with your coworkers. Some recruiters may be looking for signs that the applicant may be very social at work, so respond carefully. To improve your answers to this question, go beyond answering "yes" and provide experiences or explain how your coworkers describe you as a helpful person.
Sample Answer:
I believe I am a good team player. It's a skill that's especially valuable in retail, where it's critical for everyone on the floor to appear as if they're on the same team. I'm constantly thinking of others and placing myself within their situation, allowing me to see things from their perspective.
What Hours Are You Available?
Why Recruiters Ask This Question:
Recruiters want to know what working hours are available. Be honest in your response, but keep in mind that a recruiter wants to designate who can work on their schedules. If you have some flexibility in your schedule, mention that in your response.
The more flexible your hours, the more likely you will be hired.
Sample Answer:
You could say, "I'm willing to work night shifts and weekends. I can work weekdays from 2 p.m. to 9 p.m. because I'm busy in the morning with my university studies."
Why Are You Interested in Working Here?
Why Recruiters Ask This Question:
Your answer to this question will tell if you are passionate about the Company and its products or if you are looking for any job. Here the best solutions are accurate and related to the Company.
Sample Answer:
I've always been so interested in color matching that my family and friends treat me like a stylist. And I want to work on your brand because I want to be able to help people look perfect, whether it's casual or formal and whether they're kids or adults. This will help me attract more customers to your store.
If Your Replacement Doesn't Show Up, What Would You Do?
Why Recruiters Ask This Question:
Leaving your place isn't the best solution. Recruiters want to see that you understand that spending some more time at work is more vital than your plans. This question can also show your problem-solving abilities and dedication when your colleague is absent.
Sample Answer:
My first step would be to contact my colleague to determine if she is on her way to work. And if he doesn't show up, I'll talk to my supervisor, and we can discuss options together.
How Long Do You Plan to Work for this Company If We Hire You?
Why Recruiters Ask This Question:
The training and hiring process takes time and money, so employers want to make sure you stay in business. If you plan to work for the organization for a short time, keep it to yourself.
Sample Answer:
I would like a long-term relationship with your Company. I am ready to complete my responsibilities on time while maintaining quality work.
Somebody Has Swiped Their Credit Card, and the Machine Is Not Reading It. What Do You Say to Them?
Why Recruiters Ask This Question:
The recruiter always likes to ensure that the employee is kept calm and courteous, even in times of stress. So, it would help if you showed this to the recruiter when answering.
Sample Answer:
First and foremost, I'd make confident that my boss was aware of the matter. Then, before getting to the cashier, I suggest holding up a notice letting people know the machine is down so they can head to the ATM. As consumers pay, I sincerely apologize and express my gratitude for their patience.
Why Do Customers Shop at This Store?
Why Recruiters Ask this Question:
Recruiters want to know how well you know the Company and its products and what kind of customer experience you want. This is your chance to bring up any research you've done, so if you go to the store and see something interesting, include it in your comment.
Sample Answer:
It's all about having a good time. Therefore, customers appreciate the store's interest in hiring people who always have a smile on their faces and are ready to advise for the benefit of the individual and not just to make sales. I noticed this while shopping in one of your Company's branches, as it was a unique experience that made me excited to join your organization.
How Do You Deal with Angry Customers?
Why Recruiters Ask this Question:
Because retail jobs need you to interact with many people daily, you'll almost certainly be asked about your customer service skills. That should be reflected in your responses. In your answers, look for ways to demonstrate that you will put the customer first and give excellent service (even if customers are demanding or complex). While giving your responses, keep your interviewers in mind. What do you think they'd want to hear?
Sample Answer:
When I deal with clients, I do my best to be empathetic and fully understand and solve the problem. However, sometimes the problem is not solvable, or the consumer is simply fuming. I agree to speak with my supervisor if requested by a consumer, and I apologize for not being able to resolve the matter. Then, I will seek feedback from my boss to see if there is something I can do to avoid recurring the issue.
True or False: The Customer Is Always Right.
Why Recruiters Ask this Question:
This sentence is always heard among sellers and merchants, but it is not always accurate as the customer's attitude varies with each situation. So, show your grace when answering this question!
Sample Answer:
"While I believe that customer service is an important aspect of any business and that you should always do your best to accommodate customers, sometimes misunderstandings happen. It is important to remain calm and work with the customer to find a solution that satisfies both parties."
As you show the products to the customer, he begins to ask questions that you are not sure of the answers to. What are you doing?
Why Recruiters Ask this Question:
There are many reasons why recruiters ask this question, but here are some of the most common:
They want to see how flexible you are in your approach and how much you can adapt to changing circumstances.
They want to know if you can think outside the box and develop innovative solutions.
Sample Answer:
You can reply that you are not sure of the answer or say that you will try to find answers to their questions and get back to them with a solution. You can also tell the client that your boss knows the answer, or if necessary, ask for the client's name and phone number so you can call them back and answer their questions.
What Do You Know About Our Company?
Why Recruiters Ask this Question:
Recruiters are always looking for passionate people about their work. They want to hire someone who enjoys what they do and is passionate about the Company's goals.
The question "What do you know about our company?" It is an excellent way for them to find out if you are one of those people.
Before your interview, you should research the Company to understand what they do and who they are.
Sample Answer:
The answer should be short, between one and three sentences.
For example, "I understand that your Company is interested in innovative technology software. I have already read about your latest products in S newspaper, and I know they have received very positive reviews."
When answering this question, look for opportunities to state specific facts about the Company's history or business that prove you've done your research. This will show recruiters that you are serious about working there and increase the likelihood of hiring you because they will feel you fit in with their culture.
Other Common Mall Interview Questions to Consider: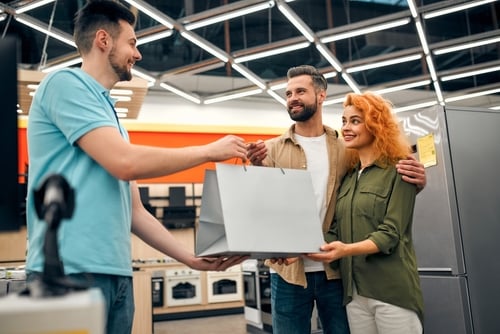 Tell Me a Suggestion You Have Made That Was Implemented in That Mall Field
What Experience Do You Have in the Mall Field?
What Challenges Are You Looking for in That Position?
Have You Ever Had a Conflict with Your Boss? How Was It Resolved?
What Do You Know About Us?
Why Do You Want to Work for Us?
Why Should We Hire You? Or What Makes You Right for This Position?
Do You Have Any Questions for Us?
What Makes a Product Successful?
Give an example of a Time You Successfully Worked as Mall Manager on a Team?
What Aspects of Your Previous Jobs Have You Disliked?
How Do You Handle Stressful Situations?
How Would You Rate Your Communication and Interpersonal Skills for This Job as Mall Manager?
What Types of Personalities Do You Work with Best?
Are You Aggressive?
There's No Right or Wrong Answer, but if You Could Be Anywhere in the World Right Now, Where Would You Be?
What Do You Think We Could Do Better or Differently?
How Do You Evaluate Your Ability to Handle Conflict?
What's the Least Rewarding Work You've Ever Done and Why?
What Was the Most Important Task You Ever Had?
Have You Ever Get Promoted Before?
What Kind of Manager Could Help You Be More Productive?
We're Interested in Your Work History. Can You Tell Me How Many Days You Were Absent Last Year?
Our Retail Stores Are a Reflection of Our Merchandise and How We Display It. Are You a Person Who Enjoys Working with Visual Displays?
While Working in a Retail Environment, You Might Encounter Pushy Customers. What Would You Do if a Customer Were Aggressive Toward You or a Coworker?
Looking Back on Your Career, Which Job Was the Most Competitive? What Did You Do When You Felt Out of Your Element? How Did You Handle It? What Was the Result?
Wearing a Uniform to Work Is Required. Have You Worn a Uniform in the Workplace Before? How Do You Feel About This?
When We Hire, We Look for Strong Achievers. Give Me an Example of a Time When You Exceeded Your Supervisor's Expectations.
You, Will, Be Responsible for Handling a Large Amount of Cash and Valuable Merchandise. What Would Your Most Recent Supervisor Say About Your Honesty?
We Need People Who Can Work Flexible Hours as We Are Open on Evenings, Weekends, and Most Holidays. Can You Be Available During These Times?
What Are the Steps You Take to Ensure That You Are Always Putting the Customer's Needs First?
Working in This Job Means Handling Financial Transactions for Customers. How Strong Are Your Math Skills?
We Invest in Our People and Their Careers by Grooming Them for Management Roles as They Show Promise. Are You Interested in a Potential Leadership Role with Us?
Due to the Time-Sensitive Nature of Retail Environments, Staff Turnover Is Very High. What would you do if a Coworker Doesn't Show Up for their shift?
Have You Considered Our Company Values? Is There a Reason Why You Would Make an Excellent Addition to Our Team at the Mall?
How Do You Make Sure You Get the Information You Need to Do Your Job Well?
What Type of Work Environment Do You Feel the Most Comfortable In?
What's
Tell Me About a Difficult Situation You Have Overcome in the Workplace.
Are You Willing to Work Overtime or Odd Hours?
Three Steps to Prepare for a Retail or A Mall Job Interview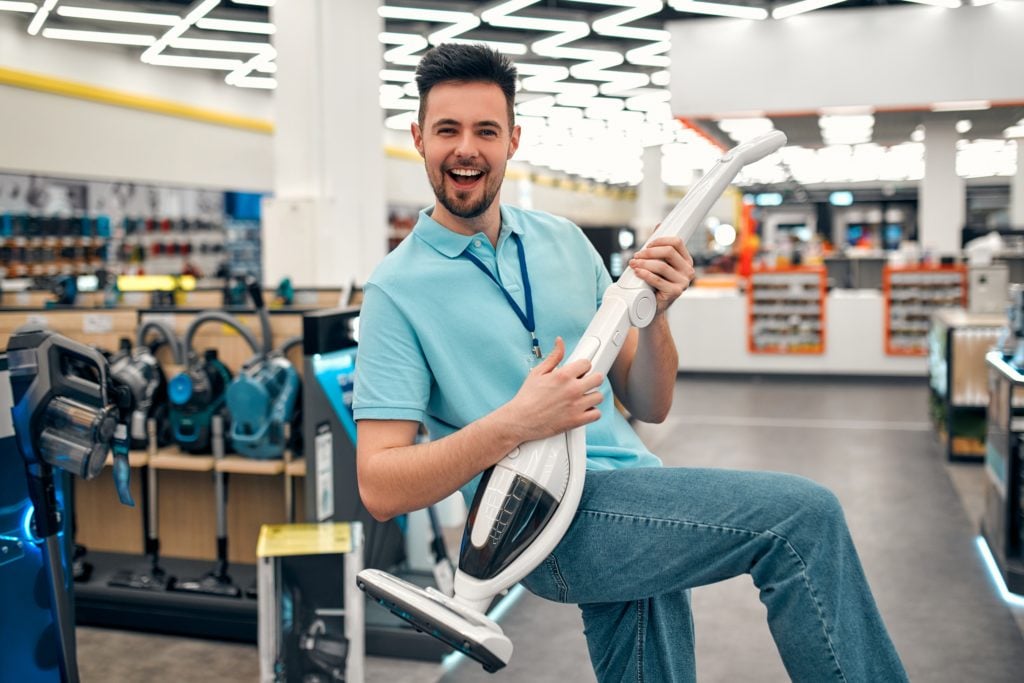 Recruiters are looking for candidates who can work with the sales team. So, if possible, spend some time in the store before the interview. Monitoring how employees interact with customers can be helpful.
You must be familiar with the store's products and the Company's brand.
Visit the store's website and read the "About Us" page and the Company's accounts on social networking sites to learn about the Company's identity.
Read Also: Closing An Interview: What To Say By The End Of Your Job Interview?
And as you prepare for the frequently asked job interview questions in the mall, these tips will help you win the job.
You are now ready to ace the shopping mall interview, so