October 2021
25
Tawdheef Abu Dhabi 2021-During the last few months, Abu Dhabi's government has revealed a long-term plan to restructure the emirate's economy. The future vision pays special attention to experience and understanding sectors while utilizing extraordinarily competent and highly efficient talents.
In the same vein, Tawdheef Career Fair 2021 welcomes all UAE talents in a live-in person event that will be held in the period of 27-29 October 2021 to maintain the basics of UAE's foremost Emiratisation plan, complementing the country's goal to increase the percentage of UAE nationals in the employment in both the public and private sectors by matching cross-industry Human resource requirements with eligible Emirati capabilities.
Tawdheef's goals are associated with most of the UAE 2021 Vision's core themes, with a particular emphasis on expanding the number of UAE citizens in the market and promoting their professional growth.
So, if you're an Emarati looking for a job or candidates, this blog is written for you!
Why is the Tawdheef Abu Dhabi 2021 Expo Important?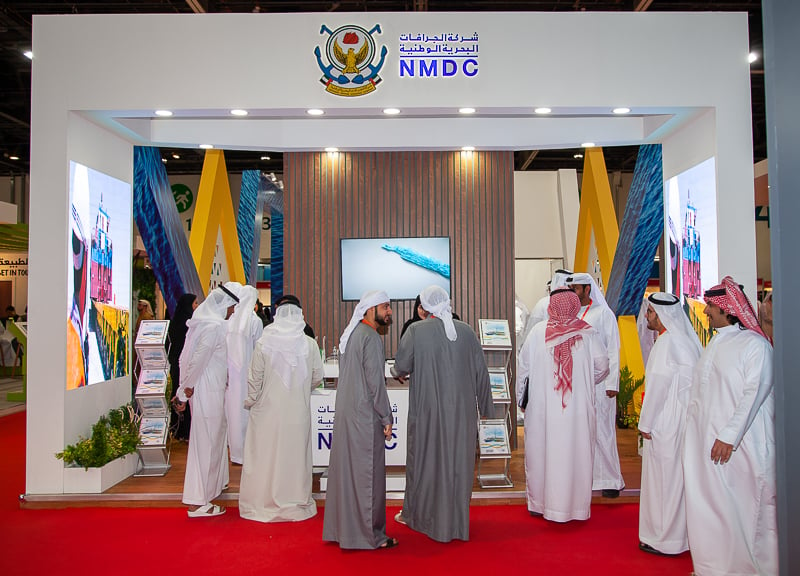 For Jobs Seekers,
Tawdheef aims to content the UAE's market top talents with endless job opportunities offered by huge entities in government, semi-government, and the private sectors.
The event will also be an excellent opportunity for UAE nationals to connect and build solid professional relationships. They will have a chance to meet recruiters, hiring managers, and representatives of top companies in the country.
Moreover, the event will streamline finding the right job opportunity where you work in the best work environment, sharpen your skills, and get higher salaries.
For Students,
The Tawdheef event will connect the students and the organizations to help fill the gap between the most-in-demand skills and the applicants.
It helps in boosting the country's knowledge-based economy by offering direct engagements with Emirati students by UAE industry thought-leaders through online and offline workshops.
For Employers,
Employers will have access to more than 70,000 talented professionals, and they will be able to interact with them in face-to-face meetings and interviews held at the event.
Employers will also be able to Showcase their Innovation Culture by giving a 30-minute presentation in the designated Seminar Area or at their Tawdheef exhibitor booth.
Moreover, They will enjoy Detailed branding of their company through public relations and promotional strategies. This is a one-of-a-kind chance to share information about their firms' workplace, relevant mentoring and coaching programs, and any other strategic edge which sets their organization apart.
What Are The Objectives of the Abu Dhabi Career Fair 2021?
The Career Fair in Abu Dhabi seeks to increase the Emirati workforce in support of the goals of Abu Dhabi Vision 2030, which is concerned with improving the production of the workforce, and this is done by achieving the following objectives:
Meet thousands of citizens holding various professional and educational degrees
Communicate with job seekers from UAE nationals through the exhibition's electronic platform
Communicating with educational institutions to employ competencies that suit the needs of the labor market in the UAE
Focus and highlight the importance of completing postgraduate studies and training courses
Building a database that includes all the information of Emirati job seekers
Saving the costs of recruitment advertisements for companies and launching
marketing campaigns through the exhibition
Why Must Job Seekers Visit Tawdheef Abu Dhabi Career Fair?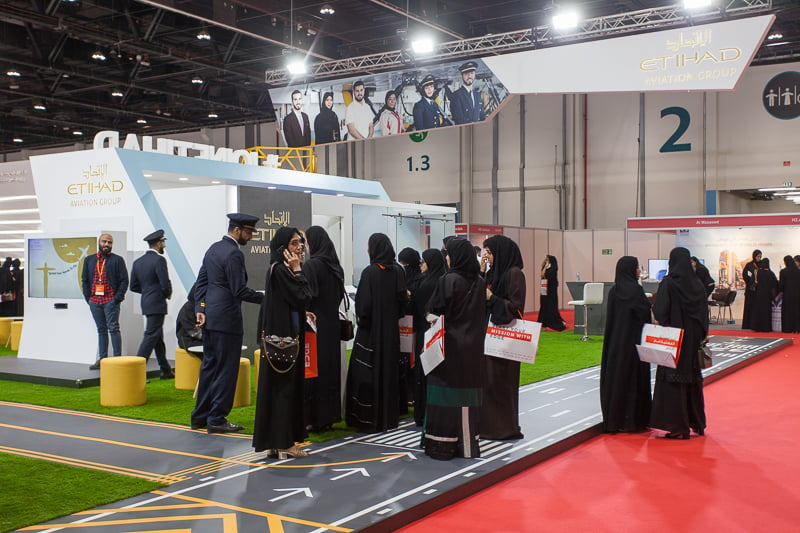 Improve your understanding and skills with a variety of advanced programs, postgraduate programs, and certification programs.
Get career counseling from industry experts.
Establish connections with leading employers and HR managers.
Improve your understanding of the sector and the abilities you'll need.
Look for new employment.
Enjoy a variety of courses and lectures.
What Is The Entry Policy To Tawdheef Abu Dhabi?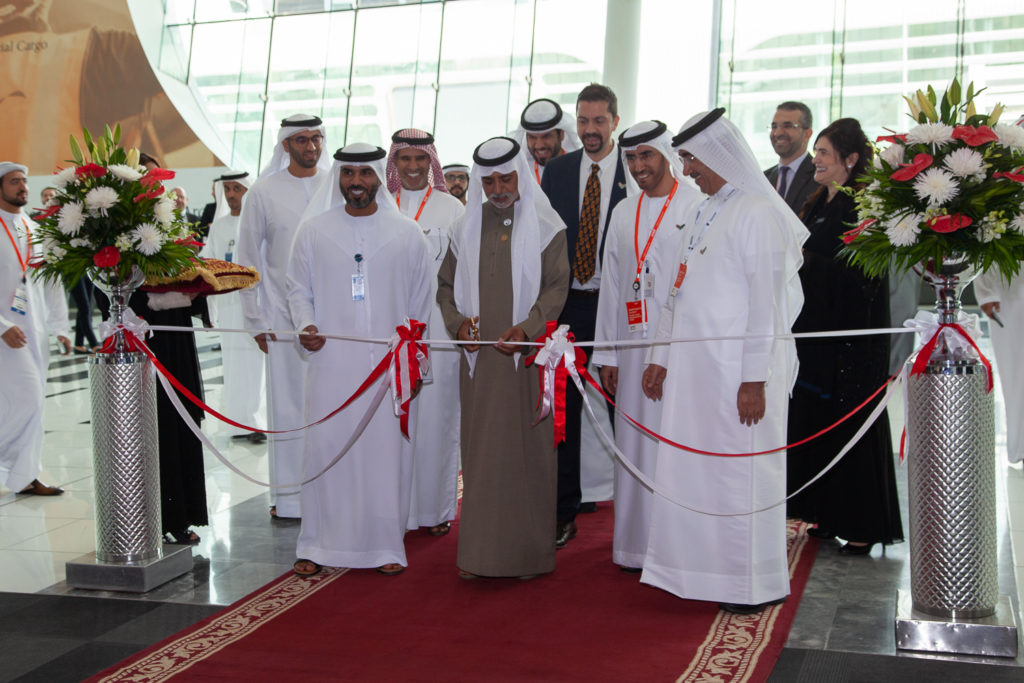 TAWDHEEF IS ONLY Accessible TO UAE Citizens.
Kindly remember that guests who are not UAE nationals will be restricted to the event; all attendees must have a UAE passport.
To enter the event, all attendees must present one of the following types of official identification:
Original Passport, Family Book, or Emirates ID
Following UAE laws for attending exhibitions, the entrance will be limited to fully vaccinated persons. Every person must have a digital confirmation of verification of being vaccinated and a negative PCR at least 48 hours ahead of the event. The results will be displayed on the (ALHOSN) App.
You should be vaccinated
At least 48 hours before entering the event, you must have a negative PCR test.
The green results are shown on the ALHOSN app.
Use of a mask is compulsory, as is compliance with social distance rules.
No infants, children, or teenagers under the age of 18 will be allowed to join the event.
When Will Tawdheef Abu Dhabi Career Fair be Held in 2021?
Day 1, Wednesday (October 27, 2021)- 10 a.m. to 7 p.m.
Day 2, Thursday (October 28, 2021)- 10 a.m. to 7 p.m.
Day 3, Friday (October 29, 2021)- 2 p.m. to 8 p.m.
Where Will Tawdheef Abu Dhabi Career Fair Be Held in 2021?
At Hall 3 of the Abu Dhabi National Exhibition Centre, the event will be held.
The Abu Dhabi National Exhibition Centre (ADNEC) is located between Khaleej Al Arabi Street and Airport Road in the Capital City's Diplomatic District.
ADNEC is 20 minutes from Abu Dhabi City Centre / Corniche, 15 minutes from Abu Dhabi International Airport, and 45 minutes from Dubai's Jebel Ali.
Regarding the parking, ADNEC Car Park A & B will be operational during the event. Please note that this is an automated system, and tickets will be issued at the entry barriers of the car parks.
What Will Be The Top Organisations Hiring At Tawdheef?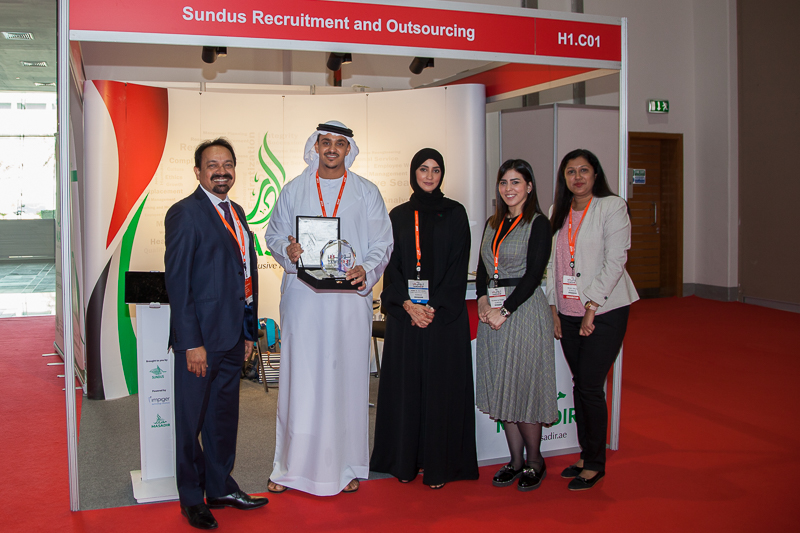 Public and private companies participating in the Abu Dhabi Career Fair 2021 can publish the Emiratisation programs that they are working to achieve to empower Emirati youth in all sectors and to display any vacant jobs in the UAE, including:
Governmental institutions
Banks and financial institutions
Recruitment agencies and companies
communications companies
Oil and gas companies, like ADNOC
Vocational training offices and companies
Universities
health care institutions
Defense and homeland protection bodies, such as Abu Dhabi Police
You'll also find organizations like Etihad Airways, Abu Dhabi Islamic Bank, Abu Dhabi Commercial Bank, Emirates Nuclear Energy Corporation, in addition to Al Masaood Company, and other major companies.
How "Tawdheef" Will Keep Boosting The Job Seekers After The Event?
Tawdheef 2021 also presents new proactive endeavors to endorse some of the nation's most important objectives, emphasizing promoting entrepreneurship and innovation, and the Emirati youth's readiness for potential employers will help the nation's knowledge-based economy grow.
UAE nationals can also enjoy participating in:
Tawdheef Connect: An instructive year-round online platform that links and involves UAE people and partnered public and private sector companies.
Youth Preparedness & Knowledge Economy Summit: This official event C-level event is committed to encouraging connections and discussions on benchmarks in Emiratization, talent development, and interaction and relationship between universities, major cross-industry groups, and significant government institutions.
If you have any other inquiries during your registration process, as a job seeker or as an employer, check the event official website or call at:
04 407 2581
04 407 2736
04407 2703
To Conclude,
The good news is that some of the participating organizations conduct direct job interviews with applicants. Some of these candidates are hired directly if their qualifications and documents match the vacancy requirements.
So, we hope you can get your dream job as soon as possible to take your career to the next level.
If you're looking for other opportunities in +50 fields in the UAE, browse Dr. Job Pro's latest vacancies.