April 2021
18
During Ramadan, HR professionals, managers, and employers must be mindful of their Muslim employees' new routine.
Comprehending their background and meeting their specific needs demonstrates strong leadership and ensures that people work to their full potential. Implementing inclusive policies will foster confidence and lead to higher employee satisfaction, improved morale, and increased productivity.
While being strict and firm is always essential when developing policy, HR professionals and others should be flexible while setting guidelines for Ramadan in the workplace.
What can leaders do to support Muslim employees in Ramadan and help them maintain their wellbeing, given the sudden lifestyle changes?
Raise Awareness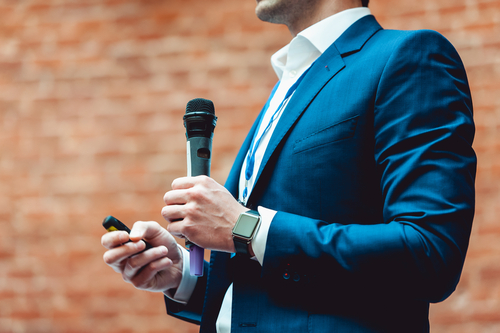 Ensure that all employees who work with Muslim coworkers know what fasting means and how it can affect them. Fasting for about 15 hours/ day is challenging, and coworkers must understand how this can affect their behavior and work practices.
Set Flexible Work Hours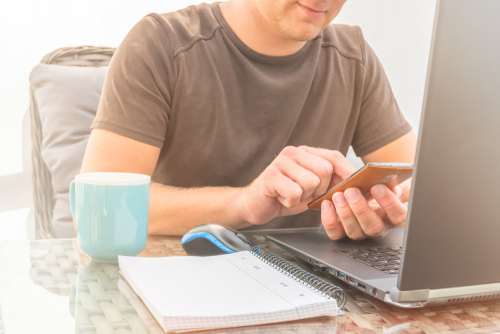 This tip is for companies that don't work the typical 9-5 workday. Muslims in Ramadan have two meals which are Suhoor and Iftar.
You can plan your work schedule around these times, so they feel comfortable.
Please give them the right to plan their shifts around these meals. This versatility helps Muslim team members to pick and choose when they want to work.
And that's when they can maintain high productivity levels.
There're two types of people: those who prefer to work right after suhoor in the morning and others can be more productive late at night, after Iftar.
Set A Flexible 9-3 Work Schedule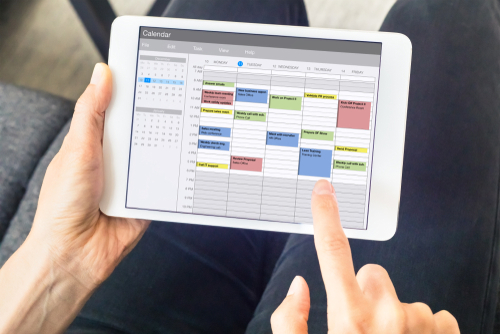 According to the UAE labor law, the work hours are reduced by two hours in Ramadan. You can give the freedom to the employees to choose whether to work before or after Iftar.
They can also divide their day some hours before Iftar to arrange tasks with other team members, and individual tasks can be done after Iftar.
Give A Room For Shift Workers to Take a Break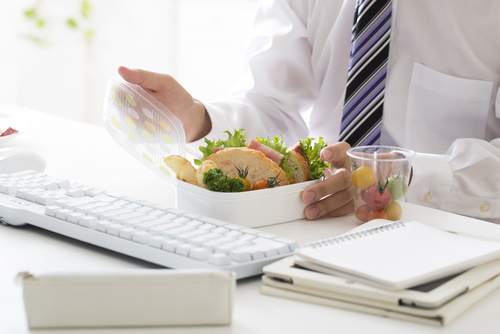 This should give them enough time to break their fast, pray, and eat properly.
If canteens are already available for staff, make arrangements for certain meals to be set aside for those who are fasting to not have fewer options at the end of the day.
Consider Work-from-Home Options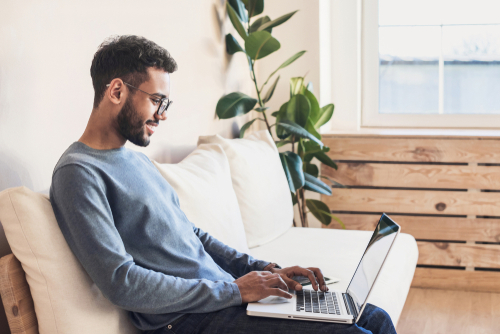 Employees can find it challenging to strike a balance between fasting and work. And that's totally natural. Allow your people to take a few days off to adjust to their new lifestyle. And be aware that some of them will need to take sick days. As a result, allowing them to work from home is a fantastic choice.
Don't forget freelancers who may have different timings, deadlines, etc.
Schedule Meetings Wisely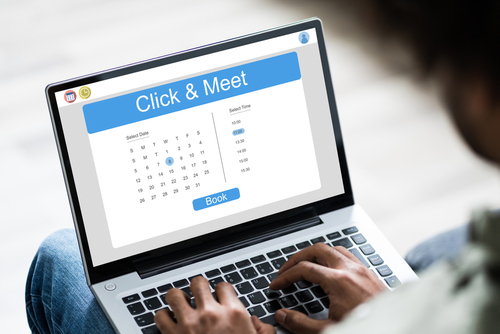 Meetings should be after prayer times; you've to be flexible with Muslim colleagues. The best time for a meeting is in the morning where people are active and fresh.
Avoid Evening Meetings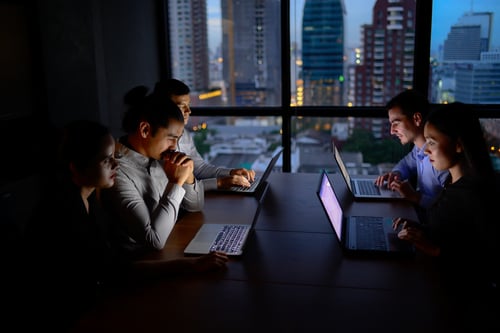 And if it's just online video meetups, don't ask people to commit to evening activities. Nights are reserved for Iftar, praying, and possibly virtual meetings within the family.
Be patient with lower job performance level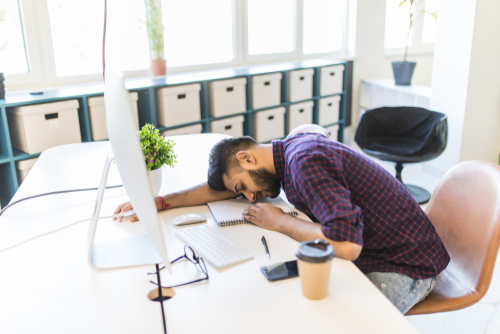 Fasting employees are more likely to be less productive, particularly in the later hours of the day. HR managers should be mindful of this and should not unfairly penalize or criticize an employee whose productivity has declined due to religious practice.
Set A Religion Practice Policy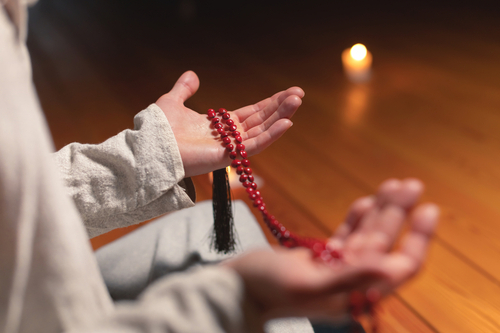 The employer should be aware of the nature of Ramadan as Muslims aren't sticking to abstain from food and drink from sunset to sunrise only, but they've to pray more, read Qur'an. It's a month of being with Allah all the time.
Allowing Muslims to observe their religion while refusing to offer equal benefits to employees of another religion will be considered direct discrimination. So, it's better to set a clear policy regarding this.
Provide Private Praying Areas in The Workplace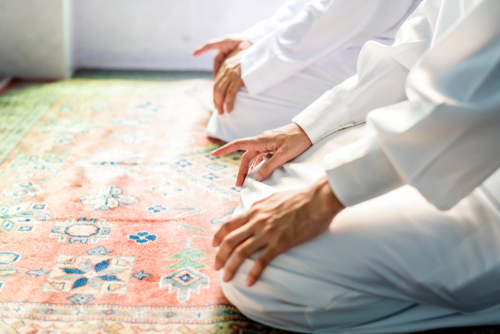 That is not only in Ramadan. It would be helpful all the time as Muslims pray five times/day. They usually take no more than 5-10 minutes to complete their prayer.
Provide a comfortable (and private) place for your Muslim employees to pray. You can set a specific time for them in the meeting room or allow them to go to a local mosque as another option.
Utilize Ramadan to Maintain a Friendly Work Environment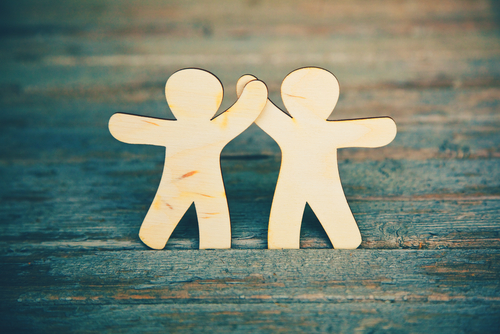 Employers can host a virtual Iftar and let their teams share an aspect of their lives to build a strong bond among them. In turn, this will boost productivity and company returns.
Non-Muslim employees can also offer help to fasting Muslims to relieve some workload. It's not a must as every employee should be accountable for his duties, no matter the situation. However, this reflects how employees are generous and friendly with each other.
Handle Annual Leave Requests Smartly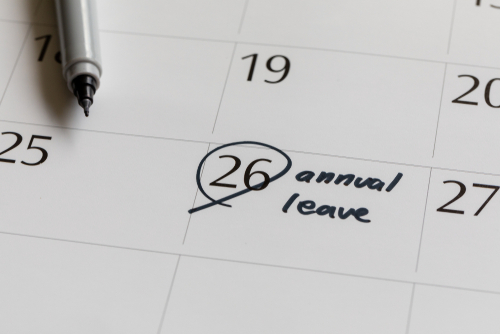 Employees attending religious holidays can have a strong demand for annual leave for a specific period. After Ramadan, Muslims celebrate Eid Al-Fitr, which is also an important festival for all Muslims.
So, employers can receive a flood of requests for annual leave near the end of Ramadan. Employees have to plan for their work progress during this period to enjoy their holidays without delaying or affecting their tasks.
Are you wondering now how to apply all these tips?
Communication plays a significant role here. Don't be afraid to ask respectful questions to get a clearer understanding of the holy month and how you can help them feel more comfortable. The majority of Muslims are open to sharing their thoughts to help the employer benefit both themselves and the business.