April 2021
28
Online job seeking is an exhausting process, as you have to apply for a lot of jobs on different platforms, go through interviews and face a lot of work from home scams.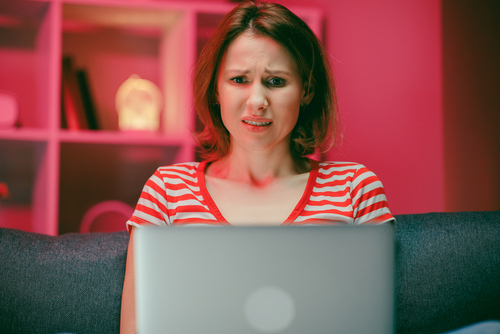 Job seekers are sometimes too excited about getting a new job, making them so vulnerable to scams.
Drjobpro is here today to help you spot any work from home scams and avoid falling for them. If you consider the following tips, it's mostly impossible for you to fall for an online scam.
1- Research the company online
Make sure that the company is genuine by checking its online existence. Do good research before taking any further steps in the hiring process.
Check if they have a website. Visit it and look for previous activities. Also, pay attention that the URL is correct.
Look for their social media accounts and make sure they're active there. Furthermore, check reviews about them provided by other candidates.
If you suspect any irregular signs, don't apply for the job opportunity, even if it seems an excellent chance for you.
2- Pay attention to your emotions
We understand how much it's hard to find an online job opportunity, but don't let your emotions drive you.
Scammers usually use those who are desperate to get a job opportunity. They mostly try to play on candidates' emotions by posting attractive job offers.
Think well before applying for any job opportunity. Don't let your emotions decide.
Scammers know well how to manipulate people, so keep your eyes open.
3- Don't pay for training
Don't pay money at all. Reputable companies don't let you pay for getting training or for getting a job.
Scammers may use excuses to convince you of paying for the job opportunity, but don't ever listen to them.
Employers should pay you, not the opposite. Sometimes you will have to pay to subscribe for online job platforms, which is okay.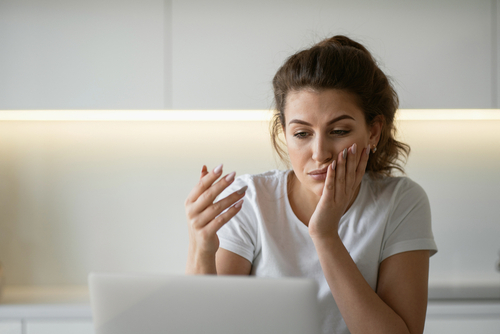 4- Look for signs when communicating with an employer
It's necessary to communicate with someone who explains the job offer and interviews you for the job.
Pay attention to the employers' language and professionalism level. If they don't communicate properly or professionally, turn the offer down immediately.
Scammers may use different methods to convince you of the job offer. If you find them insisting very bad to make you get the job, don't accept their offer.
5- Avoid unrealistic offers
Scammers will offer you perfect job opportunities that are not realistic at all, especially with the existence of COVID-19. Scammers know well that most people are desperate to find a job opportunity, which helps them play on this point.
With the existence of COVID-19, most job seekers barely find an excellent job with a satisfying salary. Scammers try to provide reasonable working hours with a high salary and a bunch of other benefits.
If the offer is too good to be true, run away. Use logic to recognize what's real from what seems to be a scam.
6- Don't fall for the urgency
Scammers always try to make use of the sense of urgency to attract job seekers. For example, they will tell you that you have to accept the offer as soon as possible.
If the employer wants you to get hired urgently, it's probably a scam. Employers are supposed to be busy, as recruitment takes a lot of time and effort.
Employers won't have so much time to keep telling you about accepting the job offer. If they keep annoying you about the job, they're not real employers.
Real employers care enough about respecting your space and giving you enough chance and time to think about the offer and the job.
If the hiring is extremely easy, it's also probably a scam. Employers should be very selective, so they make you go through interviews to ensure that you're the perfect candidate for the job.
7- Don't share your data
Scammers primarily seek to know personal and sensitive data about you to use them for their excellent. Their purpose is to take your money and consume your bank account.
They might also commit fraud under your name and cause you legal trouble. Don't share any private data online unless you're one hundred percent sure about the company you're applying for.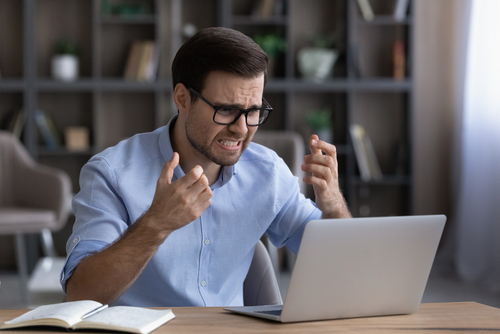 Following the previous tips will protect you from getting scammed when it comes to online job opportunities.
In conclusion, don't forget to report scams and warn others from falling for them. Share these tips with your friends and other job seekers to help them avoid work from home scams.