January 2022
28
Best Small Business Ideas for Women Entrepreneurs in 2022 - Even driven female entrepreneurs may have difficulty settling on a business concept, especially after COVID-19. Ideas abound, yet they seldom develop for some aspiring business owners.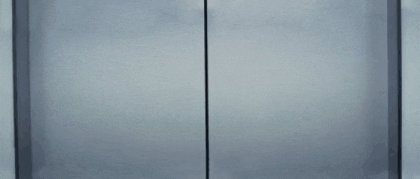 Having the right business idea and the right startup advisors is essential if you want to be a successful entrepreneur.
Read also, Working Women: How to Deal with your Misogynist Boss
We've compiled a list of company ideas in this post. It's important to keep in mind that starting a business can be difficult for women who don't know where to begin. Think large or go small when it comes to starting a manufacturing business.
Dr. Job Pro supports women entrepreneurs today by suggesting Small Business Ideas for them in 2022.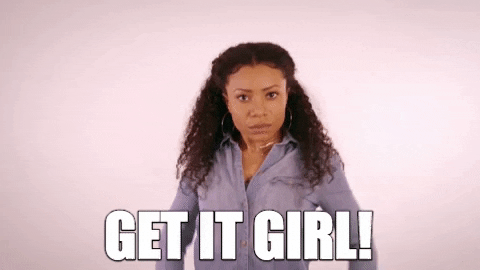 1- Online training and education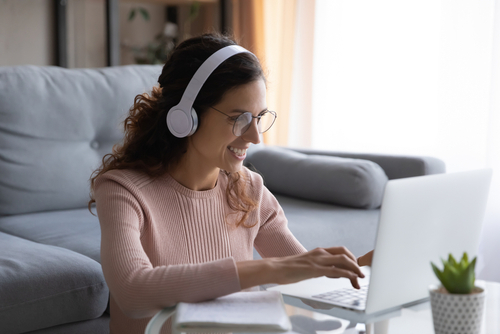 During the pandemic, online learning has grown in popularity. We can expect the same in 2022.
There is a growing demand for personalized learning in all areas of life. It is also possible to conduct live online sessions or pre-recorded online courses as a way to share your expertise with your audience.
Using pre-recorded classes and study materials and weekly online sessions is an excellent approach to get started. Because of this method, your clients get tailored training while keeping costs down, and you keep your costs down while still providing high-quality training to your consumers.
2- Blogging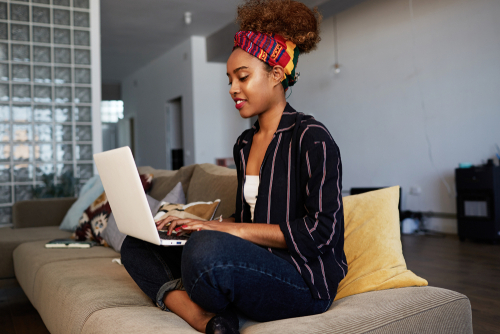 Blogging is a great business concept for ladies who want to work from home. You have to create a website and start writing articles about anything that interests you. The good news is that you have the freedom to set your work schedule.
Starting a blog can be done in a variety of ways, including but not limited to culinary and travel blogs; beauty blogs; photography blogs; child care blogs; and so on. You'll start making money as soon as you can bring in a sufficient number of monthly visitors. It's a terrific idea, and people get paid to execute it.
One of the best ways to increase the number of people who follow your blog is to include it in an app. Creating an app for your blog opens up a world of possibilities, but few bloggers take advantage of them. That is primarily due to a lack of technological expertise.
3- A small-scale bakery in your kitchen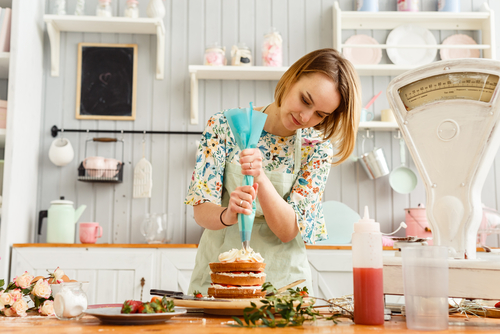 Women who want to start their businesses might consider starting a home bakery.
Aside from the necessary permissions and licenses, and the materials for the delicacies themselves, the initial outlay is minimal. If you have a decent phone camera, you can do excellent marketing.
It's also possible to set up cooking classes, but the goal is to create an authentic and one-of-a-kind culinary experience.
4- Marketing via affiliates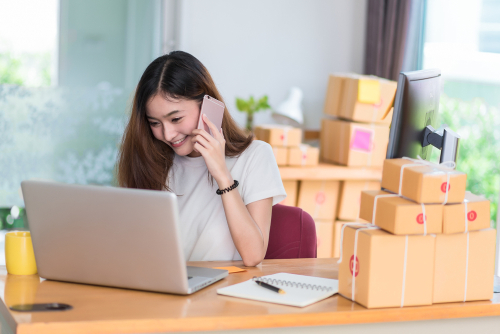 Affiliate marketing is one of the most popular methods to make money online today, and once established, it can provide a steady stream of revenue.
Companies pay third parties to promote their products and services through affiliate marketing, a form of advertising performance-based marketing. When a customer purchases a product through the third-party affiliate, the affiliate gets a percentage of the sale price.
5- An internet-based workout facility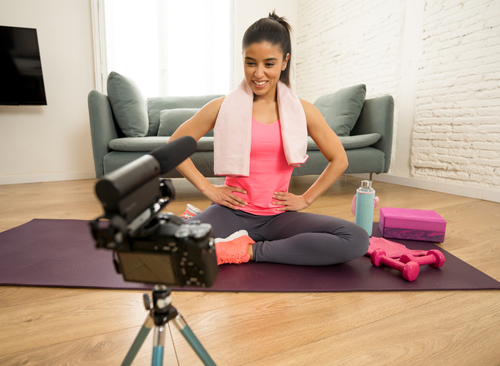 Online fitness and wellness facilities saw a spike in popularity during the government lockdown as individuals looked for new methods to stay healthy and fit.
You may start a profitable business in the fitness and wellness industry with little or no capital outlay if you have the necessary education and experience. When it comes to positioning your services, it's more complicated. To establish a following, you must emphasize your unique selling point and deliver relevant material.
6- Writing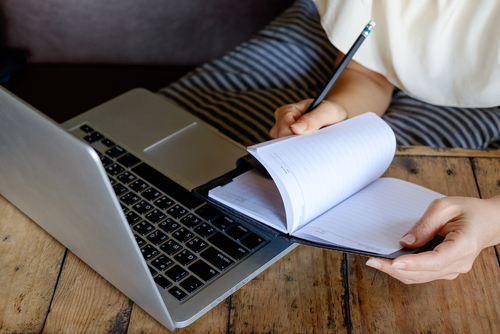 While working on one's own and not being employed by a firm or organization, one can conduct freelance writing.
Freelance writers produce written content for their clients, either at home or in a commercial office space, either of which they can rent. For the most part, freelance writers set their rates based on the amount of time and effort required to complete a given project. In terms of pricing, however, there will be wide variations.
7- Organizing an event (online)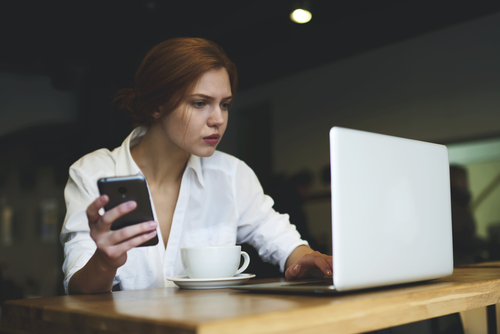 As a result of the epidemic, event management suffered greatly. Initially, there were no events, and then they gradually shifted to the internet. Today's events are a hybrid of both in-person and online.
That complicates the task of ensuring that all of the pieces fit together seamlessly. You'll be delivering a value that's in high demand right now if you optimize and execute a smooth event experience. That is why it could be a brilliant idea to take this career first.
8- Proofreader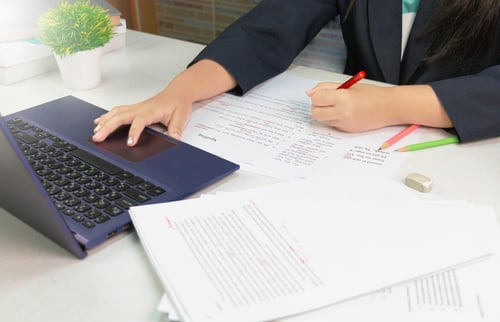 A proofreader's job is to ensure that the written text is free of any typos or grammatical errors.
The proofreader employs their expertise, judgment, skill, and knowledge to mark any necessary revisions.
As a result, many people find it worthwhile to hire a professional proofreader to ensure their work is error-free.
9- Start a crafts business online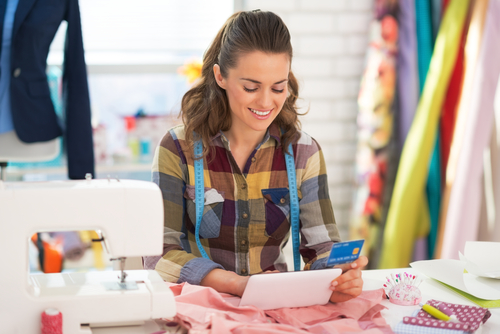 Passive income is easy to come by if you're artistically inclined. So that you can concentrate on your creative work, sites like Etsy, which have pre-built audiences and free marketing for you, are ideal. Making your work stand out is possible if you concentrate on honing your talents rather than wasting time on business development, regardless of your field of expertise.
10- Bookkeeper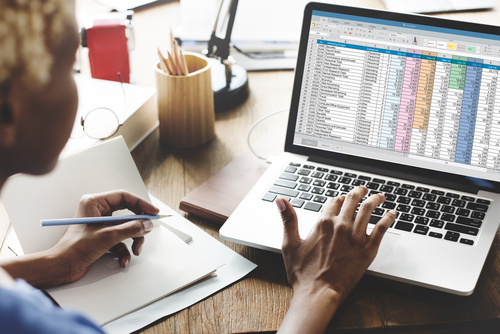 People and corporations engage in trades when buying or selling goods and services.
The accountant prepares the income statement and balance sheet.
Increasing the number of clients you work with necessitates some of your accounting to be automated.
It will free up your time for other essential tasks and allow you to focus on those tasks that require your total concentration.
11- Fashion boutique on the internet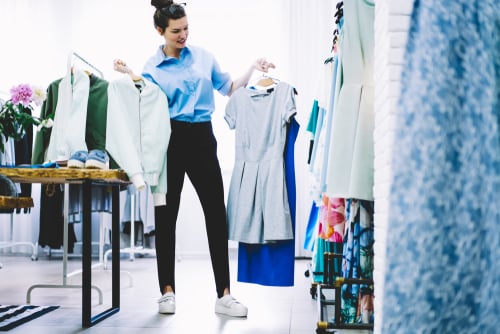 An online fashion boutique is one of the best business ideas for female entrepreneurs.
There is no need to invest a lot of money in fashion businesses these days.
You don't even need a physical location to use social media. Your flat or rented space can be used to market stylish clothing, and all you have to worry about is shipment.
You don't have to create your own clothing business; you can get resale or flip vintage items. Your brand's marketing and creativity are essential here, as is your ability to connect with your target audience.
12- Writer of grant proposals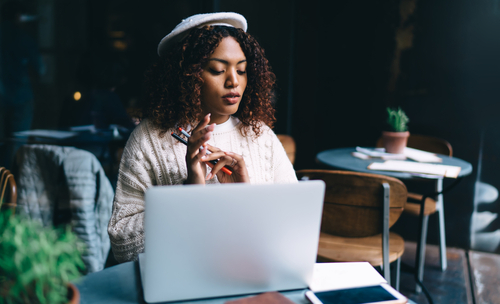 Non-profit organizations, schools, and community groups all require money. To get a budget, they must apply to competitive grant programs. That is where you and your company can make a difference.
The most significant initial investment is in grant writing skills. Writing grants can help you create a long-term business if you have the talent and ability to convince others of your point of view.
Getting a grant might be a challenging task. However, if you work on a commission basis, you can contribute to the company's future growth.
13- Transcription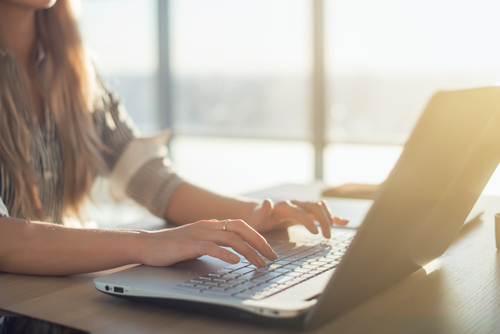 Audio and video footage can be transcribed in a variety of ways, and there are many different reasons why you might need to do so.
Creating a transcription is the process of writing down all that is heard in an audio or video recording.
Transcription for subtitling is typically more time-consuming because the time-codes have to be entered in hours, minutes, seconds, and frames and allow enough time for the viewer to read each subtitle.
14- Investing in Rental Real Estate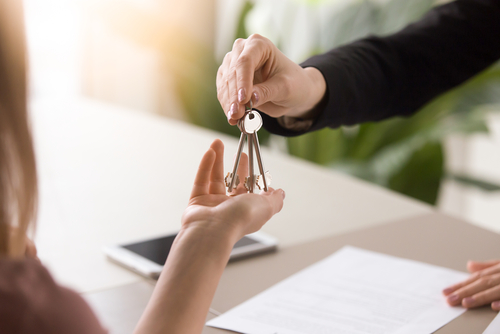 Investing in rental homes is a great way to generate a steady income stream. There are rental properties for anything from a house to a car and dinnerware and comforters to party chairs and maintenance equipment. It is preferable if you select products in which you have an interest.
Having a well-structured business is critical, and the best way to do this is through developing an app. It's possible to use the directory feature to create listings or even an online store for your properties and allow your app users chose what they want to rent from you.
15- Hobby classes at home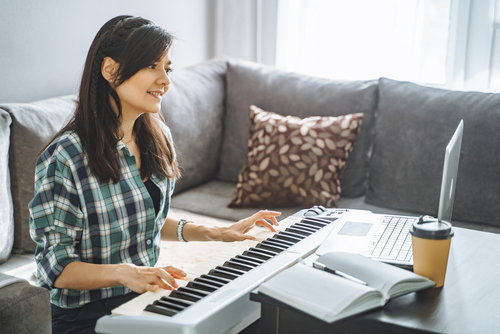 Starting a home company is one of the most acceptable ways to transform your passion into a full-time job.
You'll be able to do what you love while still earning a living. Teaching cooking, decorating pots, painting, or crafting jewelry are all examples of possible hobbies.
You'll have to put money aside according to your budget. Determine how much money you'll need to get started by conducting a thorough cost-benefit analysis. Determine what you want to achieve and how you want to sell your company.