November 2022
16
Follow these instructions to benefit from Dr.Job and Freshteam integration; it's FREE:
1- Insert the basic required information to register your company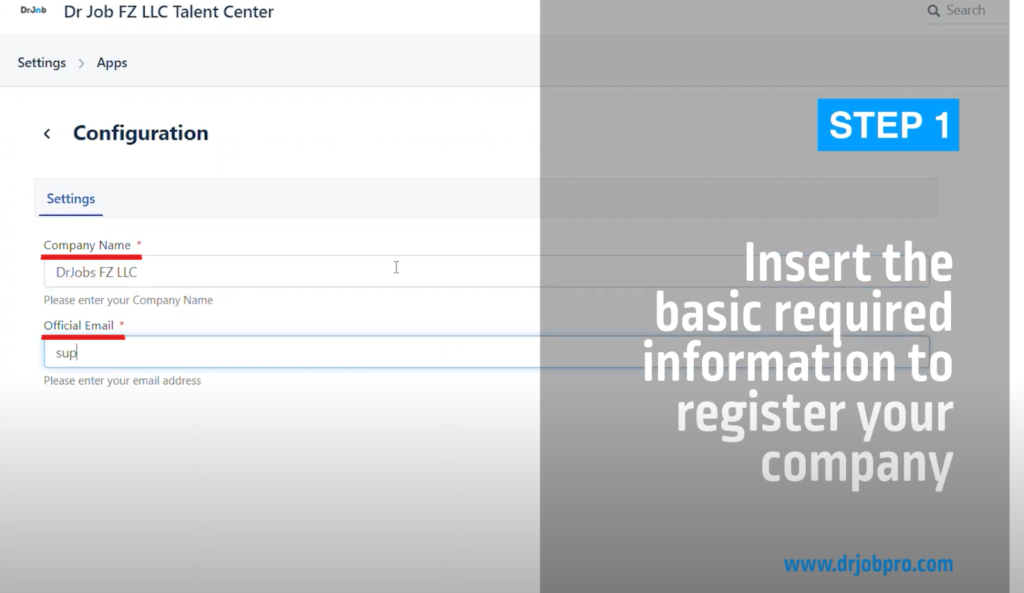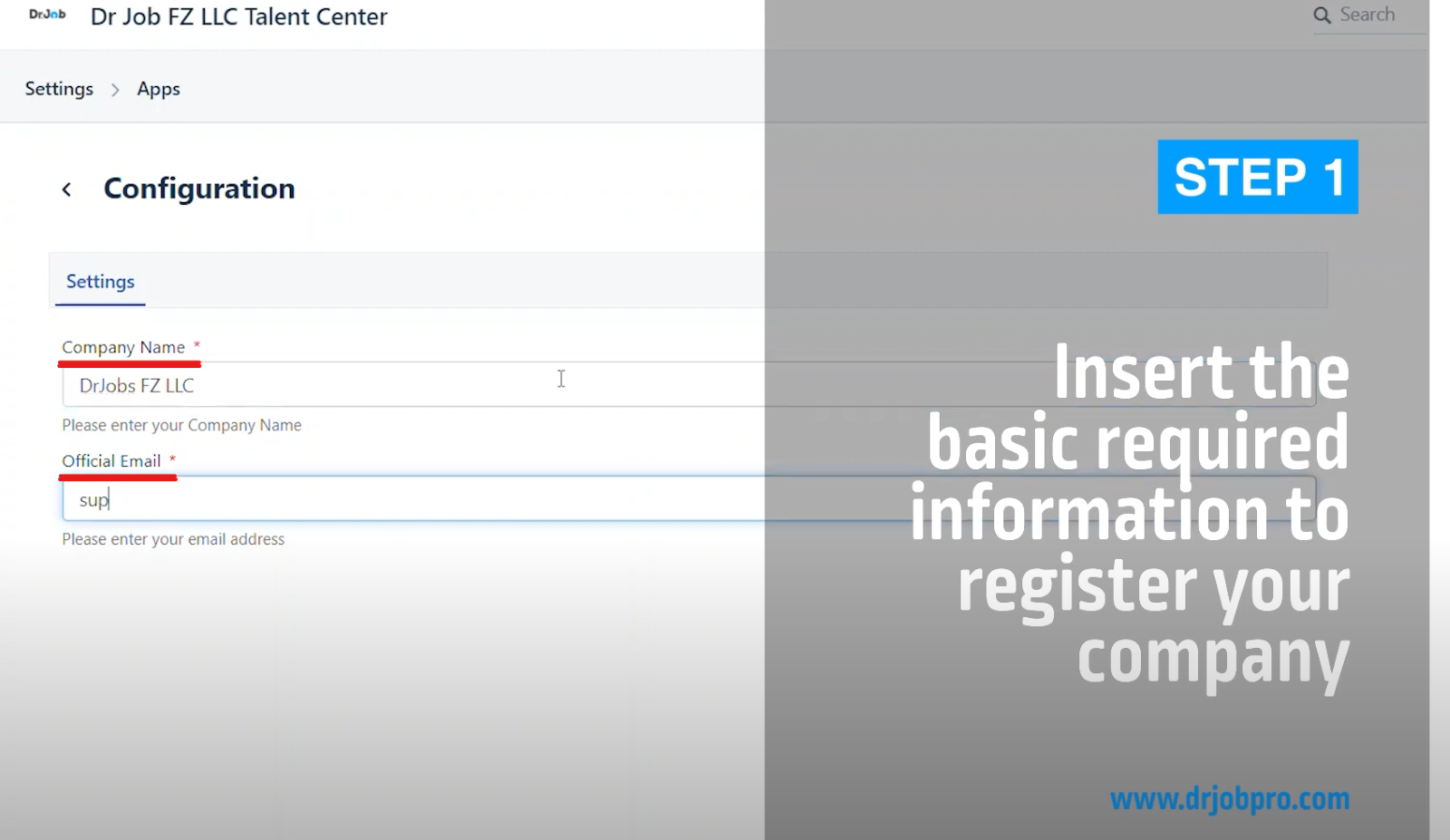 2- Fill in the job title you're hiring for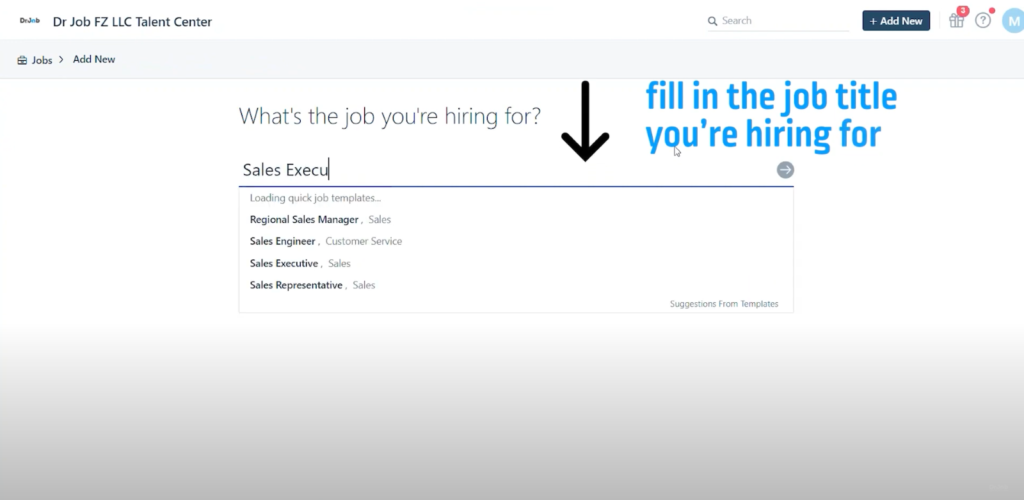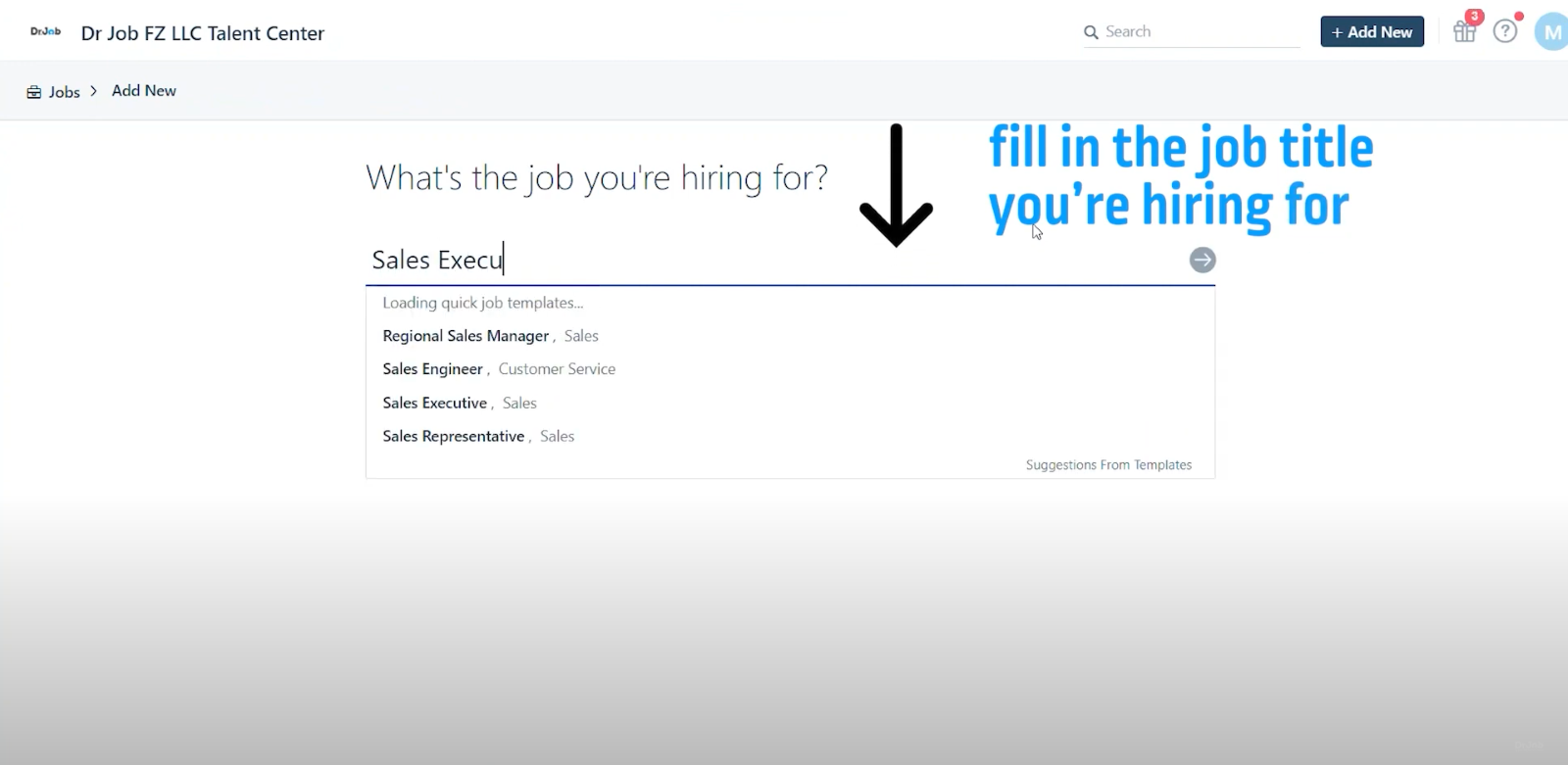 3- Access ready-made templates for job descriptions that match your job posting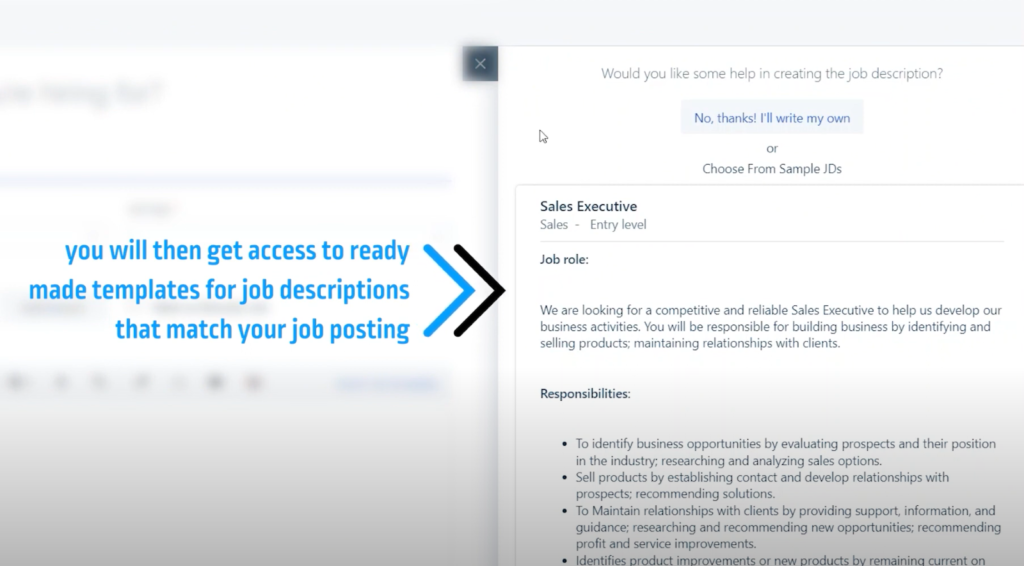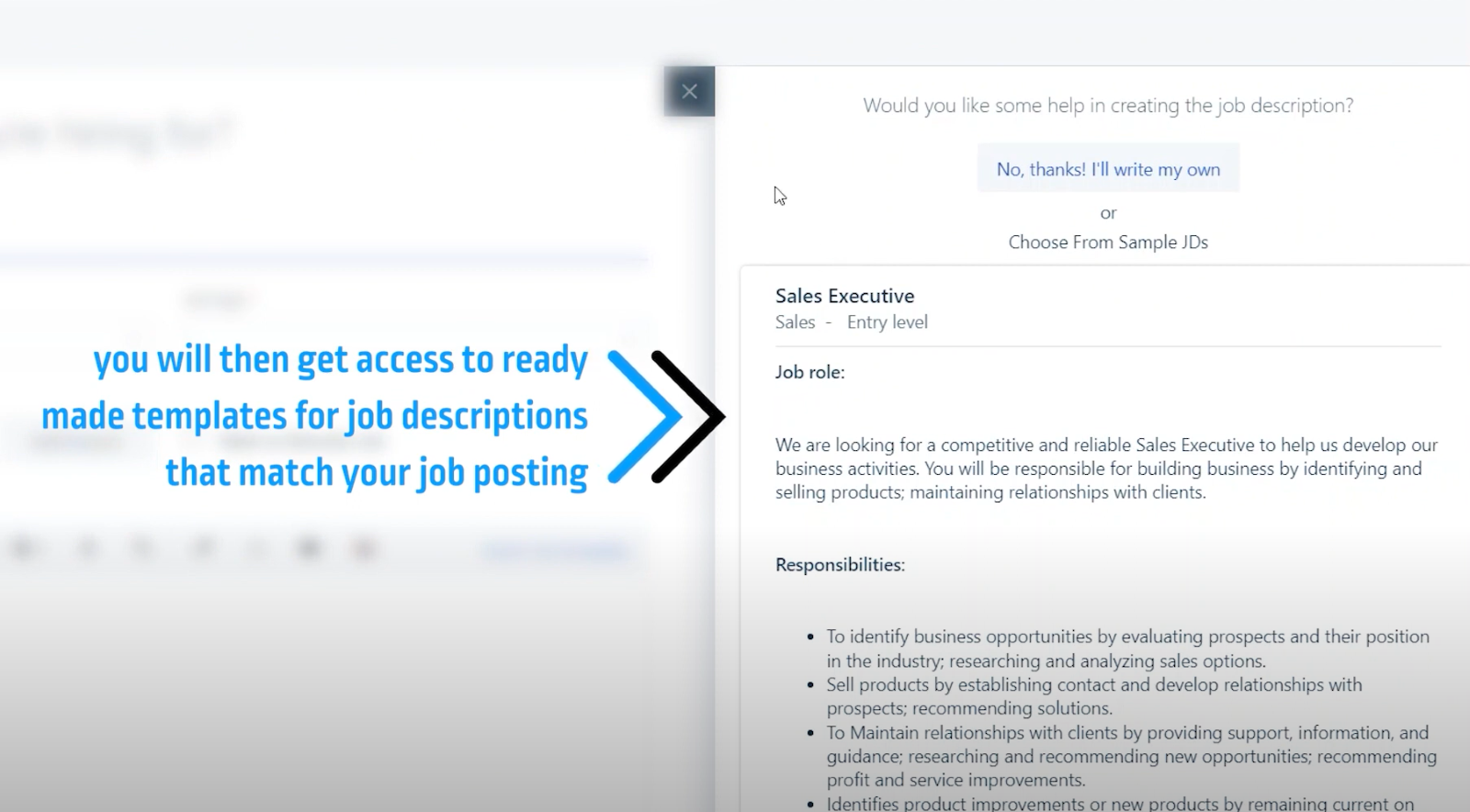 4- Proceed to fill in the rest of the job requirements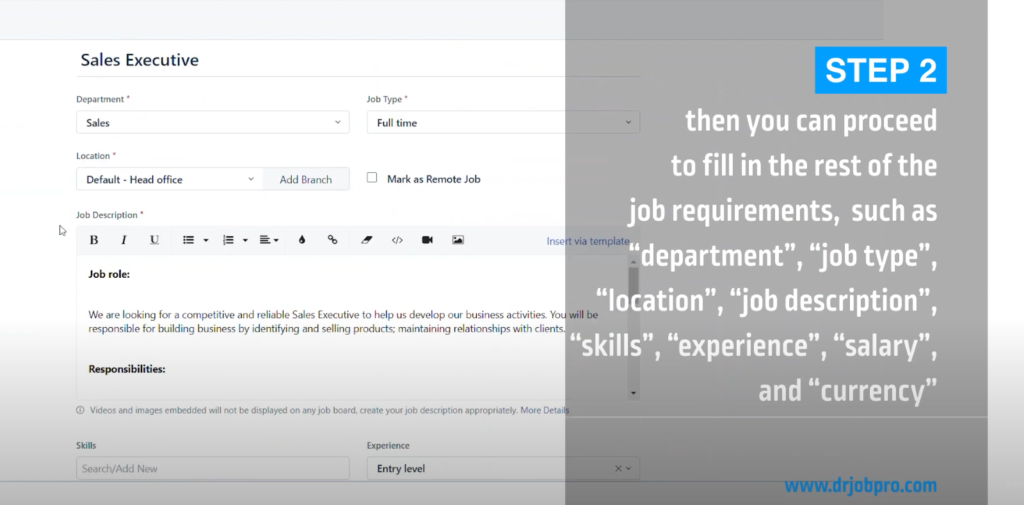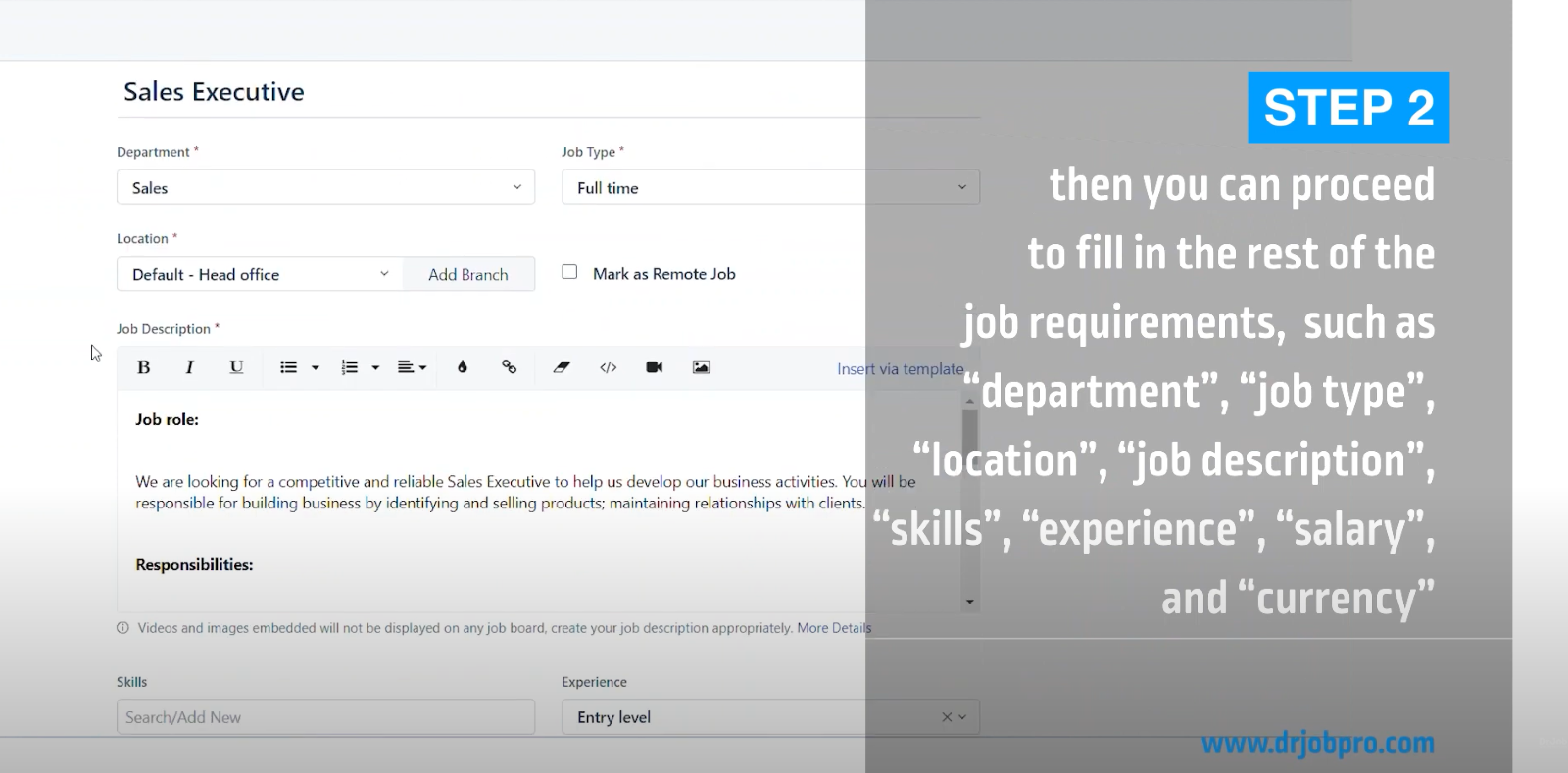 5- After finishing up, the job posting will go live on Drjobpro.com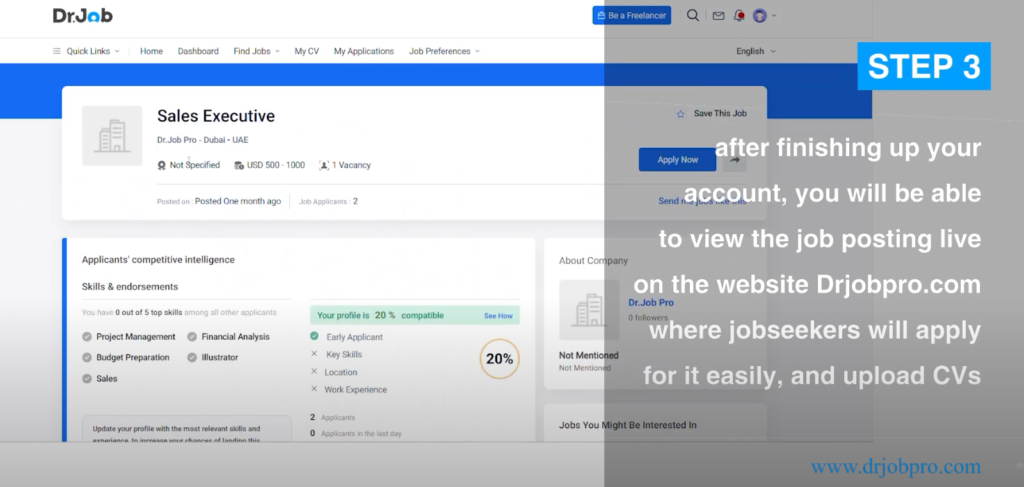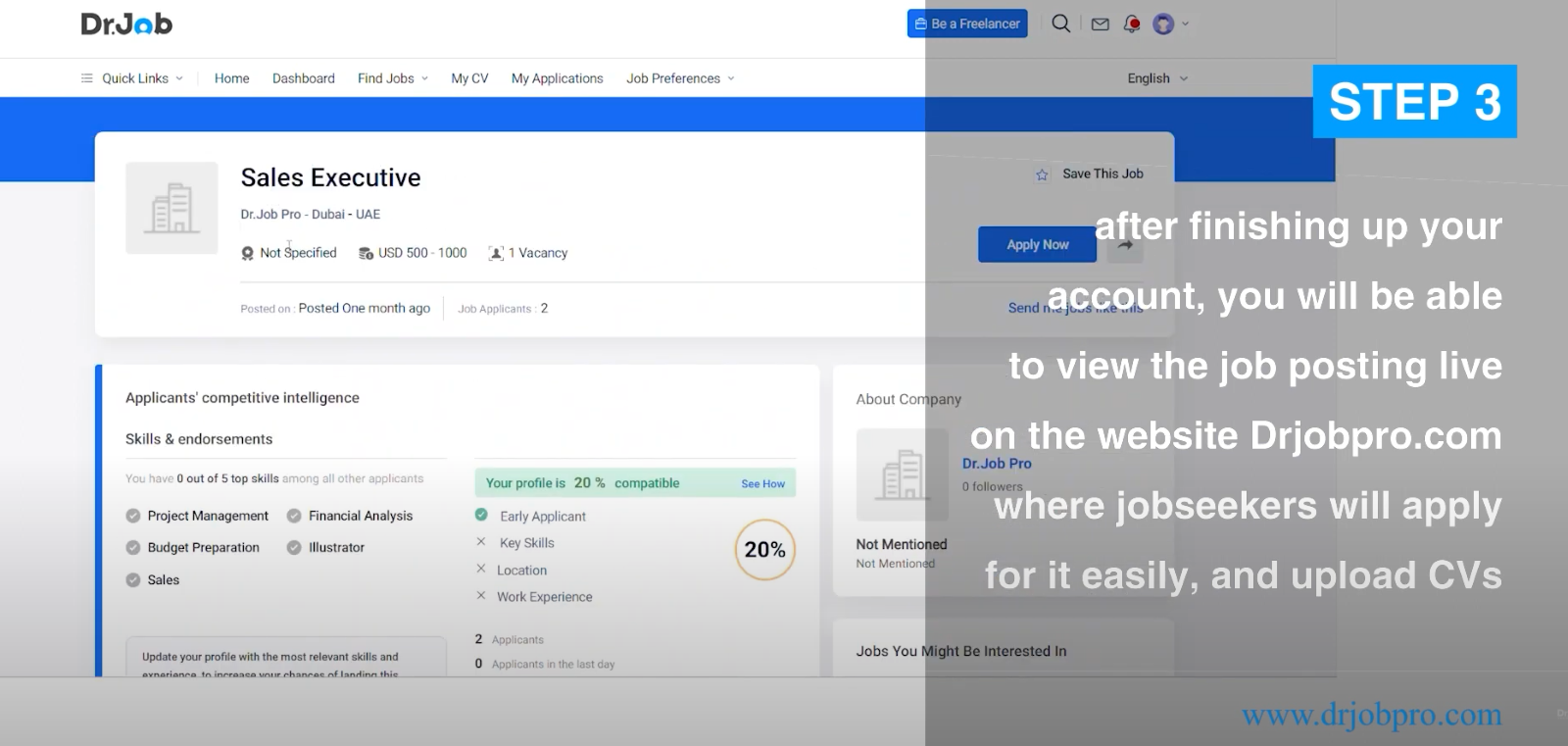 6- Start receiving applications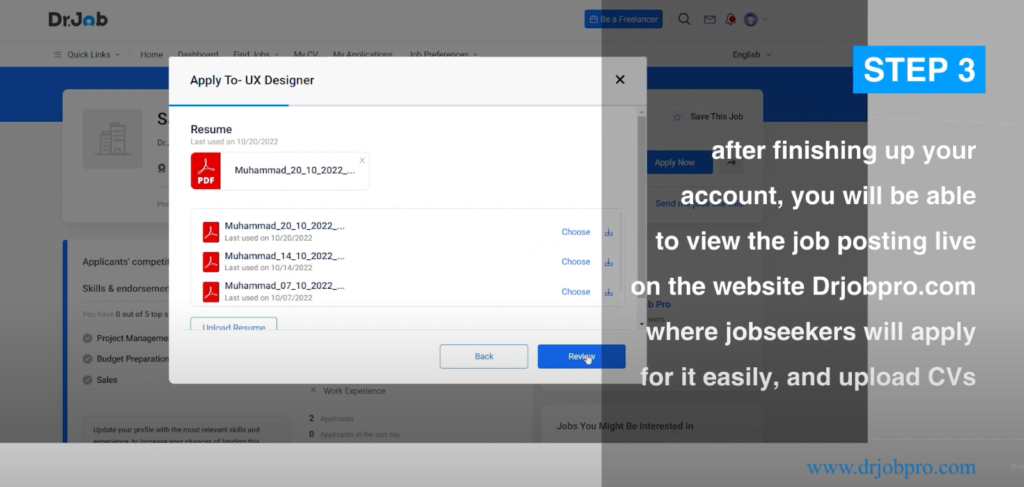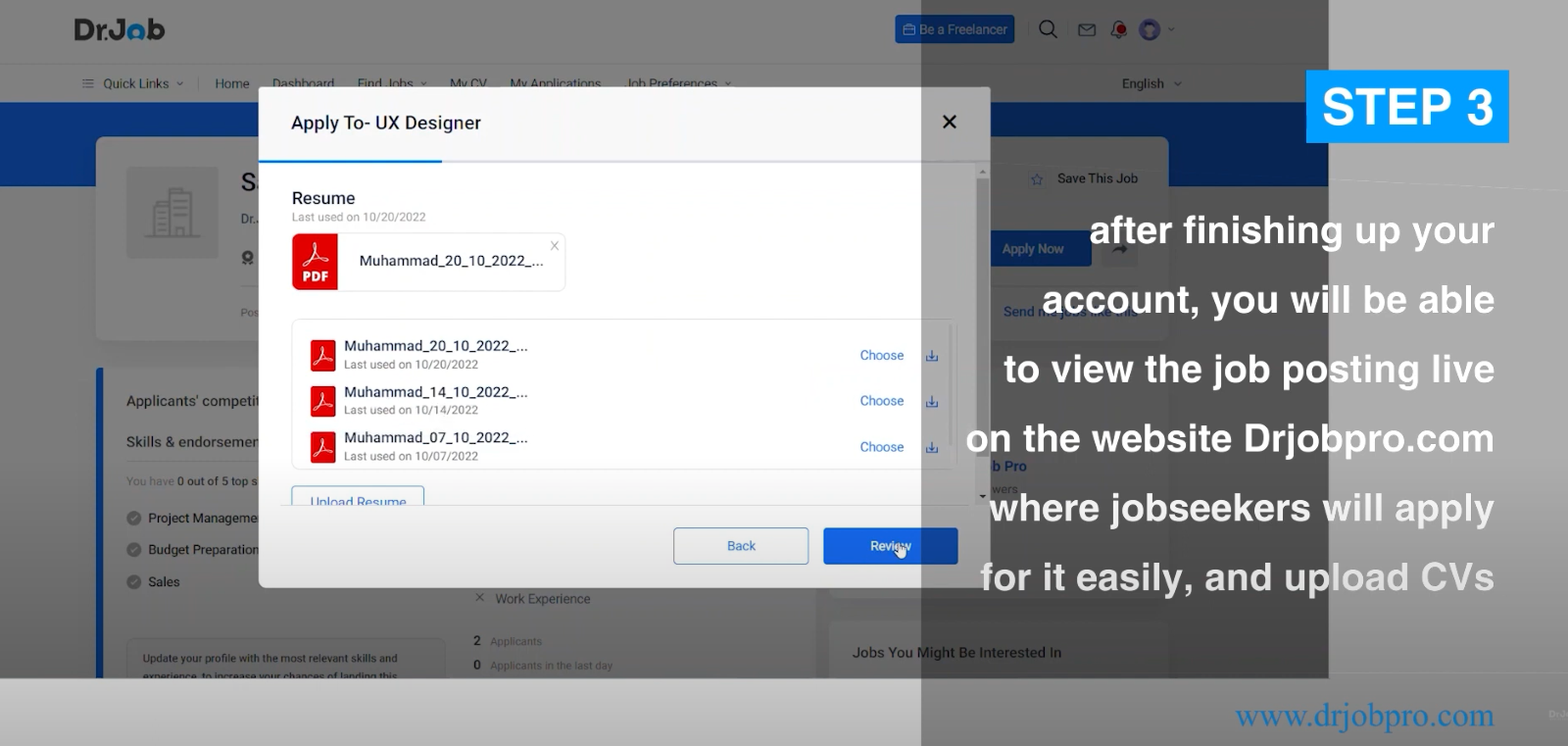 7- Download CVs, access applicants' details on your dashboard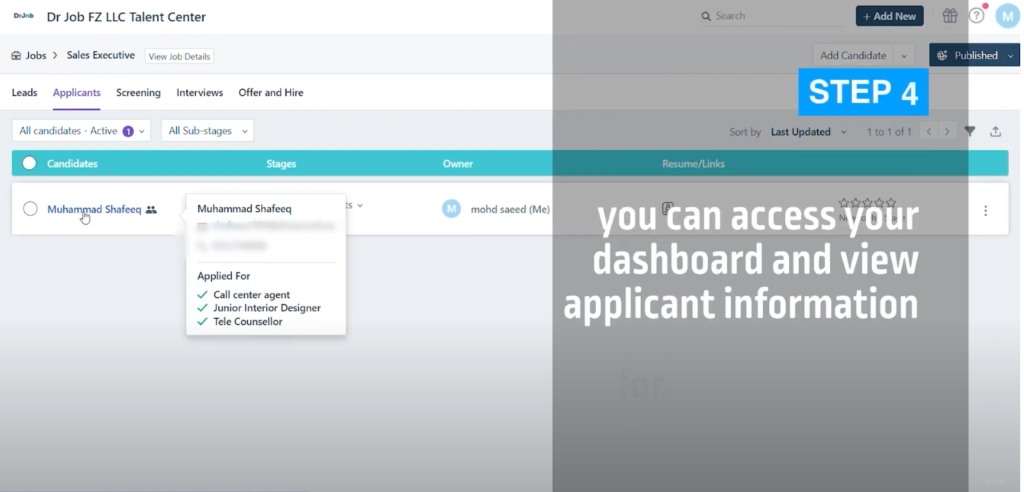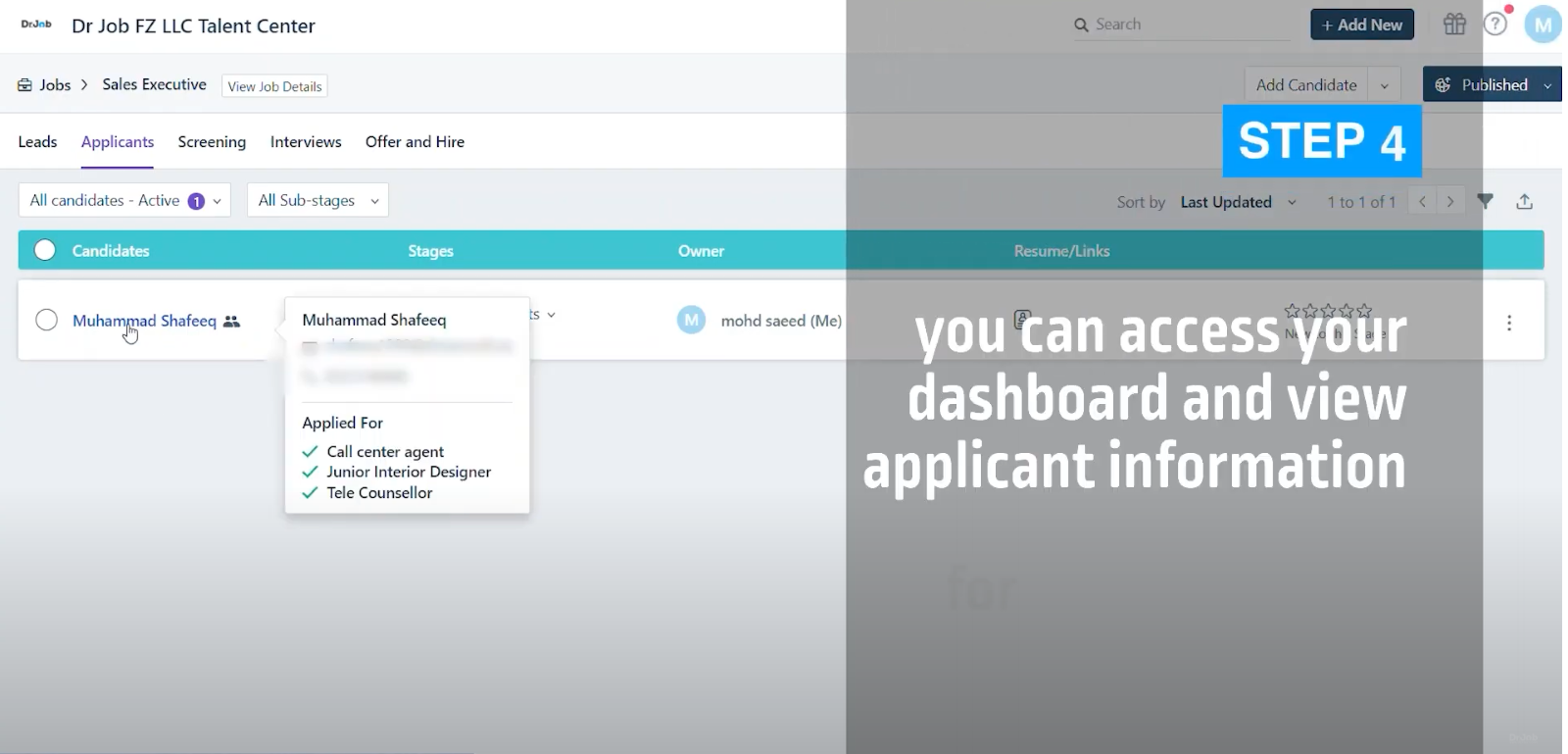 Watch the Video for More Details:
If you are a recruiter, you know how much time you spend looking for the best available talent. There is no way to avoid it. You have to find the right person that perfectly matches your job requirements and has all the skills and education needed to succeed in your company. It's a never-ending process that requires plenty of time and energy.
Dr.Job simplifies how you find, interview, and hire talent with over 100 tools designed to make your life easier. It is a platform that offers access to more than 4 million professionals each month, so you don't have to spend months on advertising to get noticed.
Dr.Job enables you to meet every position requirement and find employees that fit perfectly into your company culture.
What are the main features of this fantastic hiring solution?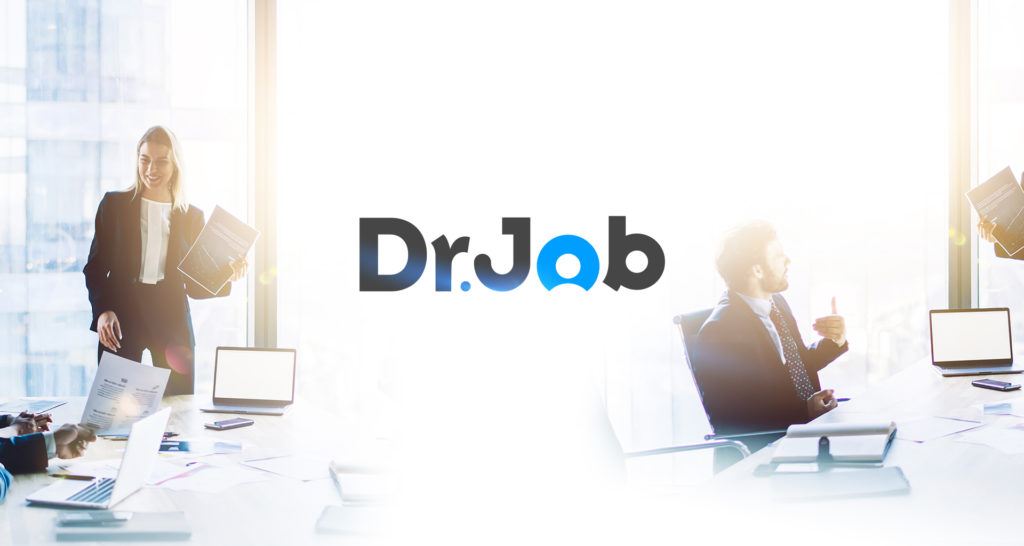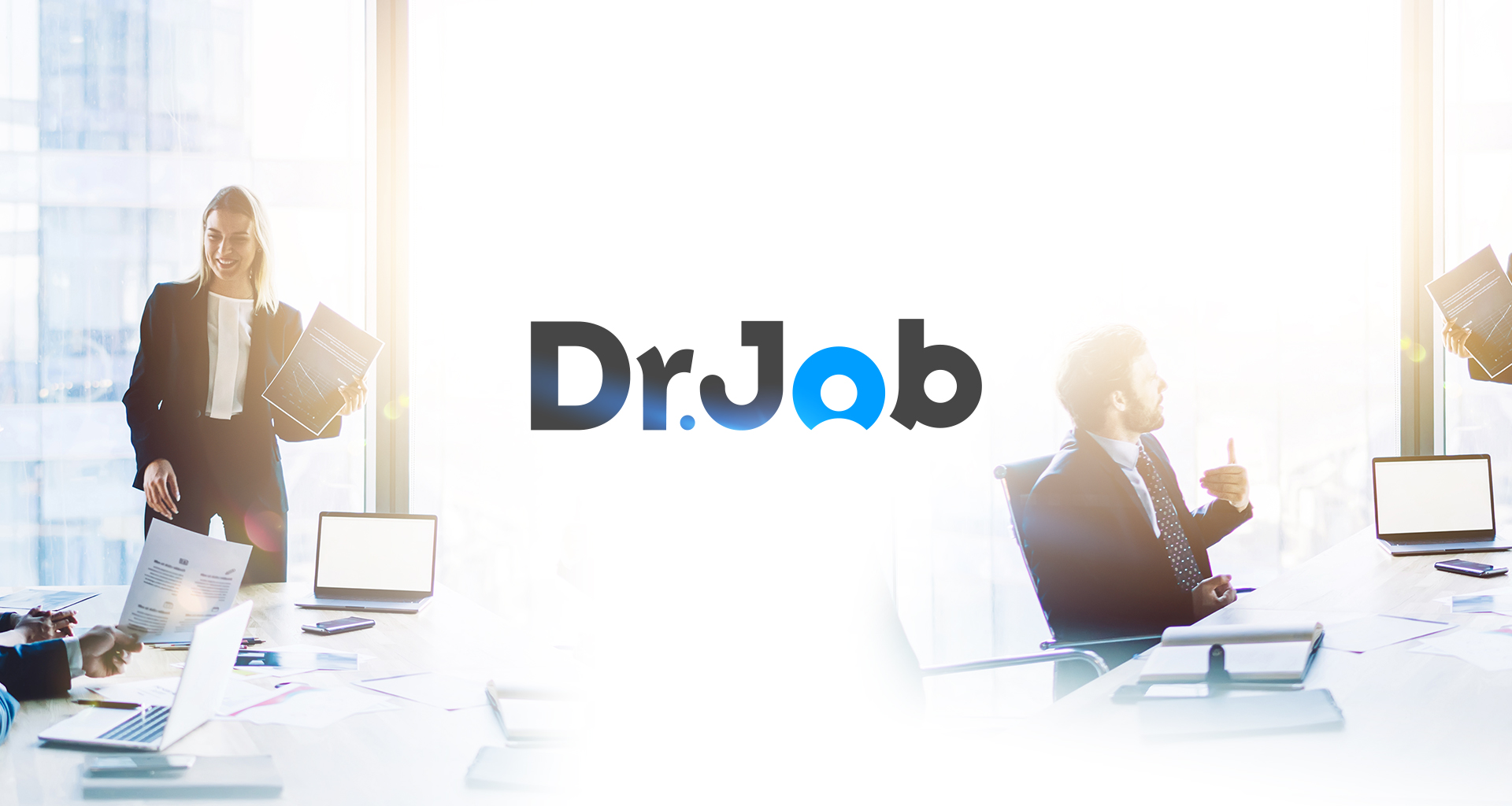 Dr.Job is an advanced hiring platform that offers 360-degree hiring solutions, enabling recruiters to hire top talent effortlessly.
From when you say, "I found the perfect candidate for the job," to "I have good news! So and so is joining our team, " Dr.Job's been there with you all along, helping make your hiring process easier and faster..
Dr.job Partners:
Dr.Job will help you find suitable candidates by comprehensively searching its extensive database of talented individuals. Once you've filtered out the ones who match your requirements, you'll be able to conduct an easy 1 on 1 text chat before scheduling an interview with them if they pass your initial screening.
Even when your new hire has already accepted your offer, Dr.Job will continue helping you throughout the onboarding process. It will assist in finding a ready-made template suitable for each process.
Dr.Job- Freshteam Integration for Better Hiring Experience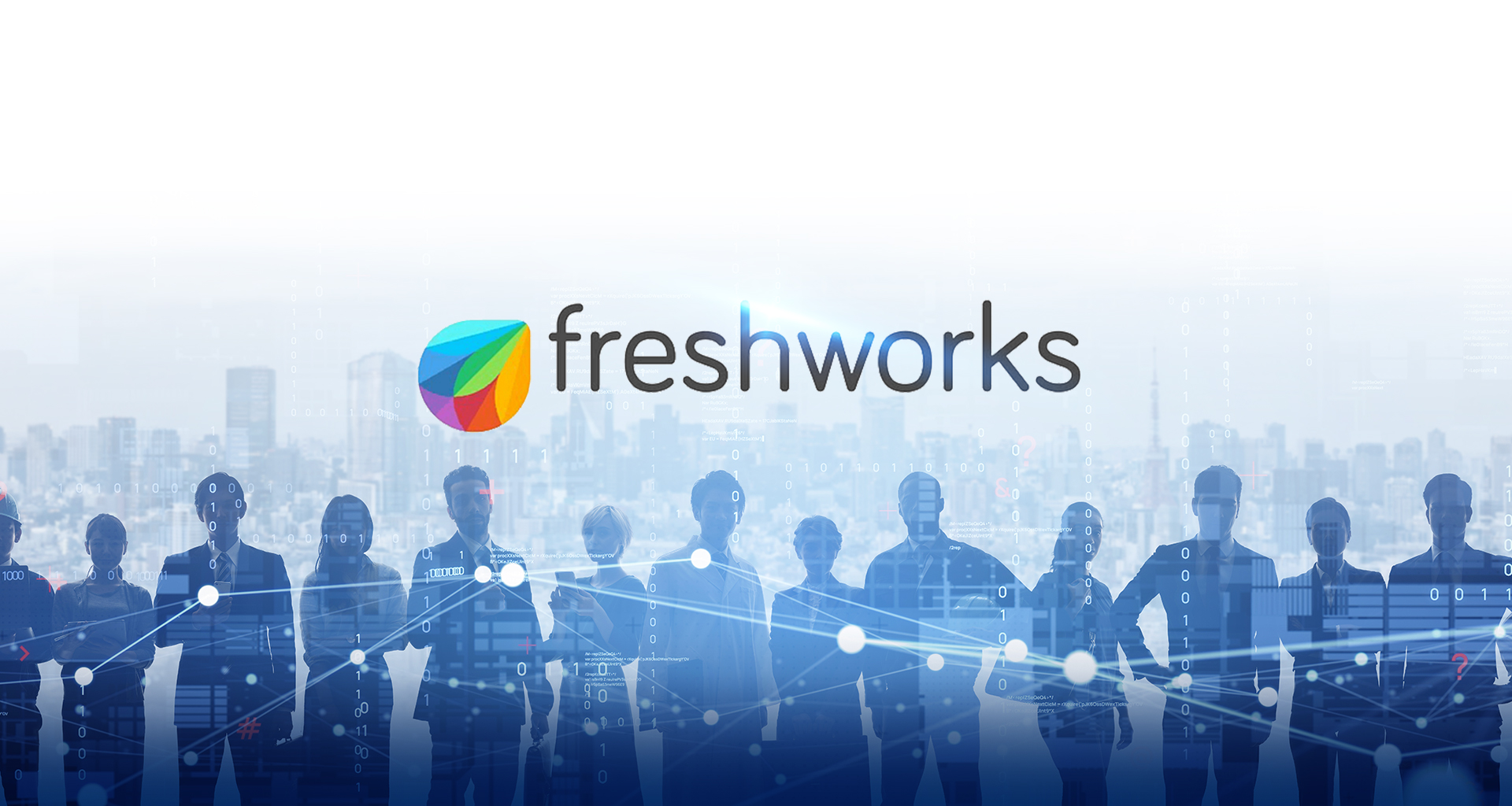 When recruiters post jobs on Freshteam, they can now choose a pre-made description template from Dr.Job to automatically style their job postings to match the job they are trying to fill.
This means that recruiters can now use Dr.Job's experience with hundreds of thousands of job descriptions and their existing database of keywords to ensure every posting is written with the correct language and content for the job.
The integration also allows recruiters to post unlimited jobs on Dr.Job, which will show up in their dashboard in real-time. At the same time, it will automatically pull in profiles from Freshteam into Dr.Job. Both companies are proud to announce this partnership since both companies are advancing together toward making hiring for your business more accessible.
The ease of use for recruiters is unparalleled—many of the most popular ATSs on the market can be cumbersome for recruiters to use, especially if they're not familiar with them. By integrating with freshteam, Dr.Job provides an easy-to-use interface that's intuitive and engaging for both recruiters and job seekers.
Recruiters can take their HR departments to the next level without hiring additional managers or specialists.