February 2022
08
So, being here means you know who Dr. Job is and are reading this article to find out more about the new freelance services it offers! Congratulations to you!
You may be a student with limited income, but your potential is unlimited. In other words, you have no money and need projects to build expertise in your field of study. Perhaps you can save some cash, but you want more projects to boost your monthly income and multiply your income sources. Or maybe you already do?
Either way, I'd like to tell you that this isn't just another guide from the internet: it's your ultimate guide to embarking on a profitable freelance business journey.
Dr. Job Helps You Build A CV Packed with Experience as It Helps You:
Get paid for work done without the hassle of finding your first job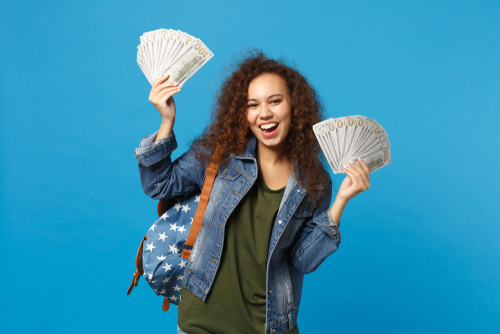 Students always need more money, and companies are always looking for talents to help them finish their projects in a specific time frame. Here, Dr. Job appears to connect the freelance student directly with the companies looking for him to complete their work, which helps him overcome the pressure stage caused by searching for his first job.
From this standpoint, we launched our freelancing platform where students can get paid for the work they accomplish without the need for previous experience, all they have to do is follow their passion and complete the tasks efficiently after registering on the site and identifying the skills they master to start working and getting paid for them.
Students can earn money by writing articles, programming, accounting, data entry, and much more.
Earn your first income from multiple sources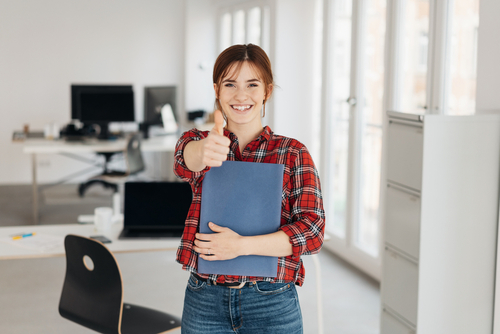 Freelancing is a great way to get started in making money online. It doesn't matter if you're a developer or a writer; freelancers have many ways to make money with part-time jobs and projects.
Some will require skills, but most are open to anyone who desires to work from home on their schedule and to clients worldwide.
Add more projects to your portfolio before graduating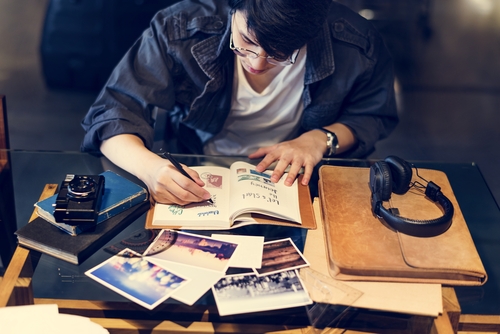 We always have more free time during university, so there is nothing to do to use that time.
Many of us spend that time watching TV series, hanging out with friends, or even sleeping.
But now, thanks to freelance websites like Dr. Job, you can browse more opportunities and projects to utilize your time and earn money.
So, whether you get money from your parents or have your own income and your main goal is to learn something new or earn extra money, Dr. Job caters to everyone.
The right choice will always help you build an exceptional portfolio that supports your resume when searching for a full-time job
Use the site to work from home, remotely, or as a full-time employee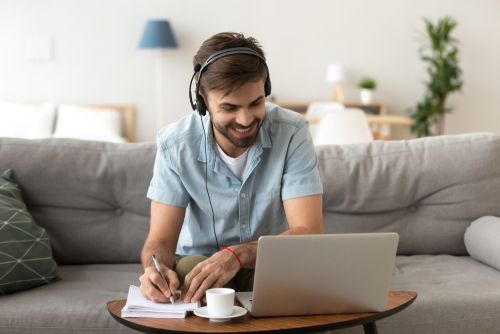 Dr. Job is a comprehensive job search platform that provides thousands of job opportunities for students to work from home, remotely, or as full-time employees. So, it is your first destination to find a job or an internship.
There are several different ways to search our job database: search by keyword, job category, country, city, or company name. You can also narrow your search using the advanced search option and specify your prerequisites, such as salary range and experience requirements.
It is easy to find your first job or project that suits your interests and needs because many employers post their jobs on the platform, giving you endless global options.
Enjoy your vacation while working on a project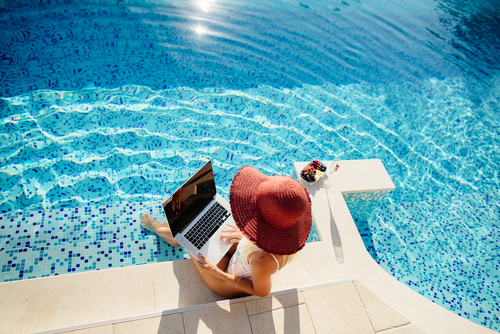 The student is always looking for ways to make money that does not affect his or her leisure activities. He wants to earn extra cash without sacrificing weekend travel with his family or going out on weekdays with his friends. Dr. Job makes it happen because it gives you more opportunities that don't require working from the office or overtime.
All you have to do is fill out your profile, start bidding on published projects, and choose the project that matches your lifestyle.
Learn from the best in the industry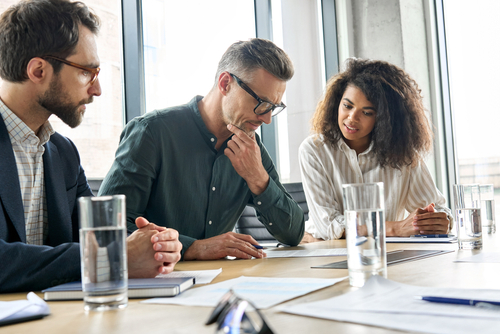 The Dr. Job platform has many leaders and experts in many sectors. By starting freelancing on the platform, the student ensures the ability to interact with experts in the industry in which he works and get their feedback on his skills and ways to sharpen them, thus becoming able to know the requirements of the field and prepare for the dream job.
This situation is a win-win for all parties; The student learns from competencies in his field, and employers hire the student at lower rates than usual.
And here I can tell you one of the lessons I have learned after years of work:
There is nothing better than having one-on-one conversations with someone who has experience in the field. This conversation is like a "massive dose" of lessons, feedback, and tips that will help you make strides of excellence in a short time as you learn from their past mistakes and avoid them on your journey.
Develop your skills and keep up with the latest trends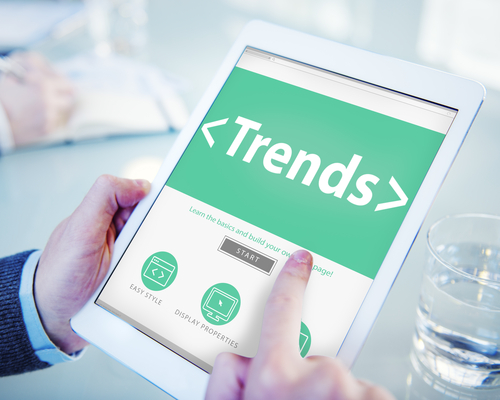 "Skills development" is the keyword for your first job or project, and to develop skills, you should commit to attending online courses and applying the information you have learned to real-world tasks.
This is what you find on the Dr. Job platform where hundreds of projects are posted daily from companies of all sizes. Register now and start polishing your skills in practice through a platform that includes the most prominent entrepreneurs in the region.
Gain global professional experience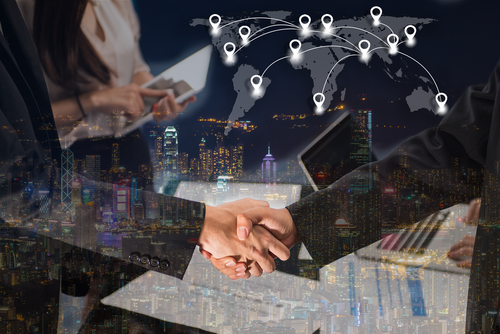 You can learn a lot about the world by working on projects with people from all over the world, especially when you are a student. It's a chance to see how the real business world works.
Real professional experience is something of value to any student, and it is not easy to gain this kind of experience as a student. Dr. Job's website allows students to gain experience in the real world of business.
Dr. Job's website allows students to offer their services to companies worldwide and vice versa. Students can find and apply for projects they love and get started right away.
In doing so, students will build their portfolios and lay a strong foundation for their future careers as they learn how to work with real clients and realize the value of communicating effectively, meeting deadlines, and delivering high-quality results.
Connect with other professionals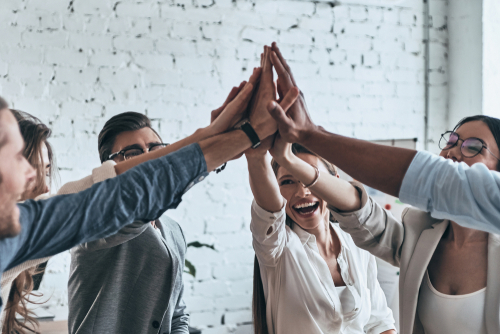 After registering on Dr. Job, creating a profile, and starting bidding on projects that the student is interested in, he will connect with other professionals and gain new experiences needed to get better jobs in the future.
By connecting with other professionals, students will also learn to communicate better. This skill is required in all workplaces, but it is imperative in freelancing.
In addition, this network of professionals also helps students find new clients. They can request referrals from previous employers or contact other professionals on the site.
Select projects that fit your schedule and current needs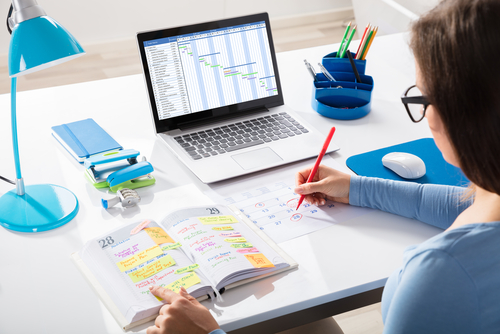 Many students are free to take on projects that fit their schedules and needs. Self-employment allows the student to create a flexible schedule to work while attending classes, in breaks, and between studies. Freelancers can also choose projects that interest them, leading to other opportunities and directions.
Some of the most popular skillsets for freelancers include web design, programming, graphic design, content writing, editing, and more. If you have any of these skills or are ready to learn them, you can start working immediately!
Boost your confidence
Freelancing is an excellent way for college students to boost their confidence since they have jobs they are committed to without having a manager watching over them all the time. It is an excellent way for inexperienced students to build up a few experiences that give them confidence when attending job interviews or applying for jobs.
Improve the skills required for your jobs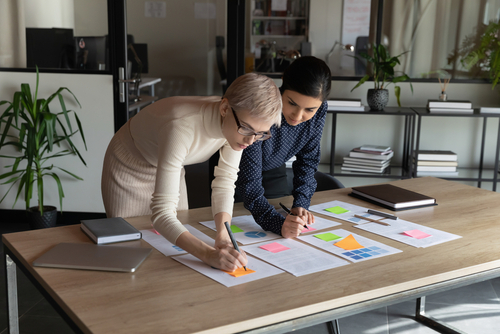 There are many skills that employers look for besides traditional skills, such as accounting, software development, marketing, etc., which are the soft skills needed for every position and include the ability to work in a team, communication, decision-making, leadership, problem-solving, and time management.
Not all students have these skills; There may be a student who has excellent communication skills but does not know how to lead others.
So, where can you learn these skills? The answer is to start self-employment or work part-time while studying. These are great opportunities to learn these skills while studying and become the perfect talent for all businesses.
Get good reviews on a secure platform
Students can get good reviews on the platform by starting freelancing as these reviews support them and prove their professionalism and expertise in their fields. How can they get such good reviews from their customers?
Start working on smaller, affordable projects.
Ask your seniors and colleagues to recommend you to clients they have worked with.
Explore more so you can deliver maximum value to your customers.
Always ask for feedback after completing each project.
Be polite to your customer and meet their requirements as much as possible.
Always keep your profile updated with skills, experience, education, etc.
Learn how to work with clients and communicate effectively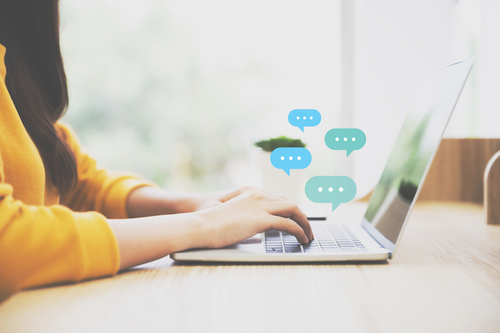 Freelancing entails getting out of your shell and dealing with many people to ensure more projects. Dr. Job helps you to shine in communication as it allows you to have real-time discussions with your clients ensuring quick collaboration and easy information exchange for a mutually profitable professional partnership.
Learn soft skills by using the latest software and tools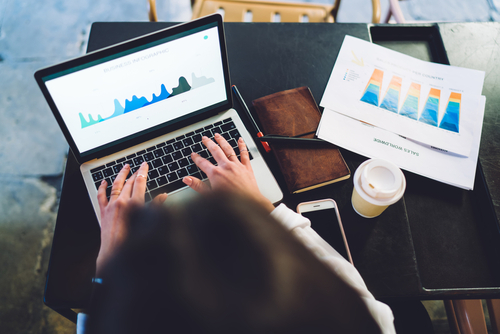 Self-employment is not just an extra thing for students; Today's students will work for a long time in an independent environment. They must be equipped with the right skills to succeed in this environment, so by freelancing on freelancing platforms; students will be able to accomplish their tasks using the latest software tools, which will help them hone their skills so that they can continue to work in this way after graduating from university.
Choose from a wide range of available tasks related to your area of ​​interest and skills
The best way to learn is to apply the skills we know. This is what gives freelance platforms their relevance today as they provide space for all professionals to easily practice their interests, especially those not related to the field of study.
For example, many students like to study technology engineering because it involves dealing with the latest inventions in the labor market. This field may be far from their field of study, but on a platform like Dr. Job, they can connect with professionals with experience in the same field to connect with them and start from the correct starting point.
Add more feedback to your CV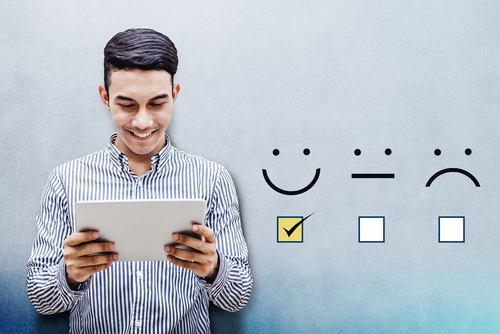 One of the main advantages of freelance work is allowing clients' feedback to be added to your resume even if you don't have a job yet.
You can achieve this by delivering outstanding quality projects to get clients to leave positive feedback about your work.
Finally,
Taking the initiative and registering with Dr. Job to start your freelance journey before graduation means having a CV full of the experience needed to land your dream job.
It is a great way to get real-world work experience in your favorite field and earn big money for your skills as you convince employers of your skills.
What are you waiting for?