August 2021
10
Speaking at his farewell press conference, a tearful Lionel Messi said: "I'm here to say Goodbye.'' This "Goodbye" shocked the world as it signified the end of this footballing legend after 20 years playing for Barcelona.
How Messi succeeded in his career? How he achieved all his accomplishments over those two decades? How he becomes a role model for all the world youth?
If you want to discover how to make your successes overshadow all your failures?
Here is how to be "La Pulga," "GOAT," Or Messi At Work?
Do This To Be "Messi" At Work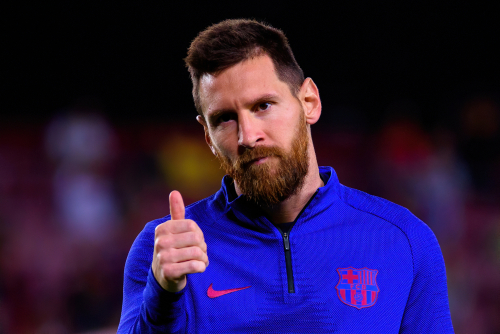 Pursue Your Dreams
To be "Messi" at work, you've to follow "La Pulga" and pursue your dreams. Messi's loss serves as a springboard for his incredible recovery. If you believe you'll never reach your goals, remember why you began and battle until you succeed. Messi did precisely that: he fought for his dream till the end.
"You have to fight to reach your dream. You have to sacrifice and work hard for it" – Lionel Messi
Utilize Your Mental Ability Rather Than Physical Ability
Who is taller, Messi or Ronaldo? And Who is smarter? You've to answer.
Lio has set an example for people worldwide by demonstrating that physical condition isn't as critical as intelligence. So, if you ever believe you're short, don't have a fit body, or lack a charismatic appearance, have a look at Messi. I see no reason why you shouldn't be able to realize yours if he can.
"I have many years to get better and better, and that has to be my ambition. The day you think there are no improvements to be made is a sad one for any player".  -Lionel Messi
Work Hard and Never Give Up
There is no short Route to success; you must work hard and make several sacrifices. Messi had always wanted to play professional football, but he realized he'd have to make many sacrifices to do so.
Messi abandons his life, his friends, and his surroundings. By leaving Argentina and forsaking his family to pursue a new life, Messi made many sacrifices. But all he did was for the sake of football and achieving his goals. So, you will have to make numerous sacrifices in your life to reach your goal.
"It took me 17 years and 114 days to become an overnight success" – Lionel Messi
Be Loyal
Messi has been a Barcelona player for the past 20 years. On October 16, 2004, Messi made his Barcelona career. Messi is the epitome of loyalty since other teams enticed him by offering him more income than Barcelona, but Messi turned them all down. Messi does not play football for the money; he simply wants to have fun. He gave a real lesson in being loyal to your employer.
"I have fun like a child in the street. When the day comes when I'm not enjoying it, I will leave football." – Lionel Messi.
Seize Opportunities
You will have the opportunities to excel if you are smart, but you must take advantage of every opportunity. Learn from Messi how you must seize the opportunity when it presents itself.
"What I do is play soccer, which is what I like" – Lionel Messi
Believe in Luck
Although diagnosed with a growth hormone deficiency, Messi was lucky when he signed to Barcelona, so always believe in your inner power and never think that there's anything impossible.
"You can overcome anything, if and only if you love something enough."- Lionel Messi
Avoid Negative People
Messi never thinks about his deficiency; all he thought about was his "Passion for Football." So, it's never focusing on your weaknesses or listening to negative people; think only about utilizing the resources you have right now.
Always keep in your mind that God determines your future, not others.
"A lion doesn't concern himself with the opinions of the sheep."- Lionel Messi
Don't Do This To Be "Messi" At Work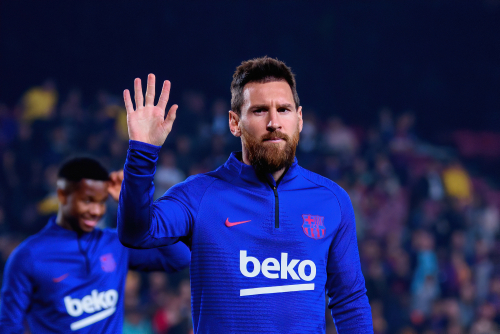 Don't Be Shy of Who You Are
Messi's father was a factory worker and was a part-time cleaner, implying that Messi's upbringing was not ideal. But he shows the rest of the planet that you don't need a privileged background to succeed. As someone from a humble background, playing for Camp Nou after playing football in the streets is significant.
"Money is not a motivating factor…My motivation comes from playing the game I love. If I weren't paid to be a professional footballer, I would willingly play for nothing."
Don't Cheat
Messi had never acted to get a penalty, and he has never cheated in football like many players. He is the kind of truthful person who never acts or cheat. On the field, he has never despised anyone. Messi's conduct is admirable. sHe is a humble man who is professional and hates losing. Messi teaches us that you don't have to cheat to attain your goals.
"There are more important things in life than winning or losing a game."  -Lionel Messi
Don't Find Excuses
Few people know that Messi was diagnosed with a growth hormone deficit when he was 11 years old. River Plate, a local powerhouse, expressed interest in his improvement but refused to pay for his treatment, which costs $900 a month.
Messi's talent was discovered by Carles Rexach, the sporting director of FC Barcelona, who had relations in Lleida, western Catalonia, and Messi and his father were able to organize a trial with the squad. And then they signed Messi to a contract; then he started to record international history.
No reason can stop you from pursuing your dreams and accomplishing your achievements.
"Whether it's a friendly match, or for points, or a final, or any game - I play the same. I'm always trying to be my best, first for my team, for myself, for the fans, and to try and win.''- Lionel Messi
Finally,
You have to learn from successful people how to become as successful, but "be yourself" do not imitate anyone... Be unique!
Read Also: