November 2021
05
The good news first, there are many ways for students to make money from the comfort of their homes while studying.
In a world of the Internet where everything becomes accessible to everyone, people are struggling to find more income sources to cover their expenses, especially students.
There would be no surprise if I told you that students nowadays are more eager to find jobs. A student may need money to cover his expenses, another needs money to buy the latest iPhone, and another may need money to save for his job abroad after graduation.
So, whatever your goals are behind getting a job while being a student, we will put you on the right track.
Online Jobs for Students – A Magnificent Start To A Bright Career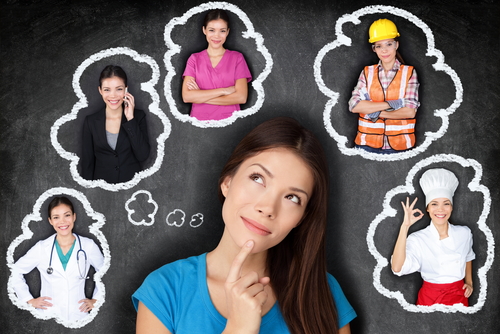 In today's job market, your CV is not only your passport to get the job. Recruiters are highly interested in finding a professional with a solid digital presence, a strong portfolio, and vast experience in his field.
So, being nose ahead will guarantee a great professional life for you.
The online student jobs, although being part-time jobs, boost your value as a candidate. These kinds of jobs will help you gain on-hand experience, build a portfolio, and expand your network. These are the keywords for getting a job quickly in today's job market, where you have to know how to stand out among others.
What Are Popular Online Jobs For Students?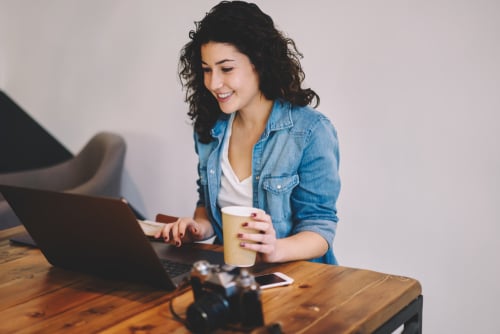 An influencer, a blogger, and a YouTuber will be among the most student answers for this question, as these are the "trendy" jobs everyone dreams of having.
Yet, there are endless careers where they can start professionally and build a brand to turn it into a full-time job or even a business.
Check our list & start making money soon
Translation Jobs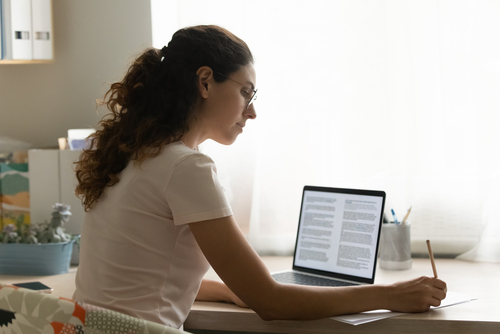 Being familiar with another language is a must for any job today. So, if you're fluent in two languages, for example, you can start a translation career as this is one of the most in-demand jobs. You will translate audio files, documents, and videos.
So, many businesses in different sectors will need your services, and all you need is to provide a high-quality translation for any piece of content.
You can look for translation jobs on LinkedIn, Job platforms, Facebook groups, and even you can select some companies and offer your services- who knows? They may be looking for someone with your experience.
So, if you are looking for a part-time job as a student, consider this. It can be a great way to make some money while in college.
Online Tutoring Jobs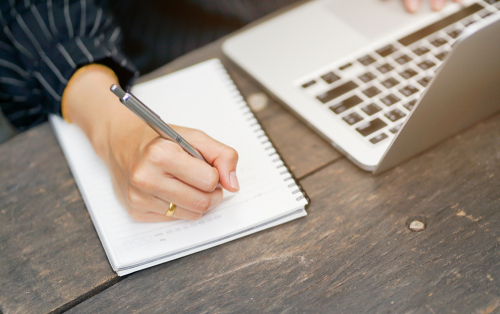 If you have knowledge or experience in any field, whether it's a language (English), a skill (cooking), or a hobby (traveling), you can spread your knowledge and ask people to pay for it.
This is an excellent student job where you can start a career, prove your competency, and build a great community of followers.
All you need is a high-speed internet network and a high-tech laptop to record videos or go live.
You can start by finding communities of your interest on any platform, join, post valuable content, and engage on others' posts; this way will help you test the waters before launching your own tutoring services.
There are also some valuable websites to kickstart a fruitful tutoring career, like: Tutor.com, TutorHome, and HomeWork.
Spread your knowledge, make more money!
Online Content Writing Jobs
Do you have writing and storytelling skills? Why don't you invest in them?
Companies, nowadays, are competing to build a solid digital presence and spread their brands online. So, it's an excellent chance for any student who wants to start a side job that can easily be a full-time job.
You'll be able to select among several areas: article writing, website writing, copywriting, social media marketing, and more.
To find these jobs, you can search online, or my "secret" place is to notice the billboards in the streets and find Startups who may need your services. These businesses are an excellent environment for beginners because you both have the same goal of "expanding."
If this is your first job, and you don't have a portfolio, there may be a test to check your writing and creative skills.
Be courageous and jump into the pool to learn content writing from scratch. One day you'll be a "writing ninja."
Online Selling Jobs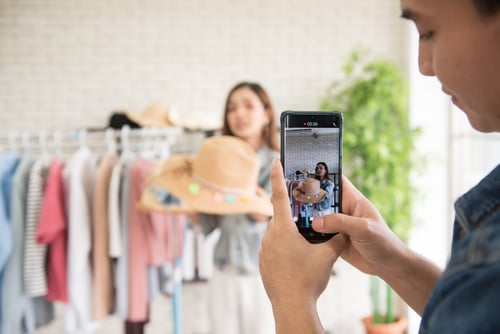 If you've selling skills, starting online will be a great start. Give yourself ample time to decide on the market needs, how you'll promote, and where your customers will be.
You can sell your handmade crafts, clothes, customized gifts, etc. Don't follow the herd; if all online groups sell clothes, you can sell accessories; if they sell personalized gifts, you can offer delivery services for these gifts.
Thinking out of the box will be your key to invading more markets and gaining more customers.
This will need more effort, but It's advantageous.
Blogging Jobs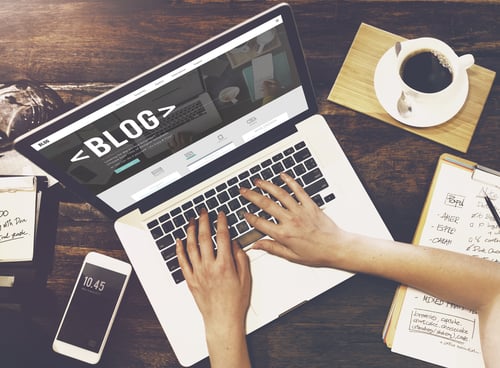 Although we hear the word "blogger" many times a day, only a few are real bloggers.
So, it's your chance to maintain a robust digital presence while blogging about your favorite anything (food, traveling, sports, shopping).
It's a "freelance" job where you decide your schedule, work from any place, and select your followers.
When you become "popular," your blog will gain higher traffic which in its turn will be "profits."
All you need is to nail the art of blogging, be honest, and engage with your target audience to understand the information they need to know.
This is a perfect side job for students as they'll have sponsors, which means more money to make.
But, before creating your blog, think about a firm domain name, an attractive interface, a user-friendly platform.
Your blog may open many unexpected doors one day.
Proofreading Jobs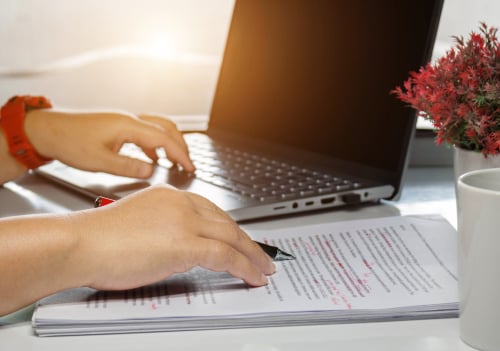 Do your eyes catch up with the grammatical and spelling mistakes from the first look? If yes, then being a proofreader will be your ideal online job as a student.
It's a highly-paid and high-in-demand job as companies pay special attention to posting high-quality grammar errors-free online content.
Surveys Jobs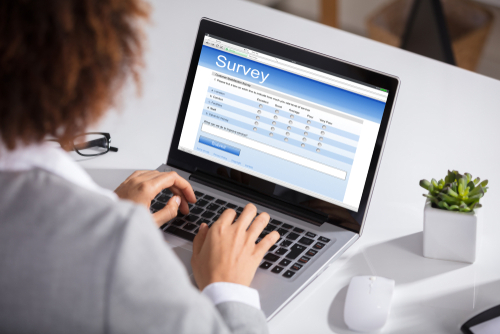 Surveys are always a good option for students looking for jobs as they need a few hours/day to have the best of two worlds by working less time and gaining more money while having no skills or certificates.
Suppose you want to start a career in responding to surveys. In that case, you have to find reliable survey websites, choose surveys available at your location, register, fill out the survey, and receive your money.
Questions Students Always Ask While Looking For Online Jobs: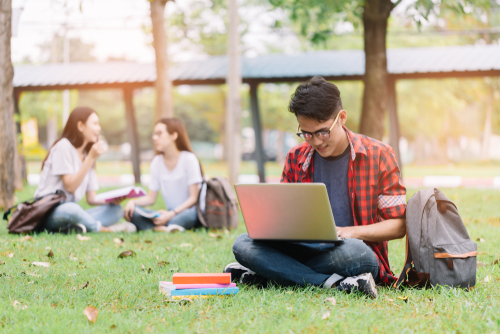 Where Can I Find Online Jobs for Students?
The Internet makes it easy for everyone to find whatever he is looking for. The point is finding the ideal platform to get what you want, so try searching for jobs on all social media platforms, trusted job platforms, and industry-based communities to be able to decide where to look.
How to Define If These Online Jobs for Students Are Fake or No?
Check out these ultimate guides:
How Much Can I Earn From Online Student Jobs?
The amount of money you can make is determined by a variety of things. Not every job pays the same amount of money. It's also important to consider how many hours you'll be working. You should also be aware that prior work experience is invaluable. If you have previously worked in a similar position, you may be eligible for a more significant pay rate.
Finally,
Responsibilities in college can be highly demanding. However, this does not rule out the possibility of multitasking. You can do other tasks if you can precisely plan your day.
As a result, picking some of the top online jobs for students can be beneficial. They're a terrific method to supplement your income while you're pursuing your chosen job line.
Strive and be confident. You never know how these jobs will help you in the future.