March 2022
04
Basically, Women's History Month is a celebration of women's role in both the past and the present.
As a matter of fact, in the US, UK, and Australia, the month occurs in March, but in Canada, the month appears in October.
However, since International Women's Day falls on March 8th, all businesses have the opportunity to host female-focused events throughout the month.
An Overview of Women's History Month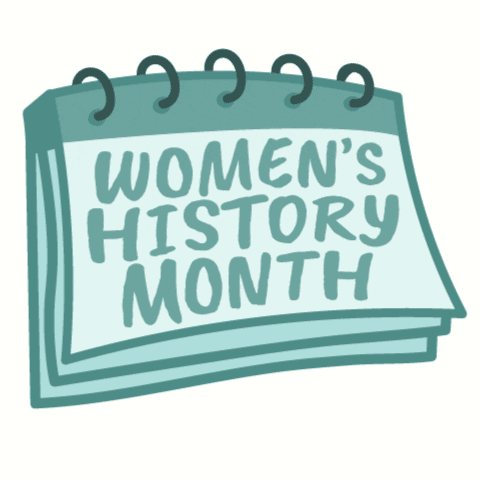 Certainly, women have achieved significant progress in the recent century due to their efforts. Understanding our current state of affairs requires remembering the women who laid the groundwork.
Even though
it is impossible to capture the significance of Women's History Month in a single post, we've selected a few highlights.
Read also, 15 Small Business Ideas for Women Entrepreneurs in 2022
The first Women's Day was celebrated in New York City in 1909
Observance of the International Women's Day is in 1911; the United Nations officially accepted it in 1975, and President Jimmy Carter inaugurated the first National Women's History Week in 1980.
1987: Congress officially establishes the inaugural Women's History Month by passing legislation.
In reality, these past two decades have seen several significant advances in women's lives. During March, you and your coworkers can get together to commemorate the exceptional women you interact with every day.
These seven ideas can help you honor the ladies in your workplace this month in a fun and creative way.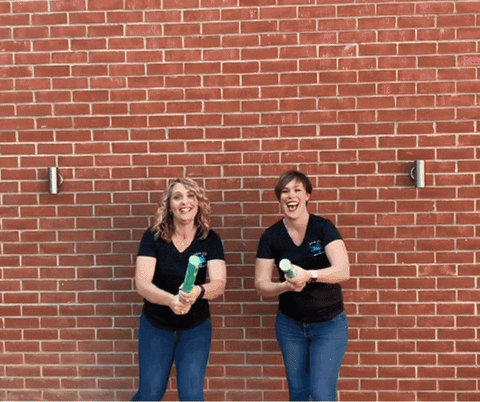 1- Social media is a great place to recognize and celebrate women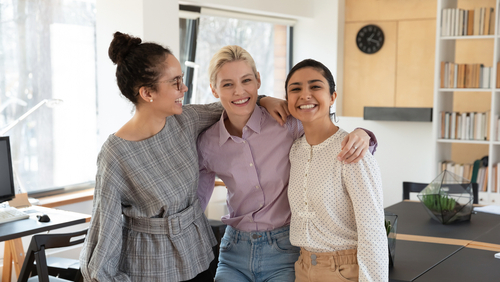 Indeed, you can celebrate women by posting about them on social media for March! Set up a corporate social media campaign to celebrate female trailblazers in your field and company.
Here are a few ideas:
Obviously, using inspirational words from women in your workplace and history, you can create shareable images.
Furthermore, get to know the ladies in your company and how they contribute to your firm's success by creating a get-to-know-you post!
Your audience will appreciate your efforts to promote content written or produced by women.
Use Women's History Month to connect with female colleagues!
Generally, to broaden your horizons, and improve your networking abilities, making these relationships beneficial. Do the daily Twitter and LinkedIn challenge of following five different females.
2- Care Packages are a great way to show how much you care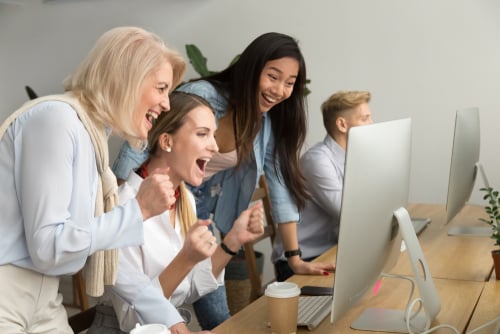 Basically, for Women's History Month at the office, one of the most significant ideas is putting together care packages that include items from women-owned businesses.
Moreover, this gesture directly benefits female entrepreneurs while also benefiting the individuals that work for them as well.
Furthermore, It is possible to fill the packages with snacks, gourmet foods and sauces, cocktail kits, craft kits or coloring pages (both adult and child-oriented), candles, mugs, water bottles, stationery, and wall art. Customize the material to match the interests of your employees.
Finally, include information about each company and direct employees to the companies' websites.
3- Inviting Guest Speakers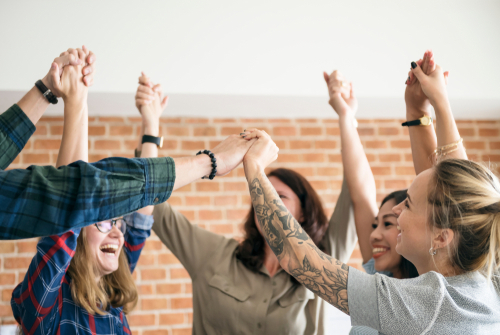 The most effective method to honor Women's History Month is to provide women with a voice.
Inviting female executives from your field to speak at your organization is a tremendous opportunity.
Women's History Month is a fantastic opportunity for you to learn from some of the best in your business, whether you invite a single speaker to speak to you about the month or organize a panel of women in your industry.
It is an excellent approach to commemorate Women's History Month by providing a forum for women to share their perspectives on their professional lives and experiences.
Are you looking for a female speaker to invite to your next event but having difficulties locating one?
Getting in touch with ladies who are prepared to discuss a particular subject is now much more straightforward than it has ever been.
It's also possible to hold a TedTalk viewing party in your office, where you may see some of the best TedTalks presented by female speakers regarding women.
Eventually, female empowerment and variety can only be fostered by providing them with a stage to express themselves.
4- Giving Awards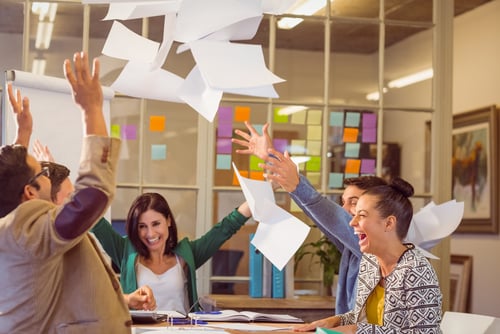 Awards are a direct manner of recognizing and honoring the contributions of women in the workplace.
For example, you may organize a unique awards ceremony.
Create categories for these awards to run them.
For example, "female leader of the year," and "women assisting other women are all terms used to describe female leaders. Additionally, awards might be given out based on the company's beliefs, with women who represent these characteristics being recognized.
To select the honorees, distribute the categories to the personnel and solicit nominations.
Finally, recognize the victors by presenting them with plaques, certificates, trophies, rewards, and copies of their coworkers' words of admiration, among other things.
Make sure you announce the winners to the entire organization in a note, email, or on the company website so that everyone is aware of their accomplishments.
5- Introduce policies that encourage a family-friendly work-life balance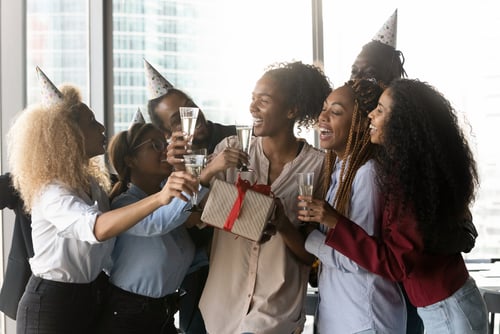 It is critical to consider the impact of moms' jobs on their children's familial connections.
When a youngster has a doctor's visit or is out of school, women are essential in coordinating activities. As a result, for moms (mainly working mothers), striking a balance between work and family responsibilities is critical.
As a result,
Regulations that encourage women to have a healthy work-life balance are vital. For example, compassionate maternity leave and a flexible work schedule, such as a home office work schedule, may be included in the rules.
Consequently, if you intend to implement any such policies, the month of March is an excellent time to do it. Take a chance!
6- Organize a book club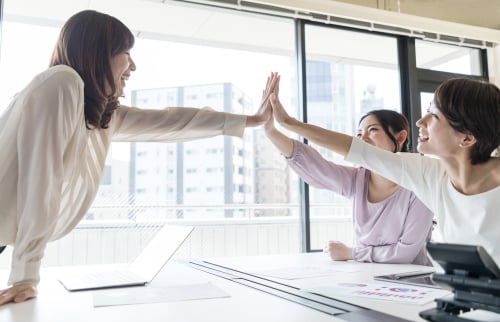 Book Clubs are excellent educational options for observing Women's History Month at the workplace. Employees who read can better grasp the opinions and experiences of women.
Additionally, books can also be used to glorify women while also providing support and advice to female workers. The fiction can be highlighted, or the nonfiction can be highlighted, such as self-help books or biographies of great women.
It's also possible to compile a collection of shorter pieces and organize a series of mini-events throughout the month. You might even consider inviting female authors to deliver a reading or schedule a Q&A session for your audience.
Choose a work to discuss, and then choose a day for the group to gather and discuss that work.
Also, make sure to give participants a minimum of one month to complete the reading assignments. Giving away copies of the book, reimbursing the cost of the work, or providing lunch during the event are all lovely extras.
7- Thank You Notes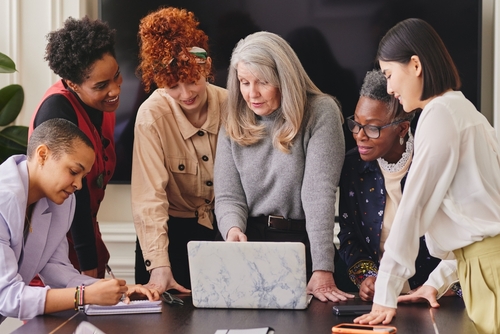 In general, creating Thank You Notes is one of the most influential Women's History Month activities for the office environment.
Given that, make sure you announce the winners to the entire organization in a note, email, or on the company website so that everyone is aware of their accomplishments.
Moreover, this concept encourages team members to express their appreciation for women in their personal lives.
For this activity to be successful, set up a station with cards and pens, and allow employees to compose messages during their breaks.