April 2022
18
Working from home during Ramadan- We are now celebrating the most beloved month for all of our hearts. This means that some of us need to work from home during Ramadan.
Here we find two groups; The first encourages working from home, and the second sees work as attending to the office every day.
According to my experience working from home during Ramadan for two years, today I share my experience with its advantages and disadvantages to help you make the most appropriate decision for you.
Advantages of Working from Home During Ramadan
You Save time commuting to and from the office every day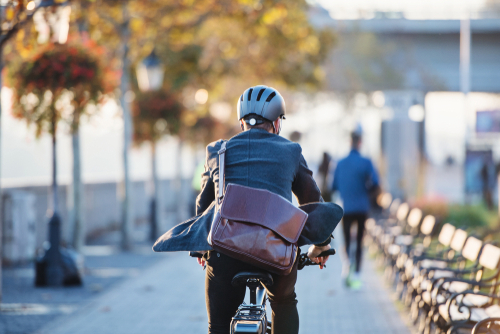 Saving time is essential if you live away from your office, as you can use this time for other things like praying, sleeping, or sharing your family's day in Ramadan.
In addition, when you work from home in Ramadan, you avoid wasting time searching for parking and the traffic jams that come with Ramadan because many people are on the roads during this month as they are going to visit their families or buy Eid al-Fitr gifts.
You can control the environment in which you are fasting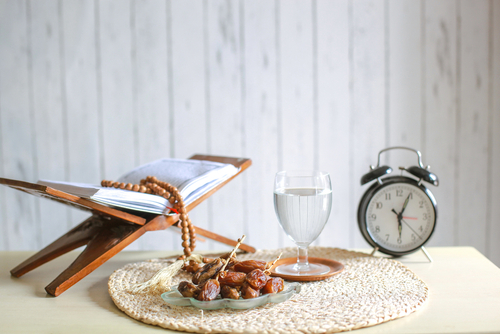 You can control the environment you are fasting in: You do not have to see or smell food because people are eating around you. You also won't feel pressure from your co-workers to join them for lunch or dinner because you'll be able to say no with confidence.
You can also wear comfortable, loose-fitting clothes made of breathable fabrics such as cotton. You can turn on the air conditioner or use a fan or humidifier if it's hot outside.
You stay fit and healthy by getting more rest and exercise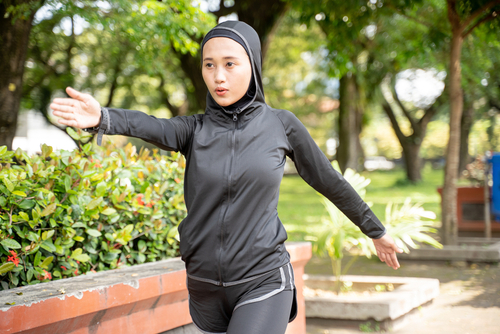 You can take care of yourself while fasting at home by getting more rest and exercising.
Studies show that we tend to eat less and make better food choices when we get enough sleep. In other words, you will get enough sleep as it is recommended to get eight hours of sleep every night, but it is not always possible to do this when we are busy at work. Also, many people go out late during Ramadan, and if you stay home during Ramadan, you will have time to sleep through the night every night.
You will also have more energy to exercise because you rest more. This will also help your body digest food better and make it easier to lose weight if that is your goal!
You can enjoy the "spirituality" of Ramadan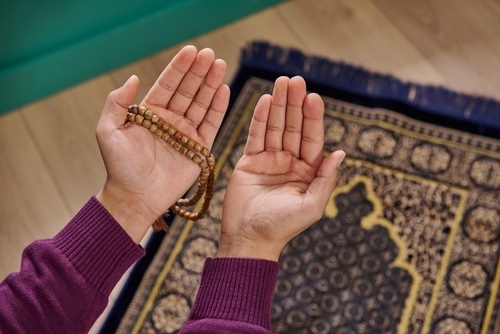 In addition to being the month of "fasting," Ramadan is also the month of a lot of worship, including prayer, Quran recitation, and other good deeds. Being in the workplace prevents us from practicing these religious rituals. Many women, especially, suffer from problems with prayer times and find it difficult to fast during this holy month because they may be required to stay after work hours or because they cannot entirely focus on work.
Therefore, working from home in Ramadan comes to support you in practicing your religious duties to the fullest in this holy month.
You can spend more time cooking healthy and traditional Iftar dishes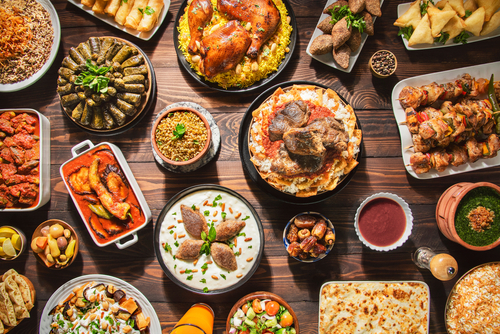 Eating a healthy and traditional Iftar after a long day of fasting is a must for every Muslim. However, with endless work tasks, it can often be challenging to get home on time to prepare this meal. And even if you get home on time, the stress of the day will push you to quick options like burgers or pizza instead.
Here comes the importance of working from home during Ramadan, as it gives you more time to prepare Iftar to enjoy a healthy and traditional Iftar throughout the month of Ramadan.
You can beat the feeling of hunger and thirst for longer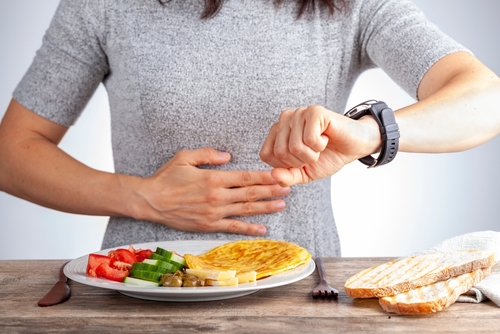 Since you don't need to go out of your place, it saves time and energy. You will be able to focus on your work more than usual. Not only that but working from home during Ramadan will also help build good habits for your future.
Read Also:
Disadvantages of Working from Home During Ramadan
The need to prepare and serve meals during the day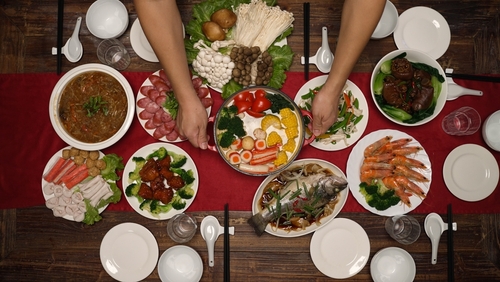 Although we mentioned it among the advantages of working from home, leaving work and thinking about what you will eat and when you will start preparing food is one of the essential distractions when working from home in Ramadan, as circumstances may sometimes push you to start preparing food early because there are children, or guests are present, or because you are looking for Take some rest after work and find that you don't know when to work and when to prepare food, so you revolve around the endless mixture of work and life.
The need to care for children at home during the day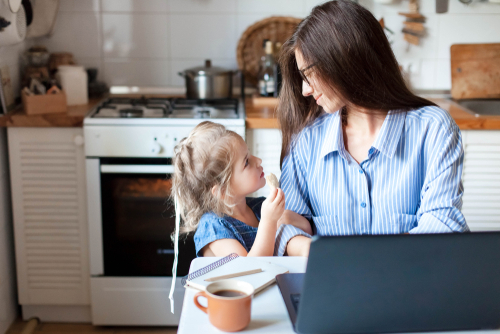 Many people who work from home find that they cannot get much done due to the need to take care of the children at home during the day. Even if your children are in school, you still have to look after them when they come home. It isn't easy to juggle working from home and taking care of children.
The need to complete all tasks with concentration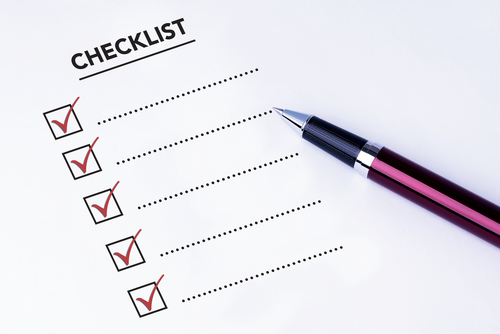 Working from home during Ramadan can be a challenge. It's hard to stay productive and focused throughout the day, especially when you're fasting.
You may worry about not getting your work done in time at the end of the day, and you may feel guilty about taking personal time off.
But if you take care of yourself and plan, it can keep your job on track and get the rest you need.
No colleagues push you to be productive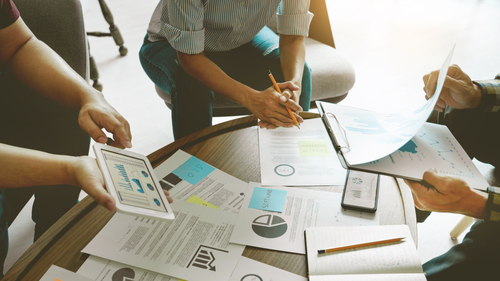 When you work from the office, your colleagues or boss occasionally ask about work progress, and someone may ask you to complete a task quickly, which forces you to focus on getting your work done so that you do not seem lazy in front of them.
But when working from home, no one will notice if you spend three hours watching funny YouTube videos or two hours playing video games, and no one will ask if you're still working on that report that was due last Friday to find yourself Too much time is wasted on nothing.
To motivate yourself when working from home, you can use modern time management tools like StayFocuses for Chrome and LeechBlock for Firefox to limit how much time you spend browsing social media platforms. You can also use RescueTime, which can track how much time you spend on different websites and apps during the day.
It can get lonely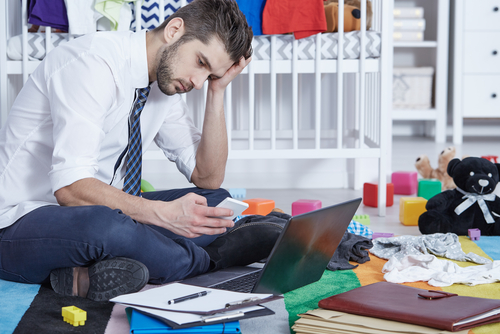 Many workers may find that working from home is an exceptional advantage as the employee working from home can enjoy his time alone without the distraction of colleagues and the demands of managers. But "isolation" negatively affects the employee and his performance.
At home, the employee does not interact with his colleagues and is completely removed from work developments and dialogue with colleagues, only to find himself after some time - not long - struggling to hone the interpersonal skills that he lost in his isolation at home.
There are no limits between work and life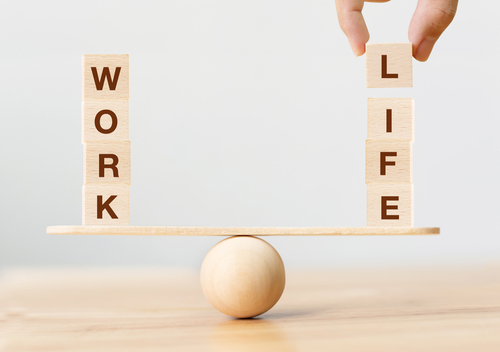 At home, there are no breaks. Each new task is "urgent." You are not allowed to turn off an email or ignore instant messages. And no one else is responsible: if something needs to be accomplished, it's up to you.
The advantages of working from the office come in: it imposes a limit between work and life.
Finally,
Do you want to browse jobs? I tried to share my experience with its advantages and disadvantages to leave you the decision to either work from home or work in the office. To facilitate decision-making, let me tell you that Dr. Job provides you with all kinds of jobs: full-time jobs, part-time jobs, work from home, jobs in the office, and even the option of freelance work.