June 2022
13
Get Paid to Travel the world - Today's technology makes it possible to travel and earn money simultaneously. While you're on the road, you may make money in various ways.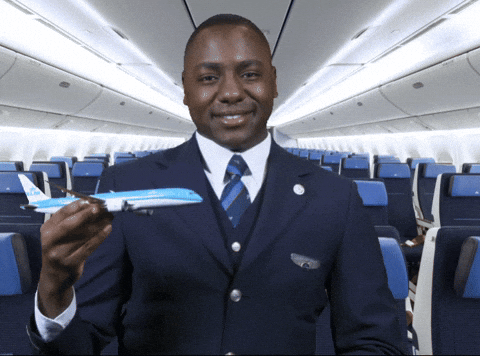 Whether you want to travel the globe full-time, work in a new location for a few months, or just make some extra cash while on vacation, you may discover paid chances to do so.
Read also, UAE's New Visa Regulations: All you Need to Know about the Different Categories of Visas
It's possible that finding out more about paid travel options can benefit in your job search or your next vacation planning.
Dr. Job is here to show you how to get paid to travel the world.
1- Work from home if possible.
This opportunity is based on your industry, expertise, and current business.
You may be able to maintain your career and travel while working remotely, depending on your situation. Telecommuting may be possible if your workplace enables you to work from home.
2- Explore additional locations of your firm.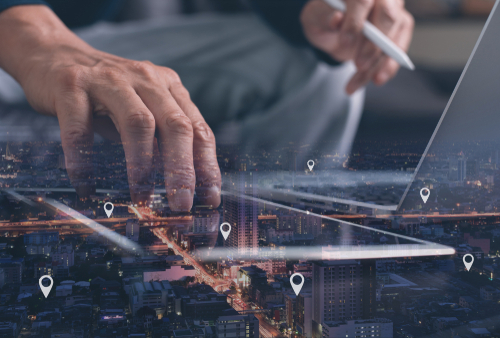 Some of the world's largest corporations have offices in various countries. It is possible to work at a different location while being employed by the same employer.
Business travelers may take advantage of unique trips that certain firms arrange for them. It is possible to attend a conference in a separate company branch.
Temporary opportunities are also available at certain firms' other locations.
For instance, your organization may need a temporary employee to work at a new extension for a few months.
3- Educate others in English or another language.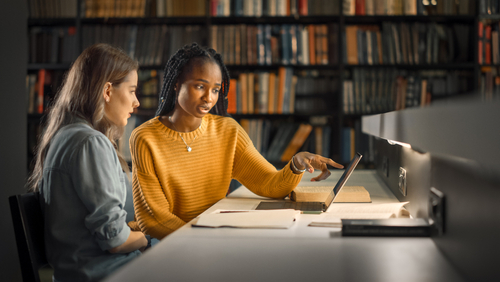 Teaching a foreign language to those who are just beginning to learn it might be a terrific way to make money while traveling.
Many places across the globe provide both online and in-person teaching employment.
4- Learn how to be a tour guide.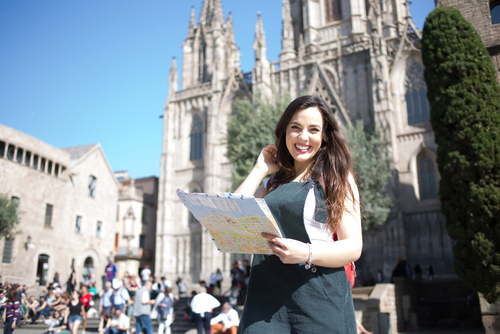 Become a tour guide if you like interacting with people and discovering new places. During a tour, a guide will take a group of people around an area.
They point out specific spots and give further information. Some tour guides, for example, conduct groups on bus or foot excursions of the city.
Others also offer tours of historical places or museums. Consider working as a tour guide for a tour company or a specific firm. Consider your interests and hobbies while deciding on a trip.
5- Be a travel writer.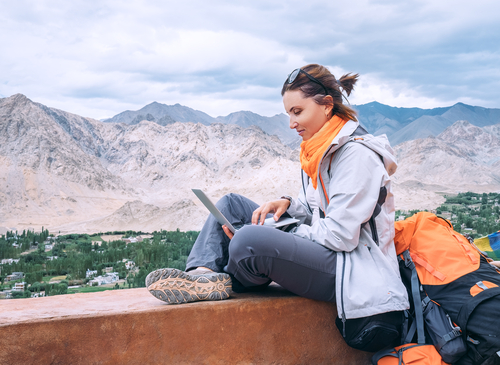 In some instances, travel writers are hired by publications to do research and generate material. Traveling and seeing new places is what these authors do for a living.
You might work for a firm or develop your own to get money from writing guides. Consider focusing on a specific field, such as food or housing for travelers.
6- Become a flight attendant.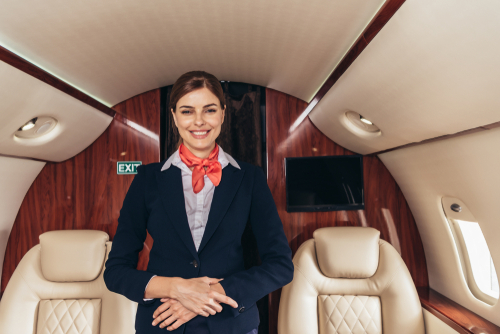 Passengers' safety and well-being are the primary concerns of flight attendants. Among the responsibilities of their employment is frequent international travel for flight attendants.
Between flights, they may be able to visit new places and take use of their company's travel privileges.
If you want to work as a flight attendant and travel the world full time, this may be a good option.
7- Set up a secondary business.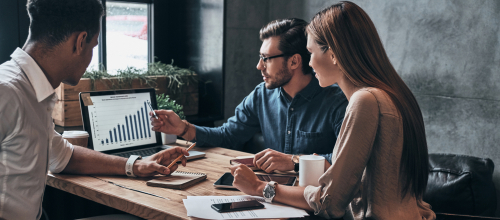 To pay for their travels, several professionals turn to side jobs. A side job is a way to supplement your regular income by using a particular skill set.
8- Find a new job that allows you to work from home.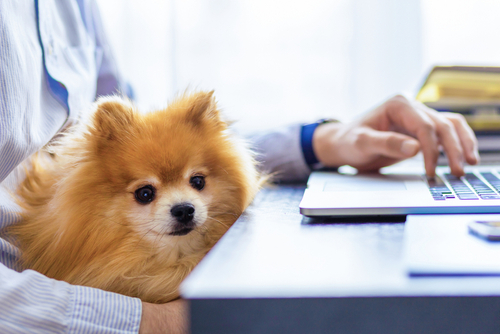 It is possible to make money while traveling by working from home full time. Consider your hobbies and qualifications while looking for remote jobs. Jobs that may be done from home include:
Content writer

Web developer
Recruiter
Data analyst
Tutor
Accountant
9- Become a cruise ship employee.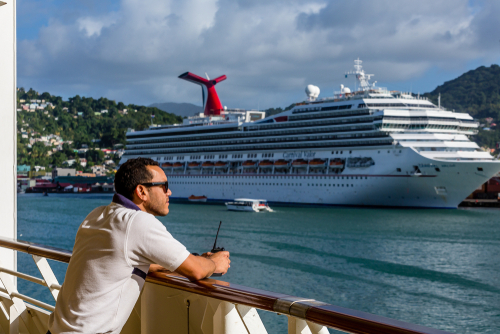 Gift shops and apparel boutiques may be operated by cruise ship retail staff.
There are a variety of positions that a ship may need, including chefs, cooks, waiters, and even bartenders.
Cruise liners employ professionals to run the ship and its facilities. Examples include plumbers, electricians, cleaners, and crew members on the decks.
Certain cruise lines may hire professional entertainers to entertain their guests.
Photography is a standard service provided by many cruise ships.
10- Work as a freelancer.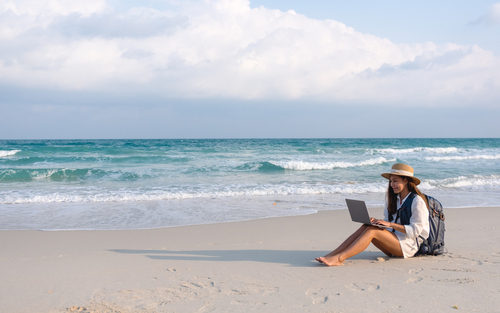 A freelancer is self-employed and charges clients per-job basis for their skills. You may be able to work as a freelancer while on the road, depending on your abilities and expertise.
Freelance opportunities may be available for the following positions:
Content Writing
Journalism
Photography
Graphic design
11- Start a blog.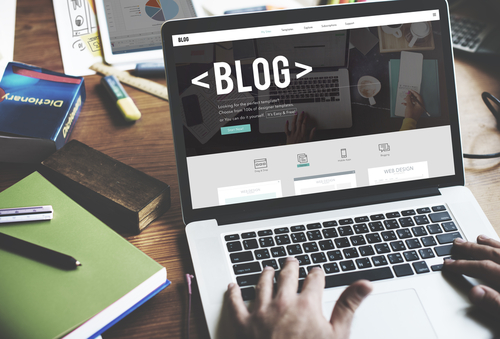 To do money writing, you could choose to establish your blog. You may select a personal blog to discuss your hobbies or a travel blog to chronicle your journeys.
The following are a some of the most frequently discussed subjects on blogs today:
accommodation during a trip
Knowledge and interests
Restaurants and food
Fashion
Family
12- Be a teacher.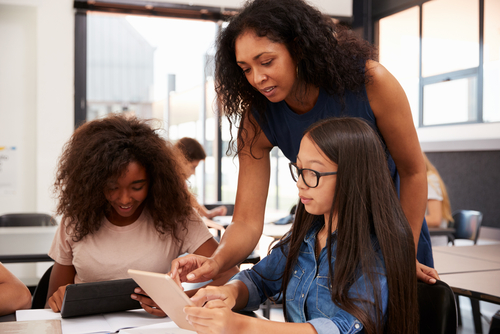 Is it possible to use your abilities as a teacher?
Teaching specific skills online is an option.
For example, some experts have developed training programs to teach people how to knit, woodwork, or start a blog. Traveling while generating these instructive courses may be an option for some people.
While on the road, you may be able to impart some of your knowledge and talents to others in person.
13- Take a look at house-sitting options.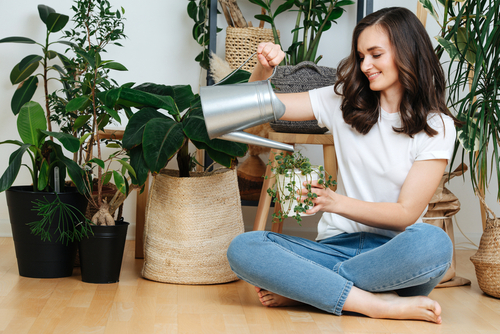 You may make money while traveling by house-sitting. House sitting is living in and watching after someone else's home while they are gone.
Pets and plants may be observed, mail can be collected, and the house can be cleaned while the owners are away from the home or office.
In some instances, house-sitting is combined with another option, such as a side job, to make money and live in a different region at no cost.
14- Work in a restaurant.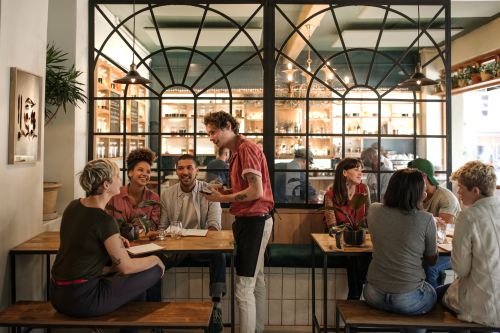 If you've worked in a restaurant professionally before, you may be able to find work while you're on the road, particularly in touristy regions.
For example, a beach town may employ more waiters during the summer months when the beach is busiest in order to serve more customers. Ski resort towns may also need extra staff during the winter months.
15- Find chances to speak in public.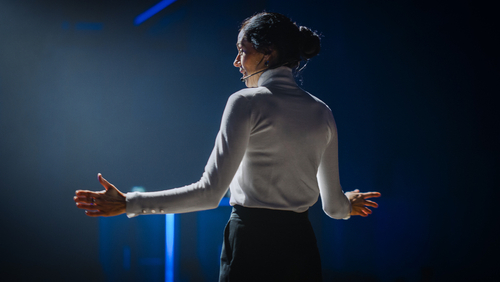 You may be able to make money by giving speeches in public, but it all depends on your level of expertise.
Speaking engagements at conferences all around the globe may earn public speakers a living.
16- Become a representative for the company's products and services.
On social media, brand ambassadors spread the news about companies and engage with their fans. Regarding social media, brand advocates often have substantial fan bases.
They work with other companies to promote and advertise new items by teaming up with them.
17- Provide delivery services for goods.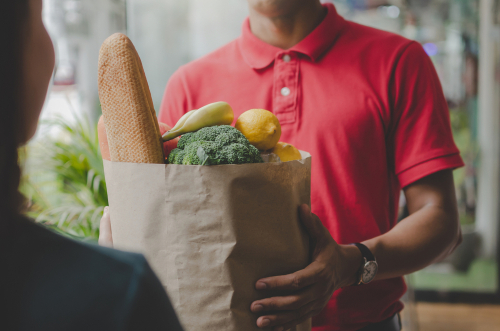 It may be possible to make money moving goods, depending on where you're going and how you get there.
While traveling, you may make money by transferring the items of others, such as furniture or household goods.