February 2022
17
When a woman has given birth, she is allowed maternity leave from work, legally required time off. Both for mother and child, the postpartum period is critical to healing and bond. Pregnancy announcement and maternity leave planning might be more manageable by learning about these letters.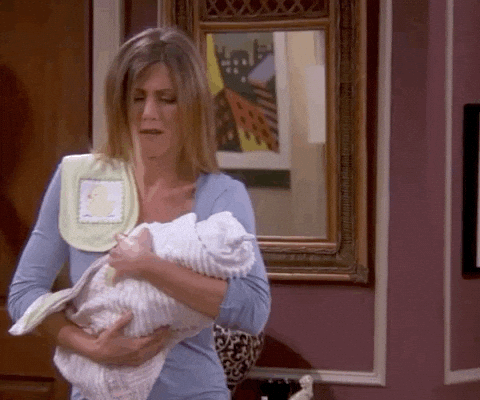 What is a maternity leave letter?
A letter requesting time off for maternity reasons is known as a maternity leave letter.
To inform your employer that you will be on maternity leave and for how long, you must write an official letter.
Letters on how your task should be handled when you are out of the office are excellent to your absence notice. For instance, you may also want to suggest that a particular employee do your most important task or distribute your work across several teammates.
As a proposal for how your work should be handled while you're away on maternity leave, your letter of reference can take some time and careful drafting.
What is the purpose of writing a letter to your company requesting maternity leave?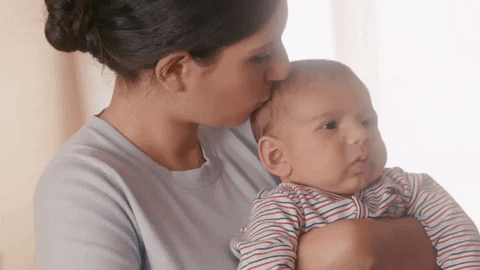 A maternity leave letter is a must-have for any employee making formal requests or announcements about their pregnancy. Record your pregnancy and maternity leave information in writing when you tell your employer you're pregnant.
Read also, Working Mothers: 6 Tips For A Career-Family Balance
That way, the specifics of your request, as well as its impact on your employment and the firm, maybe fully understood by both you and your employer.
Moreover, provide your supervisor and any other key persons in the organization with a copy of your letter after you've included all of the vital information about your leave, such as the length and start date.
How to write a maternity leave letter
1- Check your company's policies on maternity leave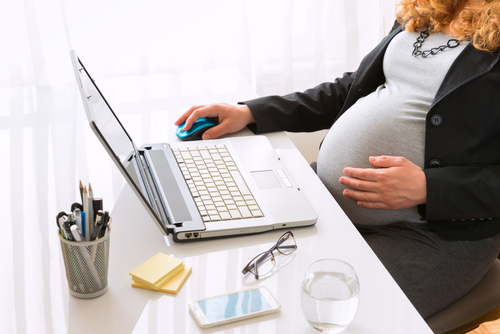 Before submitting your request for maternity leave, be sure you've read and comprehended all of your company's policies.
Let your management know if you have any questions or issues. Maternity leave standards should be followed in the letter.
2- Maintain a professional demeanor and proper language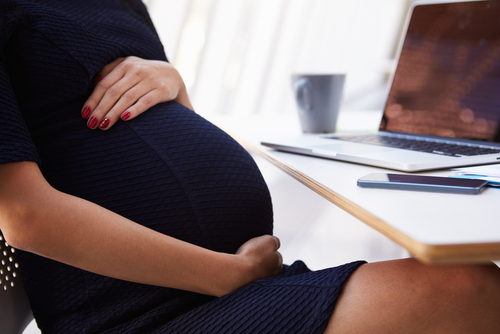 When writing a maternity leave letter, it is vital to maintain a professional tone and formal language.
To keep your writing clear, avoid using any unneeded slang or idioms. Consult your company's stylesheet or guide if you're unsure of the proper wording or level of formality to use.
3- Describe your motivations for sending the letter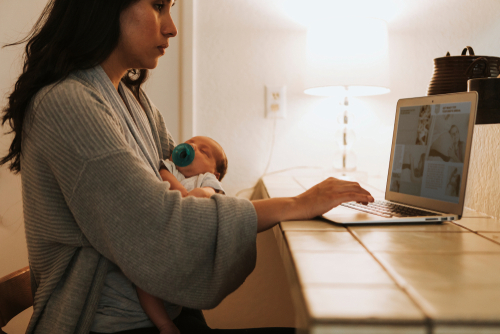 When writing your letter, try to be as brief and direct as possible. Share the duration of your maternity leave, as well as the start and end dates of your leave.
Your maternity leave letter may include information about your due date.
4- Submit your letter promptly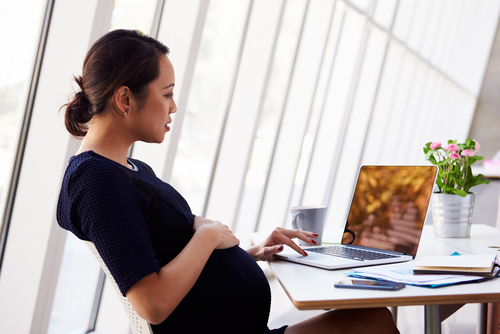 Write your letter as soon as possible so that your employer has plenty of time to make arrangements when you cannot report for duty.
The leave policy usually includes the minimum notice period for maternity leave.
5- Include a specific time frame, if possible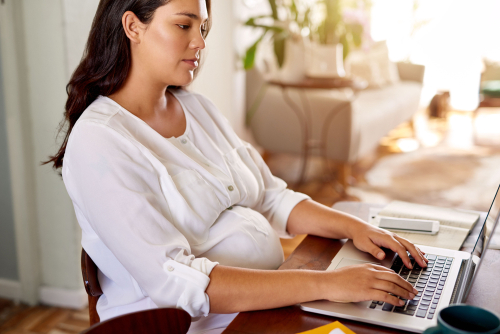 The most important information to provide in your maternity leave letter is the days you will be absent from work.
Include the due date of your baby, when you expect to begin taking paternity leave, and the length of time you intend to spend at home with your newborn.
Many mothers have doubts about the length of their leave, and it's okay if that's how you feel as well.
After your child's birth, you have the option of returning to work earlier. As a precaution, request longer time off if that is the case.
Returning to work earlier than intended is considerably more straightforward for your employer than being absent for a more extended period than anticipated.
6- Provide a plan for your transition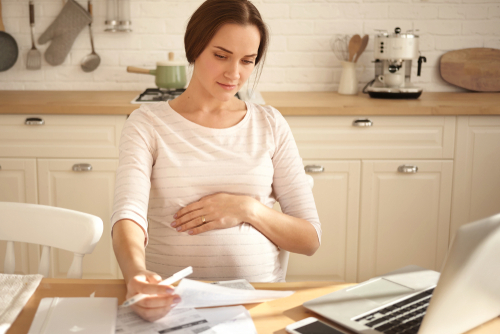 After returning from maternity leave, some moms opt to alter their work schedules, perhaps by working less or alternative hours.
In your maternity leave letter, you can mention this to let your employer know you'd like to discuss scheduling possibilities after your break.
Furthermore, be honest if you're unsure how your lifestyle will alter once you have a child. Persuade your boss that you still regard your job and the responsibilities it entails as necessary.
When you return from your absence, let your employer know how you plan to re-enter the work routine. Your employer should be informed of your plans for a future transition or return.
7- Make a detailed plan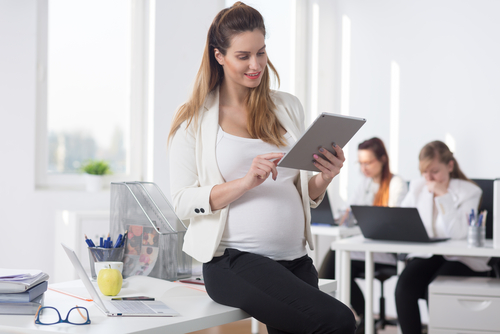 Explain to your employer why you wrote the letter and what you're going to do next.
Before or after giving birth, you may want to consider working from home.
Consider enlisting the help of a coworker capable of handling specific tasks while you are away. Another option is to hire a temporary employee to cover your maternity leave.
You should also include a recommendation for how your work should be managed while on maternity leave in your letter of leave request
Consider what high-priority work will need to be done while you're away and which team members are best suited for that task.
Having a thorough strategy for what work has to be done will demonstrate your professionalism and devotion to your organization.
8- Include your expectations for the frequency and quality of communication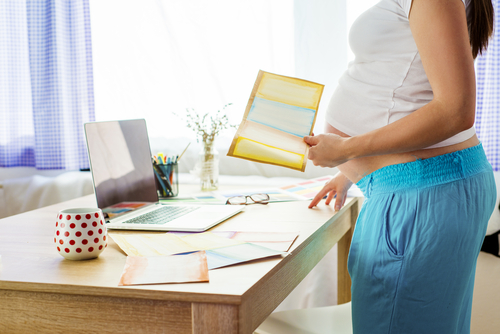 Before signing off, make it clear how many contacts you expect to keep with your employer during your absence.
Inform them if you want to work from home only occasionally or if you want to take a break from the office entirely.
Your employer needs to know what they may expect from you while on vacation.
Moreover, the quantity of communication you choose to maintain while on maternity leave is entirely up to you.
If you're concerned about pushing yourself to exhaustion and losing track of your personal life, it's a good idea to advise your employer that you'll be checking your email on a limited basis.
You may want to make it clear that you'll be unavailable for the first few weeks but will be available on a part-time basis after that.
9- Express gratitude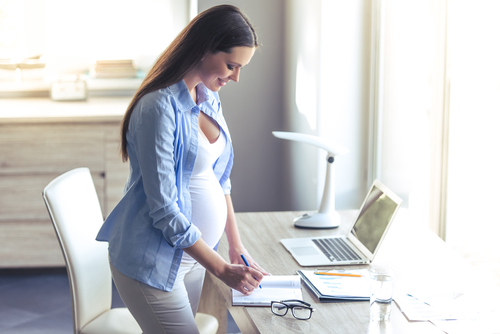 Be grateful for their understanding and support during this time away from the office.
" If you're paying attention to your company's policies, this is more than simply a formality. A few specifics concerning the company's policies can be included as you express your gratitude.
Maternity leave letter templates
Template 1
Dear Mr./Mrs. (Name of the Recipient),
Per our company's policy for female employees, I request maternity leave.
I'm hoping this request will be granted. I wish to use the leave for several weeks (Start date – End date)
Since I will be absent for an extended time, I have handed my responsibilities and tasks to ( A colleague's Name).
Please don't hesitate to contact me at (Contact number) in an uncontrollable emergency.
Sincerely Yours, (Your Name)
Template 2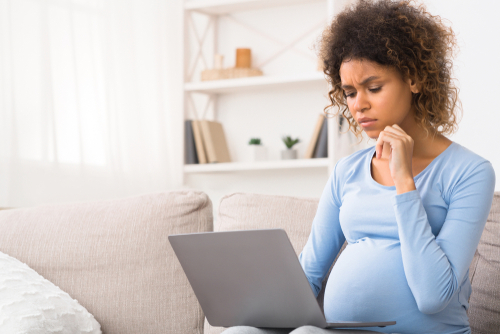 Dear (Name),
I'm writing to inform you that I'm pregnant and intend to take maternity leave for (Number) weeks.
My due date is (date), and barring any unforeseen events, I anticipate beginning my vacation on (date) and returning on (date).
I will make every effort to complete all of my current work before my leave, but I recommend that (Name) assume responsibility for my high-priority work while away from the office.
I am willing to collaborate with you to develop a plan for allocating my workload.
You can reach me at [phone or email] while I leave. I intend to check email regularly following (date/weeks).
With appreciation,
(Your Name)
Template 3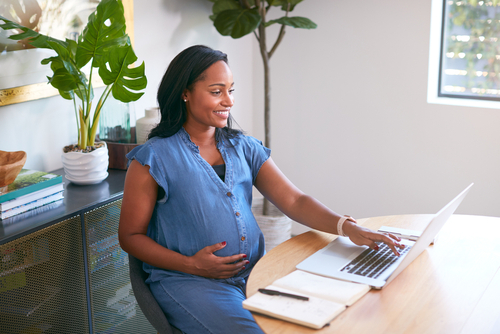 Subject: Maternity Leave Request
Dear Mr./Mrs. Name of the Recipient,
I am writing to tell you of my desire to take the maternity leave that has been allocated to me.
I want to begin my maternity leave on (Starting date) and return to work by (Returning Date), barring any unforeseen complications with my pregnancy or birth.
If my intentions alter for whatever reason, I will notify you immediately. I've attached a note from my doctor stating what I've written above.
Kindly email me if you require any further information.
Sincerely Yours, (Your Name)