July 2022
15
Career Objective for Resume - Obviously, you just completed creating your CV, but something doesn't feel right. There are contact information, qualifications, and job history, but there was nothing to make the puzzle fit. What's missing is a career objective for resume.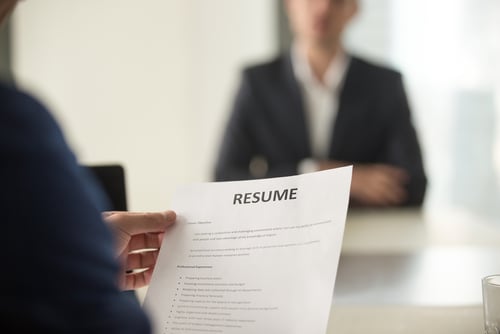 Clearly, the time has come to include a career objective for resume, that's for sure.
Read also, How Many Jobs Should You Put on Your Resume?
Also, your qualifications as the ideal candidate will be demonstrated to the recruiter through a well-written career objective. Even when you first start.
For information on writing one, you've come to the correct place.
Dr. Job is here to explain the career objective for resume and how to write it.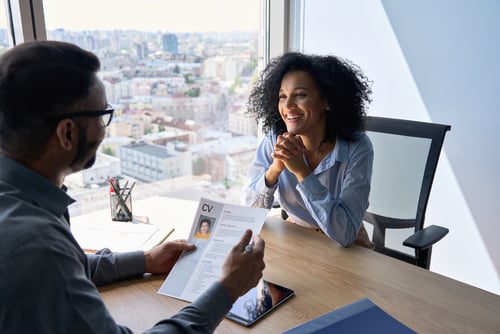 First, Why Does a CV Include a Career Objective for Resume?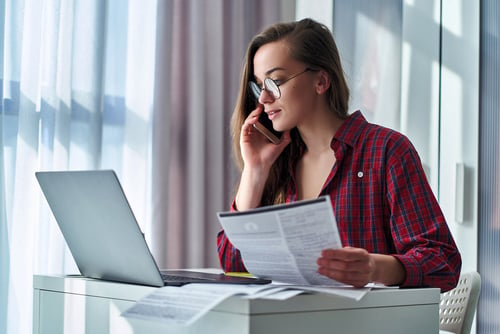 Indeed, a career objective for resume is a concise introduction of the candidate and their career goals.
So, mention the position title you desire on your CV, list two or three essential abilities, and state your career goals. Write two or three sentences. For applicants with limited professional experience, resume objectives work well.
Second, Here are Resume Objective Samples:
1. Career Objective for Resume for the medical field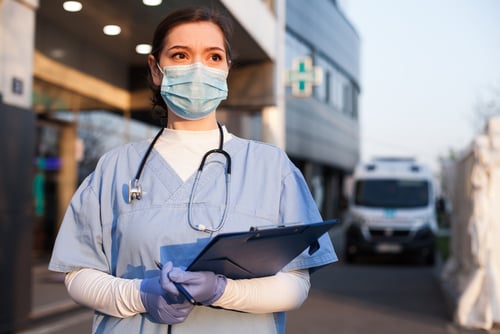 Sample 1:
A licensed physical therapist seeking a challenging and gratifying setting in offices, hospitals, and nursing homes to work for the improvement of general human wellbeing is looking for experience treating children and adults to minimize physical limitations, injuries, and illnesses.
Sample 2:
I am looking for a satisfying position as a Registered Nurse in medical facilities, nursing homes, or other comparable settings to treat patients well and inform them about various medical issues.
Furthermore, this enthusiastic team player is willing to work both morning and night shifts.
Sample 3:
An orthopedics doctor has experience in surgical and non-surgical treatment of patients' musculoskeletal conditions, deformities, and traumas.
Moreover, with practical expertise with the most recent technology and a solid foundation working in reputable India-based hospitals and clinical settings for the previous ten years, I'm searching for a similar role in a hospital with a solid reputation on the global stage.
Sample 4:
A skilled and committed pharmacy assistant with experience providing advice, services, and assistance to a range of patients who need prescription medications.
Additionally, outstanding stock management and data entry abilities. Able to perform the same duties in a reputable healthcare environment.
2. Career Objective for Resume for journalists
Sample 1:
I'm searching for a job as a news reporter for a reputable media organization where my primary duties would be to gather and report information on various topics within a set time frame.
Moreover, a three-year veteran committed, enthusiastic, and willing to work through the clock.
Sample 2:
a self-driven copyeditor with eight years of experience working with marketing materials, such as websites, brochures, press releases, magazines, etc.
Furthermore, writing and editing documents before submitting them to the printing firm are areas of expertise.
Sample 3:
a recent graduate in mass communication with two years of full-time experience working as a journalist for a local daily newspaper and covering breaking and surprising news for internet and print media.
Additionally, searching for a challenging position in a setting that promotes growth and rewards effort.
3. Career Objective for Resume for architects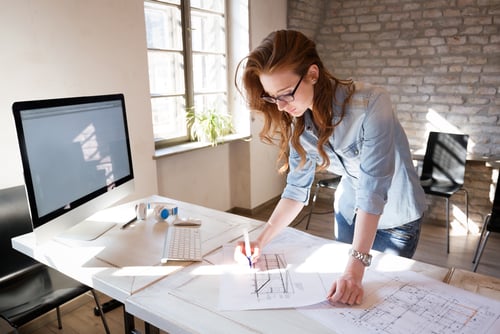 Sample 1:
I am looking for a decent position with a Real Estate company as, Creative Interior Designer with six years of Space Planning and Project Management expertise.
Additionally, possess AutoCAD skills for producing aesthetically pleasing residential and commercial designs within clients' budgets.
Sample 2:
A creative and innovative designer and results-driven who has extensive expertise in producing AutoCAD floor plans, elevations, and ceiling plans are looking for jobs with comparable responsibilities in the demanding hospitality sector.
Sample 3:
The architect is registered and professional with more than ten years of expertise managing design and operational components.
Possess competence in Adobe Photoshop, AutoCAD, and SketchUp and are adept at producing high-quality scaled drawings. An effective multitasker and team player.
Sample 4:
To assist customers with creating and filing construction and zoning paperwork, I'm looking for a position as a junior architect.
Furthermore, have first-hand experience creating electronic drawing documentation for sizable residential and commercial projects.
4. Career Objective for Resume for HR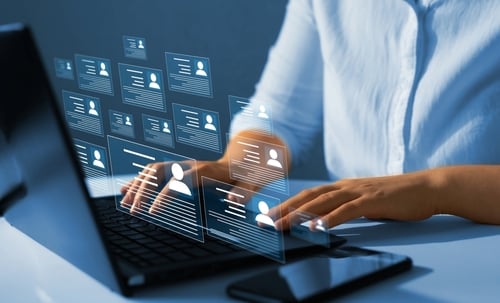 Sample 1:
A professional in human resource management is looking for a position where their background in hiring, employee relations, project management, and excellent communication can benefit an organization's overall strategic plan and direction.
Sample 2:
I want to work as an HR coordinator at ABC Company, where I can apply my negotiation skills and understanding of developing HR policies and resolving conflicts.
Sample 3:
Having earned a degree in human resource management, I'm searching for an entry-level job in human resource administration with XYZ Company, where I can use my excellent communication skills, leadership potential, and domain knowledge.
5. Career Objective for Resume for teachers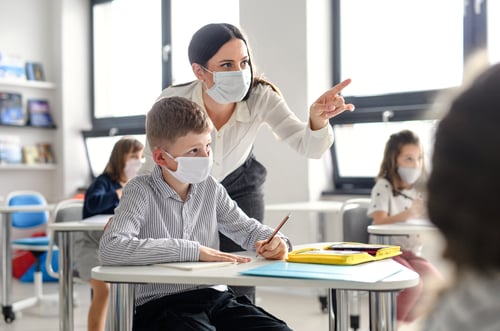 Sample 1:
to further education by putting into practice the effective teaching techniques I've acquired while dealing with young children of all backgrounds and cultures for the past five years as a preschool teacher.
Sample 2:
To use my comprehensive subject knowledge and guide pupils toward their full potential, I'm looking for a career as an elementary English teacher in a forward-thinking organization.
Sample 3:
With a solid academic background and hands-on experience using cutting-edge teaching methods, this professional teacher is highly motivated and driven to give pupils the best education possible.
Sample 4:
High-level teaching lessons are sought after by a professional teacher who is organized, has a solid understanding of the subject, and has management abilities in the classroom.
Sample 5:
The ABC School is looking to hire a full-time math teacher with seven years of experience working in top private institutions.
6. Career Objective for Resume for IT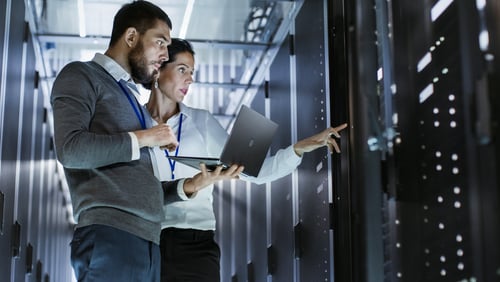 Sample 1:
I'm looking for a challenging position at a respectable company where I can use my technical, database, and managerial talents for the organization's growth and broaden my understanding of current and developing trends in the IT industry.
Sample 2:
aspires to a position in IT service management in a stimulating atmosphere that fosters creativity, provides possibilities for progress, and promotes a collaborative work environment.
Sample 3:
A solid command of fundamental internet technologies, the capacity to comprehend and test software, a solid academic record, and practical knowledge of Azure are all required.
Additionally, I want to work as a system engineer to use my abilities and enhance my knowledge in the IT industry.
Sample 4:
I'm looking for a job as an IT manager so I can use my five years of experience to find ways to implement new technology and assist the company in achieving its operational and strategic objectives.
Moreover, possess outstanding technical competence, knowledge of hardware and networking, and a track record of successfully managing challenging assignments.
7. Career Objective for Resume for marketing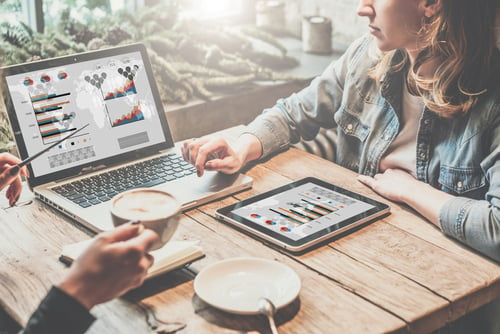 Sample 1:
I am looking to work as an SEO Specialist for XYZ organization; a highly motivated individual with a strong background in internet marketing, strong SEO and SEM skills, and attention to detail.
Sample 2:
An inventive person looking for a position as a marketing associate at ABC company with experience increasing organic traffic, implementing successful marketing tactics, and improving search results is looking to increase brand exposure and revenue through integrated marketing communications.
Sample 3:
An MBA focused on online marketing is looking for a job at ABC Inc. as the company's online marketing manager to provide thought leadership and implement best practices for digital marketing.
Moreover, the candidate has four years of experience developing and managing marketing campaigns and working knowledge of Google Analytics and Adwords.
Sample 4:
In search of the position of Social Media Marketing Manager at XYZ Inc.
Additionally, I use my six years of social media, content development, and project management experience to identify trends, engage users, and raise brand awareness through distinctive and innovative marketing strategies and campaigns.
Sample 5:
A social media lover, grammar policeman, and highly creative thinker seek a social media and content marketing analyst position to turn digital and technical data into a persuasive narrative.
8. Career Objective for Resume for Accounting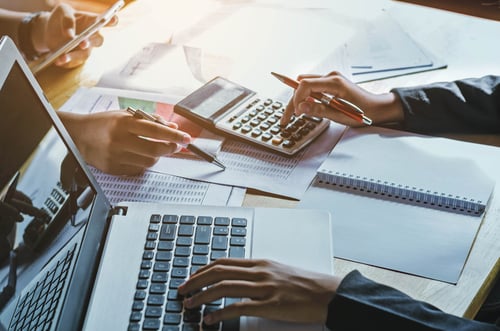 Sample 1:
I am a detail-oriented accountant looking for a similar role at ABC Company to advance my proficiency with tax and accounting software, computation, problem-solving, and analytical skills.
Sample 2:
I'm looking for a position as an accountant in your company to use my educational background, bookkeeping expertise, and analytical talents for our mutual growth and success.
9. Career Objective for Resume for Legal Jobs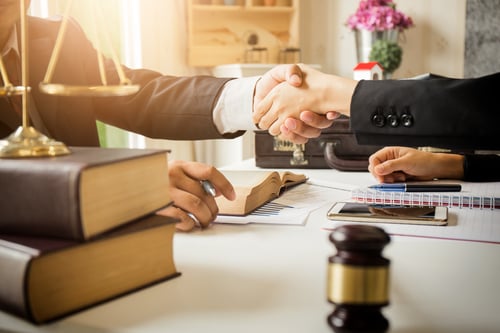 Sample 1:
A skilled attorney with track records in arbitration, business affairs, legal drafting, and labor laws.
Furthermore, wanting to work at the top of a reputable law company where I could use the expertise I've acquired over the last eight years to help clients.
Sample 2:
Working as a Junior Advocate at the District and Session Court for two years (home development, land development, commercial property development projects). Attempting to find a more challenging position in a comparable setting.
Sample 3:
Associate Lawyer with dedication, self-assurance, and focus.
Moreover, I'm interested in joining a prestigious law practice dedicated to assisting the wronged party (including individuals and corporations) by making the best use of its understanding of the laws and regulations of India.
Best of luck with writing your career objective for resume!