November 2022
07
Companies are searching for "true leaders" to join their teams, professionals overly use (#Leadership) to describe their attitudes and daily situations, and everyone is sharing social media posts explaining and wishing to find the best leader.
So, what are the real "Leadership skills"? How do they help you advance their careers? Why do employers prefer hiring those who have leadership traits? Are you born leaders? Or it's an acquainted trait? Do you have the essential personality traits to be a leader? And how can you develop them?
Read: 5 Secrets to Develop Leadership Skills before Graduation
This blog will be your comprehensive guide on everything you need to know about leadership skills, what they are, how to develop them, and how to show them on your CV and through your character.
What Do the Leadership Skills Mean?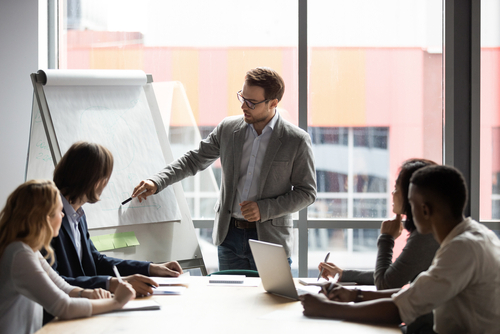 Leadership skills are every skill that helps the person to support, encourage, and attract others to achieve shared goals. Whatever your position, entry-level or managerial, leadership skills will help motivate others around you.
It's not about being a leader; it includes many other essential skills during every career stage. During the job interview, show how you are an initiative person and, after getting the job spread positive vibes among your colleagues and ensure completing all projects and tasks successfully.
Who Is A Good Leader?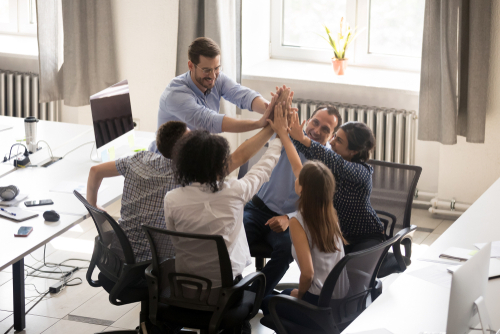 A good leader is a person who can positively influence people to the extent that they successfully achieve all the goals and perform their tasks as a strong team.
A good leader has exceptional communication, interpersonal, and motivation skills and is always keen on delivering feedback to improve others around him.
He is also a problem-solver and a results-driven person. He is always supportive, inspiring, and charismatic, so people are always around him.
People with these characteristics are always contagious and help everyone around them to stand out.
Who Needs to Develop Good Leadership Skills?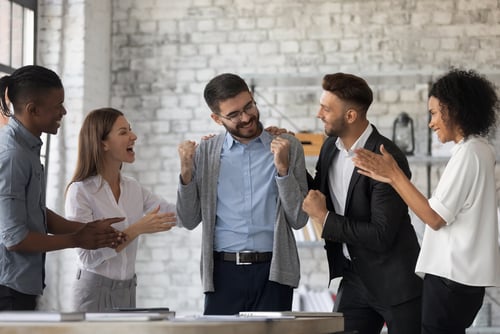 It's not about a person or a position level; leadership skills are essential for all professionals, including:
Beginners: to climb up your career ladder fast, you must show how a leader you are through your daily activities at work. You can start by being the initiative person who helps everyone on the floor.
Senior Professionals: If you have just been promoted to a higher position, performing your tasks will be more effective if you can convince people around you of how better it will be if you all work together.
Freelancers/Project Owners/ and New Businessmen: If you've just started your business or are still freelancing, developing leadership skills will help you grow and expand.
Top Leadership Skills Everyone Needs to Have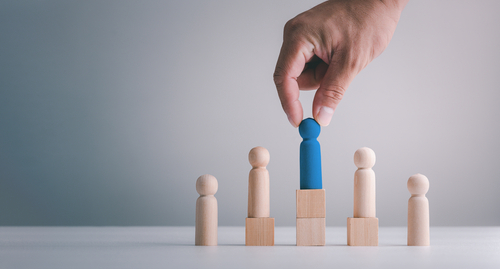 Leadership skills include any good skill that helps the person excel in their work. If you are a manager, for example, being empathetic will help you deal with your employees' burnout and handle their daily workloads so they can work efficiently.
If you want to discover more about the good qualities of a leader, continue reading!
Decision Making Skills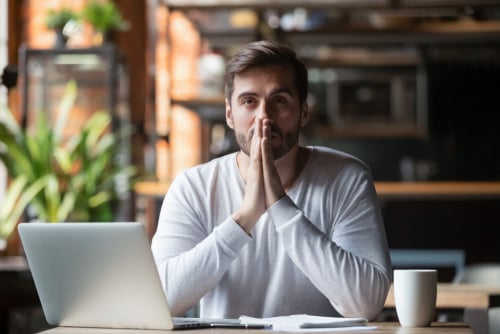 Being decisive will help you to be faster and more effective when handling projects since you'll be able to make wise decisions by finding solutions that meet all your challenges.
Decisive leaders can set goals, research, evaluate, and find solutions depending on their previous experience. They are also committed and reliable.
Decision-making abilities enable you to make intelligent judgments after gathering all pertinent information and considering various perspectives.
To have a decisive leadership style, you must be a problem solver, take the initiative, evaluate, and have vital research and expectation-setting skills.
Authenticity Skills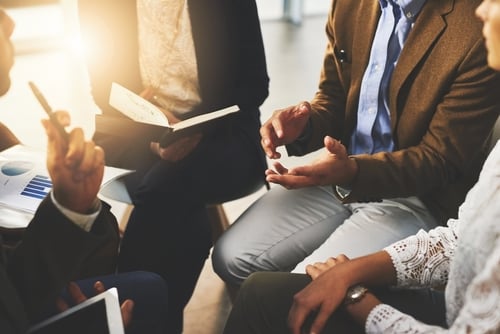 Authenticity is frequently mistaken for truthiness or straightforwardness. It's about being honest, even if no one cares.
It entails establishing a solid set of ethics and sticking to them.
Read: Mera Al-Hourani: "Good Branding" is The Key to Get Jobs with The Market Leaders
Authenticity in the workplace frequently includes making moral decisions and assisting the corporation in preserving a positive image. Every company wants to hire people with a strong sense of trustworthiness.
As a leader, being authentic inspires the most transparent and equitable result and sets you as your team's role model.
The authentic person's leadership traits include diplomacy, Reliability, Professionalism, Honesty, Ethics, Responsibility, and confidentiality.
Creativity Skills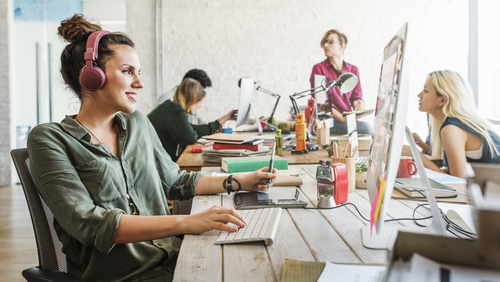 Thinking out of the box is a significant trait for all leaders. They are responsible for generating new ideas to encourage a collaborative creative workplace.
The creative leader should be able to think critically and collaborate, and he should be curious, adaptable to diversity, and Open minded.
They are the skills you develop over time and excel in your career.
Flexibility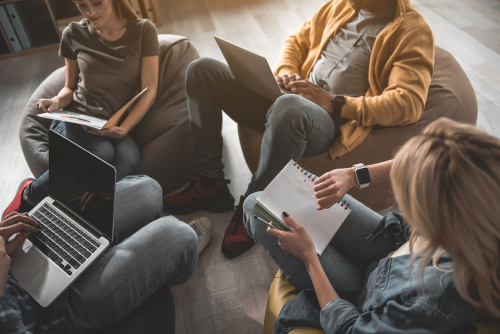 If you get nervous when someone asks you for any changes or feel stressed when it's time to deal with a new project, you must consider adapting your leadership skills.
As a leader, you should be flexible to manage unexpected situations, offer new solutions, and be open to feedback and suggested improvements.
It would help if you also mastered negotiating, adaptability, and feedback.
In the biz, you'll be more valuable when you're flexible.
Positivity
True leaders are those who can maintain positive vibes in the workplace. If your team feels valued and appreciated, they will deliver beyond expected, and you'll ensure completing all your projects and initiatives successfully.
Building a friendly relationship with your employees will help you a lot. You'll also need other traits, including Problem-solving, interpersonal skills, motivation, compassion, and recognition.
Communication Skills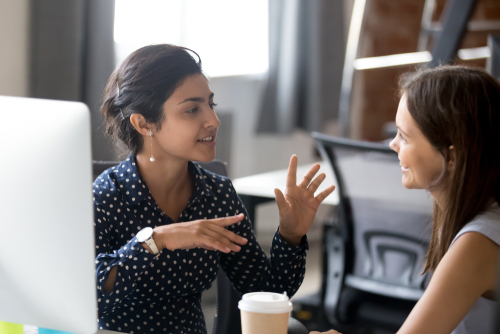 From corporate strategy to given duties, great leaders can fully articulate matters. Open dialogue among top management, supervisors, and staff fosters a welcoming environment and integrity. A competent captain must have a wide range of communication skills, such as written and nonverbal communication, active listening, presentation, and public speaking.
Team Building Skills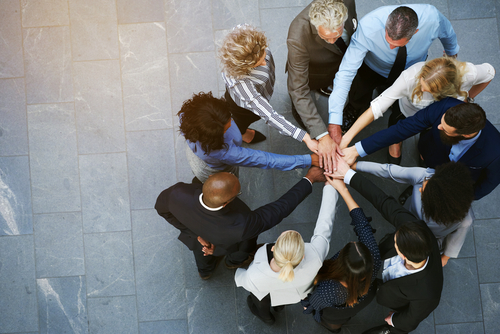 Understanding your team member's strengths and weaknesses will significantly help you build stronger teams since you can ideally assign tasks and get the best results. To be a good team builder, you should have strong communication, empathy, and problem-solving skills.
Problem-solving Skills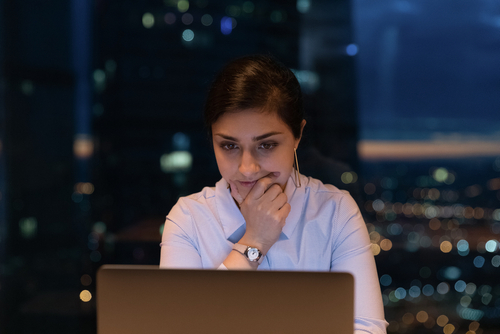 Good leaders are those who can resolve any issues that arise at work. They can maintain their sanity in all situations to make good decisions. They can also solve these problems individually or in a team.
To be a problem solver, you must think critically, research, and have analytical and team-building skills.
It's not only about work, but being a problem solver will help you to manage all your daily issues.
Trustworthiness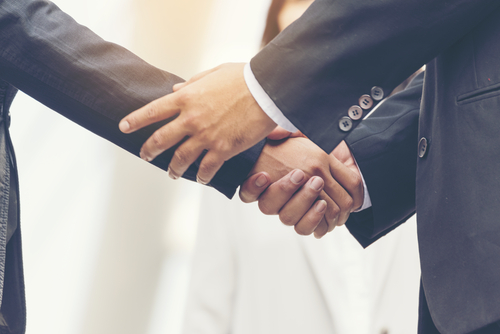 You can gain everyone's confidence if you are a trustworthy person.
Being trustworthy and reliable means never missing a deadline, being honest, and being able to present yourself as a solution to any problem.
This requires being a good communicator, an initiative, goals-oriented, and a loyal person.
Capability to Instruct and Guide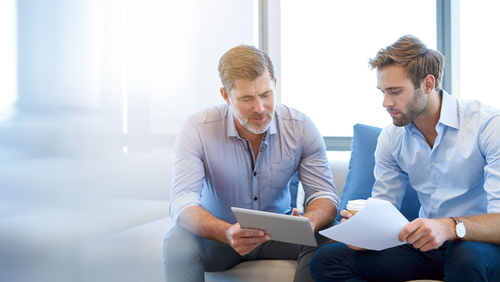 Excellent Leadership is the ability to teach and help others around you advance their careers, which grows the organization. Training and guiding other coworkers will require being motivated, adaptable, helpful, rewarding, and straightforward.
Employees value leaders who encourage development because it shows that their manager loves them and wants to see them succeed.
Knowledge of Technology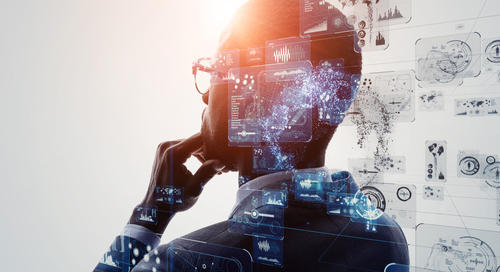 Almost every profession requires information, and leaders are supposed to use it to drive development, development, and productivity. Include your expertise with industry-specific technology, such as programming languages, scripting, or product development systems, to demonstrate the depth of this leadership skill on your cv. Explain how you utilized technology to automate or enhance a task.
Read: How to Become an Entrepreneur with Only 3000 EGP? Khaled El Sayed, Business Consultant, Answers|Drjobpro.com
How to Improve Your Leadership Skills?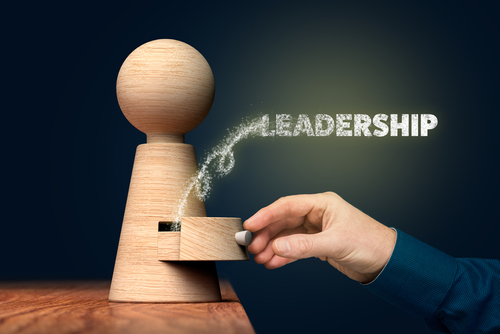 You can improve your leadership skills anytime since you can start with straightforward steps.
Deliver your work on time and help your coworkers. This will demonstrate your reliability and initiative traits, for example.
If you successfully show these abilities, you'll climb your career ladder up quickly.
Check out tried and tested ways to improve your leadership skills:
Learn more about Leadership
Knowing more about the subject help, you better understand its ins and outs to develop more accurate skills. So, you can start by following leadership experts on social media, especially LinkedIn, to understand more about it and how they handle situations using their leadership skills.
You can also read the book "How to Win Friends and Influence People," which comes on top of the recommendations.
And also can watch videos on Youtube or Listen to Podcasts online about Leadership.
Attend Leadership Training Workshops
Because leadership abilities are in high demand across industries, you may select from various leadership courses, workshops, and seminars. A quick web search will provide you with several possibilities to assist you in choosing the most fantastic match for your schedule, required abilities, price, and length.
You can start with free online courses on Udemy and Coursera; then, you can attend in-person workshops where you can practice role-playing.
Look for additional leadership opportunities
If you are having difficulty obtaining leadership chances at work, you may be able to find them elsewhere. You may attempt various leadership-development activities at work to help you develop your talents while coaching your team to set each other. This might involve taking the initiative in scheduling events or excursions with your coworkers.
Take over as the Leadership of an established group
Leading is the finest approach to improving your leadership abilities. You may be a member of a sports team, a meet-up group, or any other activity. Are you in charge? If not, assess if they require one.
Create a new group or team
You can create a group for reading, running, exchanging career tips, etc. Building a group with a specific mention will help you be an authentic leader with goals while enjoying your favorite activity.
Deep dive into your favorite workstyle
While studying more about leadership styles, try to write down what inspires you most so you can apply it to your work. Practicing is the shortest way to improve your leadership skills.
Look for a mentor
The most significant way to learn is to learn from people you respect. If feasible, seek a leader you admire to advise you regularly. They may assist you in setting objectives for being a more decisive leader by fostering and applying abilities.
How to Mention Your Leadership Skills in Your CV?
Incorporating crucial leadership characteristics that may be helpful to hiring managers in your resume is a must. Your experience, skills, and achievements section are good sections to demonstrate your leadership qualities.
Resume Examples of Leadership Skills
In your skills section, you can convey your leadership skills:
Shortly by mentioning some leadership traits, such as Decisiveness, problem-solving, communication, integrity
Alternatively, if you desire greater depth in your skills area, follow this format:
Skills:
I've managed a team of 15 content writers to deliver best practices on content marketing and managed to increase the website by 500% in only three months.
Similarly, your list of accomplishments might contain honors or distinctions demonstrating Leadership. An outstanding demonstration of a top achievement would be as follows:
Company XYZ Achievements, Team Leader
Exceeded the objective by 40% in manufacturing rate (2022, 2023)
Won the 2022 "Enterprise Leadership and Mentoring Award"
Leadership Skills in Your Cover Letter
In a cover letter, you give a prospective employer a sense of who you are. Assume you've been assigned the responsibility of managing a significant project. Your cover letter should highlight one or two accomplishments where you utilized a leadership skill and the outcome. For example, you could explain how you rallied a team behind a single purpose and provide metrics showing how the project succeeded.
To Get Things Wrapped,
It's all about your thoughts and behavior; developing leadership skills has to be your next day's task to advance your career, get higher positions, and achieve better results.
The UAE, especially Dubai, is among the top countries looking for professionals with reasonable leadership goals.