January 2022
24
Photo-sharing platform Instagram is reportedly starting a new business model that will let creators make money with the support of their communities. According to a media report, the company calls this business model "Instagram Subscriptions."
Subscription's new feature lets creators add a "subscribe" button on their Instagram profiles. Creators will set the monthly price they want.
Meta had launched a similar feature Facebook Subscriptions, in June 2020 for creators of the popular social media platform. The company is now expanding the same business model to Instagram.
With the new Subscriptions feature, Instagram hopes to establish a closer relationship with its most loyal users and increase recurring revenue by providing benefits and exclusive content.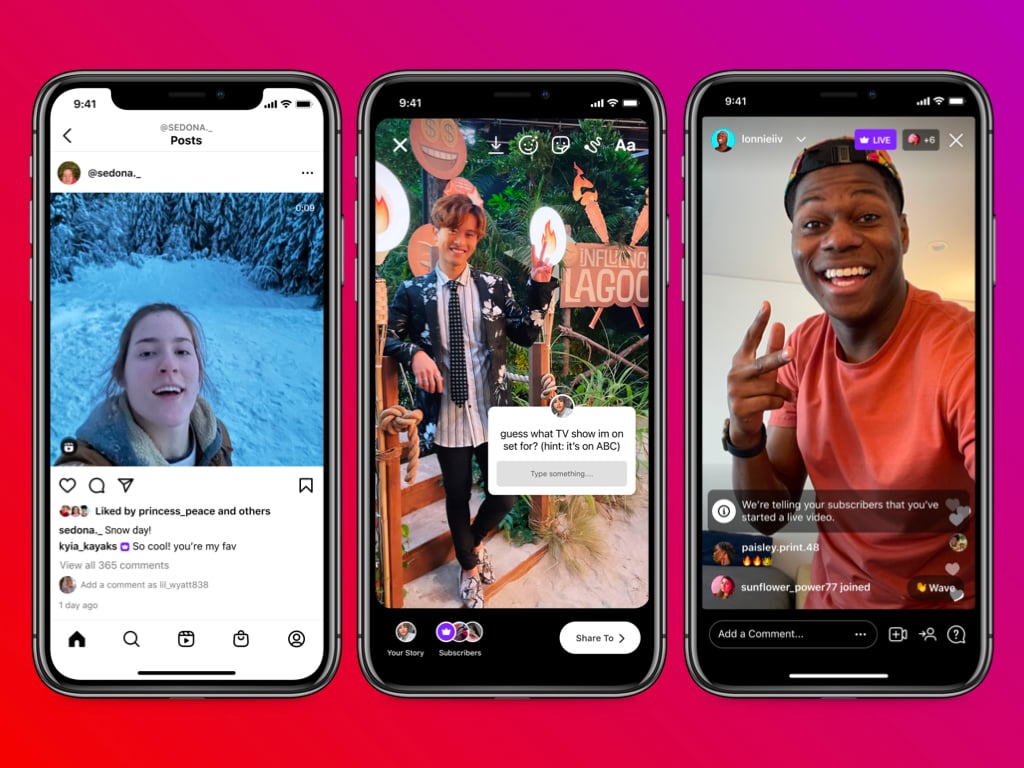 Once you subscribe, you will receive the benefits of Subscriber Lives, Subscriber Stories, and Subscriber Badges.
IN A RECENT VIDEO, Instagram CEO Adam Mosseri said that the new subscriptions feature will help creators engage with their fans and earn money from their posts.
"With Instagram Subscriptions, creators can develop deeper connections with their most engaged followers and grow their recurring monthly income by giving subscribers access to exclusive content and benefits, all within the same platform where they interact with them already," Instagram said in a blog post.
How does this work?
Fans and content creators can connect more directly with each other by paying a monthly subscription fee for access to one-of-a-kind inside materials, including lives and stories.
When you are subscribed to a content creator, you will get a purple badge next to your name so that it's easier for others to find you.
Subscription levels are as low as $0.99 per month and up to $99.99 per month, with each creator setting their own price.
Looking for more sources to make money?
Source: The Economic Times