June 2022
15
Video game jobs are the stuff of dreams for many of us. After all, video games were a big part of many Millennials' and Gen Z's childhoods.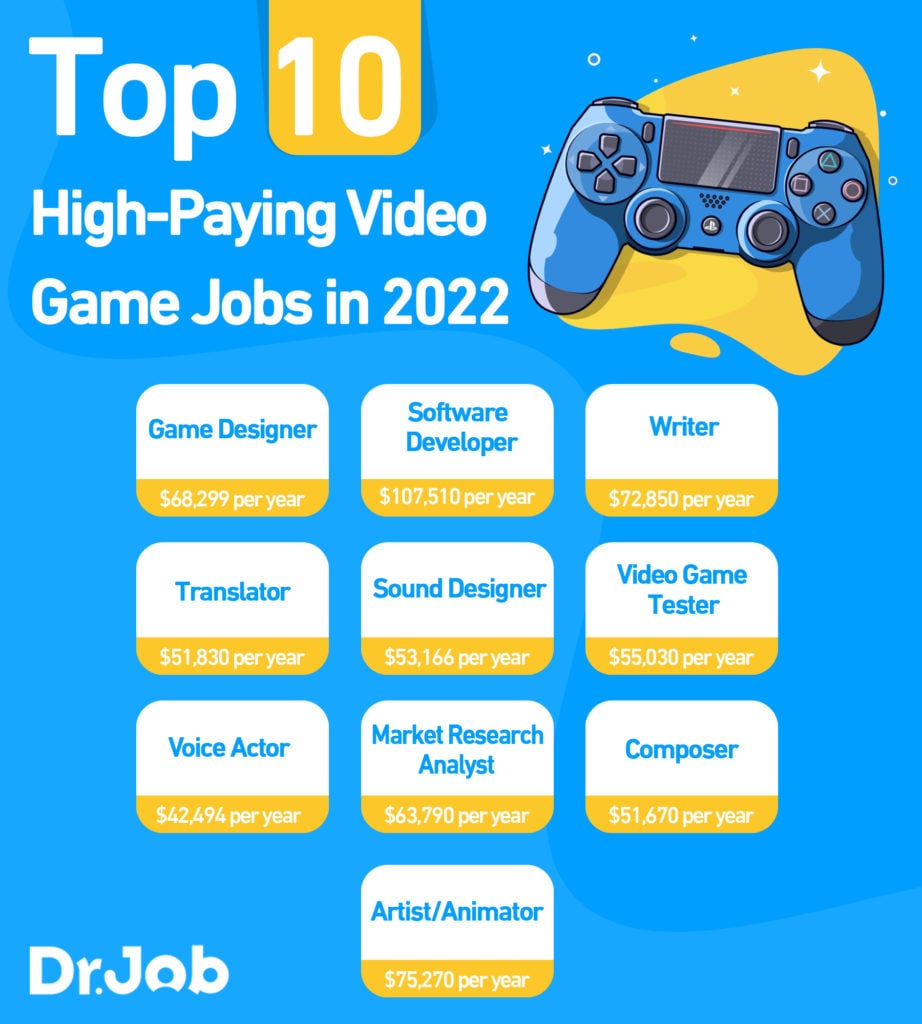 In our early years, we found comfort and entertainment in games like Super Mario, The Legend of Zelda, Final Fantasy, Halo, Call of Duty, Grand Theft Auto, and many more.
Everyone wants to be a part of the next big game. Having your name on a game that hugely impacts people's lives would be incredible.
Fortunately, the video gaming industry is significant, providing you with numerous options for safeguarding your video game industry legacy.
Along with traditional IT jobs, there are a few more in the area that may catch you off guard.
Here's all you need to know about video game professions, including some of the highest-paying jobs in the business.
What are video game jobs?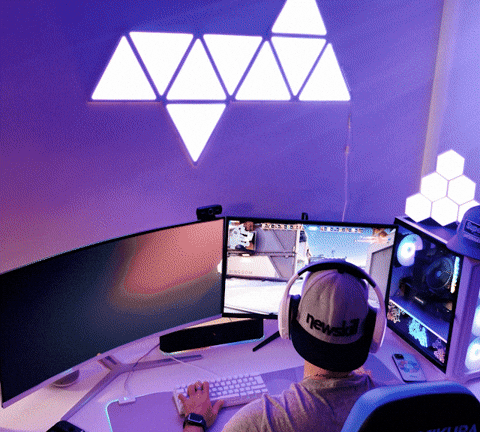 Let's take a step back and define what video game jobs are before we get into the high-paying video game occupations.
Read also, Top 12 Recession-Proof Jobs & Careers 2022
Technically, any position that aids in developing a video game qualifies.
Along with typical video game designer and software development professions, there are plenty of opportunities in marketing, music, and other fields.
A great deal of skill goes into making a single game.
As a result, gaming industry professionals represent considerably more career possibilities than you might imagine.
Dr. Job shows you the top 10 High-Paying Video Game Jobs today.
1- Game Designer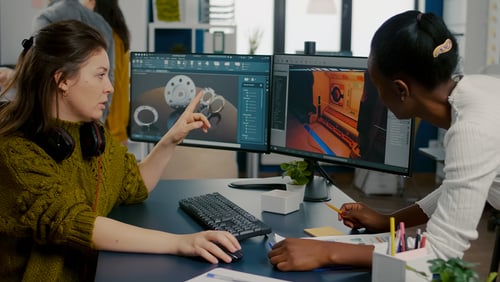 A game design career can be a terrific alternative if you're seeking one of the classic gaming industry jobs and one that's both technical and part artistic.
Game designers create concepts, characters, and storylines for video games while simultaneously overseeing development.
They usually spend a lot of time collaborating with other technical team members to ensure that development goes smoothly.
Video game designer positions typically pay roughly $68,299 per year on average.
2- Software Developer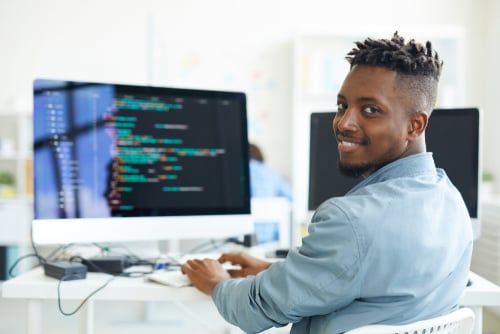 Game designers are in charge of a project's overall vision in the video game industry, but software developers often bring that vision to life.
To ensure the game is playable, software developers spend their time writing code, fixing difficulties, and managing most of the technical tasks.
To get started on this road, you'll almost always require a Bachelor's degree.
After that, you'll be well on your way to a salary of around $107,510 per year if you secure software engineer employment and establish your reputation.
3- Writer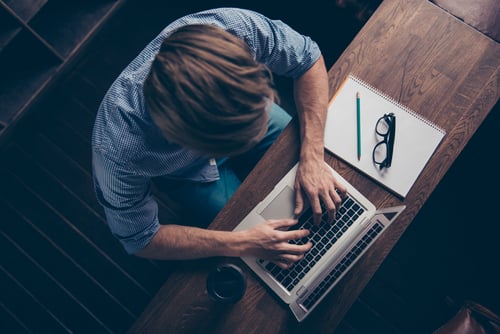 The video game industry relies heavily on writers.
They may be responsible for writing dialogue scripts, stories, and more. Additionally, technical writers may be required to provide manuals and other essential documents.
The amount of money a writer can make varies based on their field. General writers, for example, can earn up to $63,200 per year, whereas technical writers can earn up to $72,850 per year.
4- Artist/Animator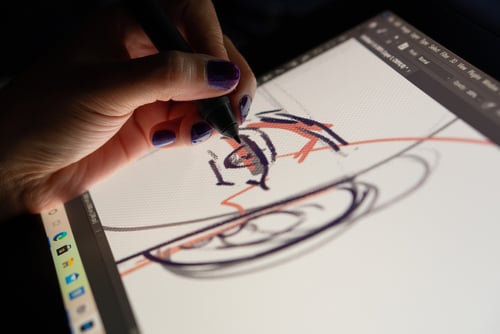 Technical artists work as video game animators. They generate animated graphics, such as game characters or scenery, that help bring the game's world to life.
They must also have strong imaginations. Animators almost always require specialist software.
Animators often hold a Bachelor's degree, while some may choose courses instead. In any case, the average annual salary is $75,270.
5- Sound Designer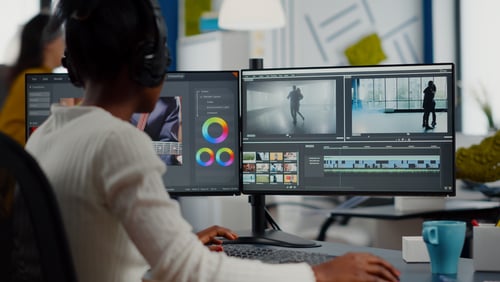 Most video games include intricate soundtracks with ambient sounds, sound effects, bespoke musical scores, and tracks by various artists.
As a result, gaming studios rely on sound designers to ensure that the audio component of the game is up to par.
It takes a lot of coordination to make sure the right sounds happen at the right time.
However, in exchange for your efforts, you can expect to earn around $53,166 per year.
6- Translator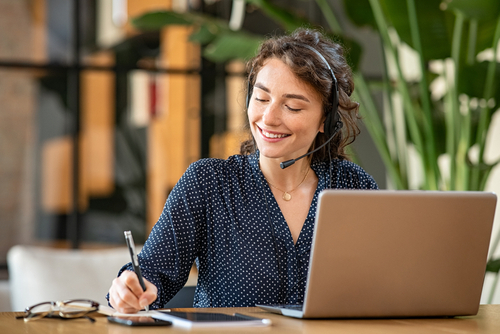 Many video games give players the option of playing in multiple languages.
That makes it easier to advertise the game internationally since the developer may highlight the availability of the native language of a particular region during demos and advertising.
Translators are experts who transform existing dialogue, voiceovers, manuals, and other types of content from one language to another.
You can expect to earn around $51,830 yearly for your language skills.
7- Video Game Tester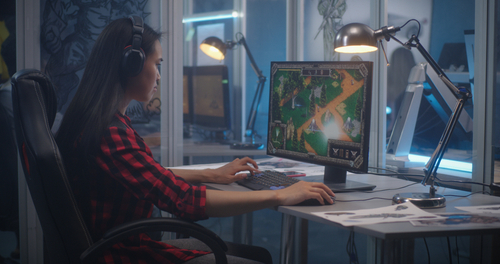 Video game tester is one of the most sought-after positions.
Those professionals spend the majority of their time developing video games. While it may sound like a lot of fun, it's a lot of labor.
Video game testers are responsible for spotting flaws, detecting bugs, and reporting them.
To find flaws, they may play the same area of a game thousands of times. They may also be entrusted with providing input on the overall player experience, ensuring that the final product is both bug-free and enjoyable.
From a professional aspect, video game tester employment can be highly competitive.
If you manage to land a job, you can expect to earn $55,030 yearly.
A Suggestion: Working as a video game tester is an excellent way to break into the industry.
It's possible to obtain a foot in the door for future employment in development, quality assurance, or a related field by being open to those opportunities.
8- Voice Actor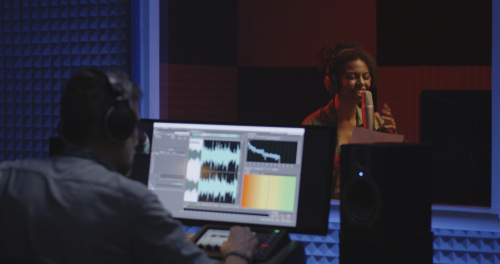 If you want to be the voice of a video game character, becoming a voice actor is probably your best shot. These professionals' voices can be heard in various projects, including video games, voiceovers, cartoons, and more.
In general, voice acting jobs are project-based.
That isn't to say you won't be able to make a decent living.
It's common to earn $20.43 each hour. So, if you work full-time and take on a variety of assignments, you could earn around $42,494 per year.
9- Market Research Analyst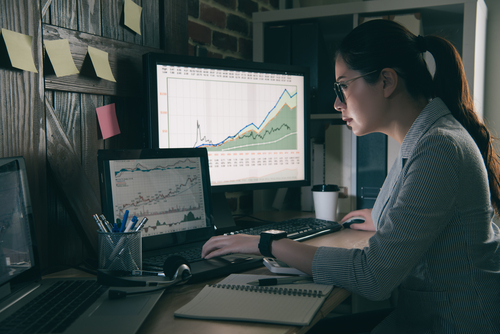 In the video game industry, market research analysts are crucial.
They will not only analyze data to discover what types of video games might appeal to the general public, but they will also undertake a study to investigate new advertising tactics, feature preferences, and more.
To get started in the field, you'll typically require a Bachelor's degree because you'll need good marketing and data analytics skills.
You can expect to earn around $63,790 per year.
10- Composer
While some games include music from well-known performers, others use original compositions.
Composers write the pieces for games that require creative music.
They apply their musical expertise to create something unique and memorable that fits the game's tone, ensuring that the music enhances the whole experience.
Composers typically hold a bachelor's degree in music.
However, only a tiny percentage of people with musical abilities can make $51,670 per year as a composer without formal training.
In conclusion,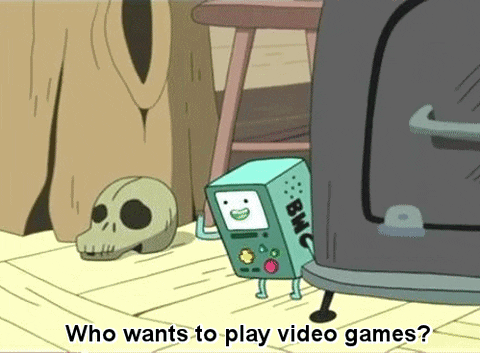 All 10 of the above occupations pay well and allow you to start a career in the gaming industry.
While they can be very competitive, they offer opportunities to break into your desired industry and work on the next blockbuster game.
Take a look at each of the video game occupations listed above. After that, think about your skills and interests.
After that, you might be able to choose an appropriate option, allowing you to get your video game career off to a good start.
Best of luck!