December 2021
27
Whatever your career goal and your dream, either to get a job in a global company like "Google" or just get a job that brings you "happiness" only, the job search journey always comes full of anxiety and exhaustion where waiting for results is long.
As we await a new year full of drastic changes as we adapt to the latest patterns of technology and our new reality of remote work, work from home, and online work patterns, there are some steps that you can take to ease the stress of the job search phase and speed up finding the right job.
17 Effective Tips to Speed Up Your Job Search In 2022
Get Creative with Your Job Search Strategy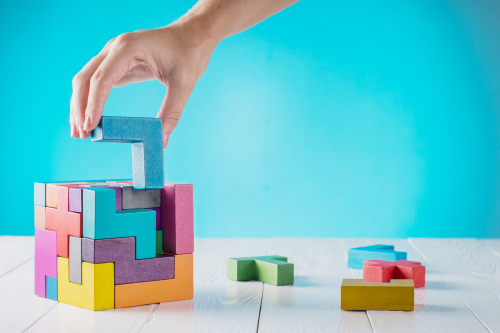 With the competition in the job market right now, you always have to keep being "creative."
Here are three tips that will help you get the most out of your job search:
Be proactive: If you don't like something about your current job, identify ways you can improve the situation. For example, if you want more money or benefits, discuss these matters with your manager before the annual appraisal. And if you want to learn new skills, volunteer on projects that help you develop them.
Make it easy for employers to reach you: you can start communicating with employers before they start searching for candidates by identifying your areas of interest, searching for companies working in these areas, looking at their websites, searching about their services or products to identify shortcomings and finding solutions to them so that you can communicate with them to put forward your solutions to problems that they may not even know they exist.
Get out of your room: About 80% of jobs are "hidden" jobs that are not posted online. So, get out of your room and attend career and employment events and fairs to get in touch with those professionals "in person."
Research Your Target Industries Comprehensively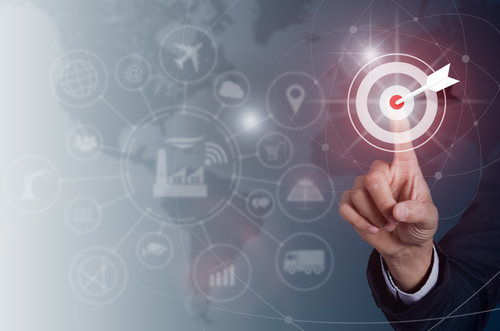 With the diversity of income sources and economic changes in the coming decades, job seekers will be more diverse and adaptable.
So, to get the information you need about your field, be sure to read the official industry reports, newspapers, build relationships, and meet experts and professionals already working in the field.
You should have an overview of the field before starting a career in it. Your industry research will always speed you up for the job as the more information you read, the people you meet, and the opportunities you discover.
Make Your CV a Work of Art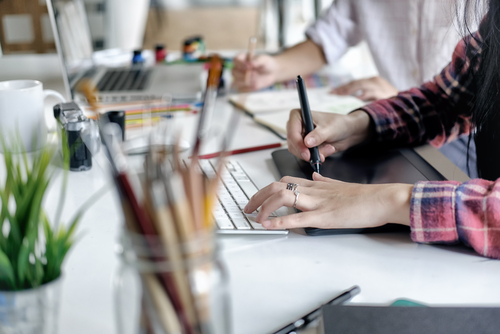 Your resume is one of the primary tools when searching for a job. So, it should be a work of art that sells your strengths and grabs your employer's attention.
Here's how to optimize it:
Put a catchy headline to get employers to read your resume.
Choose a simple, easy-to-read resume template and make sure the font size is large enough to read.
List all of your professional experience relevant to the job.
Write down some of your goals that align with the organization's goals.
Tailor your resume to each job posting and avoid the "one size fits all" rule.
Read the job posting carefully and see if the company asks for specific requirements for this job (e.g., at least five years of work experience), then tailor your resume to the company's needs and show your familiarity with the field during your past years of work.
Proofread your CV manually or electronically.
Don't forget! Add your cover letter and explain why you are interested in working for the organization.
Create A Digital "Portfolio"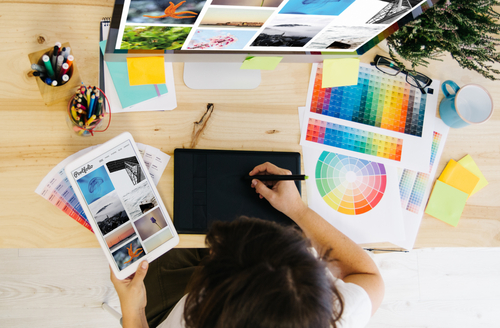 Since we are in the age of "search engines," you have to realize that "Google" and your "social media accounts" are your new digital resume, and they are the first thing that catches the attention of employers.
So, treat them like a virtual 'portfolio' and update it regularly by adding your latest work and accomplishments.
And don't be afraid to start now! All you have to do is collect the best samples of your previous work (some articles, blogs, etc.), publish them on your LinkedIn and Workfolio accounts, and then use your account link to apply for jobs directly.
The Completion Profile will help you answer three basic questions: What did you do? Can you do that again? And what is the price of your services? If your accomplishments are buried in a scattering of documents, software, and hardware, you cannot answer these questions.
Upgrade Your Job Search Toolkit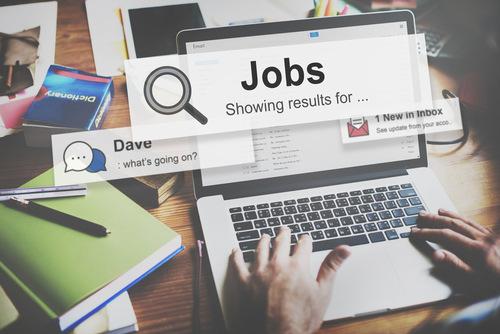 Looking for work is more "art" than a "science." While it still requires attending career events, getting recommendations from friends, and honing more skills, some new websites can help you find the perfect job that you need to get to know well.
Dr. Job Pro comes at the top of the list of these sites as the site allows you to receive alerts about the latest job advertisements from your favorite companies and your position in the recruitment process.
The site provides notifications of new jobs based on the keywords you use so that you never miss an opportunity again.
The site also features many ways to save jobs to apply for later and save employer accounts to your file, so you are ready to apply for their vacancies.
Target The Right Jobs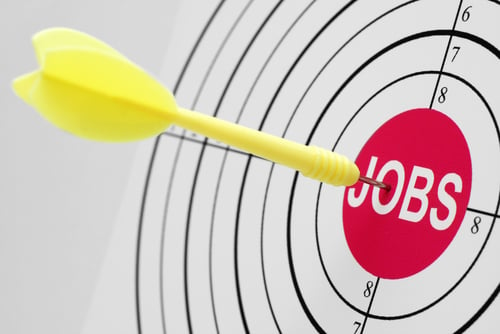 Write down the ten key positions in your field of work or, if you're not working, life, and then identify all the skills, qualifications, and experience required for each position. Then look at each position and ask yourself: "Do I have enough skills, qualifications, and experience to fill this position?" If not, determine what you need to do next to meet the requirements of each position.
Being aware of what recruiters are looking for can make you more selective in your job search. This way, you can choose jobs that will help you develop new skills and credentials.
Target The Right Companies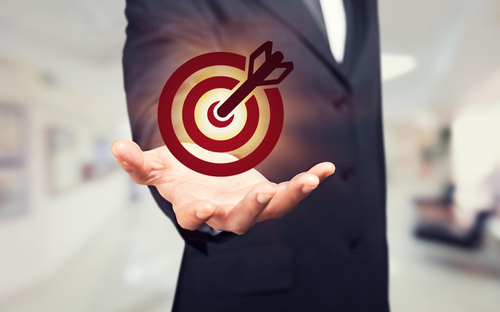 Identify the best companies in your field, then gather information about each one. Find their products, services, market position, and plans. If you can't find information about a company, contact the people who do business with that company for their insights.
This information can help you apply for jobs with these companies more easily when searching for a job.
The more you know about a company's structure, goals, and competitors, the more prepared you will be to present yourself as someone who can add value to that company's goals.
Create Your Digital Identity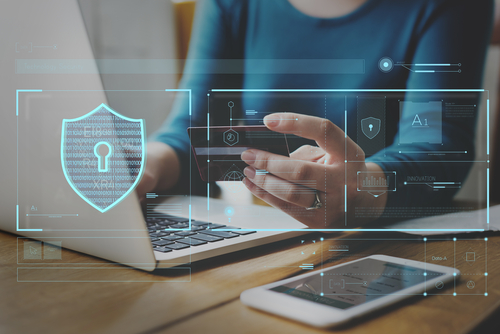 Maintaining a professional identity online is one of the most important steps you can take to advance your career.
You might say, "But I don't want to waste time on the Internet," which is not what I mean by creating an online identity.
There are many platforms on which your presence guarantees to enhance your professional image with employers and industry experts, and among them come: Linkedin, Quora, Twitter, Slideshare, and other platforms that help improve the professional image of a person.
All you have to do is post content that adds value to people's lives to ensure you get more followers.
In addition to building your audience and brand through content creation, you also need to ensure that your online profile is current and complete. This includes all the details you'll need to fill out an online application or upload your ATS (Applicant Tracking System) compliant resume.
Make sure the information listed on your resume matches the information on all of your social profiles. This way, recruiters can easily match the two together and reach out to you if they are interested in talking about your skills.
Create A Professional LinkedIn Page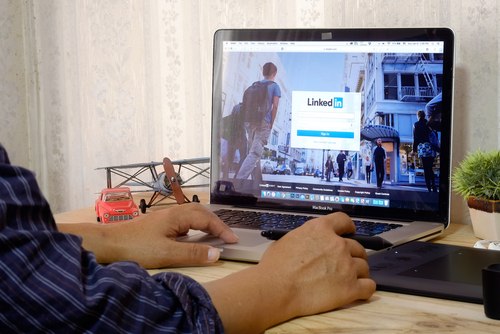 Before creating a LinkedIn profile, make sure you're ready to appear on the radar of recruiters and professionals in your field.
The following steps will help you create an attractive professional profile that will catch the attention of the most important employers:
The content of your profile should focus on who you are and how your background can help a potential employer solve any problems they encounter.
Include details about your education, skills, experience, achievements, connections, and things that give potential employers insight into what makes you unique.
Use the specific fields provided by LinkedIn to include the details recruiters are looking for.
Include keywords related to your target field to increase the chances of your profile appearing when searching for candidates with specific qualifications.
Join Job Sites Quickly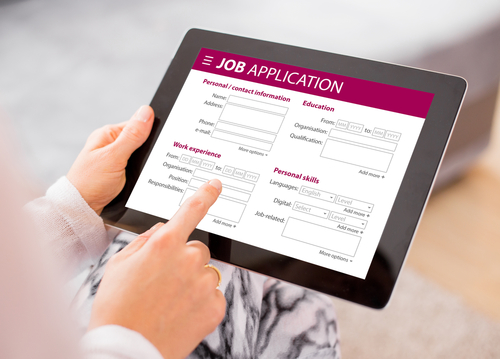 Job sites are an essential and indispensable part of your job search journey.
The reasons behind its effectiveness lie in:
Job sites have thousands of open jobs updated daily and all on one platform, making it easy to see them all quickly.
Job sites help you keep your job search "secret" as no one notices your activity on it.
Job sites work with the latest technological methods and artificial intelligence techniques. There is no room for discrimination between candidates, as CVs are automatically filtered without human intervention.
Send The Right Message to Hiring Managers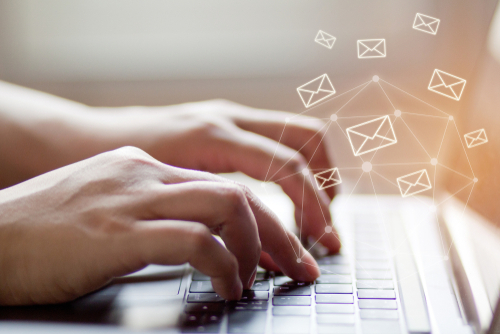 To get the right message across to hiring managers, you must understand the hidden message codes companies send out in job advertisements.
By that, we mean making an effort to identify the company's actual needs and match your skills and work experience with what they are looking for.
This ensures that you get more interview invites and enhances your distinction among all other candidates.
To begin deciphering recruiters' messages, note the tone used in the job posting. Some words are negative (always the problems), and some are positive (candidate strengths). After taking your notes on the job posting, start crafting the job application letter according to their needs.
Customize Your Job Application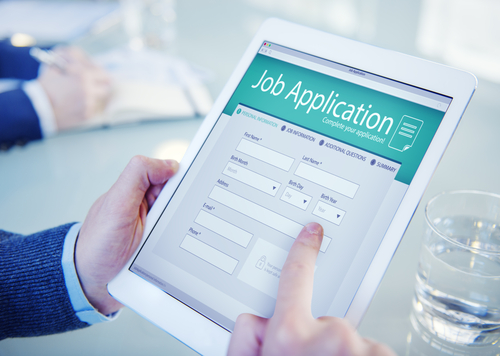 Sometimes, recruiters will set a specific requirement regarding the job posting to determine who can master the job and follow instructions. In some job advertisements, we may read at the end of the ad, "The applicant must send his CV in the form of a Word file" or "Please use the code "sic." These conditions are necessary for your CV to pass.
By customizing your application, we don't mean writing a new resume and cover letter every time. Still, we suggest changing some sections to understand the keywords used in the job posting, adding information relevant to the position, and possibly deleting unsolicited sections.
Stop Applying for Jobs You Don't Want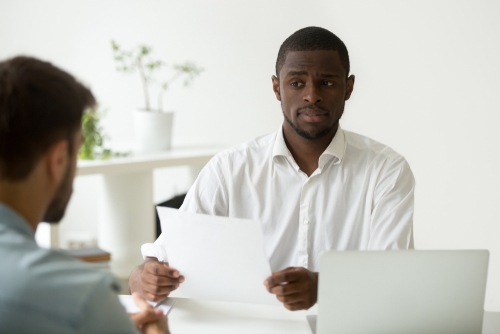 Many job seekers think that they need to apply for all open positions and that leaving a job without applying makes them lose out on a lot. This is a big mistake, as randomly applying for jobs leaves a negative impression on recruiters because it shows a lack of seriousness and adherence to the terms of the advertisement. Random job applications can close all opportunities in large organizations that rely on applicant tracking systems to identify candidates. The system marks your resume as "spam" and prevents it from reaching HR managers entirely.
Build Relationships and Devote More Time to Communication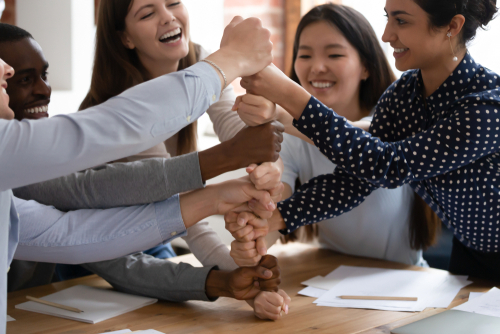 Communication is such a great career booster that it should be maintained even if you are not looking for a job. The jobs now go to the most professional and build relationships with other professionals. A person does not get a job because another person has a relationship with an employee within the organization.
Here we would like to emphasize that the more people you know in your field, the higher your chances of finding a job. So, it is worth putting in the time and effort to connect with people in your field.
Ask For References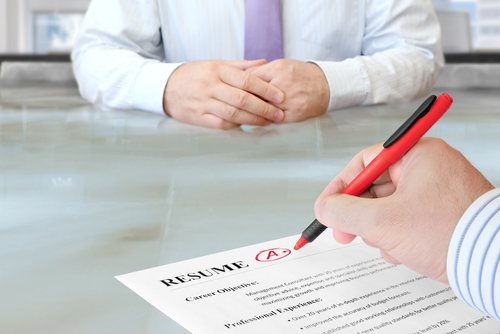 A reference is a contact who will give you information about the job or training. Usually, the contact works at the place where you apply.
You can get references through contacts you already have or by contacting people directly.
If you know people who work where you want to work, ask them if they would be willing to be a reference for you. Even if they cannot be a direct reference (for example, because they do not have the authority to hire), they may be able to give you some advice on how to get a job.
If you don't know anyone who works there, search LinkedIn to find and connect with people who work there.
You are more likely to get helpful information from an employee than from a company website. And it's worth taking the time to find someone who can give you good information - it can make all the difference in getting the job!
Make A Plan for Personal Interviews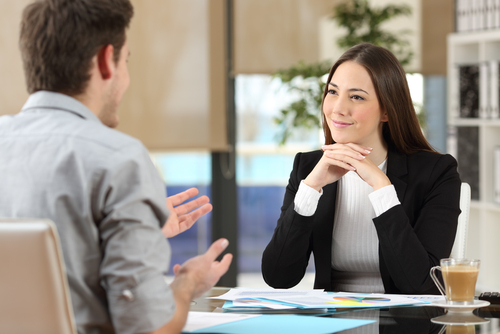 An interview can be a nerve-wracking experience.
The best way to stay calm is to plan before the interview begins.
You should find common job interview questions and prepare to answer them professionally. By being prepared, we don't mean memorizing, but at least defining what you're going to say so that you can answer smoothly in a nerve-wracking job interview.
Here we can help:
In the end, there's no one-size-fits-all strategy for searching for a job. But these 17 tips should help you speed up your job search, whether you're looking in 2022 or any other year.