September 2021
14
Hello, I'm Ola from X company, and after checking your LinkedIn profile, we're inviting you to attend an interview next Tuesday at 1:00 P.m.
That is the anticipated call for any employee looking for a new opportunity to gain more knowledge, skills, and salary.
But, have you ever thought about what you will do if you have a scheduled interview during your working day? And how you'll attend the interview while not raising red flags that you're secretly looking for a job?
Although it's tricky, some effective secrets will help you win the best of the two worlds.
In this article, you'll read 5 ways to sneak out of work to attend a job interview.
Schedule Your Job Interview Away from Your Standard Work Hours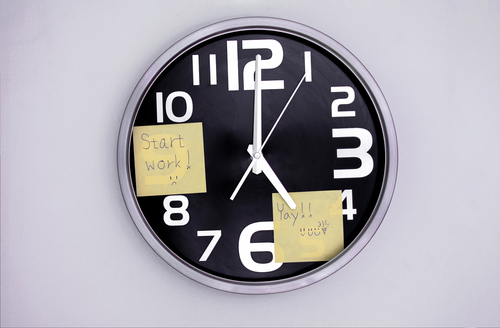 Although it's challenging to ask a recruiter to schedule an interview earlier or after your working hours, it's vital to ensure that you can keep your job-hunting secret, relax, think only about the discussion, and focus on your target goal: getting the job.
Most recruiters are flexible regarding rescheduling the job interview timing as they understand that it'll be challenging to take time off during the day. You're also an employee who has tasks to do, deadlines to meet, and meetings to attend.
Selecting a time outside your daily work hours also proves that you are loyal and honest to your current employer; he is still paying for you, and you're still responsible for his work. That will be a star-point added to your resume.
Utilize Your Sick-Leave Days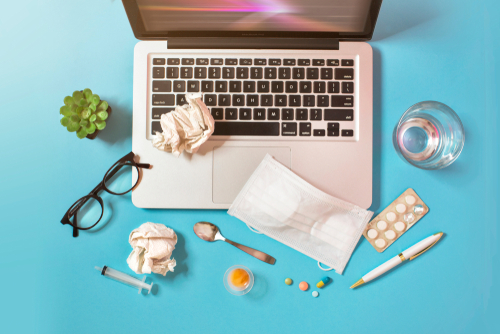 The superb strategy is to take the day of the interview off as a vacation. If this doesn't work, you can take a half-day off. By taking the day off, you'll be more relaxed, focused, and organized. You'll be able to think only about your interview, leaving your deadlines, meetings, and calls behind your back.
To take the best advantage of this day, you can schedule more than one interview "if available" or stay updating your resume and sharpen your digital presence.
Taking a day off to attend an interview isn't a bad move. Interviews will open your doors for more lucrative opportunities where you learn more and get paid more. So, don't think a lot regarding taking the day off- it may be an off to a big ON.
Don't Lie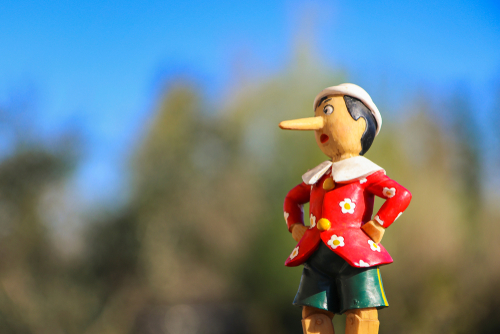 "I have a doctor's appointment," "My grandma has died," "I was on my way to work, but the car has broken down." All are good excuses for a student at school but not for a professional employee.
If you're not able to take a day off, don't lie. Tell vague reason, I have a personal meeting, for example. A good employer will not ask for reasons.
Reasons To Mention While Leaving Work to Attend an Interview
You may make a variety of alternative reasons for not coming to work.
You can be imprecise or detailed, but it's ideal if you provide a convincing justification that you're confident in. Above all, make a justification that will appear plausible to your supervisor.
If phoning in (or texting) "tired to work," it's essential to become as brief as can be. There's no need to become caught down in minutiae. Here are several possibilities:
I need time for mental relaxation
I'll take sick leave.
I leave work earlier for personal issues.
I'll pick my family at the airport.
I have an urgent personal appointment
I have to attend a funeral.
I have to attend a "Parent Day" at my daughter's school.
I have a doctor's appointment
I'm not feeling well, and I need to go home
I have a medical test.
Use social media With Caution
If you don't tell the truth, use social media with Caution.
A study conducted by a job portal found that 43% of employers discovered that the employee is lying from his social profiles. So, make sure that all your posts are visible only to your friends.
It's better not to post anything related to your day during the day off; if the employer doesn't notice, your coworker may see it.
Make Your Desk Saying "I'll Be Come Back."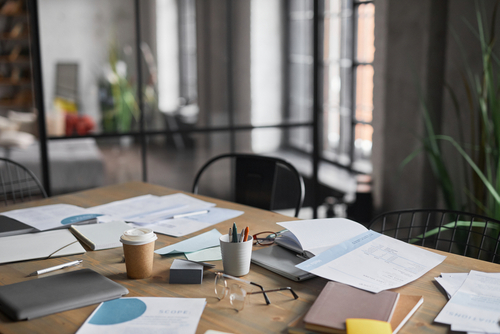 While working in the office, it'll not be easy to sneak out as your manager or your coworkers may visit your desk anytime, especially if there's no way to mention that you're "away." So, leave your desk unorganized with a half cup of coffee, a jacket on the chair, or a sandwich.
Give them that feeling that you're not far away and you'll come back in minutes.
Should You Tell Your Employer That You're Looking for A New Job?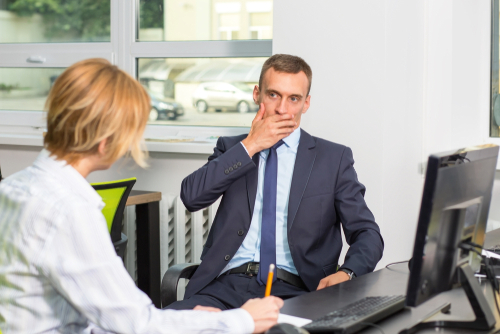 In today's job market, where the growth opportunities are increasing, it becomes more available for the employee to be honest while discussing his career progression.
If you feel that talking about it will not jeopardize your current role, tell your employer honestly that you're looking for a job, and if you didn't try to open this chapter before, keep it secret until you have a job offer in hand.
Looking for a new job while being already employed is a totally legal thing. Having your private reasons is also a totally legal thing, so don't get exhausted while taking time off as it will be a time when you invest your skills and experience for a better career life.
After all, your employer and coworkers will solve the puzzle once you submit your resignation, and they'll understand that you were looking for a job. So, make it an amicable end so you may return to the same company one day or you may need some references from it.
Don't miss out on an excellent chance because you won't be able to attend the interview; meanwhile, don't jeopardize your existing position.