June 2022
24
Customers with questions, problems, or feedback regarding products or services can contact call centers on behalf of companies.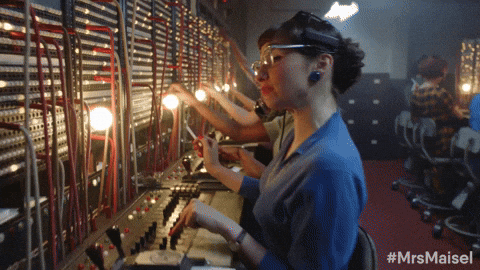 When interviewing for a call center job, you'll have the chance to show off your problem-solving skills and ability to create customer trust.
This article will cover some common call center interview questions and show you some practical answers.
To help you prepare for your upcoming call center interview, here are eight popular questions and sample answers introduced by Dr. Job:
1. What is a call center representative's job description?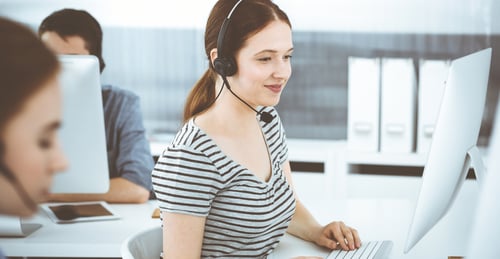 A call center representative's job is to answer customers' questions and provide solutions over the phone.
Read also, 7 Common Internship Interview Questions with Answers
When interviewing for a call center job, it's critical to grasp the role's requirements and the value you'll offer to the company.
Review the job description and respond to this question by describing the skills you can use to meet the position's needs.
Experiences that illustrate your ability to navigate the role's responsibilities and fulfill corporate goals should be highlighted.
Example: "As a call center agent, I'd be the initial point of contact for incoming calls," for example. I excel at carefully listening to customers' issues or problems and determining the best course of action.
If a caller needed to renew a prescription but didn't know how to do so online, I would first help the consumer complete the refill over the phone.
Then, for the caller to finish the task online in the future, I would provide advice on navigating the website and prescription portal.
I have excellent communication skills and can show consumers how to use the company's helpful web tools and aid them with things they may not be familiar with."
2. What are the most crucial characteristics of a call center agent?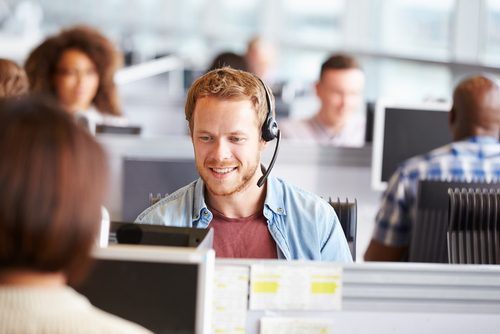 Assisting customers requires many skills, including empathy, active listening, speaking, problem-solving, and time management.
If the job description mentions specific skills, the employer seeks to address those skills with examples wherever possible.
Example: "Listening, critical thinking, and multitasking are the most important skills, in my opinion." When a customer has an issue, I would be able to listen to them, find a solution, and guide them through the process of addressing their problem.
In this profession, I also believe that having a pleasant attitude is critical since it makes customers feel listened to and supported and gives them a positive impression of the company."
3. What do you consider to be good customer service?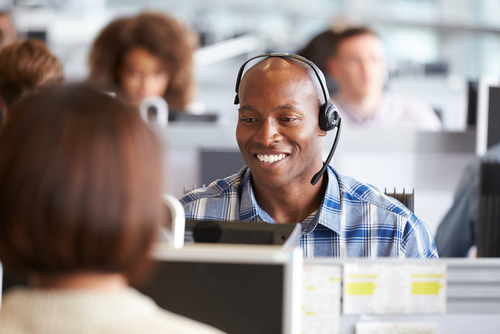 Successful call centers demand excellent customer service from courteous, competent, and helpful staff who uphold the company's good name.
Your response should show that you've dealt with customers respectfully, resolved conflicts, and prioritized their requests.
If you don't have much customer service experience, answering this question regarding how you'd like to be handled as a customer can be beneficial.
In all circumstances, you should demonstrate what good customer service looks like, what value it adds to the business, and how you ensure that each caller receives good service.
Example: "Quality customer service" is "the ability to empathize with a client and see their problems as your own."
The caller who wished to refill a prescription online, for example, might not have known how to use the web portal.
If I were in the customer's shoes, I'd want the person to walk me through the web system so I could do it myself next time.
As the representative, I'd be aware that the caller might be unfamiliar with the web portal, and I'd be patient as I took the caller through each step.
As a customer, I want a comprehensive solution and strive to give the same to my callers."
4. When speaking with a customer, what procedures do you take?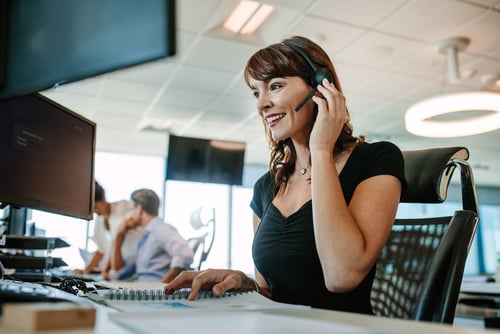 Some call centers give workers scripts to utilize while on the phone, while others train them on best practices.
Call rules guarantee that employees provide excellent service and allow customers to ask more questions.
Demonstrate your process from the beginning to the end of the call during your interview.
Make sure to explain each step and what it accomplishes. Introducing yourself to the caller, obtaining the caller's name and any essential personal information, enquiring about how you can assist them, and concluding the conversation with an opportunity to provide any extra assistance are all possible stages.
Example: "I thank the customer for calling and ask for their name at the beginning of each call."
I may personalize the customer's experience by exchanging our names. I also believe that thanking customers for taking the time to call us shows appreciation.
After knowing the customer's name, I ask how I can be of service and then reassure them that I can assist them.
If they're phoning to talk about a problem they're having, I apologize for any inconvenience this has given.
These measures enable me to gain the customer's trust.
When the call ends, I always ask if there is anything further I can do to assist them.
That allows them to ask any follow-up inquiries. I thank them for calling.
That is my only chance to ensure they had a good day.
5. How do you manage calls from disgruntled customers?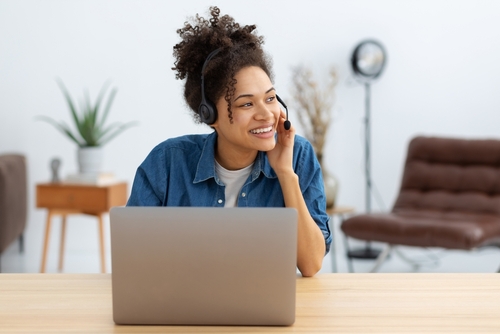 You must be able to negotiate difficult customer conversations to be effective as a call center employee.
While resolving the customer's issue and providing an excellent experience for the caller, it's critical to be respectful and focused on their requests.
In some situations, you may need to follow a specific protocol or enlist the assistance of your supervisor.
You can discuss a hypothetical scenario or use an example from your life.
Example: "I had a customer who was quite dissatisfied with his subscription service since it did not match their expectations."
I apologized for the inconvenience and told them I would look into their problem as their representative.
After obtaining more information, I discovered they were experiencing connectivity troubles due to a failure to update their software.
I explained the issue and how to resolve it by updating their software, but they said they were considering canceling their service entirely.
The customer agreed to a short delay while I discussed compensation alternatives with my supervisor.
I provided the consumer with a free additional month of service.
The customer looked satisfied with my approach and expressed gratitude for my assistance in resolving his problem. They even decided to join up for more of our services.
6. Describe a complex problem you assisted a customer in resolving.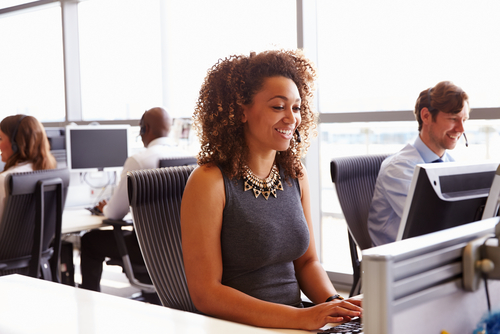 Your role is to provide a quick solution to the customer's problem and urge them to keep using your product or service.
Demonstrate your abilities to diagnose difficulties, solve problems, and meet client needs in your response.
Think about how you can use your firm knowledge to explain alternative problems that customers face and how you can assist them in solving them.
Example: "I once received a call from a customer concerned about their membership being canceled." Their account details were desired as a sincere apology for the complication.
When I looked over his account, I saw a billing issue.
I informed the customer that they would need to update their credit card details before their service could be restarted. I offered to change their billing information over the phone and assisted them in resuming service."
7. What steps are you taking to improve your customer service interactions?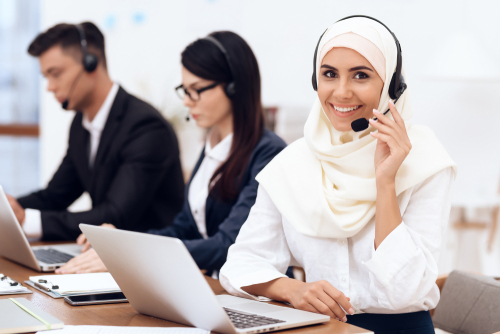 There is always room for improvement when offering the most satisfactory possible customer service.
Additional or advanced training, seeking input from a supervisor, and examining the results of your customer satisfaction survey are all strategies to enhance how you deal with clients and meet their demands.
Discuss your readiness to learn and adapt to new practices and procedures to provide the most outstanding client experience.
Example: "At my former job, I met with my boss every quarter to discuss the results of my customer satisfaction survey."
I requested more training on the particular service and advanced customer engagement approaches.
For this position, I want to continue to enhance my survey numbers by expanding on that practice through my customer service training program."
8. How do you persuade clients to buy more products or services from you?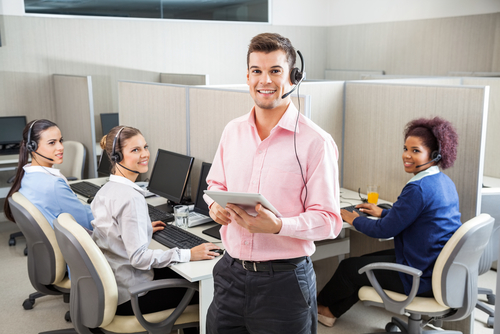 Callers may be asked to add new or existing items and services to their current account with the company, and you may be asked to do so.
Demonstrate your ability to communicate your in-depth understanding of a product or service by emphasizing to the customer how they would benefit from acquiring it while answering this question.
You can also talk about one company's products or services and how you would market it to a potential customer.
This method demonstrates that you have done your homework about the firm and that you are capable of assisting them in meeting their sales targets.
Example: "If a customer calls about a certain product, I listen to what they want and try to find comparable or other things that will help them even more.
" Let's imagine a customer expressed interest in our bookkeeping software and intended to utilize it for billing at their small business.
I would answer their questions regarding the bookkeeping software and its suitability for their business as a salesperson.
I'd also mention the add-on software that makes bookkeeping in a small business more accessible.
The customer may understand how combining the primary program and the add-on can address their billing concerns by demonstrating the benefits.
They can then make their own informed buying decision without feeling compelled to do so by me."