March 2020
26
Creating a perfect resume is the key to getting your desired job. Before applying to Dr. Jobs's Application, we will put in your hands some beneficial tips on how to build your resume.
Top Tips to Create A Perfect Resume: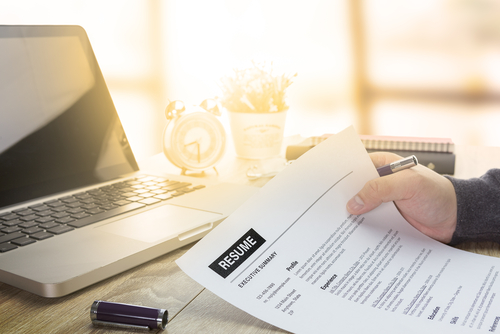 Decide the type of resume

you want.

Chronological is perhaps the simplest resume to write and the most preferable by the employers, it lists experiences according to the order in which they took place which allows employers to quickly skim through.
Functional is the perfect type if you want to change your career path or you don't have practical work experience for it's a skill-based CV that lists your experiences according to skills first then your work experience..
Combination combines the best aspects of the chronological and functional styles, But be careful with the length of this format as it can quickly get long.
Create A Header.
Write A Summary
List Your Experiences Or Skills.
List Your Activities.
List Your Education.
List the schools you've attended, starting with the most recent one. Include details such as GPA, class rank or special awards
Add any other educational experiences, such as training programs, community college or summer courses, seminars and so on
List Any Awards You've Won And When.
List Your Personal Interests.
Read more about creating a perfect resume: