March 2022
18
Tailor Your CV- Did you know that a robot called the Applicant Tracking System doesn't hand your resume to the recruiter until they are satisfied?
And to convince him, you have to be fully aware of his reliance on modern techniques to read and filter resumes and send them to the HR officer.
So, how do you convince the machine to convince the recruiter?
Answer: Draft a CV that matches the job description.
Here we give you a complete guide on crafting a CV according to each job posting to pass the Applicant Tracking System test and impress the recruiter with your skills and experience perfectly aligned with the organization's needs.
What Does It Mean to Tailor A CV?
Tailoring your resume means using the same language or keywords used in the job description throughout your resume to demonstrate that you're qualified for the job.
A customized CV indicates that you have the credentials the employer is looking for and have utilized them in the past to maximize effectiveness at your jobs.
So, How to Tailor Your CV to a Specific Job Description?
Decide What You Want From the Job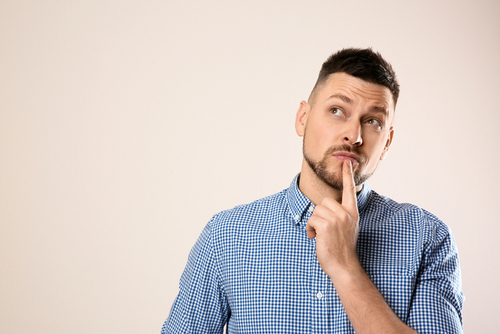 One of many people's mistakes is reaching a wider audience and keeping their resumes more public.
The idea is that the more general your resume, the lower your chance of landing the specific job. Thus, you should focus heavily on what is required in the current position when writing your resume.
Read through The Job Description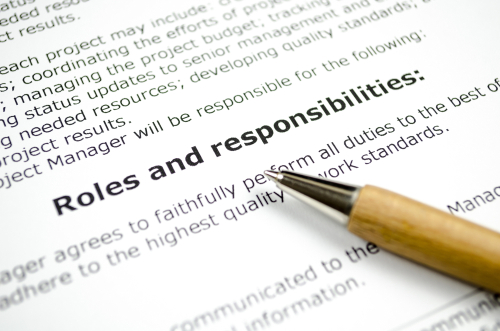 To begin, you must first comprehend the company's requirements and the qualities needed to fulfill the position. Read the description and take notes or mark all important skills-related keywords. These could be words or phrases that appear particular to the function or appear across the advertisement.
Then make a list of particular needs, such as the educational background or skill needed and the number of required. Also, pay attention to the sequence in which the responsibilities are given, as the things listed first are more critical to the company.
When it comes to arranging your cv, you need to mirror the employer's interests - the first things they highlight must be some of the first things you highlight.
Put Recruiters into Your Consideration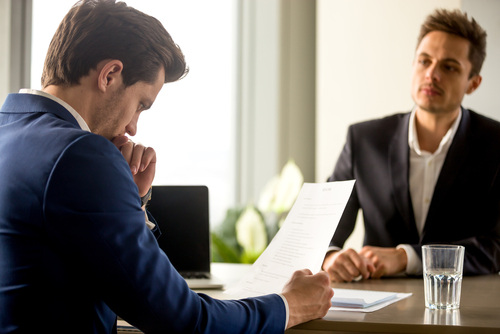 It is easy to talk about your past experiences and achievements. Still, the biggest mistake some professionals make is to discuss past accomplishments that are not relevant to the job they are applying for.
To write an effective resume, you should think about who will read it while writing your resume. New employers want to know the value you will add to their organization or company, and they don't necessarily care about anything else.
By examining the job description, you can determine what is appropriate to mention and what should be avoided.
Write A Catchy "Summary" Section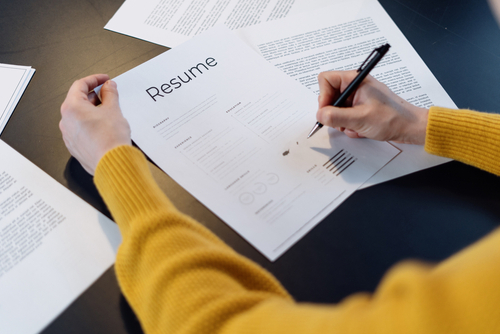 While reading your resume, a recruiter will first see "About You," including those keywords you find while analyzing the job description. Here you can list the best skills and achievements to match the job posting.
For example, if you are applying for a content writer job that needs a professional writer with a bit of technical experience to improve the content, your summary might look like this:
Content writer with over 5 years of experience in e-content marketing. I've written about 1000 SEO blogs that rank first in Google search results, and those blogs have increased our website visibility 3 times more in a few years.
Insert Job posting's Keywords Into Your CV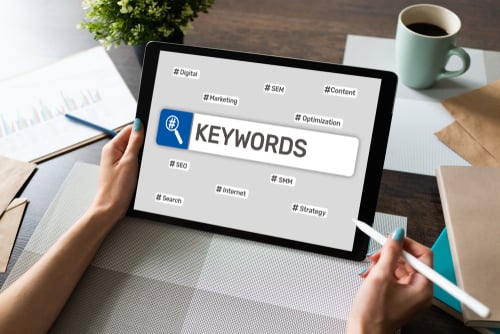 It's not just pasting, and you have to copy/paste smartly; you have to know how to sell yourself as the perfect match for the position. You shall stop clicking Apply Now "buttons randomly and send your resume without understanding your potential employer's needs.
So, spend some time reading the job ad and spotlight the critical skills required for the position. Your resume should answer the essential question, "why should I hire you?" so identify the position needs and requirements and highlight the skills that will fill the gaps.
Breath "Numbers" Into Your CV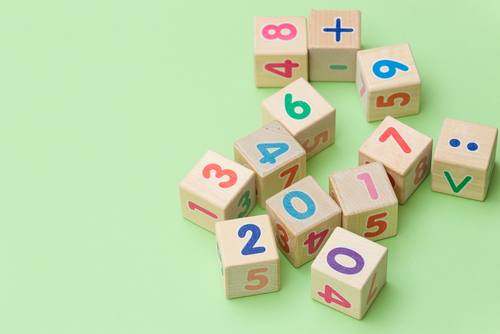 Use quantitative facts in your resume to prove your competencies. Identify where you may include figures to demonstrate how great is your value to any position you have. Such accomplishments will wow recruiters since they need to find truths, not commonly used words.
For example, writing "I wrote blogs pinned to LinkedIn News and brought 3000 conversions for our website in some hours" will pay a recruiter to contact you more than writing "I write blogs using the WordPress platform."
Proofread Your CV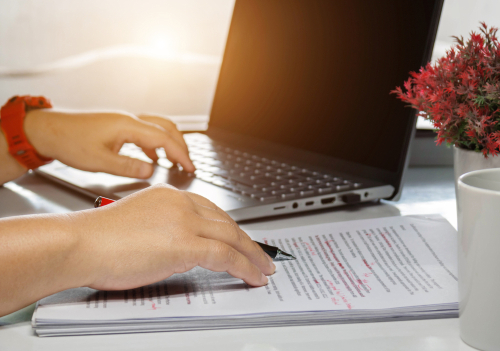 Minor errors can ruin your professional reputation. Your resume's grammatical or spelling mistakes will reflect your weak language skills and show that you don't care about your tasks (CV writing). You can do it yourself or use any online tool like "Grammarly" to proofread and edit it.
Create A Job-Winning Cover Letter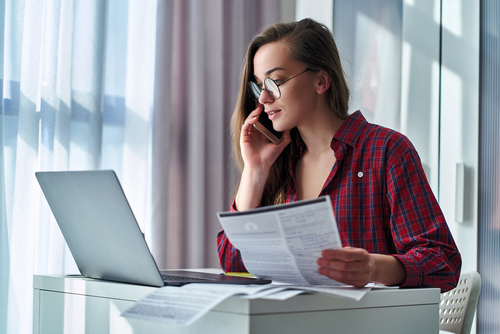 Attaching a well-written cover letter will impress your recruiter. Insert keywords you used in your resume into your cover letter to assert your skills and competencies.
Try to give short notes about each skill required for the position and demonstrate how you have achieved similar goals during your current job. Your cover letter should boost your resume by adding facts and numbers, not only duplicate keywords.
Taking care of every detail will help you stand out and get the job done efficiently.
Check If You Do It Successfully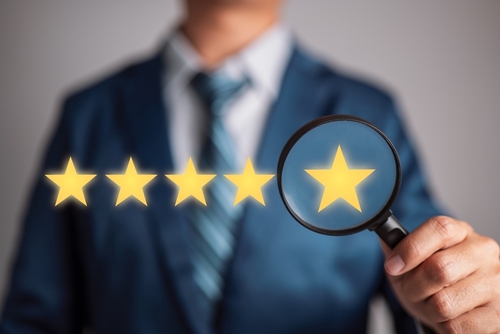 You can compare each section in your resume with the job description manually, but you can use online free tools like a word cloud generator to do it quickly. These tools help you find common keywords in your resume and job description to ensure mentioning them all without stuffing.
You can also check your cover letter, rewrite it, and include top keywords.
Tailoring Your CV Means Acing the Job Interview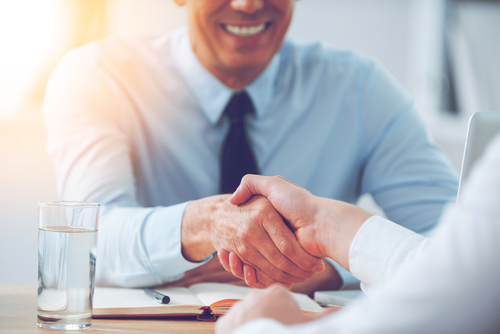 After exerting a sufficient effort reading the job description and tailoring your resume, you will have a strong background about the company and its requirements, which means being more familiar with the interview question than other candidates. This will help you stand out.
Your answers will be tailored to the position's needs, and you'll not repeatedly use the buzzwords recruiters hear from every candidate.
In your answer to "what's your strengths?", for example, will not be the common one "I'm a perfectionist, "you'll be able to give reasons why you are a perfectionist using evidence and numbers from your previous positions.
Tailored CV Example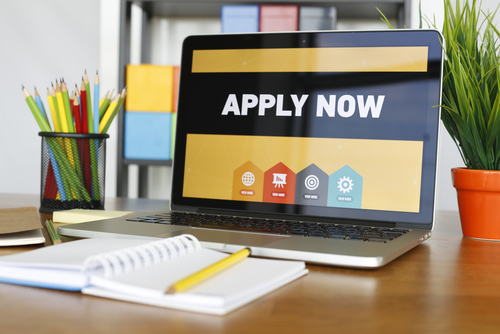 You can use the following example as a guide for tailoring your resume.
Consider This Sample Job Posting:
Job: Social Media Specialist
Job description: Social Media Specialist responsible for planning, implementing and monitoring the company's Social Media strategy to increase brand awareness, improve marketing efforts and increase sales.
Responsibilities:
Develop, implement and manage social media strategy
Define most important social media KPIs
Manage and oversee social media content
Measure the success of every social media campaign
Use social media marketing tools such as Buffer
Collaborate with Marketing, Sales, and Product Development teams
Monitor SEO and user engagement and suggest content optimization
Educational Background & Work Experience:
BSc degree in Marketing or relevant field
Five years of experience as a Social Media Specialist or similar role
Excellent knowledge of Facebook, Twitter, LinkedIn, Pinterest, Instagram, Google+
Understanding of SEO and web traffic metrics
Good understanding of social media KPIs
Familiarity with web design and publishing
Excellent multitasking skills
Here's A Tailored CV Example:
Mohamed Azeem
0512345678
Data-driven social media specialist with over +5years of experience for a career portal. I increased the website's traffic using SEO strategies and marketing campaigns in my previous positions, thanks to creating traffic& engagement winning strategies that meet the KPIs on different platforms like Facebook, Twitter, and Instagram.
Professional Experience
Social Media Specialist (May 2016-Present)
Developed, implemented, and managed social media strategy
Managed and oversaw social media content
Use social media marketing tools such as Buffer
Collaborated with Marketing, Sales, and Product Development teams
Monitored SEO and user engagement and suggested content optimization
Education
Bachelor of Arts in Marketing- Abu Dhabi University
Final Words,
We can say that the similarity of your resume with the job description shows the employer that you have spent enough time reviewing the qualifications required for the vacancy. This helps you go a long way in showing how serious you are about the job.
What Should You Do Now?
Visit Drjobpro.com, search for jobs that match your skills, pick one and analyze its description, then start tailoring your resume and apply.