January 2022
14
Have you ever wondered how to use email marketing and get more clients? Do you think freelance email marketing is all about sending bulk emails? Well, believe it or not, the freelancing industry is a real business, and you've got to market yourself like any other company.
And when it comes to finding freelance clients, email marketing is not just one of the most effective marketing tactics you can use as a freelancer but also the smartest. The key to getting more clients is through continuous and consistent outreach.
So, here's how a freelancer can use email marketing to win clients in 2022 and beyond.
What Does "Freelance" Email Marketing Mean?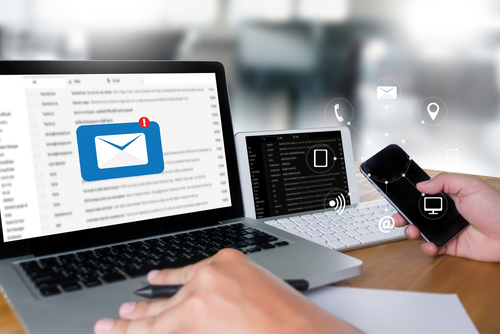 Freelance email marketing is a term used to describe the process of sending emails to prospective clients in hopes that they will click on links within the email and visit your website.
The process of creating an effective email campaign includes researching lists of potential clients, writing a catchy subject line and body text, designing an eye-catching layout for the email, and including a call to action.
As a freelancer who uses email marketing, you will be responsible for researching leads, which requires finding the right groups online.
Once you've located these groups, you'll need to know how to put your email in mind to ensure they see it. You will also need to create a compelling message that encourages them to click the call-to-action button and read more about your previous services or work.
Email marketing is a sector with a lot of room for growth if you have the right skills. And email marketers must be skilled writers who can use words and phrases that attract potential customers.
Read Also:
How Can Email Marketing Help You As A Freelancer?
Email marketing can be helpful if you want to promote your freelance services or products. It's a great way to interact with your clients and prospective clients.
If you're a freelancer, you must use email marketing as one of your primary tools for building your freelance business. Whether you're just starting or you've been at it for a while, here are some ways that email marketing can help you build your business.
Increases pricing power with companies that hire you as a freelancer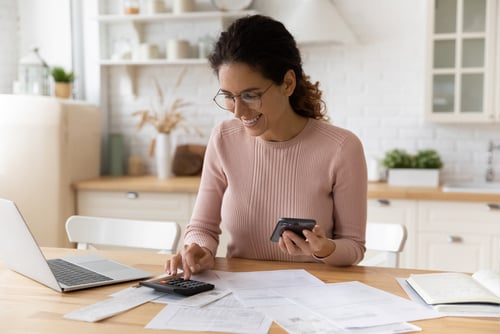 Having a freelance email marketing plan helps you maintain a solid freelance business. Also, it will help you to promote yourself as a brand, as each customer sees you as an added value to their business while showing yourself as an expert in the sector, which helps you raise your market value quickly.
Creates options to promote and sell related services you offer
Being familiar with the basics of email marketing will help you think about other options that may bring you extra money. For example, you may be an online trainer, but with emails, you'll be able to sell recorded courses that may help others who don't have time to attend a live session. It's a great tool to help your Deliver Value!
Helps you nurture leads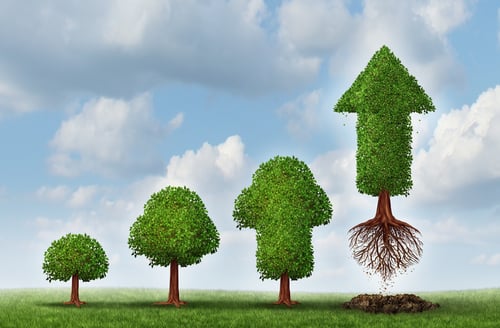 Being a freelancer makes it a must to know how to "promote" your name as an industry expert, and email marketing is a great tool that supports that aim.
With a high-quality content newsletter, you can spread your name to your potential clients (Even if they don't need your services right now). Email marketing helps you build strong online relationships with your clients, ensuring they recall your name when they need your services.
You can achieve this by identifying their problems, offering innovative solutions, and promoting your continuous learning to the point where you can decide how to take their business to the next level.
Promote yourself as a "magic solution" to all your clients' problems.
Sustains credibility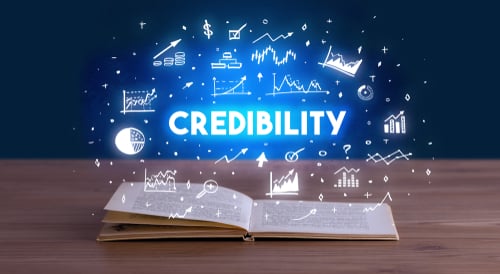 Clients always seek collaboration with freelancers' who have 5-star reviews and a good reputation in the market, and this reputation needs years of commitment and high-quality work. Why don't you be initiative and prove your credibility via email marketing?
You can start using freelance email marketing to share valuable information with potential clients to sustain credibility.
Motivates prospects via previous reviews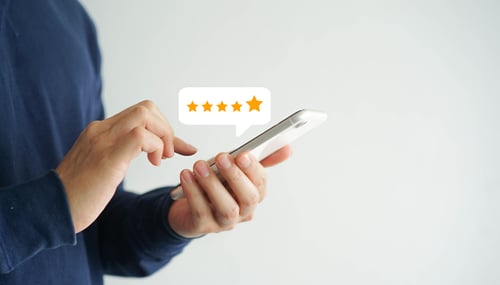 To achieve that level of word-of-mouth marketing regarding your services, you can start collecting your previous and current clients' feedback and reviews, add to an attractive design and send via emails to prospective clients.
It's an excellent way to motivate other clients to select you to do their work.
It's low-cost
Email marketing utilizes the fact that everyone is checking their emails every day; you can reach potential clients and customers every minute using affordable email marketing software tools. As long as you don't spam people's inboxes, this low-cost marketing method will reap benefits in terms of sales and leads.
8 Freelance Email Marketing Strategies That Will Help You Get More Clients Today
Curious about how to start a freelance email marketing strategy for your business? You're not alone. I encourage you to use these strategies toward attracting new clients or gaining back the old ones you had in the past.
Have a plan in hand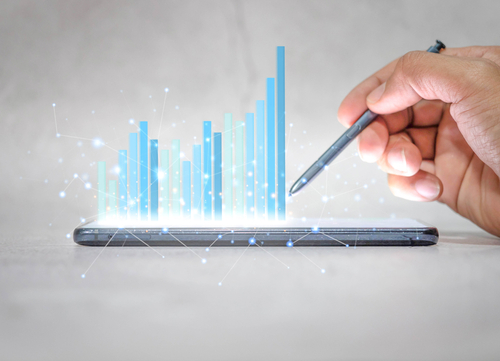 Having a plan will help you understand the "big picture" as you set monthly goals. These goals can be your monthly new clients' number, for example.
Below are some questions; answering them will give you a perspective of how to set a plan and how to achieve your goals:
What is your desired traffic rate?
What will be your CTA button?
What things do you want your prospective clients to know about you?
How will you expand your mailing list every month?
How will you get the email addresses of your potential clients?
Having answers to these questions can help you build future campaigns. A strategic plan helps analyze the procedures necessary to reach them as rapidly as possible. You may assess your freelancer email advertising objectives following your campaign to discover if your newsletters were successful or otherwise.
Develop a detailed client persona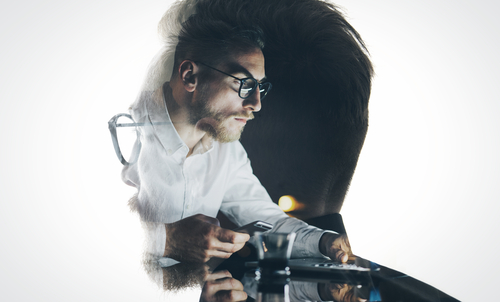 If you want to get more clients via email marketing, you need to understand your audience. You need to make sure your content is relevant and helpful for them.
A detailed client persona is the best way to do this because it gives you an in-depth understanding of your target client, enabling you to connect with them, making your content more exciting and engaging.
Below are some questions their answers will help you understand who's your ideal client:
Who is your perfect client?
What does he want from you?
What do you want from him?
How would you describe his condition in attractive and convincing words and pictures so that he realizes that you share his problems and his world?
You will target your marketing messages more effectively when answering these questions. You will send the right message to the right person at the right time, ensuring that you get more customers through your email marketing.
Get a custom domain for your emails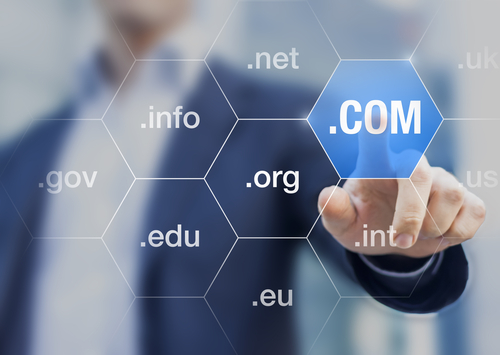 A domain name indicates the internet site's location or owner. You can think of it as something like a postal address. A business email address is something that shows your identity. Having a domain name is a sign of professionalism and attention to detail.
Choose the email service provider that best fits your needs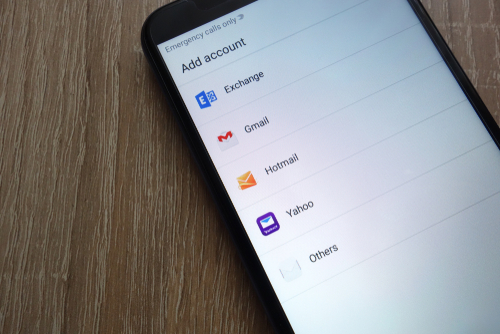 A vital step is choosing your email service provider to help you spread your email marketing campaigns.
You have to consider basic features like various email designs and sign-up forms and advanced ones like AI tools for testing and managing.
Growing your list is also more straightforward with tools like a landing page and sign-up form builder, which give you complete control over the design and feel of your opt-ins and subscribe forms on your website.
Make a list of email addresses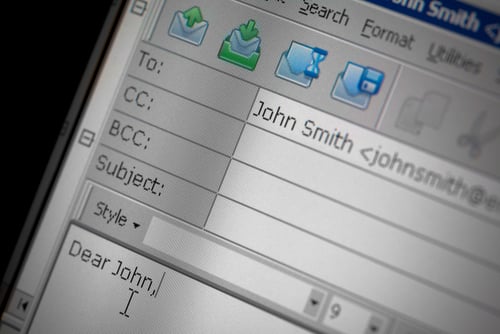 Making a list of your "right" potential clients is the secret sauce behind achieving your email marketing goals and expanding your clients' pool. Think about ways how you can get your future clientele emails, and these tips will help you:
The shortest route is to ask directly: people certainly don't share their email addresses with people they don't know. However, if you can create a fun and honest conversation that conveys your competence as an expert in your field, you will be able to get the email
And if that doesn't work, there's no harm in some pressure. If your request is rejected, try again later. If the person accepts but doesn't send their email address, keep asking until they do.
Another way is to browse where your potential customers are online and then email them or leave a comment welcoming them and inviting them to visit your site as well. You can even comment on their current posts or start conversations with them there.
If that doesn't work, you can purchase an email list from a company specializing in matching businesses with email lists of potential customers or subscribers.
Create valuable exclusive content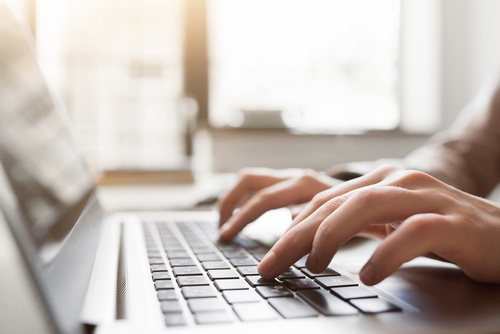 Plagiarism is the shortest way to lose all customers as the Internet has made it easy to check the authenticity of the content and whether it is exclusive or not. So, put in more effort to create content that genuinely conveys your talent and skills.
In addition, address people using their first names in your emails, mentioning their company names, and provide personalized content addressing a potential customer's pain point.
Then, you can list your freelance services and show how you'll help him overcome his problems.
Follow up the steps carefully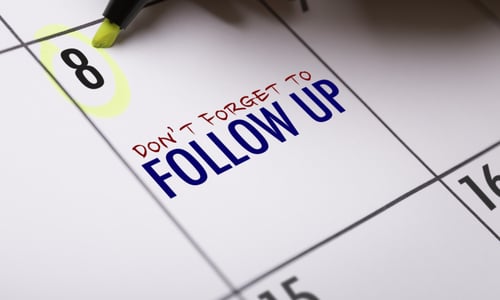 You may miss sending your email marketing campaign during your busy day or find it difficult to check if your potential customer receives your messages. Therefore, follow-up tools are an excellent option to deliver your messages automatically.
Therefore, you can define and update ways to stay in touch with your customers for as long as possible.
By following up, you will be able to determine when you need to send reviews from your past or current customers, when it is time to offer discounts and promotions, and who your customers will be willing to pay more for good work.
Follow up and follow through until the task is completed successfully!
Review your achievements to see how you're doing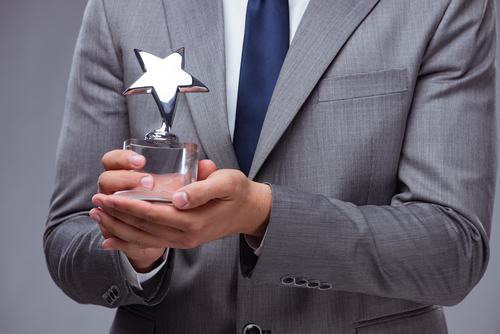 If you work as a freelancer and run email marketing campaigns, it can be challenging to determine what works and what doesn't. To make your efforts more effective, start tracking your email marketing stats.
What have you achieved so far? How many people open your emails? How many clicks are there on the links inside? And what subject line do they respond best to? And what time of day do they tend to respond most often? And is there anything that works better than others?
Then answering these questions will give you insight into improving your campaign.
Start Now Utilizing the Email Marketing to Gain More Clients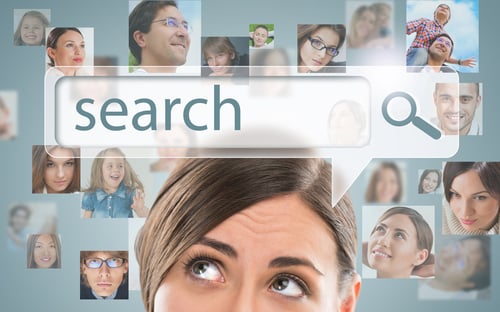 Nothing is easier than making excuses to put off getting started with email marketing strategies. As a freelancer, you convince yourself that you are too busy dealing with clients and completing tasks to meet deadlines.
But, if you are looking to expand your business, make more money, and own a large group of clients, you should start thinking outside the box and looking for ways to market your services, and email marketing will be the best way to achieve that.
Finally,
Trying something new is always a risk at work, but if you don't take it sometimes, you never grow.
Try some of the ideas suggested here and enjoy the best results!
And always remember that every time someone opens one of your emails or clicks on one of your links, it is an asset that can benefit you both in business and finance.