February 2022
25
Dr. Job has finally announced its latest services for freelancers on Drjobpro.com.
Dr.Job connects freelancers and employers worldwide through a high-tech platform so that business owners can complete their projects and freelancers earn much money for the benefit of both parties.
Here a question arises in the minds of our job seekers about how to sell their services and shine among other freelancers with five-star reviews.
So, in support of you and your role as a freelancer, this content will answer your question: How do I sell my first service on Dr. Job? The answer will help you sell your services on all platforms, not just Dr. Job, to achieve higher income and take advantage of freelancing.
How Do I Sell My First Service on Dr. Job? How Do I Promote My Skills?
The following tips will help you sell your first services as a freelancer on Dr. Job to get more projects where you prove your competence and skills and build a more robust network of relationships.
You May Like:
Analyze Your Competitors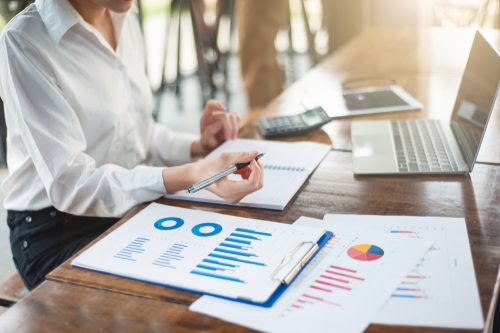 To determine your position in the freelance market, research your competitors. You can start with a few small steps; Create a spreadsheet with information about your service, competitors, and other aspects you'd like to compare, then add the overall capabilities, target market, marketing and selling avenues, and strengths and weaknesses of all parties.
Join industry-related groups, attend events, and find ways to socialize. You can also collect information about your competitors by contacting them. You will learn a lot from them and develop valuable professional relationships in your field, which may also open doors for fruitful collaborations in the future.
Finally, access your competitors' reviews on the freelance platforms to determine how you can outperform them all most easily.
Get to Know Your Client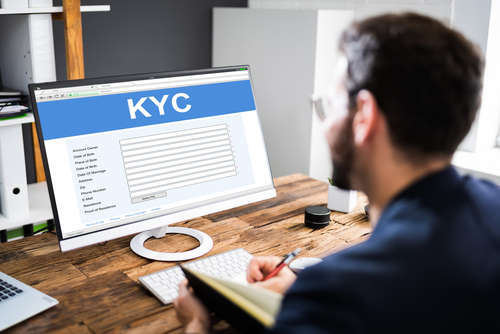 Buyer personality is significant in selling services because it provides insights into your potential clients' needs, priorities, concerns, and common buying decision factors.
Understanding the client helps you understand the keys to his personality to reach him most shortly and convince him with your services to deal with you immediately.
If you are a content writer, for example, understanding the personality of your target audience will help you determine the reasons why they read your content? What are their favorite forms of content? And how can you add value to them when reading your text? And other points that help you sell your content "your service" to as many clients as possible.
Write A Clear Job Title That Shows Your Experience
Imagine if a freelancer wrote his job title "writer," and another wrote it "content writer for websites and blogs" with whom would you prefer to start work if you were a website owner and needed someone to create its content?
Of course, the one who you understood from his job title that he knows how to get your tasks done. Although the first freelancer may have had higher skills and experience, he lost the client because he failed to explain his services comprehensively in some words.
To write the best job title, you can do the following:
Browse freelance websites, search for freelancers with the highest ratings, read their job titles, and copy them!
Search for keywords in your field and put them in your job title!
Avoid unprofessional exaggerated words such as "marketing ninja!"
Write A Clear Summary of Your Services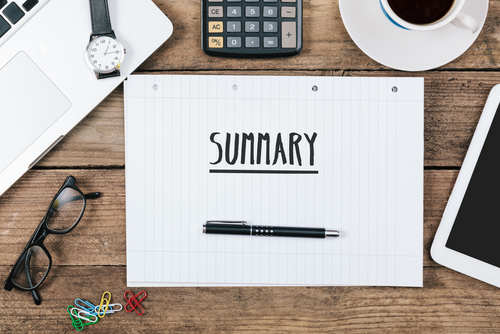 After writing a professional job title that attracts employers to browse your account, you should explain your services in short, direct terms. Here it is necessary to mention the services you provide and the achievements you have made in your field, and some numbers to confirm those achievements.
For example, you could write: "achieved through an article on the site "X" the highest number of visits with a rate of "Y. "
Use High-quality Relevant Images with Your Service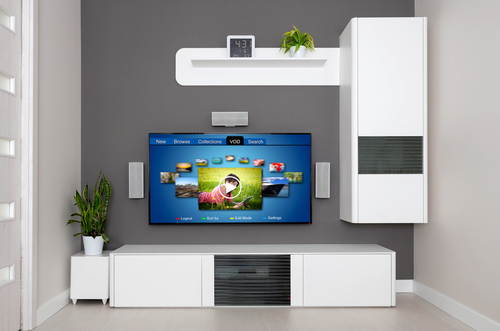 The third side of the success triangle is using high-quality photos with the previous two points. You should choose relevant, high-quality, precise, and royalty-free images.
The images in your account play an essential role as your image comes to attract the client's attention to browse your account. The clearer and more professional it is, the more you show professionalism.
In addition, your portfolio photos demonstrate your attention to detail as you make sure you look your best.
You can rely on sites such as Pexels, Flickr, Pixabay, and Unsplash to get high-quality royalty-free photos and add them to your Dr. Job account.
Stick to The Correct (Arabic-English) Language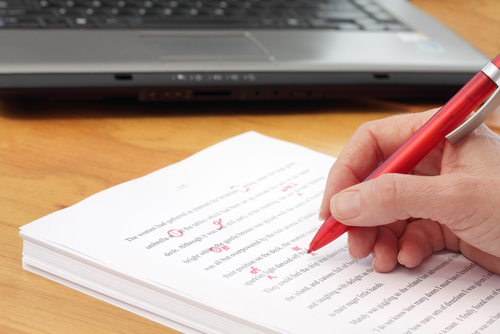 We all write, but not all write a sound language with proper grammar. So, you need to know how to stand out with the correct account content.
Write in a formal language (Arabic or English). To be sure what you write is correct, you can consult a proofreader, search online, or use automated proofreading tools such as The Language Tool for Arabic and Grammarly for English.
These tools will also help you review your work to ensure it is delivered without grammatical or spelling errors.
Add Your Portfolio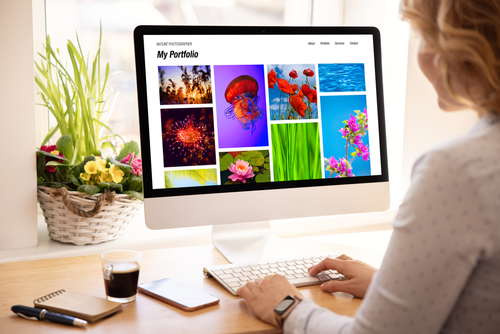 A portfolio is the freelancer's CV. So, ignoring is like applying for a job without a resume.. is it reasonable?
Add your portfolio in PDF format, or add a link to your portfolio on Dr. Job to increase your chances of getting projects and increase your income.
Spread The Word On All Your Social Media Accounts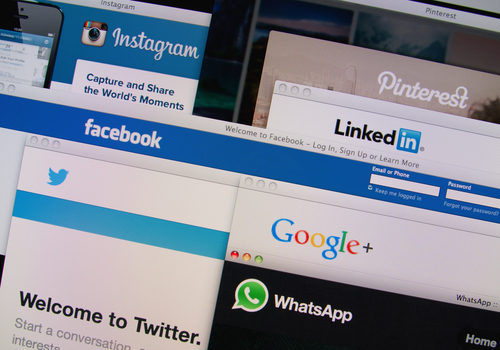 Imagine that someone decided to sell clothes and tell those around them without putting in more effort for marketing and spreading the news through Facebook groups, among co-workers and others. Will it work?
This is the case with the freelancer when he is satisfied with working on one platform only. Write a post on "LinkedIn," for example, telling your story with the freelance work to encourage people to deal with you, and mention at the end that you are now providing your services on the Dr. Job platform so that the more people know about your services, the more news spreads and more projects awarded to you.
Take Advantage of Platforms like Quora and Reddit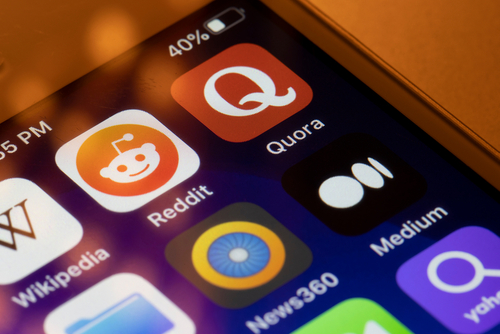 These platforms have millions of people who ask and answer specific topics. You can search in groups related to your field of those who need your services and put the link to your account on Dr. Job under their questions, adding a brief explanation in two or three lines explaining how your services can solve their problems.
And don't forget to add value by sharing your own experiences on specific issues and answering questions in which you can offer your expertise.
Always Be Helpful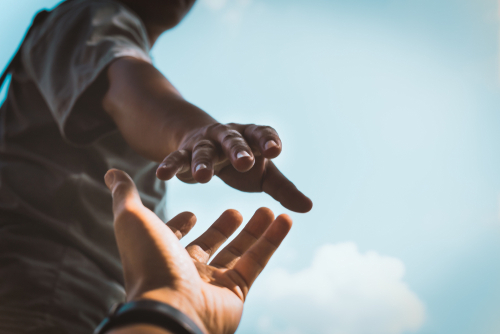 To gain the trust of your clients when you first sell your service, you need to show that your goal is to help the client first. You can achieve this by:
Determine how your services can help the client
Discover problems, pain points, or challenges that you can solve with your services
Set clear expectations
Provide value in all your emails and calls
Stick to what you say
Be transparent in every communication
Share your experience
Connect With Current Clients for Referrals
Most freelancers neglect to ask for referrals, and some may think that they won't work. But referrals are an effective way to find new clients, especially freelancing platforms.
Ask your former clients to recommend your services to others interested or who need your services. You can submit your request via email or when a client leaves a good review about your services.
You can encourage clients to refer you to others by offering a financial reward for each new client that comes from their side or offering a discount on your rates for their next project.
Don't Stop at Selling Services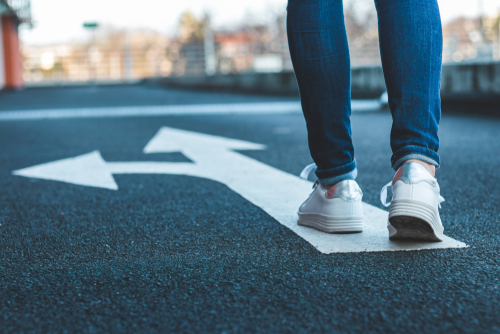 Sure, selling the service pays off both professionally and financially, but you'll only be doing it for a few hours a day.
So, try to invest all your daily achievements to earn through it; If you are creating presentations for your client to explain an idea, you can make some of these presentations for those who need to use them for research purposes, for example.
This is what you should always do if freelancing is your full-time job. Always take proactive steps and look for ways to grow your business with and without clients.
Finally,
This article was written to answer your question, "How do I sell my first service on Dr. Job?". Following these tips will help you get started from the right starting point, and you can then tailor things to suit your needs and experiences.
And always remember that starting anything requires commitment, patience, and confidence to succeed.