November 2021
06
Because of the high unemployment rate, fake job alerts have sprung up to take advantage of the situation. It is awful that people seeking respectable employment are preyed upon by scammers, but it does happen.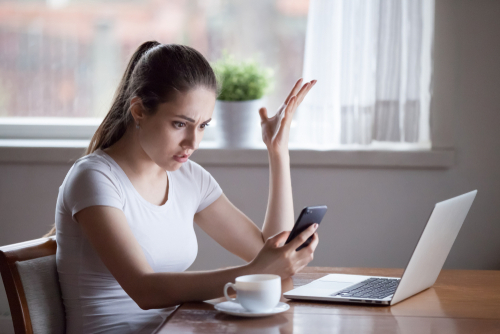 You must be cautious when searching for a job, especially regarding online job boards and classified ads.
What are fake job alerts?
Fake job alerts on websites that mimic the real thing are common practice among criminals. They may ask for money, financial information, or other personal information in some situations.
Read also, 7 Online Jobs for Students to Make Money Easily|Drjobpro.com
Third-party websites and direct email are frequently used for these frauds, which have gotten increasingly sophisticated in their appearance.
Is there anything you can do to keep yourself safe from fake job alerts?
Yes, Dr. Job Pro has tips to help you protect yourself against fake job alerts.
1- Visit reputable, authorized websites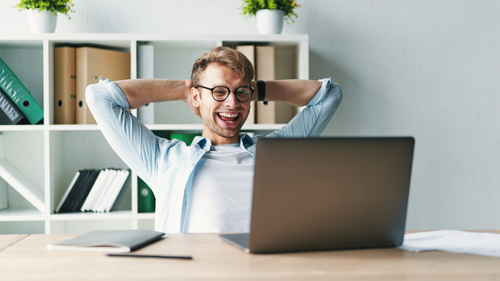 When you look for a job, make sure to check out the company's official website.
So, instead of reacting to fake emails, go to the company's employment page and apply straight there.
Check to see that you're sending your resumes through the actual website, not through a link in an email, while you're using online job portals.
2- Stay away from job advertising that seems too impressive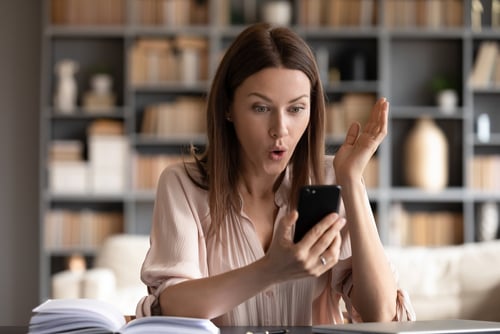 If you want a job that pays $100,000 a year, you'll need abilities and experience that match.
"No skills or experience necessary," especially when coupled with a high salary, indicates that the job is likely to be fake.
3- Make sure to look out for "red flags."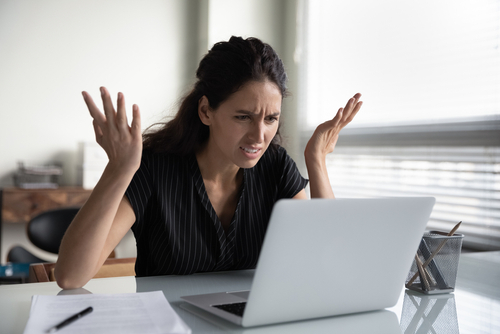 A few frequent "red flags" might help you spot the fake ones when it comes to fake job alerts.
Some examples include typos or grammatical problems in job advertisements or an email address that is not the organization's primary domain.
Using a [email protected] email address in a job posting would be a red flag.
Other signs that something isn't authentic include adverts that need you to pay a fee to get access to or be offered a job.
You should be compensated for your skills and contributions rather than being asked to pay a fee.
4- Speak with trustworthy sources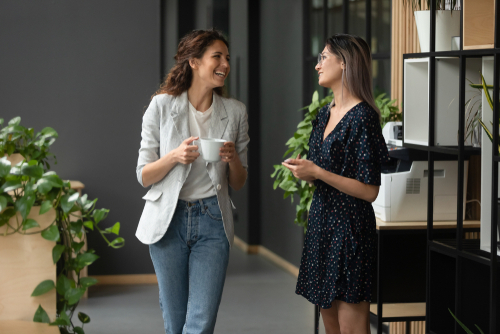 The Chamber of Commerce and institution organizations are good places to look for information about a company's trustworthiness and reputation, as well as its history of complaints.
Do your homework on the company's reputation and marketplace record before revealing personal and financial information by phone, email, or online chat.
Ensure your sources are trustworthy and credible, as some scam organizations may even offer fake references.
5- Avoid posts that require you to provide personal information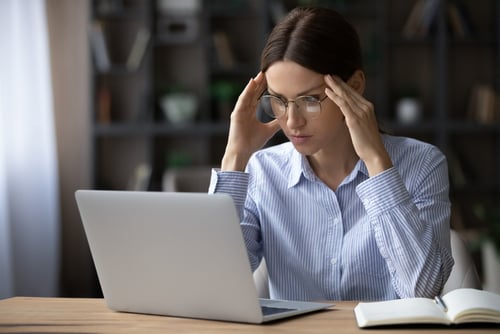 Never provide your birth date, SSN, or mother's maiden name unless you've gotten an offer for employment (or at least have had an in-person interview).
However, they will not do a background check until they've decided that they want to recruit someone. However, scammers want to get their hands on this information immediately so that they may try to steal your identity.
6- Anonymously post your CV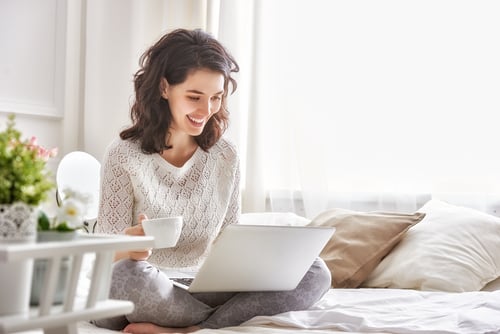 An anonymous resume is an excellent idea because of the increased risk of identity theft or someone acting as an employer to get an applicant's personal information.
Many criminals target legitimate job seekers and collect their personal information through fraud to spam them with fake and unlawful pyramid marketing schemes.
Do not provide your home address, phone number, or date of birth on public resumes since identity thieves may use this information to establish fake credit cards or take out loans.
7- Send in your resumes for particular vacancies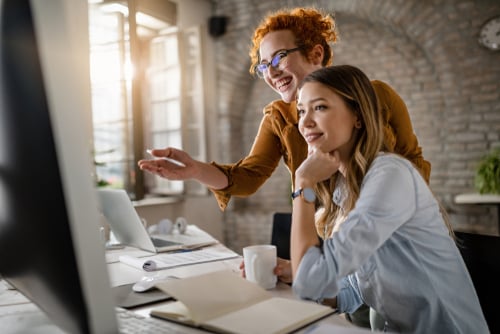 If you're going to publish your resume on a job board, be sure to tailor it to the position you're applying for so that it stands out.
To land a job, you must tailor your resume and cover letter specifically to the job ads you're interested in applying for.
Additionally, any correspondence you get in response to your application should offer you the position you applied for. Fake job alerts will have ambiguous or generic descriptions.
8- Pay attention to the mails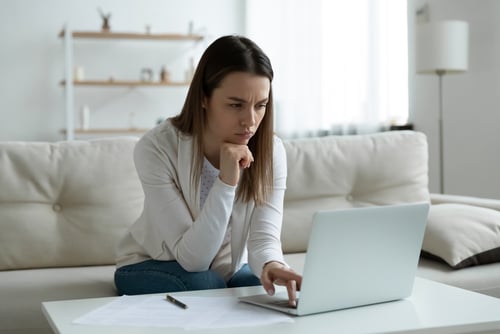 Scammers who try to contact you by mail can be avoided if you read each letter carefully (see Red Flags).
In other words, if you receive an email from someone other than the company's official email address, be on the lookout for spam.
Check the letter's format, spelling problems, lousy syntax or incorrect spacing, as well as the letter's content. The name and sign of the person who sent you the mail and the company's address and phone number are also indicators.
9- Contact companies to verify an email's authenticity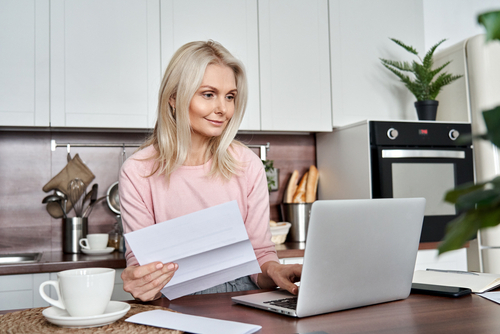 When in question about an offer or appointment letter, phone the company on its registered landline number and verify the information.
It is essential to verify that the person who mailed you is real and that the firm has a vacancy in the position you applied for.
Ask around at the organization to see whether their needs match your own.
10- Avoid "suspicious" job postings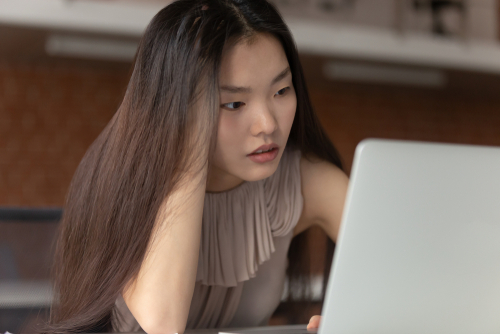 Be guided by your intuition, gut instincts, and common sense when looking at job listings.
Is there ambiguity in the title of the position? Is the post grammatically incorrect? Is it riddled with grammatical and spelling mistakes?
To be forwarded to the company's website, do you need to submit your email address if a web URL is provided? Is it a free email address (like Gmail or Yahoo) if an email address is provided? Any one of these oddities might be a sign of fake job alerts.
In conclusion, as a victim of Fake Job Alerts, what should you do?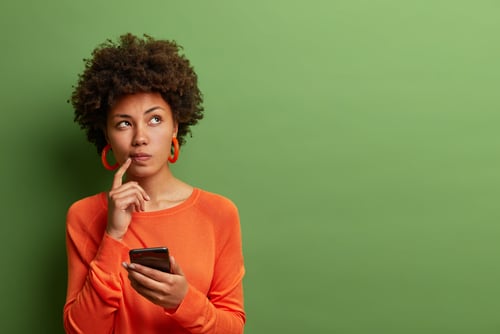 Get in touch with the firm and ask for a refund. The employer should know your plans to notify the appropriate government or corporate authorities about your experience.
Suppose you feel that your identity has been stolen for unlawful purposes. In that case, the authorities should be notified and have all communication, contact information for the fake organization, and bank or credit card transactions.
Open a new account with another financial institution. Consider switching banks if scammers try to get hold of your further account information by comparing it to your old account information.
Keep a watch on your credit card statements for any unusual activity.
The fraud organization's name, the job posting, and contact information should be reported to the employment sites or other media platforms where the scam was placed.
To avoid further exploitation, close any email addresses related to the job fraud.
We wish you the best of luck with avoiding fake job alerts and getting the job of your dreams!