August 2021
24
Have you ever thought about starting work at noon with your family beside you? It's no longer a dream. Freelancing comes to let you enjoy the best of both worlds. The freedom to set your work schedule, select your clients, be your own boss, and work from the comfort of your home.
To live this reality, you'll need a residency visa and a freelance license, which is a document that permits you to work lawfully as a freelancer in Abu Dhabi.
And, as more professionals tend to freelance, it becomes a more attractive option now. Where do you begin, then?
This write-up will serve as your complete guide on "Abu Dhabi Freelancer License" so you can take your final decision on whether to relocate to Abu Dhabi or no.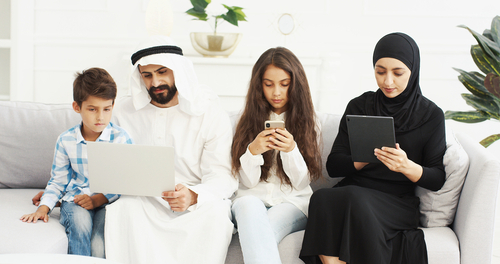 Who is a "Freelancer"?
A freelancer is a person who specializes in a particular field. He offers his specialized services on an as-needed basis to businesses.
The work criteria are defined by the freelancer and the project owner in a temporary contract. He is never an employee of a company and can provide his services to many companies simultaneously.
What is the Freelance License in Abu Dhabi?
The Abu Dhabi Department of Economic Development is responsible for issuing the freelance permit. It covers 48 different commercial activities and permits holders to conduct business from either an authorized location or their home.
In Abu Dhabi, the freelancer license allows individuals to apply for a work permit without being sponsored by a firm. Furthermore, the permit allows holders to apply for resident visas and does not specify that office space is required.
Can I Freelance in Abu Dhabi with No License?
Getting a permit or a license is a must if you're looking forward to starting a career in Abu Dhabi. If you work on a regular job full-time, your employer must provide you with an employment visa and labor card.
On the other hand, if you are a freelancer or a self-employed person, you'll need either a business license (trade license) or a freelancer license to supply your services lawfully.
What Are The Activities That Come Under Abu Dhabi Freelance License?
The ADDED has specified 48 business activities that the new freelancer license can be used for. Here are some of the activities:
Parties and events organizing
Tourist and recreation consultants
Marketing consultancy and studies
Information technology consultancy
Translation publication services
Coordination of natural and artificial flowers
Design services
Fashion and clothes designing
Real estate consultancy
Public relations consultancy
Human resource consultancy
Is A Local Sponsor Necessary for A Freelance License in Abu Dhabi?
No
Is It Necessary to Have a Business Location to Obtain an Abu Dhabi Freelance License?
No
Is It Possible to Hire Somebody If I have Abu Dhabi Freelance License?
No. It only grants the holder the right to work as a freelancer. An alternate license, such as an Establishment or a Limited Liability Company(LLC), should be sought if employees are required.
What Is the Impact of The Abu Dhabi Freelancer License On My Current Visa?
If you are a UAE resident, you do not need to modify your current visa status.
Is It Possible to Sponsor Family Members Under This License?
Yes, it's possible. They are not directly sponsored under the license; they get sponsored under the holder's visa, like the employee.
Is The Freelancing Permit Issued Under A Personal or A Trade Name?
The Abu Dhabi freelancer license is exceptional in that it lets the individual choose a trading name. This eliminates the necessity for the person to work under their own name, making them more professional.
This also means that some banks will allow you to open a corporate bank account.
Is The Freelancer License in Abu Dhabi A Mainland or a Free zone License?
The Abu Dhabi Department of Economic Development issues an Abu Dhabi freelancer license on the mainland (ADDED). This means that the license holder can work with businesses across the Emirate of Abu Dhabi and is not limited to the boundaries of a single free zone.
Is It Possible to Sell the Abu Dhabi Freelancer License Later On?
The freelancer license is exclusive to the individual owner, and it requires sufficient skills and experience. If you want to set up your business in the future, you'll need to change the license type.
How Much Does a Freelancer License in Abu Dhabi Cost?
AED536 is the price of a freelancer license (Valid for 2 years).
Important to note: All Abu Dhabi visa holders must have health insurance. It must be arranged through an Abu Dhabi-based insurance company.
What Is the Validity Duration of the Abu Dhabi Freelancer License?
The freelancer license is initially valid for two years. It is then renewed every year after that.
How Long Does It Take to Obtain a Freelancer License in Abu Dhabi?
In two to three working days.
Who Is Eligible for a Freelancer License in Abu Dhabi?
Citizens
Residents of the UAE
Non-Residents (non-citizens)
How to Get a Freelancer License in Abu Dhabi?
What Do You Need to Apply for A Freelancer License in Abu Dhabi?
Full name
Passport number
Phone number
Your email address
Your UAE Pass Account (for UAE citizen and resident applications)
Proof of expertise in the activity for which the application is being made
A university certificate (Attested)
Certificates of experience or accomplishments in the desired activity are acceptable.
If the applicant lives in the United Arab Emirates, the following documents will be required:
A No Objection Certificate is required if you work for the government (NOC)
A NOC from the employer in Arabic addressed to the Abu Dhabi Department of Economic Development if working in the private sector on a permanent contract and participating in a similar activity (ADDED)
A NOC is not necessary if you work part-time in the private sector.
Is It Possible to Open a Bank Account While Working as a Freelancer in Abu Dhabi?
Because a freelancer operates under his or her name, he or she is unlikely to be allowed to open a corporate bank account. Some banks will accept corporate account applications since the Abu Dhabi freelancer license enable the applicant to choose a name for the license registration. You'll need to check with your preferred bank to see if they provide this service.
This will help you in keeping track of your business and personal transactions separately.
What Are the Benefits of Obtaining a Freelancer's Permit in Abu Dhabi?
It's affordable to work and live in Abu Dhabi
It's Valid for 2 years
It's available for 48 categories
Holders can sponsor their families
It helps full-time employees to start their businesses
It's best to work from home
It helps businesses to cut costs by hiring freelancers instead of full-time employees
Who is eligible to get Abu Dhabi Freelance License?
Professionals with experience in any of the listed categories
Full-time professionals who wish to start their own business
Housewives or retires who want to start a career
Professionals who have fewer work hours after Covid-19
Professionals who lost their jobs due to Covid-19 but want to live in the UAE
Technical professionals who wish to practice their skills after 9-5 job
So,
If you're thinking about starting your freelance career in Abu Dhabi, getting your freelance license will be a great start so you can start searching on your favorite platform Drjobpro.com.