October 2021
07
Sales Jobs- Many job seekers ask if they can apply for sales jobs that require two years of experience even if they don't have that much. Is that going to exclude me from the competition automatically?
There's good news! To start a career in sales, you don't need any prior work experience. It's a field that values hard workers of all genres and degrees of competence, and you must be ready to put in the effort demanded of newcomers.
You may be saying now, "it's not that easy; I've applied to tens of sales jobs with no single reply."
That's right. But you're not searching for the businesses that truly match your skills and expertise. I'll not be exaggerating if I say that you may land a sales job but lose your health in the wrong position.
Working in sales is stressful enough; you don't be perplexed while working in the wrong place.
So, to start on the right foot in sales jobs, you must be fully aware of the strategies required to getting a job in sales, tailoring your application, acing the sales interview, and this article will be a comprehensive guide:
Start The Sales Journey
Know More Details About "Sales"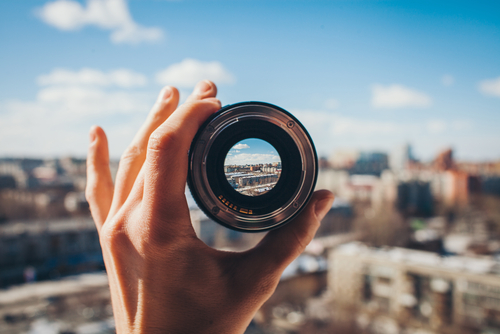 Your future employer is waiting for a skillful candidate who can convince him first as a sales professional. So, set a target to "impress" him with your qualifications.
No matter what your industry is, whether you're an IT sales, telecommunications salesperson, or even a salesperson at a coffee shop, "selling" is a skill that you can easily learn. Discover "how" it can by reading more books on sales, sales strategies, and sales skills sharpening.
Study psychology to understand your customers' needs and pick the strategies that close many deals.
Besides reading, you can find some of your sale's professional friends, invite them for a cup of coffee, and prepare a list of questions to learn more about the job, its skills, and how you can master it.
You can also book your seat at a virtual course to get knowledge from experienced professionals. These courses can be free also sometimes; check Udacity or Coursera to find more.
YouTube has endless videos on sales and marketing that would be beneficial also.
Pick The Best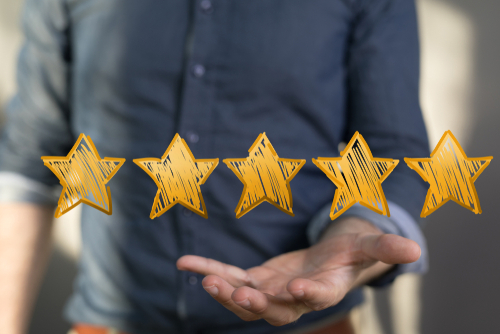 Although every piece of information will be helpful initially, you need to start on the right foot. So, conduct quick research before reading a book, joining a course, or contacting a professional.
Try to find more about the resource, how much you will learn about your target industry, and what you will know by the end.
Select resources or people that are certified or widely recommended.
This material and those professionals will play a significant role while conducting your first interview as a salesperson because mentioning them will highlight your commitment, eligibility, and professionalism.
Set A Target Field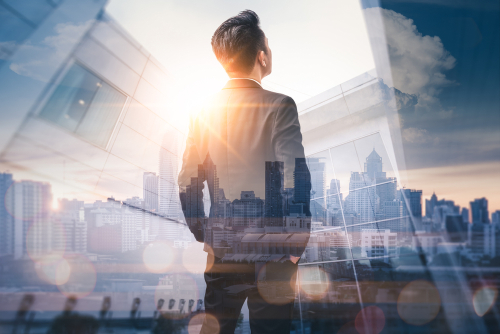 Narrowing down your target fields will help you be more concise and focused.
Choose a field where you have the passion and enthusiasm to learn and achieve more. For example, if you have experience in telecommunications and digital services, it would be great to select a sales representative for a telecommunications company.
Select the product the interests you, make a quick market research to know how in-demand you will be.
Be brave enough to select one field so you can conduct extensive research. If you love cars, focus on luxury or environmentally friendly ones.
Know more and more about whatever you're selling, answer all your customers' questions even before they pop into their minds.
Be up today with the recent industry trends by, for example, subscribing to a specialized website so you can receive daily newsletters with the updates.
Understand the Lingo
The sales sector has its lingo, language, and vocabulary. Don't be surprised if you don't understand basic sales jargon or the differences between different sales roles. Are you looking for a B2B Internal Sales position with an extended product cycle? There are no issues!
Start Looking for Sales Jobs
List Your Target Companies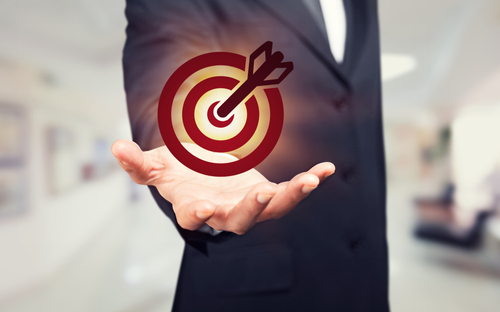 Are you looking for sales jobs in Dubai? Are you a fan of "Mercedes" and want to find a sales job in one of its company branches?
List your goals: where do you want to have a job? What is the industry? Does it have a variety of options?
Then, list your target employers whom you think may need an employee having your qualifications one day.
Find at least five employers. Then, visit "career" sections on their official websites. If they have no open opportunities at the moment, try to find their HR specialist's email and send your ATS-optimized cv so you can book your seat among the first applicants if any opportunity becomes available.
Look For an Entry-Level Sales Position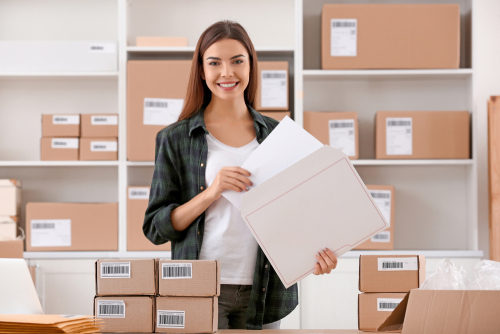 No one starts big. So, you have to start with an entry-level position or an internship. This start will help you build a professional network with seasoned sales professionals, gain more information, work closely with customers, and sharpen your sales skills.
You can find entry-level sales jobs on career portals like Drjobpro.com, on professional platforms like LinkedIn. But your opportunity may be closer than you think; ask your relatives, friends, or even the supermarket beside your home, there may be an open position for a salesperson.
Starting your sales career in retail will be a great start as it has many opportunities and offers more skills to learn. Travel agencies and cosmetic companies are also suitable for sales jobs as they often ask for candidates with no experience.
Moreover, you can practice your sales skills independently by creating your online business and building your community of clients. Are you a lover of handmade crafts? Do you like selling personalized t-shirts? Whatever your passion where go for it.
Find Why This Company Hires Those People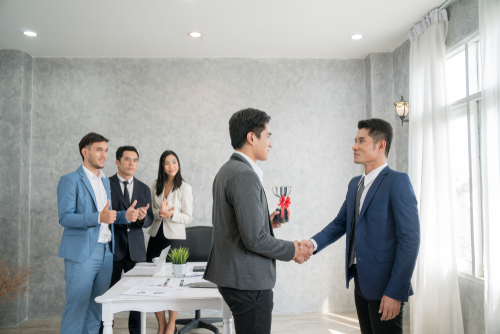 It's the "smart strategy"! After listing your target employers, search for employees working there on professional online networking websites.
This strategy will help you to discover, from their profiles, why they are perfect employees for these companies? What are their educational and professional qualifications? How do they act online? What is the company culture? Does the company need experience, or is there room for beginners?
Finding answers to all these questions will help you to stand out and get the job done efficiently.
You can also connect with those employees and start a conversation with them; who knows, one of them may recommend you one day for a position at his company.
Craft Your Resume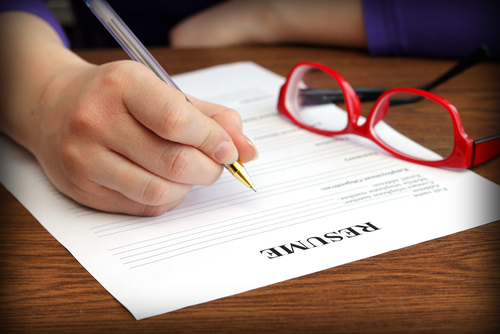 Your resume is your "selling copy." Tailor it for every position and update it with the keywords in the job ad.
How will you create a sales resume while having no experience?
Consider all the positions that have added indirect experience to you in sales. For example, suppose you were a receptionist at a medical center. In that case, you have strong communication skills and familiarity with the medical expressions that will help while applying for a medical sales representative position.
Have you ever sold a used car? Or an old fridge? Then, you're a good seller. Try to find a "hidden" situation where you have utilized your sales skills.
Many positions entail "selling," even if you don't do it directly. Highlight how this is beneficial for the new company.
Ensure having a highly professional and optimized CV. Check here to know how to create one.
Customize your resume for every position; your resume should include the keywords mentioned in the job title and the job description of the job posting, your email subject should be professional- the "sales representative" subject will lose you the job. You should know how to create a perfect cover letter.
Create A "Sales" Customized Cover Letter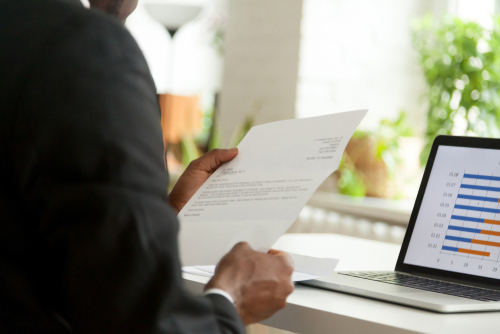 Many job seekers neglect the importance of the cover letter. Yet, it is essential to convince the recruiter in short lines; why you are the perfect candidate.
Keywords also play their role in the cover letter as adding them shows how detail-oriented you are and committed to every task.
Learn how to write a perfect cover letter!
Define Your Sales Approach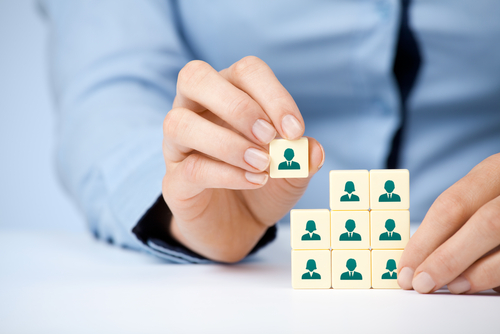 Every sales representative has his technique, so showcasing this to your prospective employer will be a specific point.
You can mention quotes from books you have read or showcase a unique convincing skill through a short story. Your technique can be conveyed in sentences like: "I can lower your distribution costs through proven strategies." A sentence like this will push the recruiter to schedule an interview with you to succeed in overcoming the first obstacle.
Showcase Your "Sales" Soft Skills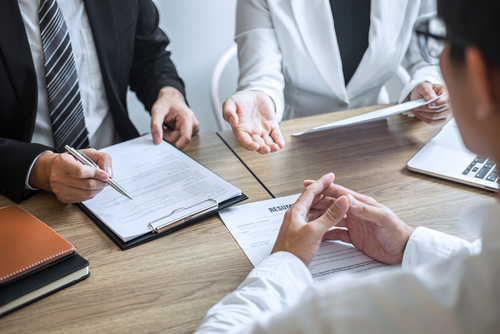 Once arriving in the interview room, your recruiter will notice your look, personality traits, and body language to decide if you're a perfect seller or not.
So, prepare your stories that highlight your selling skills, practice, and dress for success.
Let your achievements talk, how you achieved them, and how this will be helpful to your recruiter's business.
They are looking for people who can add value to the organization by fitting into the company culture, achieving the business goals, and helping in branding the company.
Deliver Your Resume by Hand
Although the internet makes it easier to do everything from the comfort of your home, employers like applicants who are willing to exert more effort and moving from one door to door is the first skill you should have as a sales representative.
Check your target companies' location and find their work hours, wear your professional outfit and go personally to the office and ask to meet the recruiter; if not allowed, you can drop off your resume at the reception so they can send it to him.
Try to get the recruiter's email address so that you can send a mail to him telling him that you've visited his company and you left your resume for his kind review.
In today's current outspread of Coronavirus, it will not be allowed to visit the office personally, so you can make a quick call asking if it is permitted or not first. In both cases, you should email your application to the hiring manager.
Acing The "Sales Jobs" Interview
Get Ready for The Interview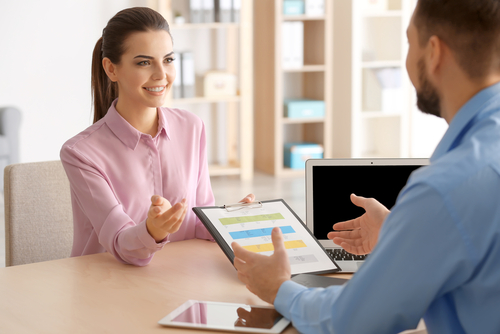 Applying for the job is just the first step; prepare for the interview by researching the company (its owners, achievements, and latest news).
Search for their website and learn more about the "expressions" they use so you can use them during the interview, the company culture, so you know the characteristics of their employees and their business goals. So, you can showcase how your skills will help them in achieving these goals.
It's your golden chance to prove your sales skills by selling your qualifications and skills to the recruiter, and being well-prepared will streamline the process and relieve the interview stress.
Showcase Your Salesperson Skills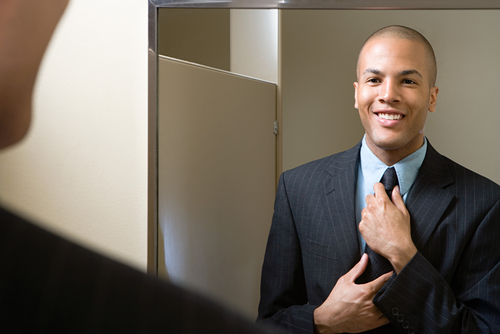 Imagine that the interview is a meeting with your customer. Be ready, polite, and convincing. Arrive on time, be a decent, smile, and maintain eye contact. Knowing some information about the company before the meeting will help you give the perfect answers to every question, even the unexpected ones.
Showcase Your Gift of Gab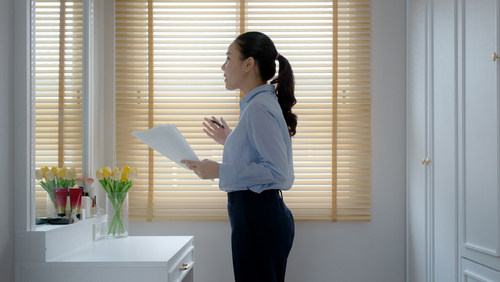 It comes as no surprise that anyone working in sales must be a great speaker verbally. You must be able to introduce your presentation to prospective customers in a straightforward manner to grasp what your product performs and the benefits it can bring.
You'll also need to be approachable and able to hold a conversation. Because most individuals dislike boring sales pitches, establishing a relationship with a potential customer can often impact purchasing.
Use Stories to Persuade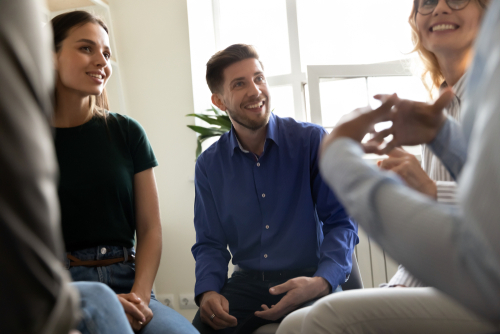 It's always said that stories are practical tools to convey information and persuade. So, making up your stories before the interview will help in shining. Even if you don't have experience in sales, some daily life situations where you could convince and sell will aid.
You can tell stories about your most significant achievements like how you were able to convince the committee at the "singing" competition to get the first prize, how did you convince your friend to buy your used car, how did you sell your old bed, the list is endless. Your creativity matters!
Narrate your understanding and familiarity with the product: Wins always speak, but a stable relationship lasts a lifetime. Whoever realizes this can achieve it by various means, whether he was able to do so previously or not.
Demonstrate Your Skills In "Generating Leads"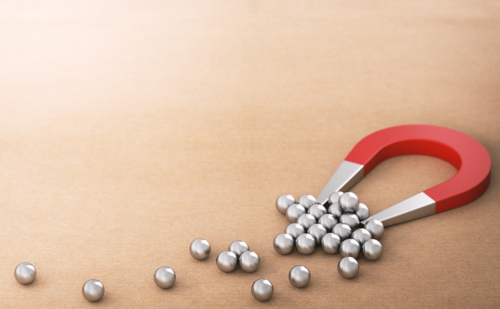 Businesses consider that who can generate more leads, can generate more profits consequently. So, you have to showcase your public relations skills and your ability to generate leads even they are flying in the sky or diving into the deep blue sea.
If you want to be a salesperson, you have to showcase your abilities in converting a person who knows nothing about the product to a loyal customer. You prove your skills more if you demonstrate that your customers come from referrals or word-of-mouth marketing.
Emphasize Your Transferable Skills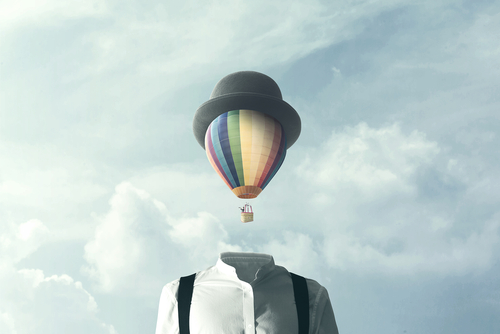 Don't be shy to mention transferable abilities you've gained from non-sales professions when applying and interviewing. If you've ever worked in a restaurant or any other client-facing position, you've honed abilities like assessing needs, problem-solving, and providing essential customer support. These abilities are readily transferable to sales and are highly sought after by businesses.
Dress for Success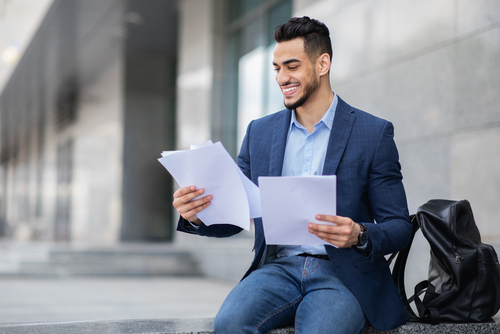 Your professionalism starts from your look, so you have to select a dark-colored suit with a white shirt and plain tie; your shoes must be polished, your nails clipped, and your beard shaved.
Make sure your clothes fit well and aren't wrinkled. Be sure to pay extra attention to the length of your sleeves, cuffs, pant legs, and skirt hem. Remember that the most qualified candidate is selected not by how he feels about his attire but by what the interviewer sees.
Utilize The Follow Up Strategy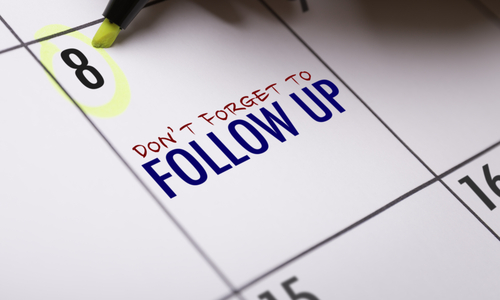 After attending the interview, you can send an email to the recruiter thanking him for his time and highlighting how he was an excellent image for the company you wish to be a part of its team.
This will help in keeping your name in the recruiter's mind and highlighting your persistence.
Quick Tips:
Companies prefer candidates with bachelor's degrees for high-level sales positions, so consider more studying if you look forward to more achievements.
Marketing, communications, business, advertising, and psychology are among the top specializations for sales specialists.
Most sales positions are commission-based, which means you only get paid if you sell anything. Because you will be entering the sales profession with no past knowledge and may not know the outcome, you must have a considerable emergency fund to rely on if you face any unexpected challenges.
Feel you are ready to start a sales career?