August 2022
31
Skype interviews are more common in various sectors, and job responsibilities as technology advances and virtual employment are adopted more widely.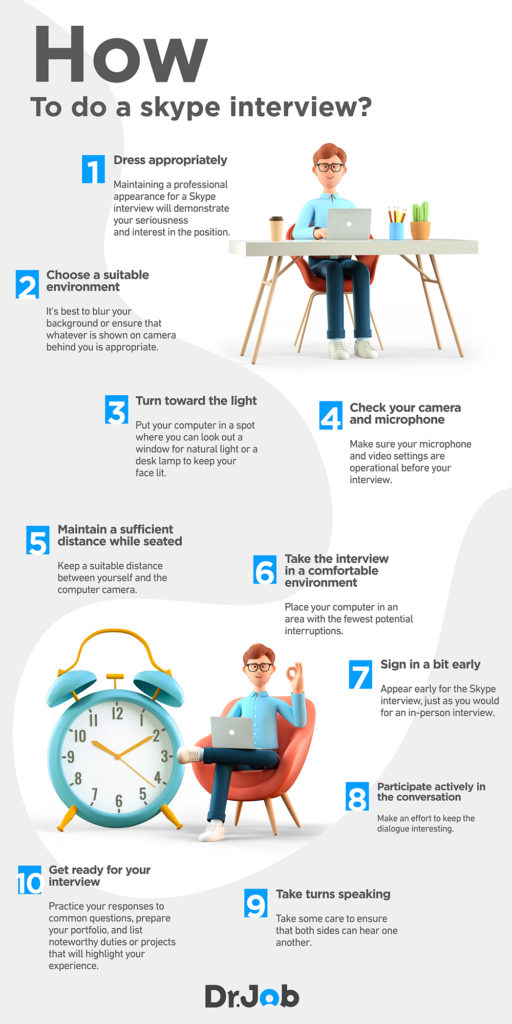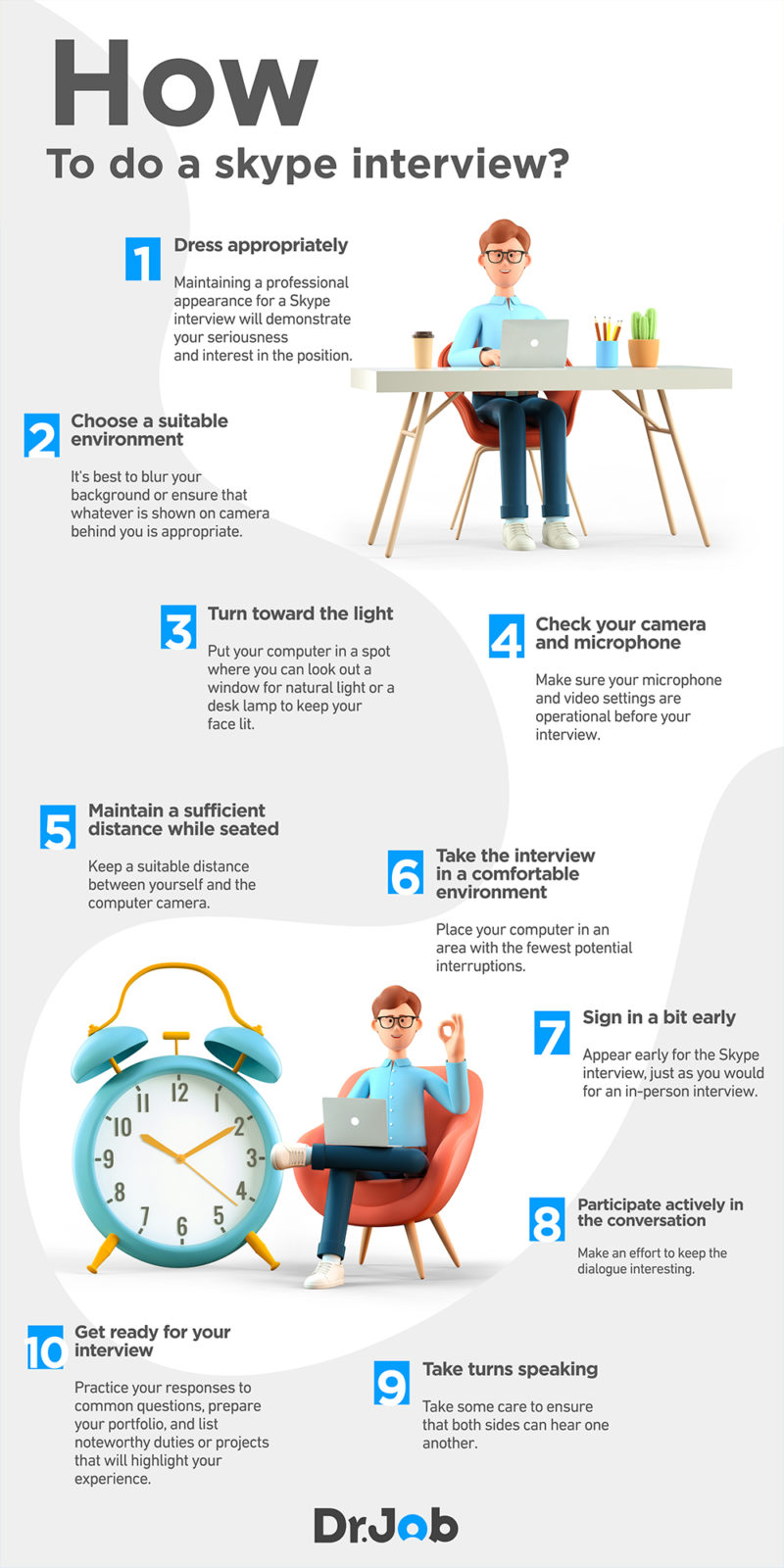 Just as much, if not more, preparation is needed for a Skype interview than for an in-person one.
Read also, 10 Tough Interview Questions and Answers for Freshers and Experienced (Infographic)
Through practice,
you may avoid technical difficulties, learn how to look good on camera, and complete a Skype interview. We offer some advice in this post on how to succeed in a Skype interview so you may get the job you want.
Dr. Job is here to show you how to do a Skype job interview.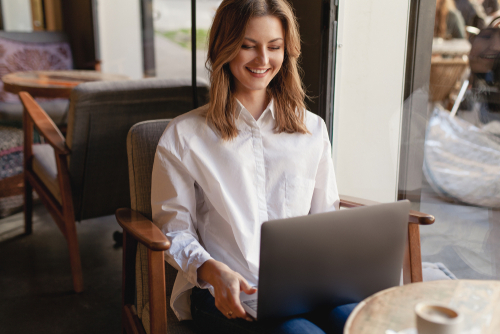 1- Dress appropriately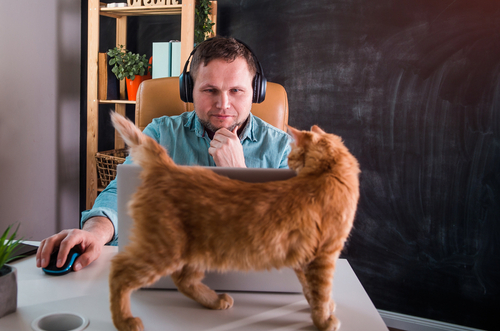 Even if you aren't meeting in person,
you must dress appropriately. That implies you should be dressed appropriately for a business interview from head to toe, even if the interviewer can't see your entire outfit.
Check how your attire appears on camera, then think about your setting and whether your chosen dress contrasts nicely with it.
Maintaining a professional appearance for a Skype interview will demonstrate your seriousness and interest in the position.
2- Select a suitable environment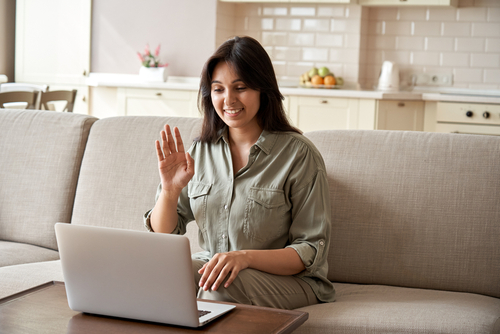 For a Skype call with friends,
you can select a variety of backgrounds, but for an interview, it's best to blur your background or make sure that whatever is shown on camera behind you is appropriate.
Make sure there aren't any piles of clothes or an unmade bed in the backdrop if you're receiving the call in your bedroom.
If your workplace has a habit of becoming a catch-all space, tidy it up before your interview so that all your interviewer can see behind you is a neat workspace.
3- Turn toward the light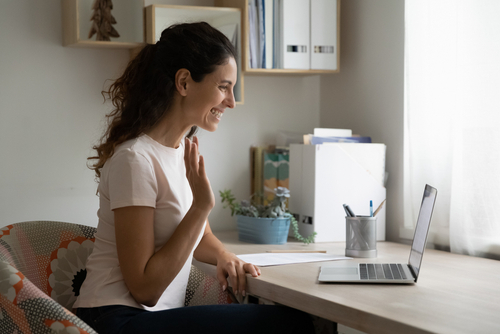 For your possible new employer to engage with you,
observe your facial expressions, and make the call go well, you'll want to be well-lit during the interview.
Put your computer in a spot where you can look out a window for natural light or a desk lamp to keep your face lit, if possible. The light source must focus on you and appear behind your computer, regardless of how it's done.
When you practice your interview,
consider how you'll look in your attire, the environment, and your chosen light source to ensure there are no distracting glares.
4- Check your camera and microphone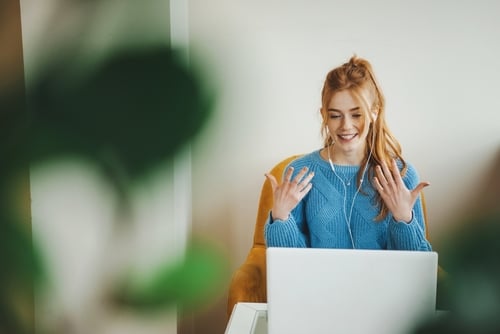 Make sure your microphone and video settings are operational before your interview.
You're more likely to convey that you have thoroughly prepared yourself for this encounter if you enter the discussion with functional equipment.
Your video should be centered, the camera should be clean, and your microphone should broadcast your sound without static. Your speakers should also function to hear audio from the hiring manager. Visit the Skype settings and test your equipment to ensure everything is operating.
5- Maintain a sufficient distance while seated.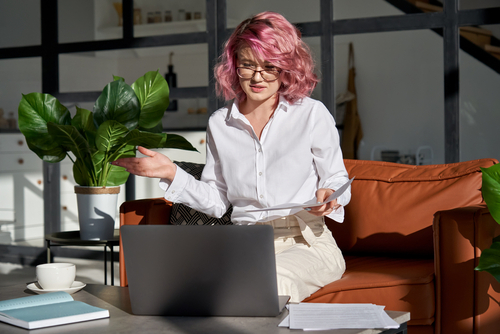 You wouldn't choose a seat on the other side of the room from the recruiting manager during an in-person interview.
And you wouldn't sit too near to them either.
When doing a Skype interview, follow the same criteria and keep a suitable distance between yourself and the computer camera.
Make sure your face, shoulders, and upper chest are visible when you test your video before starting the conversation and that there is room in the frame between the top of your head and both sides of your body. The better your distance, the more central you are in the shot.
6- Take the interview in a comfortable environment.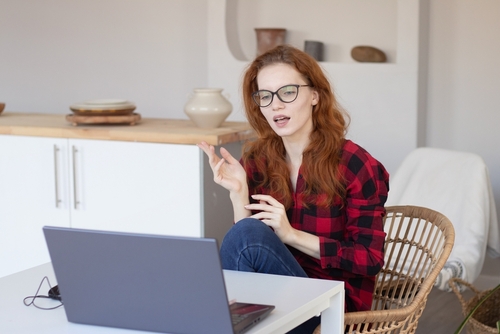 It would help if you tried to place your computer in an area with the fewest potential interruptions because the amount of background noise during your interview can affect how smoothly the call goes.
Inform your roommates that you'll be taking a crucial call and ask them not to bother you if possible.
If there is a chance of an interruption, such as with kids or dogs, let the hiring manager know as soon as possible so they won't be caught off guard. Think about muting your phone and stopping computer pop-up notifications as well.
Your hiring manager could anticipate that you'll have a location set out for working that will allow you to do so professionally, mainly if your new position will demand you to answer client or customer calls or participate in numerous business meetings.
While keeping composed and concentrated on your conversation, acknowledge any interruptions that may occur during your interview.
7- Sign in a bit early.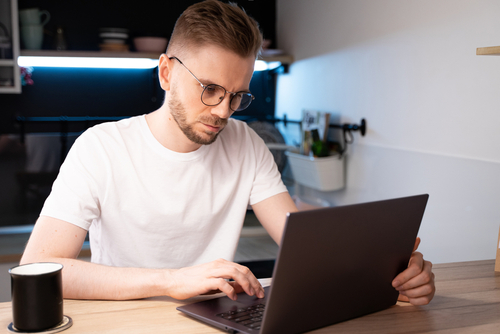 You should attempt to appear early for the Skype interview, just as you would for an in-person interview.
Depending on your Skype settings,
you may be able to access the interviewer's meeting space before they arrive, in which case they will notice you waiting, or you may only be permitted to enter after the host has given her consent.
In either scenario, a hiring manager will note that you came prepared for the interview and are eager to discuss the position.
8- Participate actively in the conversation.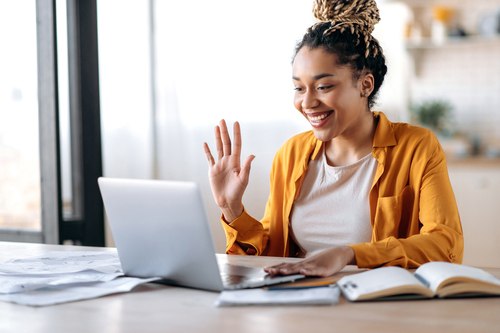 Although a hiring manager frequently looks closely at a candidate's body language in addition to their words, Skype interviews aren't precisely the same.
As a result, it's crucial to make an effort to keep the dialogue on this platform interesting. That entails posing inquiries, nodding, maintaining eye contact, grinning, and paying attention to what the other person is saying.
9- Take turns talking.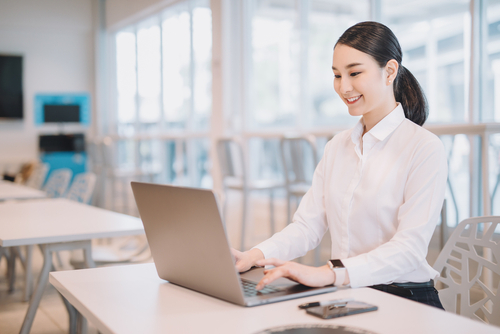 While maintaining a discussion over video is a terrific suggestion,
you must still take some care to ensure that both sides can hear one another and that none of you inadvertently cuts off the other's speech.
A feature that might ultimately lead to uncertainty and the need to repeat some conversations can be created even by unintentionally interrupting, such as when answering the interviewer's question.
10- Get ready for your interview.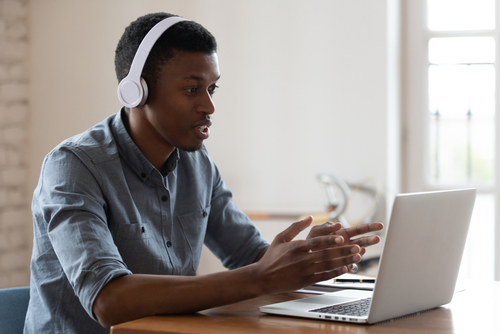 As with every interview,
you should practice your responses to common questions, prepare your portfolio, list noteworthy duties or projects that will highlight your experience, and research the organization you're applying for and the position you're interviewing for.
You can demonstrate that you went above and above by having some questions of your own prepared. Making a Skype test run with a friend is an additional strategy for getting ready for the interview.
Before beginning your interview,
you might also want to read up on how to resolve any technical problems and have that information available. You'll be more equipped to swiftly fix any frequent errors, such as dropped audio or video, and rejoin the conversation.
In Conclusion,
We wish you the best of luck in your next Skype Interview!