March 2022
08
On International Women's Day, we would like to express our gratitude to all working women out there.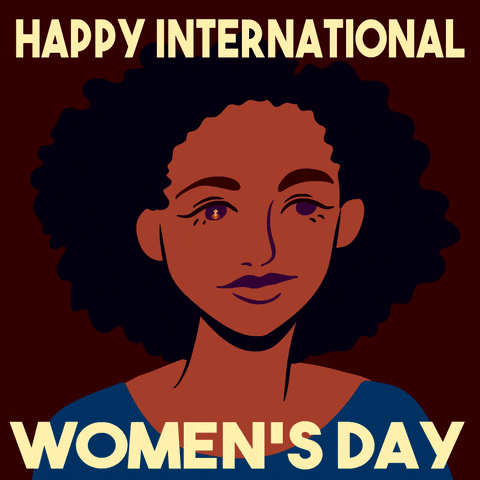 Dr. Job is here to celebrate women and discuss why you should hire more women.
It's a loss for companies that don't understand the value of having more women in the workplace.
Studies show that gender-diverse teams earn more than male-dominated teams.
Read also, 7 Creative Women's History Month Ideas For Your Workplace
On International Women's Day, here are fifteen reasons why you should hire more women.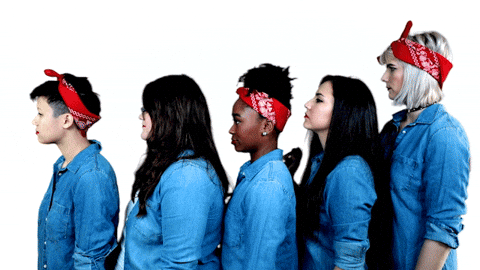 1- Women bring a diversity of viewpoints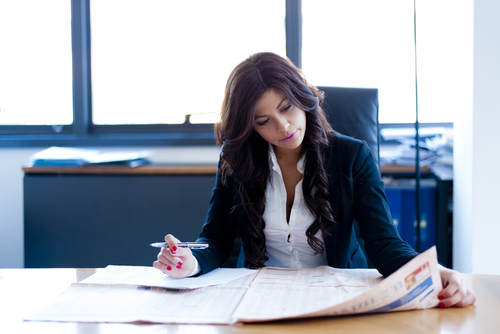 In particular, this is true when it comes to problem-solving. It's true what they say about new eyes and new perspectives.
By bringing more women into the office, you may help diversity the environment by bringing in new thoughts and proposals to help the firm achieve its primary goals.
Moreover, when corporate teams are more diverse, problem-solving expands to include a variety of approaches, which increases the likelihood of success.
2- Increased business performance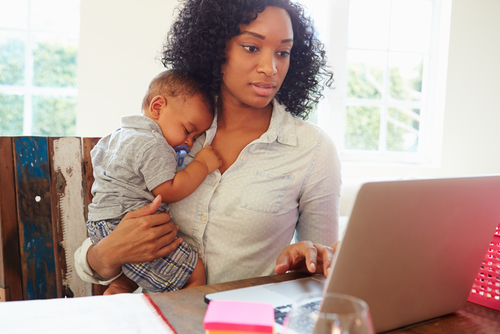 In addition to allowing your business to tap into a larger pool of talent, studies have shown that hiring women will increase your company's bottom line.
According to a study, those with more women on their boards of directors outperformed those with fewer women.
Furthermore, according to a recent study, an organization with 30% female leadership may expect to gain more than one percentage point in net margin over a company with no women in leadership positions.
3- Staff morale improvement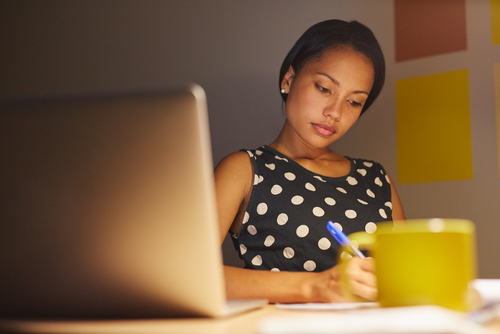 When more women are in the workplace, it is possible to establish a more supportive environment and a higher degree of team spirit across the board.
Positive thinking spreads like wildfire, and the entire company's culture can be modified for the greater welfare of all employees.
In addition, personality types, generational divides, and the emotional intelligence level of the leaders or management have the most impact on morale.
Women have a particular aptitude to overcome these challenges.
4- Greater job satisfaction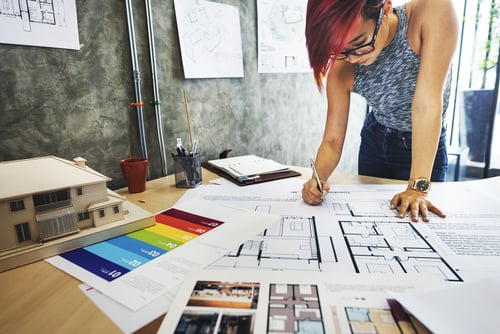 Workplace gender balance is related to better organizational outcomes for all employees.
Moreover, having more female employees increases job satisfaction for both men and women in the workplace.
Also, employees who worked for organizations with a higher ratio of women in their ranks gave their employers higher ratings in the following areas:
Gratitude for one's work
Dedication on the part of the organization
Employee participation
5- Positive mentality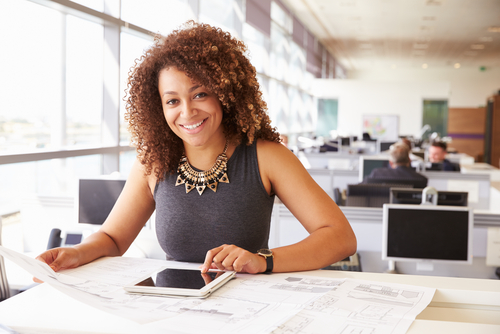 The pressure in the office can reach toxic levels. Women are generally considered to have a relatively high ability to deal with stress and severe difficulties.
Additionally, increasing the number of women in corporate departments and balancing corporate departments can significantly enhance the overall response to workplace stress.
6- Supportive managers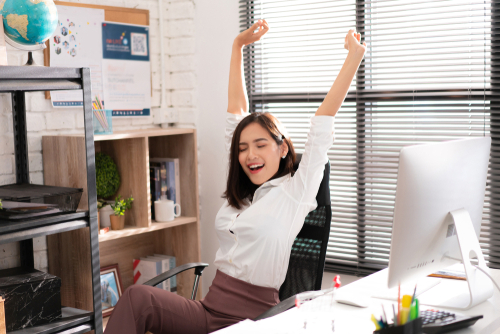 Having supportive supervisors is well-known to increase staff productivity and morale.
Those who worked for female managers believed their company was more committed to their professional development than those who worked for a male manager.
Moreover, according to a study, people who work for female managers are more interested in their jobs and experience less burnout.
7- Communication and collaboration
It takes a variety of personalities to make a workplace work well together.
Female personalities commonly exhibit the ability to communicate effectively.
Furthermore, team members collaborating on a project to attain a common objective are more likely to succeed when effective collaborators join forces and exchange open communication.
8- Improved employee commitment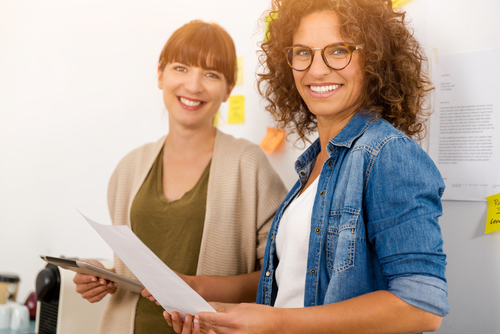 As a result of having more women in top leadership positions, there is less gender discrimination in the hiring process.
Also, organizations with a higher proportion of women also attract and retain more female employees.
Gender balanced businesses also provide more meaningful work for their employees, as evidenced by the fact that they have:
Work that you enjoy doing
Chances to make a difference
9- Significant management adjustments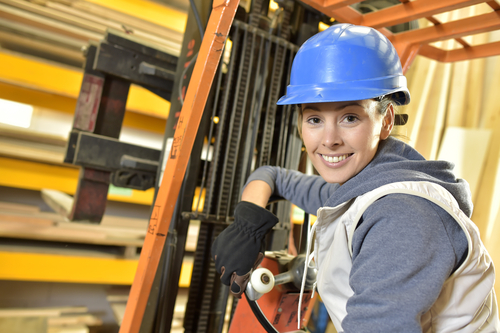 Even though women hold much fewer management positions than males, they can significantly alter the progression of various teams and project outcomes when allowed to do so.
Because of a female leader's mother's instinct, she can provide a nurturing environment where staff members can develop into superstar employees.
Moreover, the pains and desires of female customers are easily perceived by female employees and the demands of those who work with them.
Many female employees are also single mothers responsible for providing for their families primarily on their dime.
As a matter of fact, when women enter the workforce, both the company and the employee's family can benefit from the decision for a lengthy period.
10- Developing ideas contribution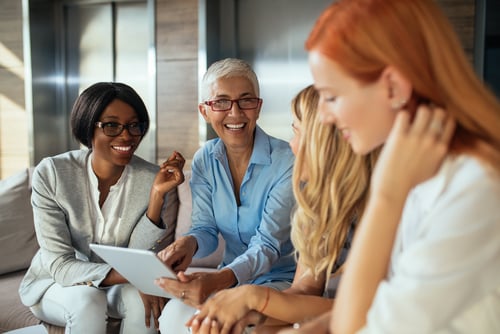 Businesses with women in top management roles have higher levels of 'innovation intensity,' and their teams generate 20 percent more patents than teams led by men.
11- Decreased worker turnover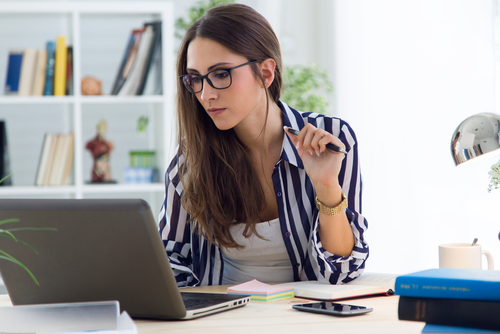 In contrast to men, most women can multitask and multi-focusing while maintaining their productivity.
Therefore, companies can choose to support their employees' training rather than employing new employees to fill unfilled jobs or vacancies.
12- Employee satisfaction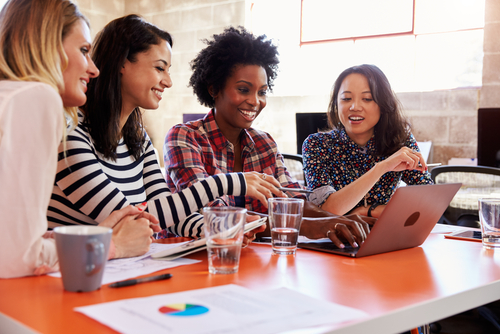 As a matter of fact, employees who have women leaders are more likely than men to describe having a positive and meaningful corporate culture.
It also includes having enjoyable work, having a career that fits well with the other elements of their lives, and having the ability to make a difference.
13- More skill enhancement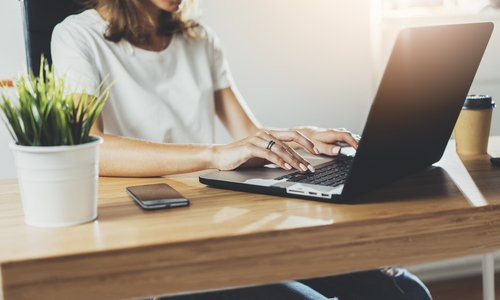 Indeed, the majority of women choose to continue their education and development.
Instead of focusing on whether men or women are more capable, we should emphasize the need for development and ongoing improvement.
14- Increased productivity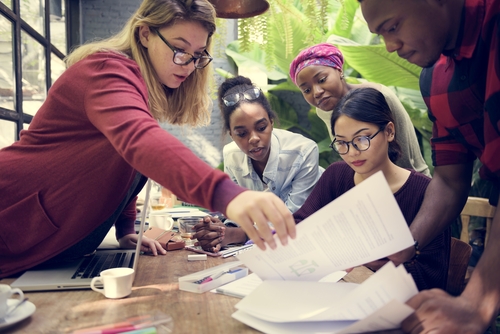 Even though working women account for 40% of the world's labor force and many of them go on to start their businesses.
The International Labor Organization estimates that nearly half of their productive potential (48 percent) is untapped, compared to only 22 percent of men's productive potential.
15- Making the company a pleasant place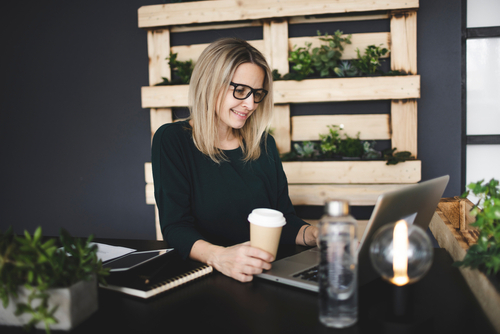 Obviously, more job satisfaction, increased organizational dedication, and, more meaningful work was anticipated in organizations with a higher share of female talent.
In conclusion,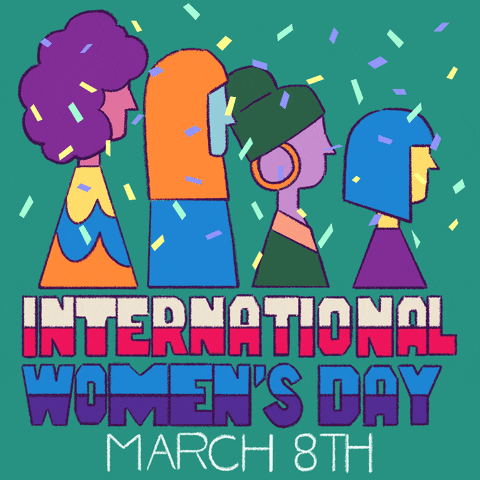 International Women's Day is an excellent chance for all employers to eliminate discrimination against women in the workplace.
Happy International Women's Day!