August 2022
12
Interview Questions- If you are a fresher, here I am to provide some clues about what questions are coming your way in an interview. Though it would be much better if one prepares before an interview, even if you happen to face some unexpected questions, this article will definitely help you out.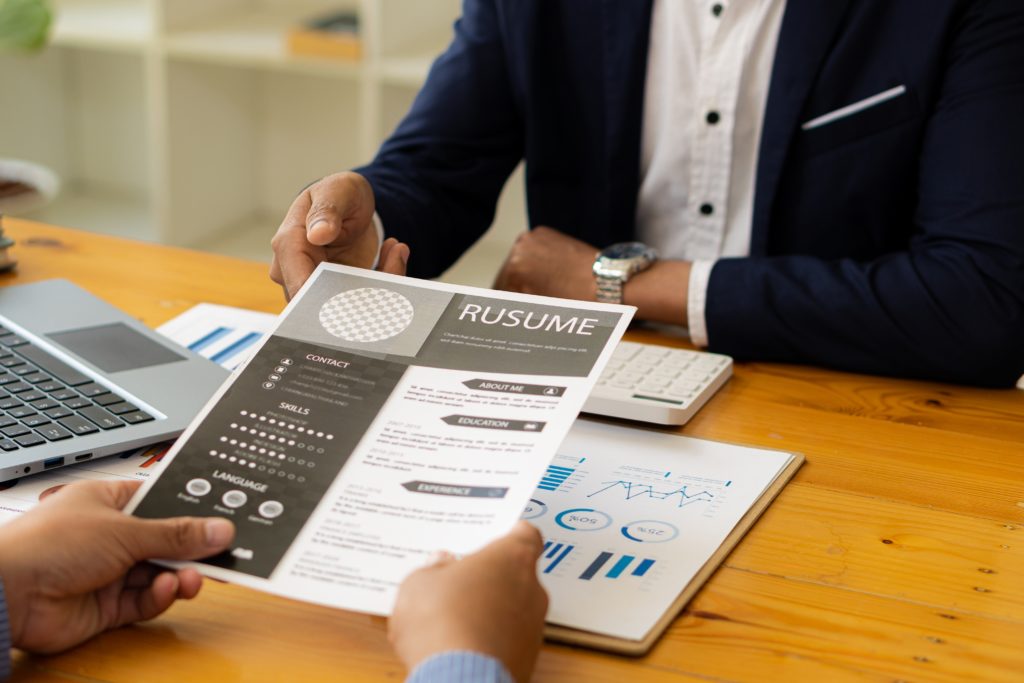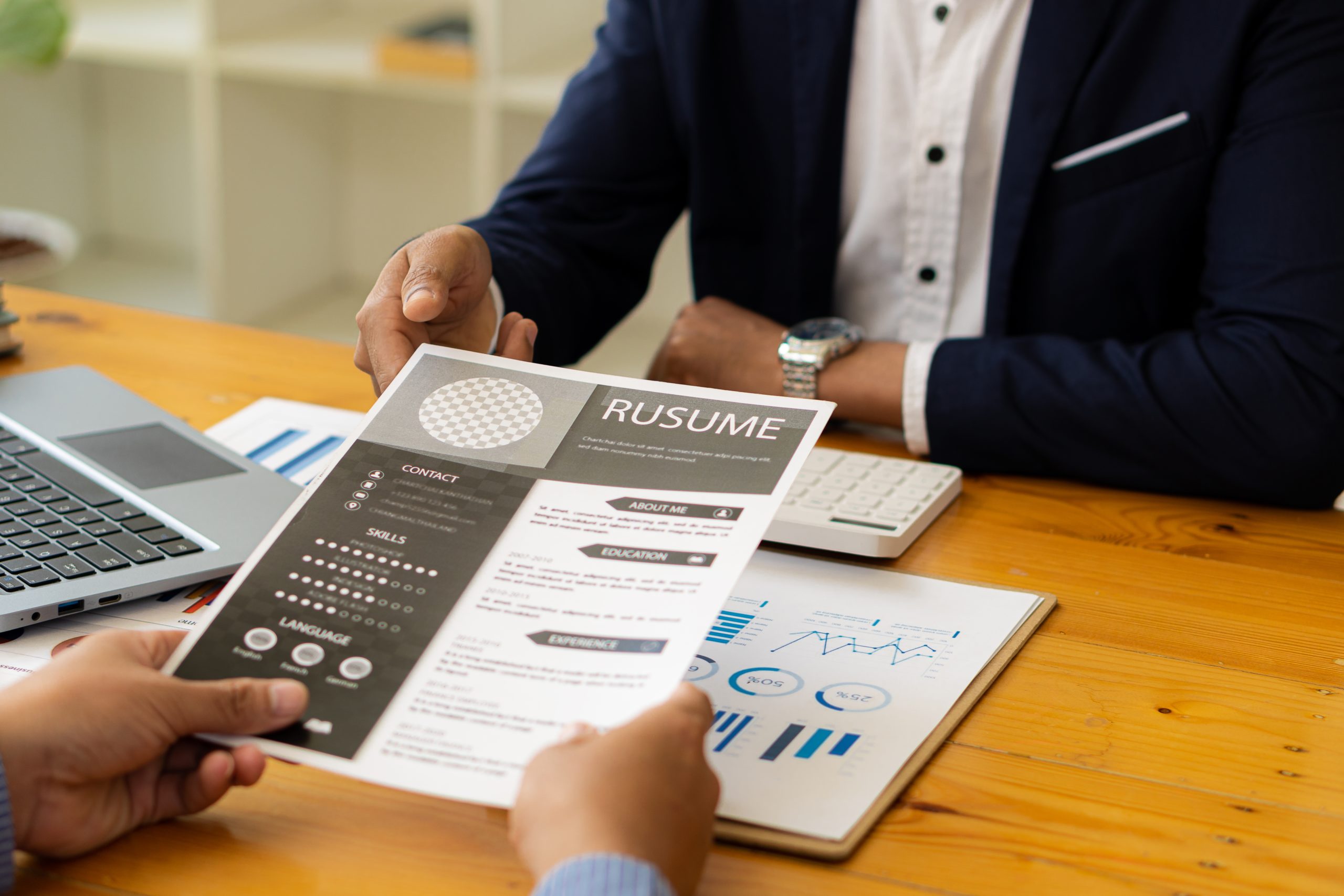 An interview can be a tricky affair. While you want to sell yourself and your skills, producing empty boasting will not get you anywhere. You must realize how to sell your skills and accomplishments and be confident without being cocky or arrogant.
Here is a list of common questions that might be asked during an interview for fresh graduates.
Applicants usually avoid addressing these questions, but this is one of those hurdles that get you quickly hired or not hired.
Read Also:
Interview Questions and Answers for Freshers
Tell us something about yourself.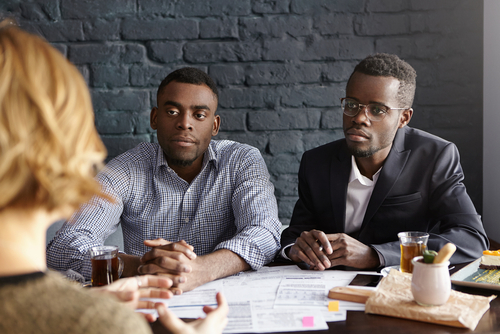 The question "Tell us something about yourself" is a classic part of the interview process and can be hard to nail.
You'll want to keep it brief, but this is your chance to provide potential employers with a bit of insight into your personality.
To help you figure out how best to approach this question, here are some guidelines for what information you should include to provide tell me about yourself sample answer for freshers—and what information you should leave out:
Don't include any personal info that makes you feel uncomfortable
Don't talk about your family (especially politics)
Do include specific examples of skills/qualities you have that would make you a good fit for the job
Do mention if you have any relevant professional experience
Do mention any volunteer work or community involvement
Don't go on too long
What are your strengths and weaknesses?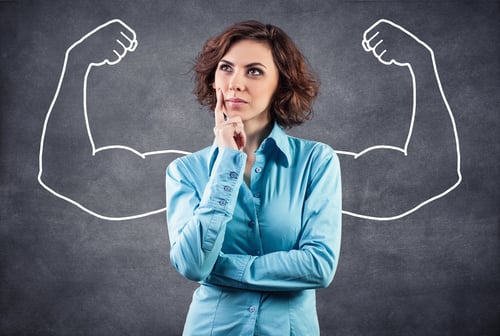 When asked this question, take a deep breath and consider what kind of answer will help you land the job.
Some strengths and weaknesses are better to keep hidden from an interviewer. You don't have to be completely honest with them.
Instead, tailor your answer as long as it does not sound like a lie. If you have questions about the company's products or services, it is okay to ask about them beforehand and use the answers to guide your response.
You can also learn more about the company so that your strengths will be helpful for the company.
Why should we hire you?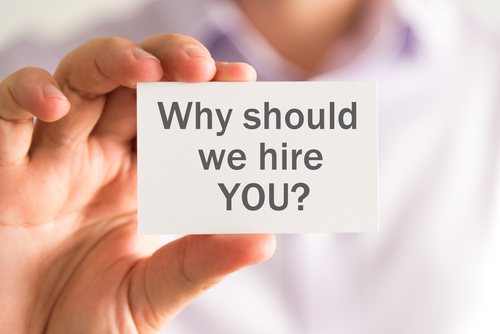 With this tricky interview question, the firm wants to examine your ability to sell your capabilities and convince others. Furthermore, this interview question allows you to show the recruiter your excitement for the job.
The best way to answer this fresher interview question is to talk about your skills and abilities that are relevant to the position. You might also provide examples of how you executed a few activities or significant tasks in school to illustrate your capabilities.
You can use this as an answer:
I'm a recent grad looking to get some experience and build my resume. I'm a hard worker who always finishes what I start, and the people I've worked for have been happy with the quality of my work.
As an intern in [name of company], I was able to complete
, which helped [company] grow, and I was given [opportunity], which allowed me to show my skills.
Here's why you should hire me:
I'm eager to learn new things and constantly seek ways to improve my performance.
I have good communication skills and can work well on a team.
I'm good at figuring out problems on my own and getting to the root of the issue.
What are your hobbies?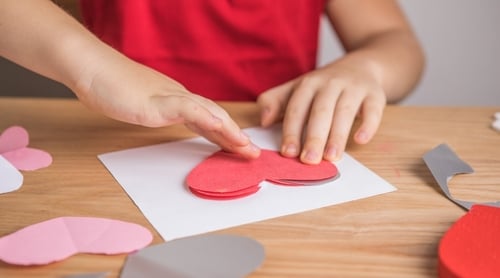 Many interviewers ask this question to gauge how well you fit into the workplace's culture. They want to know what you do outside of work, but they also want to see how enthusiastic you are about your hobbies and interests. If you can't make it clear that you have a life outside of work and that you're not just looking for any job, they may wonder whether you'd be happy just sitting around all day at the office. "What are your hobbies?" is a comprehensive question, so there's no right or wrong answer. Just remember to be honest.
Why did you choose this career?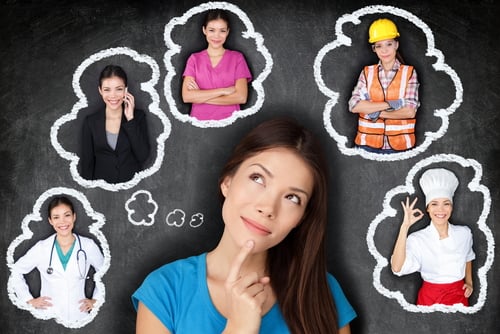 The interview question "Why did you choose this career?" is a perennial favorite for the interviewer because it's easy to answer, touches on almost every aspect of your professional life, and just about anyone can come up with a decent response.
Read Also:
17 Ways to Set the Stage for a Fantastic Career In 2022|Drjobpro.com
No matter what question you're asked or your situation during an interview, you can always talk about why you pursued a particular career and how your interest led you to where you are now.
You can use this as an answer if you are a teacher:
I chose to pursue a career in teaching because I love working with kids and feel like I can make a difference in their lives. When I was growing up, my parents were both educators, so it's something I've been exposed to since childhood.
I was drawn to this profession because I enjoy helping students learn and grow and the variety of roles that teachers have daily. One day you could lead your class through a science experiment, while the next day, you could be tutoring a student one-on-one or helping them review for a test. There's something extraordinary about having the ability to influence students in such positive ways throughout their entire educational experience.
There's no doubt that teaching is challenging work. Still, it's immensely rewarding when you see students grasping concepts that previously seemed too difficult for them to understand or comprehend material on a deeper level than before. There's also nothing quite like being thanked by a parent or seeing the look on their faces at graduation when they realize what all you've done for their child.
What goals do you have in your career?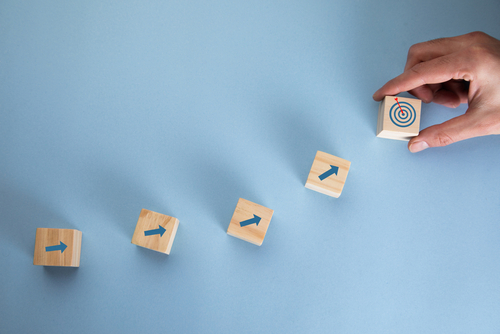 Sometimes, interviewers will ask about what goals you have in mind for your career. Questions like this are tailored to test your maturity level and understanding of the business.
One way to steer clear of generic answers is to consider the company culture before you go in for an interview.
Look at their website, social media accounts, and press releases, and find out if they have any stated goals or mission statements.
If they're a publicly-owned business, look for information about upcoming projects or changes in leadership on their investor relations page.
This will help you to understand the direction the company is headed, which will help answer the question "What goals do you have in mind?" in an interview.
However, it's also essential to convey how your personal career goals align with the company so that they can see that you're interested in their long-term vision and your own short-term goals.
Sample Answer:
1) I'd like to advance within my company. It's great that I've been given these opportunities early in my career. I hope to continue being a valuable asset to the team by taking on more responsibility as time goes on.
2) I'd like to have an exit strategy. Many young people don't think about what they'll do after college, but it's essential to have a plan for when you want to move on from your career. That could be anywhere from 5-10 years from now. (But even sooner than that if the opportunity presents itself!)
How do you plan to achieve these goals?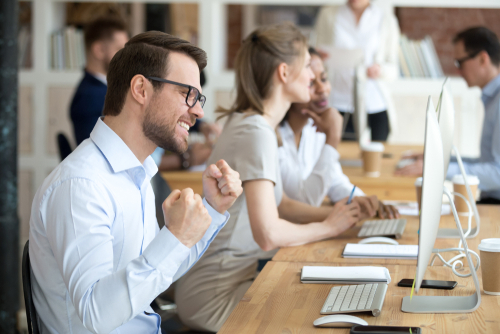 An excellent answer to "How do you plan to achieve your career goals?" will relate your goals to the skills and experiences that you have had or will have.
An effective way to do this is to use a "STAR" approach: Situation, Task, Action, and Result.
First, start with the situation you are in. You might talk about a problem that needs to be solved or an opportunity that needs to be capitalized upon. Then, explain what task you took on to get closer to your career goal. This part should be short and sweet—you don't want it to take up too much time or distract from the other parts of your answer.
Next, move on to what action you took. Detail the things you did and why you thought they were necessary—this step should show how you solved the problem at hand or how you capitalized on the opportunity. Finally, conclude by talking about the result of your actions.
It's okay if this isn't something concrete like a promotion; instead, it can be something like how well-known you became in your field due to these actions.
Can you work well under deadlines or pressure?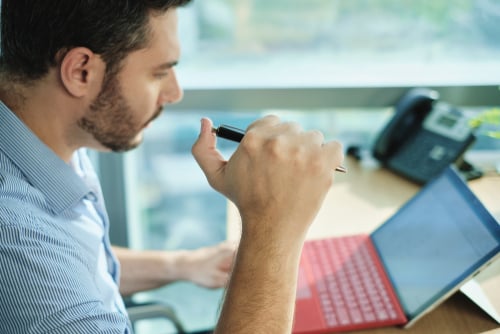 It's a common interview question: "Do you work well under pressure?" It's meant to find out whether you'll be able to handle the deadlines and timeframes of a real-world job. The recruiter wants to know if you'll be able to perform well when the stakes are high.
The best way to answer this question is to describe an example of when you've had to work under pressure and give details about how you handled it.
You might say that in college, you took a class on the poetry of Keats and Shelley, and your professor asked you to write a paper on Keats' "Ode on a Grecian Urn," he would announce that it was due two days later, and he wouldn't accept late submissions or excuses.
You might say that because of this, you developed a reputation for being able to meet deadlines and learned not only that you could do it but how important it was to manage your time effectively.
Where do you see yourself 5 years from now?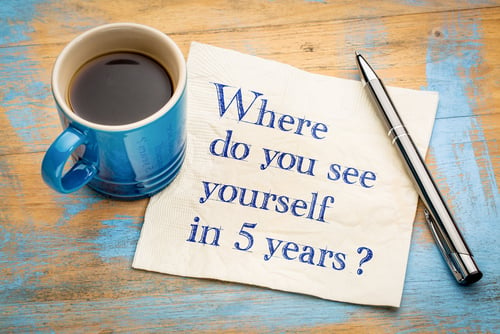 This is a pretty standard interview question. It's an opportunity for you to show the interviewer that you have a long-range point of view, which can help him or her get a sense of how your career goals align with the job you're applying for.
Of course, it's not just about where you see yourself—it's equally important to show that you're actively working toward that goal.
You don't have to have your whole life planned out to provide a good answer, but be sure to provide evidence of your professionalism and ambition.
If you're a recent graduate, consider how your experience at your current job has prepared you for what might await in the coming years. Be clear that you intend on making a lasting contribution regardless of the available position or the job title, at which point you're interviewed.
Why do you want to work at this company?
This question should be easy to answer. For example, if you're interviewing for a position at an accounting firm, your response should be, "I'm interested in the tax industry and in being a part of a team that helps companies stay organized and keeps them profitable."
While answering this question, you should also consider what you want from a new job. For example: "I'm interested in an entry-level position at ABC Company because I'd like to gain experience in sales and learn more about how products transition from design to development to manufacturing to distribution. I'd like to work with someone who can help me develop my skills and teach me from their knowledge." If you're looking for a learning experience with mentoring opportunities, try to tie that into your response.
The answer isn't just about the job itself. It should be about how your life would be different if you worked there. How would it impact your life, and how would it help you reach your goals?
What is your greatest accomplishment so far?
This question is great because it allows you to talk about a real accomplishment. It's not theoretical. It's concrete. Asking you to talk about your most significant achievement also allows the interviewer to see how you handle yourself when you're on the spot and how well you can express yourself.
In this question, the recruiter wants to understand who you are. You could say that you had to work hard on a project, your team was successful, or you solved a significant problem with your boss's help. Whatever your answer is, it should include:
A description of what your role was
Explain what made the project/solution necessary (what was the benefit?)
What skills did you use to accomplish this?
Answering this question well can help you sell yourself as someone thoughtful, mature, and driven. Here are some tips for answering this question:
The accomplishment doesn't have to be work-related—it could be volunteer work, a hobby, or something else that needs a lot of time and dedication
Try to pick an accomplishment that's within the time frame of the job opening; if it's been more than five years since you graduated college, it might not make sense to talk about how you were the president of your fraternity
If there's no single accomplishment that stands out, don't worry! Just describe what you've been doing recently and emphasize your growth over the last few years
Don't forget to mention what you learned from the experience—this will show that you're open to learning more and willing to grow into other roles in the future
What motivates you the most in life?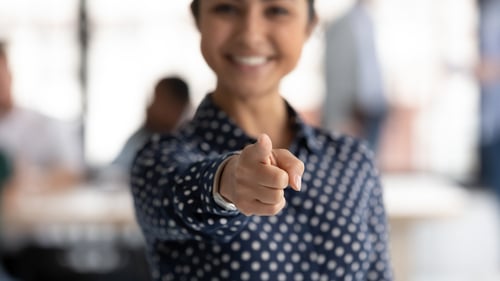 When employers ask this question, they're trying to get to know you better and find out what makes you tick. While this question can come across as a bit of a loaded one, it's important to remember that interviewers are just trying to get a sense of who you are.
When asked what motivates you the most in life, a good response is something that shows your passion and dedication to work. "Working with people" or "helping others" are good answers that show you care about your job and the results it produces.
Keep your answer positive—do not mention anything negative (like competition), and do not go into detail about why certain things motivate you (for example, don't share that you're inspired by competition because of the thrill of victory).
Instead, talk about how working hard keeps you interested and excited about where your career can go in the future.
Your answer should also be concise—this is not an opportunity for a long-winded response.
Do you have any questions for us?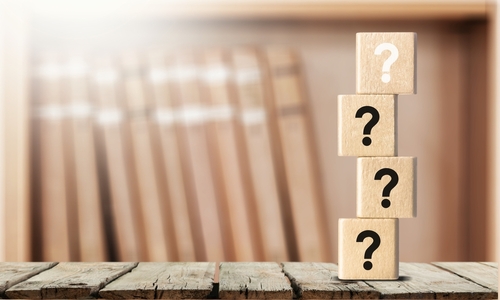 Most job interviews finish with this fundamental question, where the recruiter encourages you to address your uncertainties.
Moreover, asking questions shows that you are a confident and dedicated individual seeking clarification for your profession. So, don't hesitate to ask questions that will help you better understand the firm or your work function.
Many recent grads are hesitant to ask the interviewer questions, but it is always advisable to ask some essential queries.
To answer this question:
Prepare a list of questions to assist you in becoming acquainted with the job requirements.
Ask insightful questions that demonstrate your eagerness to learn more about the organization, its values, employees, any unique skills required for the current function, and so on.
Avoid asking useless questions such as the length of lunch breaks, how frequently the firm throws parties, or when you will be promoted!
Preparing for job interviews can help ease the nerves of all job seekers, especially fresh graduates looking for their first professional role.
Are you looking for fresher jobs in the UAE or any other country around the globe?