March 2020
31
Ask a job seeker what the most challenging and difficult aspects of a job search is, and you are likely to hear different answers, from writing the cover letter to appearing at job interviews and meeting members of the company's human resources or senior management team.
Some may even say that waiting is the most difficult part when they do not know whether the next time the phone rings, it will be a notification that they got the job, or just a telemarketer trying to get them to spend their money.
Read More About Creating Cover Letters:
But you may come across several job seekers who would readily answer that the toughest part for them is writing up their CV. Now you are ready to write your CV, Let's Start…
You need to determine what to put in your CV, Therefore, you should do a self-assessment. Start by writing down your accomplishments, successes, and your work experience so far.
Now you are really ready to write your CV. Below are the important details that must appear in your CV.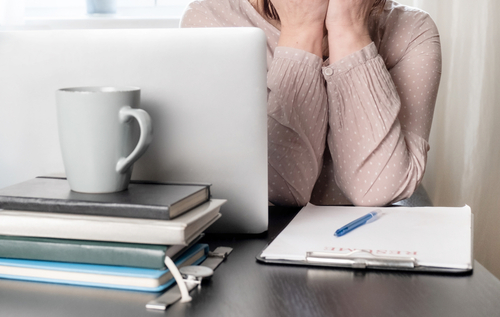 Personal information of the applicant :
Your CV must be professional as a CV for someone who has been working for years.Your inexperience is not an excuse for an unorganized or unprofessional CV.
Yes, you'll feel a little bit surprised, just don't put a photo on your CV unless you were explicitly asked to, OK?!
Some jobs, especially customer-facing jobs, so better to put your photo in the CV, but if you are an engineer, what would a photo do with the qualifications? Nothing
Preparing to write your CV :
Writing your CV: Through the resume, you are introducing yourself to the employer, so Your name should appear in your resume clearly. Give them a way to contact or keep in touch with you. Include your full address, contact phone numbers, and e-mail address. Make sure that you write them correctly. One of the first things that employers look at in a resume to assess whether the applicant is qualified or not is his educational background..This is the part where you will let the employer know the details of your work history, whether related or unrelated to the industry or the job that you are currently aiming for. This is also best presented in reverse chronological order, with the following details indicated:

Your name:
Your address and contact details :
Education background of the applicant :
Experience of the applicant :

Job title or position
Nature of the position or job (contractual, volunteer, paid or unpaid)
Location of the work, or where you worked
Inclusive dates and duration worked on each job or position
Main duties and responsibilities performed in each position held

Be Professional :
Don't put Photo in Your CV :
Keep Always in your mind there are thousands of candidates are looking for jobs and more than hundreds are applying in the same job vacancy so try to impress the employers by writing a professional CV.