November 2021
14
Covid-19- A virus has totally affected our lives; it affects our health, work, lifestyle, and even mindset.
After the spread of Coronavirus in 2020, the global job market has witnessed radical transformations; millions lost their jobs, millions started new careers where they could make money to live, and millions have shifted to work from home and work systems remotely.
With that new norm, employees started to discover new ways to make money while working from home as they have more work-life balance and can freely work in more than one job.
But, will these new trends continue in 2022 and beyond?
Let's discover if we will stay working from home or not and know more about the growth of remote jobs between 2020 and 2021 and how this will affect the future of jobs in the world.
Key Remote Work Statistics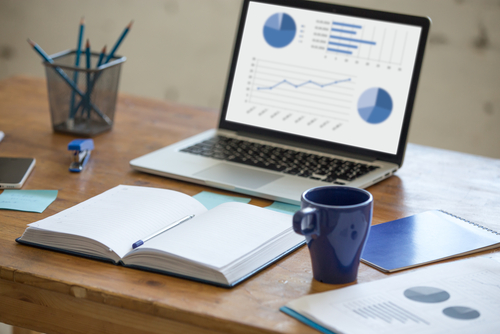 Working remotely was a dream for many employees, while employers see it as a nightmare. How can they trust their employees and ensure productivity while staying at home where Netflix is just a tap away, and he needs only two steps to cook in the kitchen?
Yet, after the spread of Covid-19, almost all businesses are obliged to make a shift to remote work to keep their businesses running, so many of them have recognized the importance or work from home systems and how they are vital in filling out the gaps by hiring freelancers, so the "Hybrid" work systems will be the new norm in 2022.
As per a Mercer report released in 2021, hybrid systems will be the new norm for about 70% of companies. Adobe, Salesforce, Spotify, and Twitter are just a few well-known organizations that have already undertaken the conversion.
Moreover, according to Microsoft's Work Trend Index, 66% of companies are thinking about restructuring their offices for better hybrid work systems.
That's because businesses have realized that being at the office from 9 to 5 isn't guaranteeing that they will receive high-quality work done.
On the other hand, employees find it more comfortable to work from the comfort of their homes where they can enjoy the best of two worlds. According to a survey conducted by a global freelance website, 58% want to work remotely full-time, and 39% prefer the "hybrid" work system; it's a surprising percentage as almost 97% of the employees don't want to get back to their offices.
"Remote Work" is A Great Benefit When It Comes to Looking for New Jobs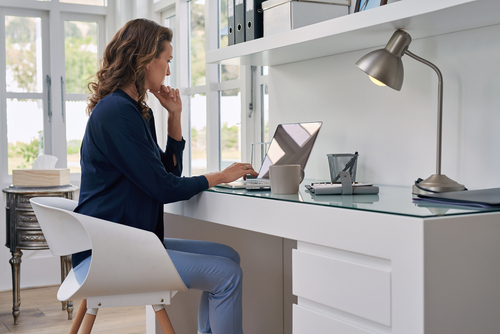 58% of employees are willing to start looking for a new job if their companies oblige them to work from the office, according to a survey conducted by a leading freelancing platform in 2021.
So, it would not be a surprise if we said that according to a similar survey, 44% of participants said they know at least one person planning to leave his job if his company asks him to work from the office.
Working remotely becomes a must for around 24% of the employees to the extent that they are willing to bargain away a number of their salaries or their vacation days for the sake of it.
In that respect, companies have to adopt hybrid systems to retain and attract exceptional talents as 90 percent of top managers now intend to work from home, according to a survey conducted in 2021. Moreover, as per a survey conducted in 2020, 79 percent of employees agreed that they have more loyalty to their companies as they have the option of working from home.
Remote Work Helps in Growing Businesses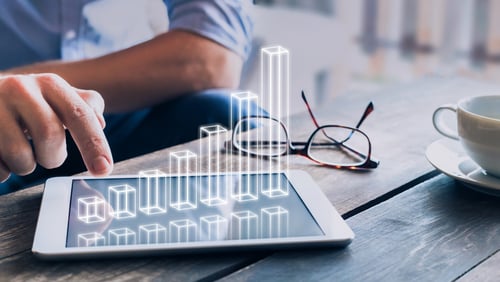 Do you know those workplace distractions cost businesses about $600 billion/ year? And Do you know that 45-40% of employees are more productive at home than at the office?
Remote work systems haven't affected business' profits, according to 94% of surveyed companies. 76% agreed that productivity remained the same, and 27% said that employees are more productive while working from home.
According to a survey conducted by a global freelance platform with 2100 participants, 51% said they have higher productivity levels working from home, while 95% agreed that it's similar to working from the office.
Although the reasons vary, below are top reasons why employees are more productive while working from home:
There are fewer distractions (68 percent)
Extra concentrated thinking (63 percent)
A less noisy workplace (68 percent)
Comfier setting (66 percent)
No office politics (55 percent)
During the epidemic, over 6 out of 10 respondents claimed to be more efficient than anyone imagined, as per information recorded until March 2021.
40% of workers agreed that they are more productive and efficient while working from home.
Extended distant employment, according to experts, might substantially enhance productivity levels in the United States by 5% relative to the one which was before the Coronavirus, which will no doubt boost the economy.
70% of Employees Have Better Mental Health While Working Remotely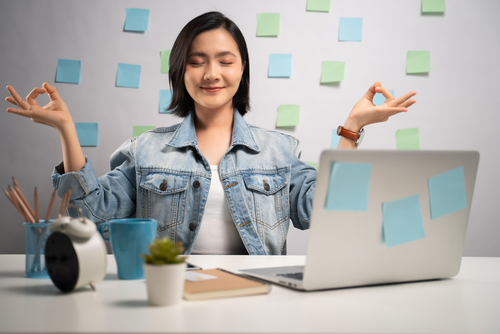 No doubt that the work environment around the employees has a direct impact on their mental health. According to the 10th Annual Survey, 70% of employees said they have better mental health and a positive attitude while working from home. Around 18% said that it was the companies' great mistake to ignore their employees' mental health during these challenging times.
Full-time employees are comparably stressed and have bad mental health as they can't achieve work-life balance.
Among those remote employees, 48% agreed that they had achieved their work-life balance, and 54% said they were emotionally better.
Within the same survey, 76% of employees said that workplace distractions negatively affect their emotions as they become more stressed, and 17% agree wholeheartedly.
Remote Work Helps in Saving More Money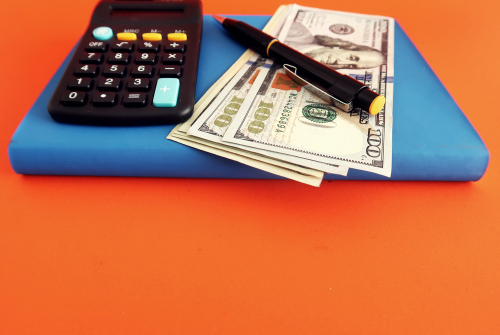 Transportation and lunch are among the top needs that need paying money every day while working from the office, So, remote workers can save more money as studies have shown that they can save around 4000$/year.
In a study conducted in 2021, "Saving Costs" came among the top perks for employees to look for a remote job. Furthermore, 38% say that remote work saves them at least $5,000 annually, and one out of every 5 predicts that they save more than $200 weekly or $10,000 annually.
A positive aspect of the epidemic is that it forced humans to change their practices, which has resulted in fewer pollutants, lower emissions, and better water purity around the globe.
Such a favorable impact on the environment can be due to the millions worldwide who have switched to working remotely, lowering road traffic congestion associated with transportation.
For example, specialists expect the percentage of air pollutants to decrease significantly, with 3.9 million employees working from home, which means that 600,000 cars will not be operated per day for a year. It is estimated that by 2025, there will be approximately 36.3 million Americans working from home.
This will affect the air quality as more environmentally friendly behaviors are adopted, such as using less paper, saving air conditioners, lighting systems, and more.
Remote Work Boosts Job Satisfaction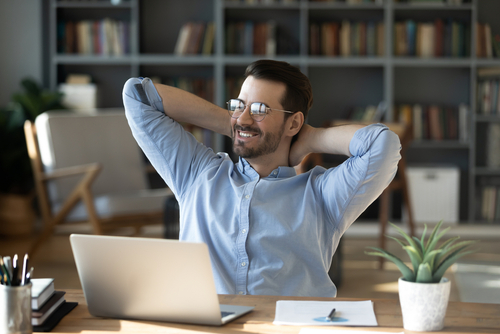 During the challenging year of 2020, Statistics have shown that employees working from home are happier than their counterparts working from the office.
Moreover, A Workforce Happiness Index has reported that 57% of employees are more satisfied with their jobs while working from home.
So, all indicators show that remote work systems have a tremendous positive impact on the employees, their health, and their mental wellbeing.
Remote Work Is on the Rise In 2021 and Beyond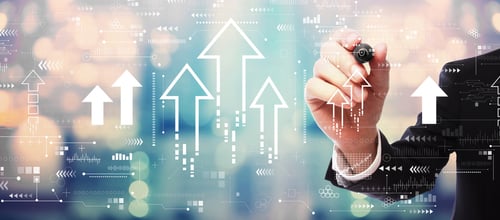 According to the Survey of Business Uncertainty (SBU) performed in May 2020, working from home adoption is expected to increase, rising from 5.5 percent to 16.6 percent of all working days.
And, by 2025, 36.2 million Americans will be working remotely, accounting for 22 percent of the total workforce—a rise of 87 percent compared to the number of remote workers before the spread of Covid-19!
Remote Work Is Permanent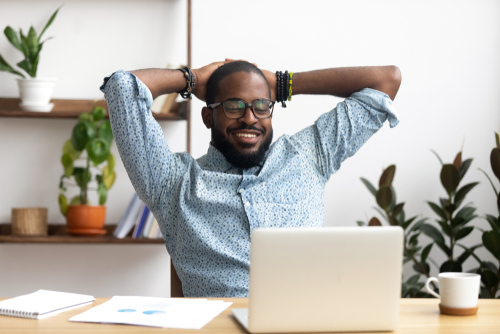 The number of remote workers has been doubled in 2021. So, experts expect that companies will permanently adopt remote work systems.
According to a Gartner CFO poll, two-thirds of CFOs (74%) aim to fully transfer staff to working remotely once the Covid-19 situation is resolved. Top Technology corporations, as anticipated, are making strides. Workers at San Francisco-based Twitter were notified in May that they will still work remotely forever.
At almost the exact moment, Square, which Twitter's Jack Dorsey also manages, implemented a similar approach, allowing staff to work from home permanently, even when facilities reopen. In late May, Meta CEO Mark Zuckerberg assured workers that many would work remotely permanently, planning to do so until 2020.
All Your Remote Working Dreams Will Come True
After these endless perks of having a remote job, you may be thinking right now to start a new remote career where you can enjoy working from the comfort of your home while maintaining a work-life balance and saving more money.
Dr. Job Pro will help you start a remote career on the right foot by offering a dual benefit of full-time and freelance jobs through one account.
Don't Forget to Share This Article with Your Friends!