December 2021
08
A "Job Offer"… is the long-waited email after the long, frustrating job search journey of every job seeker.
It comes as a "gift" after this arduous journey, and accepting it will be the beginning of a new professional stage in your life.
So, how can you respond to any job offer professionally via email? Will you accept, negotiate, or reject it? Whatever your situation,
Below are the best ways to respond to your job offer professionally,
What's The Job Offer?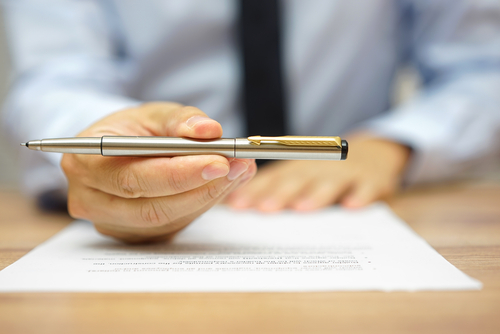 It's is an official invitation from the employer to join his Company in a specific position. Job offers typically include the details of the employment offer, including salary, benefits, job responsibilities, and the reporting manager's name and title.
What does the "Job Offering" Process Entail?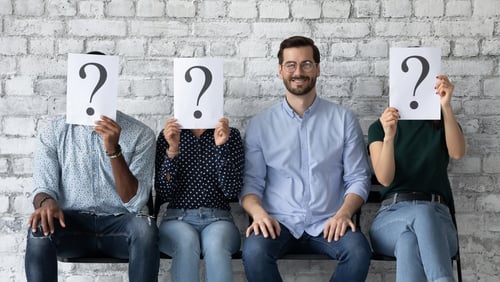 First, you'll receive a call from the recruiter informing you that you are accepted for the position. During this "verbal" communication, you don't need to give your final decision. All you can do is express your appreciation and inform the recruiter that you'll reply shortly by email.
The recruiter will tell you if there's a deadline to receive your reply and if he doesn't, you can ask him directly or set a reasonable period of a maximum of a week.
Following the call, you'll receive an email with the formal written offer, which will include further information about the position as well as attractive remuneration information. Once you're satisfied, you can respond directly to the offer letter by mail.
Below, we've listed tips on forming your email attached with templates that you can use to copy/paste.
When You Accept the Job Offer,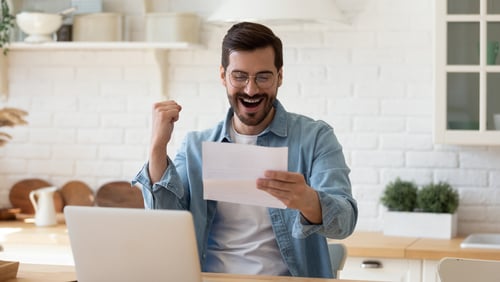 Replying to the "job offer" email always has a deadline, so you have to think precisely and make your decision with a specific period. To help you think professionally, reply positively, and accept wisely, we've listed some brilliant tips to follow below:
Create A Professional Subject Line
Name The Recruiter
Show Appreciation
Agree To the Terms of The Offer
Sign Your Email
Create A Professional Subject Line
You should never send a blank subject line email, especially while replying to "professional" messages. So, you have to write a concise line that conveys your email content in some words.
You can use subject lines like "Accepting X Company Offer- Mohamed Ahmed" to briefly clarify who sent this email and why. Yet, if the recruiter already sends you the email with a clear subject line, no need to change it.
Name The Recruiter
Starting your acceptance letter with "Dear Recruiter" can ruin your professionalism. You have to use the recruiter's name; you can research or even ask him directly if he didn't sign the email with his name (which is a red flag!).
Show Appreciation
Your "job offer acceptance email" is your way to show how grateful and happy you are to join the Company. You have to thank the recruiter for his time interviewing you and selecting you to be one of the Company's family.
You can use sentences like "I look forward to working together for the company's favor."
Agree To the Terms of The Employment Contract
Although the "acceptance letter" implies that you already accept the contract terms, it will be great if you list them down briefly in your email. You can list your benefits, compensations, salary range, and start work date.
Remember! There's always room for negotiations, so if you want to modify or discuss any term, you can ask for this before officially accepting your offer letter.
Sign Your Email
Conclude your email professionally using words like "regards" or "sincerely" and add your signature by the end of the email.
End your email with a positive tone by thanking the recruiter for giving you this opportunity to start a new professional journey with them.
Job Offer Acceptance Letter Template:
Template #1:
Subject Line: Offer Letter Acceptance- Mohamed Ahmed

Dear [Hiring Manager Name],

As discussed on the phone, I am delighted to accept [position] with [Company]. Thank you for the opportunity, and I look forward to applying my skills to the job.

As the offer letter displays and as we previously discussed on the phone, I accept the starting salary of [offered salary] with [benefits packaged provided].

I look forward to beginning work and meeting the team on [start date]. If you require any additional information before then, please let me know. You can reach me by phone at [your phone number] or email at [your email address].

Thank you again for allowing me to demonstrate my value to the team.

Sincerely,

[Your Name]
Template #2:
Subject line: Karim Adam—Digital Marketing Specialist

Dear Mr. Abdullah,

Please accept this email as my formal acceptance of the offered position as Digital Marketing Specialist with Creative Agency. Thank you for the opportunity, and I look forward to applying my skills to the job.

As the offer letter displays and as we previously discussed on the phone, I accept the starting salary of AED 6000 with the availability of benefits after 90 days of probation period.

I look forward to beginning work and meeting the team on Feb 1. If you require any additional information before then, please let me know. You can reach me at (971) 544-3211 or by email at [email protected]

Thank you again for allowing me to demonstrate my value to the team.

Best Regards,

Karim Adam
When You Decline the Job Offer,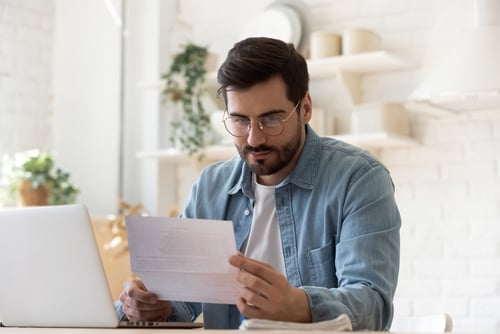 that happens! Being a job seeker does not always mean that you will accept any job offer; You may find that this is not the Company you dream of working for after attending the interview, or you may find that there is no room for investment in your skills in the company environment. They will not be suitable for you or may receive more than one job offer because you are already attending many interviews.
If "rejection" of a job offer is your biggest problem, it's a "good" problem.
But to decline professionally. What do you do?
Decline hurts, even for the recruiter. He has exerted too much effort looking for you, shortlisting, interviewing, and discussing the benefits until he decided to hire you. So, keep your correspondence brief and to the point. Keep grateful without diving into details:
Thank the recruiter for his time and efforts
Say your reasons (if possible). You can say, "I have decided to make a career shift."
Invite the recruiter to connect on LinkedIn (to show your appreciation and expand your network.)
Job Offer Rejection Letter Template:
Dear Silva,

Thank you once more for giving us the chance to join your team. It was interesting to understand more about the role of sales team lead, and I would be thrilled to accept the job offer. Nevertheless, I've determined that this position isn't ideal for my professional aspirations after thoughtful consideration.

And it has been great to meet you, and I look forward to working with you again soon. Please stay in contact!

Sincerely,

Nora Mahmoud
When You Need More Time or Details,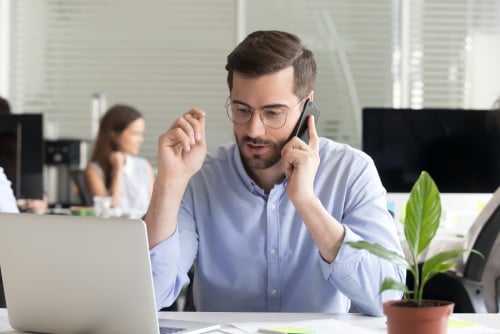 While a job offer letter is often subjective, sometimes you will need to learn more about the annual raise, for example, or you may need to discuss more benefits.
Or you may be waiting for an offer from another company to compare them, so you need more time.
You need to clarify what time or details you need in either case.
In this regard, professionalism and commitment to the context of the message should be maintained in all scenarios.
Information or Time request Template:
Hello Mr. Chris,

I was delighted to receive your call and a job offer for the content writer role. I want to make a careful decision about this and speak with a few team members to understand more about the Company's culture. Is that available?

And can I reply to the job offer by the 18th as I need more time to learn more about the job? Thank you in advance for the help.

Best Regards,

Charles Mathew
When You Negotiate the Job Offer,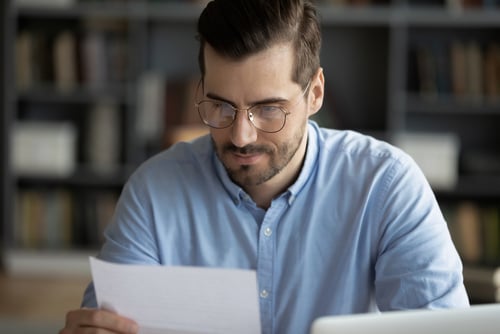 "Negotiation" is the dreaded second stage for job seekers; they feel shy about discussing benefits, salary range, job title, or annual leave days, but employers always have room to negotiate, and with a bit of cleverness, you can get what you want.
Telephones are always the best way to negotiate, but you can't start by communicating with a recruiter over the phone.
You should send an email stating how happy you are to receive the job offer to join the Company and request a phone call to discuss some points further. Usually, using a sentence like "I have a salary query" is enough to indicate that you want to discuss more.
Job Offer Negotiation Letter Template:
Dear Karla,

Thank you so much for considering me for the position of sales manager. I had a great time meeting everyone and am glad to be a part of the team!

After going through the offer, I had a few questions for you, notably about the starting salary and the housing allowance. Would you please set a time to negotiate over these points during this week?

Sincerely,

Rola Saeed
Finally,
The decision is always yours! acceptance, rejection or negotiation; Your response, in any case, will be in the interest of ensuring your career progression and maintaining high spirits until the last minute; You have to make an excellent last impression to ensure the doors are open if you ever return.
Looking for more opportunities so you receive more job offers?