September 2020
23
"Tell me about yourself." It's one of the most frequently asked interview questions. However, many job seekers don't take it seriously. They think it is just an icebreaker aimed to warm up the meeting.
Nevertheless, job seekers should realize that passing such open-ended questions means that the recruiter wants to know more about the candidate's achievements, goals, and priorities to define how much the candidate will be an added asset to the company.
Moreover, they measure the candidate's confidence and how he presents himself to customers, workmates, and managers if he is accepted.
This question is a great chance to set the tone of the entire job interview and highlight the points that you want your potential employer to know about you. It's a great chance to redirect the whole interview as you wish.
Understanding how to answer "Tell me about yourself perfectly" will help you as a job seeker highlight your experience and skills that make you the ideal candidate for the position. It will be your chance to start professionally. Here's a comprehensive guide on how to nail your answer.
You'll Read:
Why the hiring managers ask, " Tell me about yourself"?
What is the recruiter looking for in the answer?
Tips for answering "Tell me about yourself" interview question.
Tell me about yourself, Sample Answer.
What to Not say while answering, " Tell me about yourself."
Why Hiring Managers Ask, " Tell Me About Yourself"?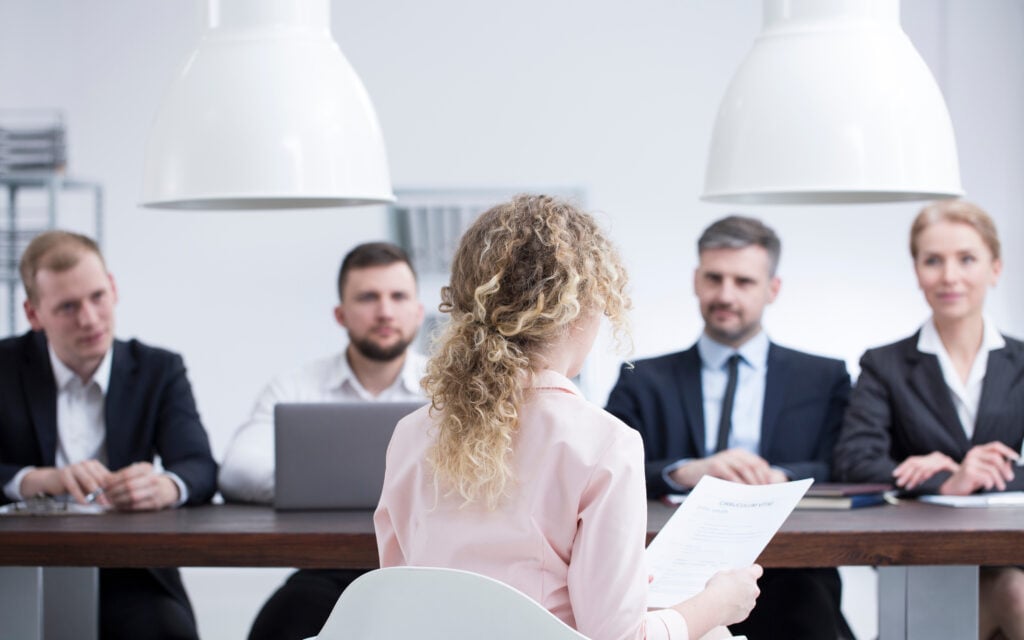 Everything happens for a reason, so understanding the reason behind this question will be the key to answer it entirely.
It's a great start that set a tone of the entire coming interview as the recruiter depends on what the candidate said to figure out the next follow-up questions and easy the flow of the conversation, said a career coach.
Career specialists agree that beyond being an icebreaker, this question helps hiring managers to achieve one of their major goals to define who you are as a professional.
They notice how you react to open-ended questions, your body language, and your mindset to define what is essential and what is not vital to say.
Correctly answering this question will help the recruiters to realize both your soft skills and hard skills. It's a great opportunity to show how to communicate effectively.
Most of the time, you'll hear these exact words of " Tell me about yourself," but since candidates tailor different answers also recruiters reshape it in different versions, including:
How do you describe yourself?
Introduce yourself.
I'd like to know more about your career journey.
Tell me something about yourself that is not mentioned in your resume.
How To Construct Your Answer To The "Tell Me About Yourself" Question?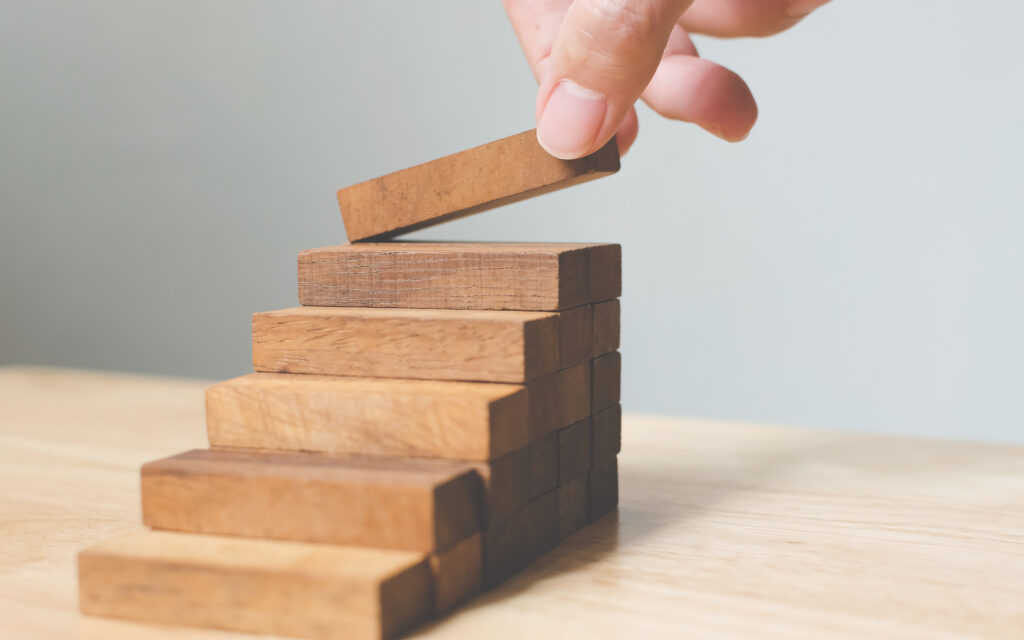 One of the most effective ways to craft your answer is to order it chronologically. You can rely on the simple " Present- Past- future" formula to construct your answer and share your key strengths.
Present: give a summary of your current role, your responsibilities, and your last significant achievement (that may be an advantage for your potential employer).
Past: Give a quick review of your employment history and how it paved the road to your current career development. Mention your proven successes that will solve a problem for the hiring company.
Future: Show how you will be a valuable asset by demonstrating your future goals to develop the company somehow.
This order is not mandatory. Make up your own story but start where there's a significant success that has observed influence.
Whenever you choose to start, make sure your order is structurally linked to the role and the company you're applying to. Dea, Career Coach, says that you should be sure that your answer gives the impression that " You're the right one to sit here and talk about this role."
How To Perfectly Answer The "Tell Me About yourself" interview question?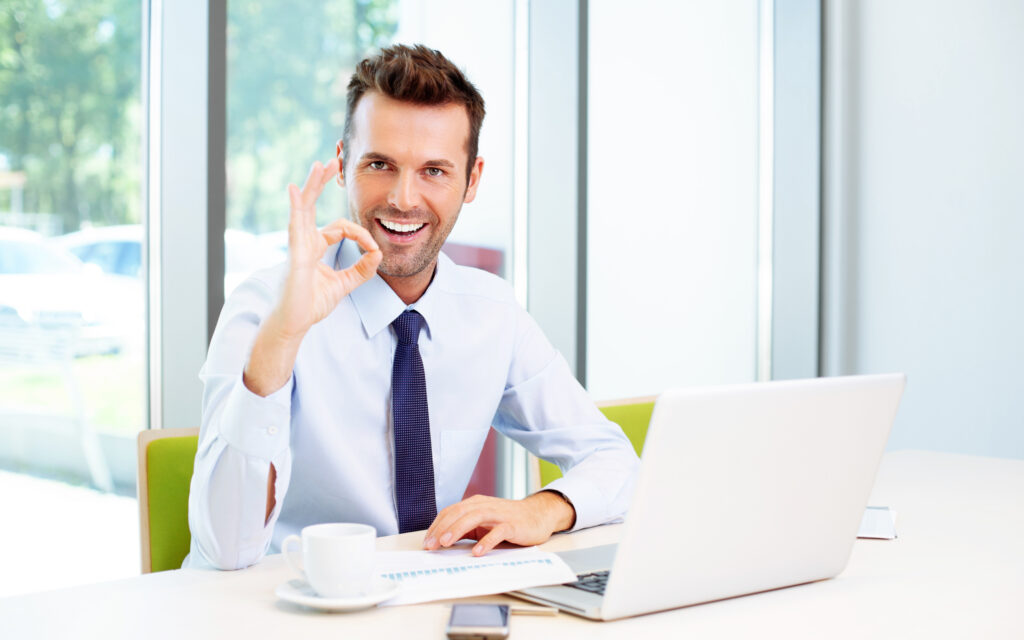 The First Impression Doesn't Have A Second Chance
Researchers found that 33% of the hiring managers know whether they will hire someone or no within the first 90 seconds.
Any lousy answer to this " Tell me about yourself" will cost you spending the rest of the interview trying to convince the recruiter that you're qualified. Be confident, direct, and prepared.
Ensure that you clearly and concisely describe how you are the perfect candidate because the interviewers are screening how you'll communicate with your coworker, managers, and bosses where there is a problem, a disagreement, and how you'll present your knowledge or opinion.
It's a job interview, so it's time to talk about your professional successes, not your personal life or your hobbies unless there is something that will help you in accomplishing your work in this company. Don't forget to precisely read the job description and maintain that you have the skills required for the position.
Try to be focused, not distracted, sidetracked, or scattered.
Stick To "Elevator Pitch" Strategy
The " Elevator pitch" is a summary that simply and quickly define a service, a product, or a business and address the question " Why should I buy/ subscribe/ invest?"
Your answer should be tailored for different opportunities, focused, and short. The perfect answer will cover the following questions:
What characteristics make you perfect for the position?
Why you're interested in the company?
How can you add value to the position?
Customize Your Answer To The Job Description
Make hay while the sun shines! To do that, you should spend sufficient time understanding the job description, researching the company, and figure out how to market yourself in a way that clearly represent why you're interested in the position and what you'll bring to the company.
"State the objectives that meet the company goals," and this is precisely what the hiring manager wants to hear while asking this question.
You can have a template to answer this question, but you have to tailor it to the role and the company you're applying to.
Keywords are keys in this situation. Inject job description keywords into your answer to grab the interviewer's attention and show that you've done your research, and you're the best fit for the position.
" Nothing is as important as passion. No matter what you want to do with your life, be passionate". Although you've to stay away from your personal zone, you have to show how much you're passionate about joining this organization.
Telling a story passionately drives the interviewer's attention and engagement. Some passion will help you to shine among other applicants and to be unforgettable. Talk like a human, not like a robot.
You can say that" I am really passionate about marketing and writing so I am really attracted to your company."
You can prove this passion by stating some personal strengths- not personal details. You can briefly mention your hobbies that demonstrate your community engagement or intellectual development like reading or volunteering, and skills that showcase your personal achievements like learning a new language or skill or getting recent certificates.
Practice (But Don't Be A Robot)
Don't wait until you have a job interview to try out your answer live for the first time. Tailor what you want to say in the interview and practice repeating it aloud.
A career coach advises recording your answer and waiting for an hour or more to give yourself some perspective. Play it back and check if you find this answer transparent, trustworthy, and professional.
You can also practice with other people, receive feedback, and utilize what they notice. Moreover, you can ask them to put themselves in your shoes and listen to their answers. Take the full advantage of your smartphone voice recorder, the mirror, and then stop before the interview to see how you look and sound.
Practicing is not memorizing; it is only arranging what you'll say and how you'll appear more natural and confident. It's an aspect of practicing conversation art.
Practicing will facilitate all your interview process even if you are not asked this question at the beginning. It will help you to stay focused on what you want to offer and will help you in the following interview questions and answers. The more you know about yourself as a "product," the more you know how to "sell" yourself.
Know Your Audience Better
You may be asked the same question of " Tell me about yourself" through all the hiring process, starting from the recruiter, the perspective manager, to a c-level executive. Consequently, it would be best if you learned how to address the same question with totally different answers targeting your audience.
If you're talking to a recruiter, your answer should focus on the bigger picture with emphasizing on your soft skills. When you are talking to a prospective manager, you should focus on your hard skills. If you're talking to a C-level executive, it would be perfect to focus on the overall vision of the company.
Try to smartly utilize what you've learned through your previous interview process and focus on the position and the organization.
Keep Your Tone Positive and Upbeat.
However, we are going through dozens of difficulties nowadays due to the spread of Covid-19 and its adverse economic effects with thousands of laid-off employees. Your first "professional" impression must be positive, so avoid negative phrases.
"A positive attitude will lead to positive outcomes." Delay negative mentions until their questions come and you directly receive questions like " Why you want to change jobs?", " Why there's an employment gap in your resume?". Don't turn off the conversation before it starts.
" Tell Me About Yourself" Sample Answer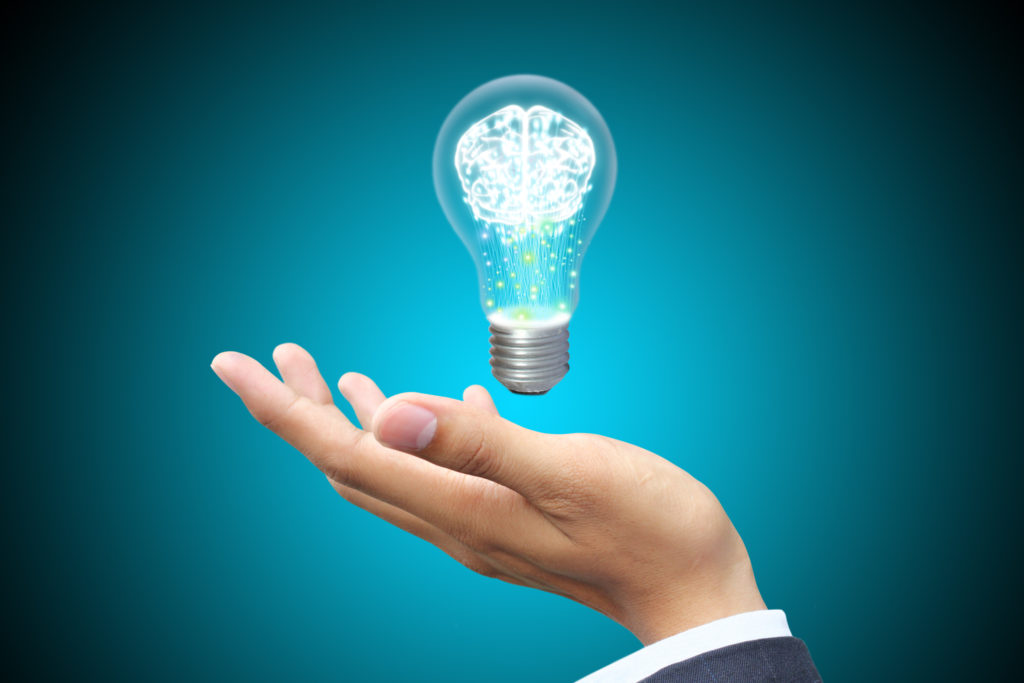 "You can teach better through your example, not your words." Although every candidate has his own tailored answer version to " Tell me about yourself," it can help see an example. Below is a short sample answer showing how this question can outline someone's strengths resulting in successful results in just 1-2 minutes:
Seeing an example is the best way to learn, though each person's "the answer will be different. Below is a short sample answer showing how this question can reflect someone's strengths supported by successful results in just 1-2 minutes:
Sample 1: I have worked in the marketing industry for more than five years, mainly in account and project management positions. Most recently, I served as a senior PM for a significant digital company managing and overseeing other project managers for major marketing campaigns. And now, I'm looking to broaden my experience across various industries, mainly digital marketing, which is why I'm so interested in joining your organization.
Sample 2: "In three words, I can summarize my entire personal and professional Life-I can win! My father and my current manager, both of them will vouch for possessing a strict attitude of never-say-die! It is difficult, no matter what, to subdue me. I also make sure that within my group, this mentality becomes infectious. Some of my colleagues commented that during crunchy situations, I inspire my teammates as a football coach!
How To Answer The " Tell Me About Yourself Interview Question" As A fresher?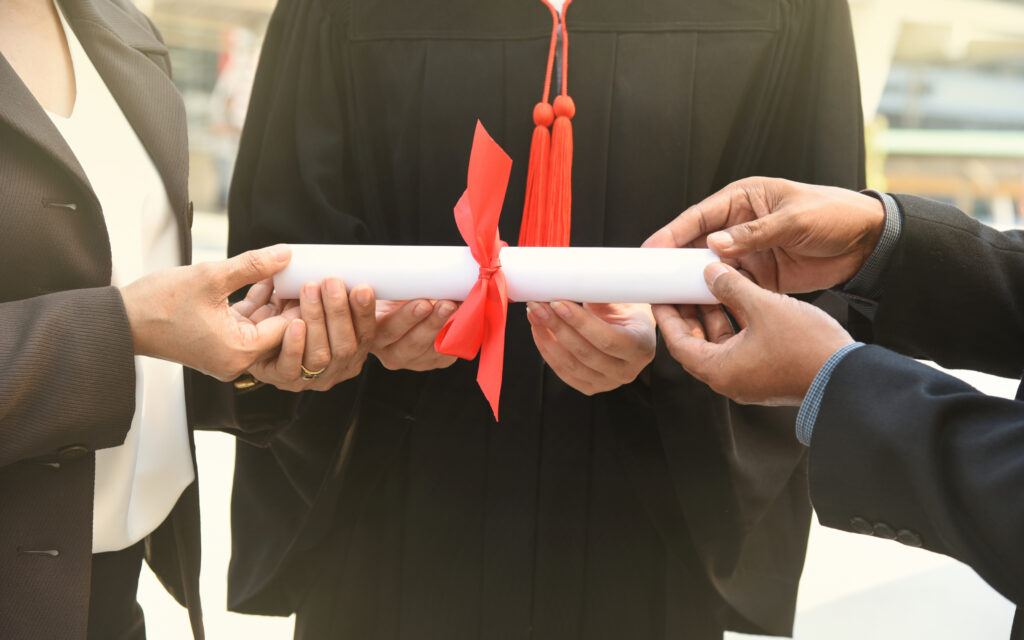 In the job market nowadays, companies focus on how the candidate will be an asset and how his skills and qualifications fulfill their needs, not how they served other companies. Although having a practical on-job experience will be an added value, you can draw this experience from different places.
As a fresh graduate, by listing your athletic activities, academic achievements, and volunteer work, you can support your answer. Volunteer activities will show how you're committed to the community welfare and your seriousness towards your responsibilities.
" Tell Me About Yourself" Interview Question Sample For Freshers
"Hi, I am Ahmed. I am from Egypt. I completed my Bachelor's in languages from the Faculty of Arts, Cairo University. I completed my secondary school from Nile Public School with 90% grade. I enjoy playing chess and have represented my school in numerous chess tournaments at the district and country levels. I am also a member of the Rotary Club, where I took part in community service at various schools, teaching the illiterate persons and visiting many nursing homes. Being a member of the Rotary Club has given me a different life perspective.
While researching a company, you'll find that they put a value on some specific qualities such as collaboration, leadership, integrity, and more.
The point is, you'll make up your success story around these qualities. This story can be from your first job, the last job, or not related to the work environment (volunteering, academic achievements, sports championships).
Choose a story that supports the qualities they are searching for and prove that you are a perfect fit for the job.
What To Avoid While Answering " Tell Me About Yourself"?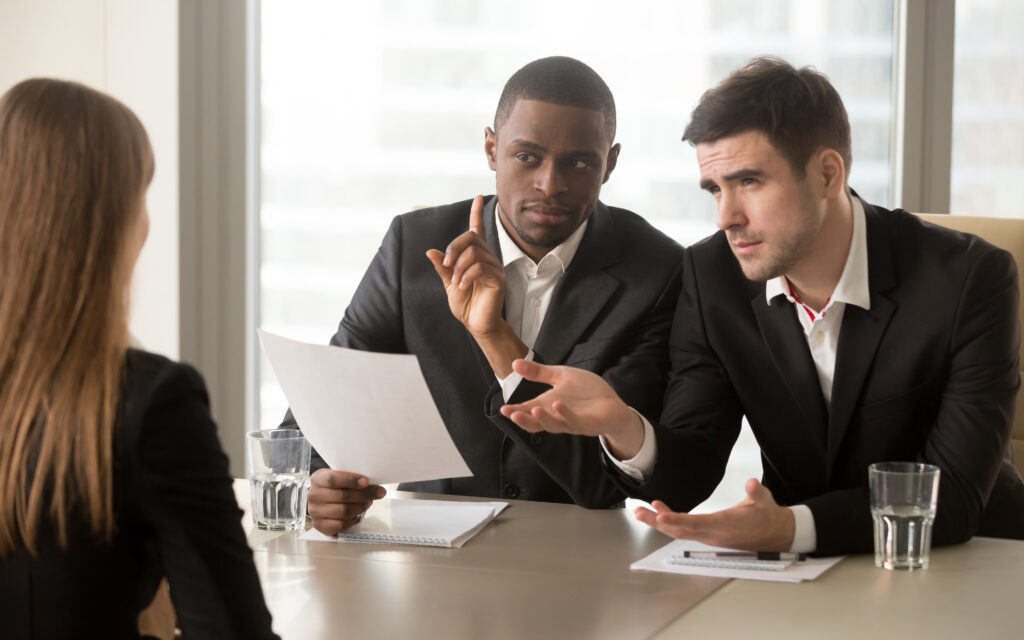 Recapping The Resume And Cover Letter
Many candidates start their answers by reciting their resume from the very beginning as if they are memorizing it.
It's crucial to prepare a summary of the highlighted points in your resume. Other issues related to your daily tasks and previous roles should come in an engaging conversation, not in a long monologue at the beginning of the meeting.
Even if the interviewer asks you to tell him about your previous experience, don't take it literally. Leave space for him/her to engage with you.
These answers are red flags that indicate that you're not professional enough to join the agency.
The School Admission Interview Approach
Don't mention anything related to your personal preferences or hobbies; the interviewer doesn't ask this question to know that you like making lip-sync on Tik Tok and playing PUBG. It will give an awful impression.
Instead, showcase your strengths that reflect how you perfectly fit the position.
Forget those school admission interview questions about your favorite "Football team" or "color." Talk about your professional image, not your personal image.
Avoid being too modest and giving a very vague introduction that doesn't demonstrate your most substantial qualifications. Modesty has no place in today's fierce competition in the job market.
Additionally, it would help if you didn't depend on the interviewer to discover your experience and figure out how qualified you are.
You can stay modest and present your full advantages simultaneously by spending some time to practice.
Focusing on factual statements will be the right solution. You don't have to boast, saying that " I'm the best marketing specialist in the world," instead you can say, " I led the marketing team for the last 3 years and had brought revenues of X during that period".
Avoid Answering A Question With A Question
Many candidates give replies like, " What do you want to know?" " You need information about my job experience, qualifications, or what kind of information you need?".
If you do this, Congratulations, You've lost the job.
Asking many questions like these make you look hesitant and confused. Prepare well as stated in this article, and be sure that if the interviewer is looking for specific information, he will ask directly.
Remember! Avoid Controversy; Don't talk about religion, politics, or other topics that can offend. Additionally, it would help if you didn't start answering by giving details about your life story. Also, talking negatively about your current job, employer, or company will leave a terrible impression.
Magical Keywords To Get The Position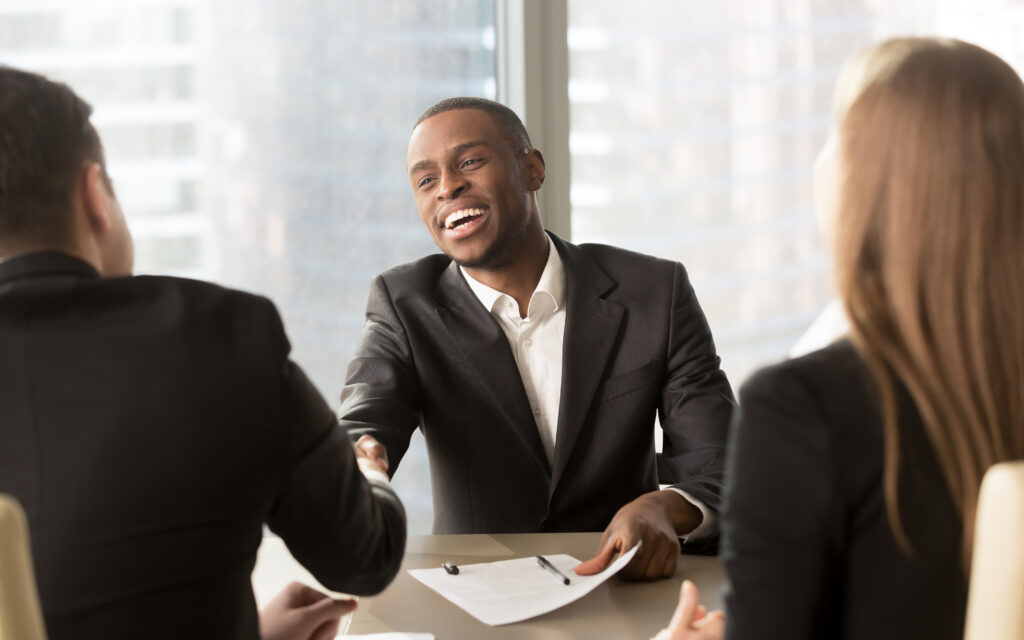 Measurable achievements strongly support your success story. In our digital era, data and numbers speak louder than any other words. Use the power of numbers to demonstrate how successful you are.
The pronoun "We" showcase how much you are collaborative and ready to work in a team to achieve more successes you and your workmates.
" A leader is one who knows the way, goes the way and shows the way," John C. Maxwell. Companies like leaders who are committed and able to influence.
Conclusion
Conclusively, your goal is to get the interviewer to see you not as a possible candidate, but as a future employee, as you address this question. An interview is just a long pitch for sales.
You sell it, and you want the company to buy it!
You can take the dreaded question "Tell me about yourself" by following what we've taught you here and turn it into a decisive moment during your interview where you can prove once more that you're not just a professional, but you're ideal for the role!
Read more to Successful job search process:
For a dream career, click here.