September 2022
23
Job application emails are your gateaway to your next job opportunity if you unlock how to tailor it to leave that excellent first impression on recruiters.
In light of this, your job application goes beyond your resume and cover letter. It includes everything related to the email you send to apply for any opportunity.
Thus, here we would like to stress that the real secret to getting the employer's attention to your job application email lies in your ability to prove your value as an asset with the skills and experience needed to take the position to the next level.
So, in this post, you'll find out:
The job application emails definition
What you need to include in your email?
How to write an effective conclusion?
Ready-to-use Job Application Templates .
What Is the Job Application Email?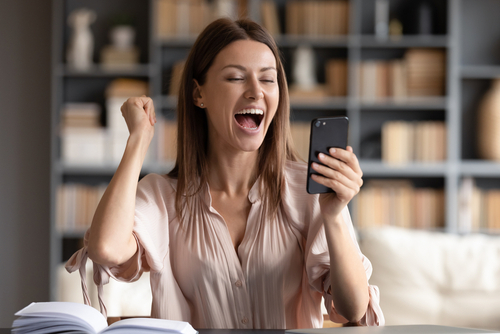 A job application email is an email you send to a potential employer to apply for a job. And you have to realize that it is very different from a resume and cover letter.
In this letter, you should introduce yourself and explain your reasons for being suitable for the position.
You can confirm this by detailing your accomplishments during your previous years of work and how you succeeded in achieving them. All required documents, such as your CV and cover letters, should also be included.
Sometimes, you may not have to send a message from your email specifically.
Some companies allow an automated form on the company's website that you can fill out, attach the required documents and send immediately through the site.
When Do You Need To Send Job Application Email?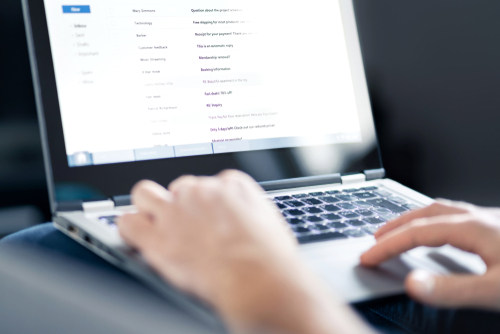 Indeed, when the job advertisement states it.
However, there are other cases where a job application letter must be sent without being explicitly requested in the job advertisement.
For example, If you are applying for a job in another city or country, an email is necessary to highlight that your relocation to the job site will be easy.
What Should You Mention In Your Job Application Email?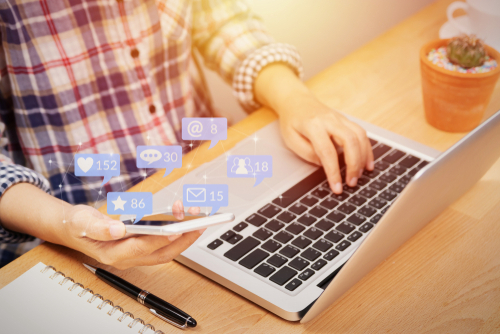 Catchy introduction
Brief summary of your CV
Answers to questions that may arise in the recruiter's mind include: Why are you applying for the job? Why are you the right person?
Professional Conclusion
Tips for Writing a Successful Application Email
Use The Company's Correct Email Address
Companies often specify dedicated email addresses to receive job applications. So, search the company's website for these addresses until you find them. Be sure to send your application through these addresses to ensure that your letter reaches the recruiter.
And if you can't find an email address dedicated to receiving job applications, you can search on "Google" and review the first search results, which are correct in most cases.
If you don't succeed in either case, you can use public email addresses common to all companies, such as "info @ company" or "careers @ company."
Put A Catchy Subject Line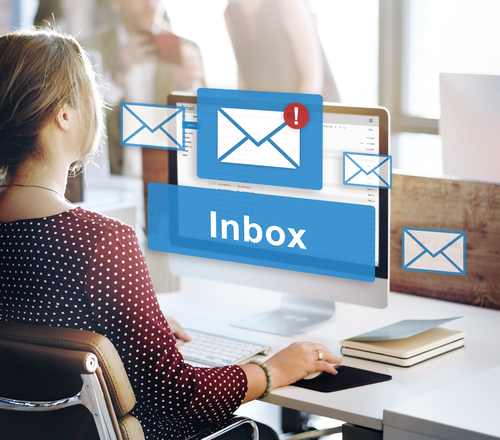 The average number of emails sent per day has increased from 100 billion to 120 billion in the past ten years, which means there is more competition in front of recruiters.
So, the first thing you can catch a recruiter's attention with is the "title of your message." Make it relevant to the job and distinctively creative.
Don't write poor titles like "resume" or "job application." Keep your title short and attractive and should not exceed fifteen characters.
Use The Recruiter's Name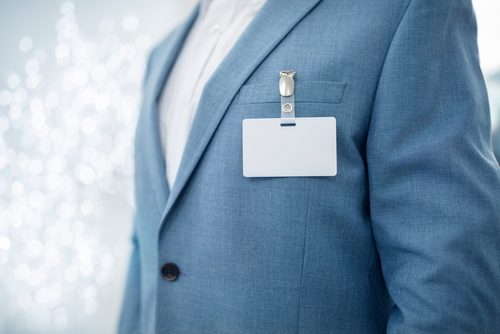 Using the recruiter's name instead of "Dear Recruiter" is your first step to convincing him or her of your profession. It conveys your interest in getting the position as you had exerted an effort to find the person's name, which sets you apart from others.
Moreover, your email is kept in the recruiter's memory when listings Shortlisted candidates.
Add A Promotional Intro About Yourself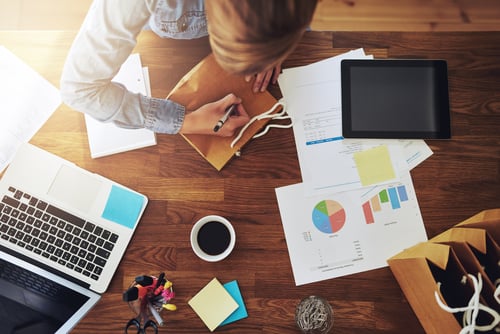 Start your email with a short promotional introduction that convinces the recruiter of your eligibility for the job.
This introduction must include an answer to Who are you? Why are you interested in the company? What are your most critical job-related qualifications? What shows the value you will add to the company?
And don't forget! If you knew the job from an employee of the company, be sure to mention his name. It will show that you put in more effort to ensure that your resume reaches the recruiter.
Use The Job Advertisement As A Guide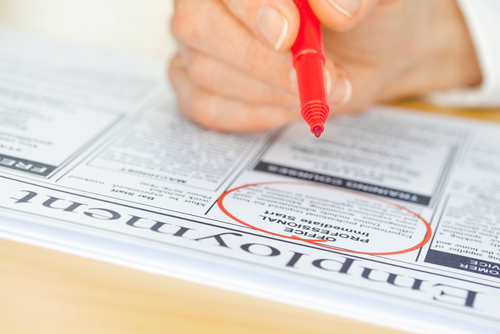 A job posting can guide you about the most important things to say in a job application letter, especially if you're inexperienced and don't know where to start.
Read the ad carefully and try to answer the recruiter's questions that you might get from the ad.
Customize your email to match the job posting and mention "keywords."
Keep Your Email Short and To the Point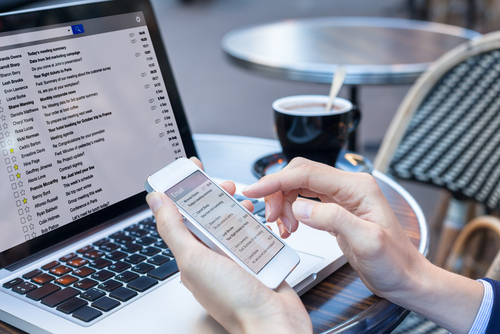 When writing a job application email, don't just use ready-made templates or send the same email to all jobs. This is the worst you could do!
Instead, dedicate the email to the company you're applying to.
For example, start by including the name of the person you're emailing, using their name in the first sentence (Dear Mr. Smith), or start with where to view the job posting "I am interested in your job posting on Dr. Job Pro for Copywriter."
Don't use words that make the email seem too formal; There is no need to use a sentence such as "To whom it may concern," for example.
Add Your CV And Your Cover Letter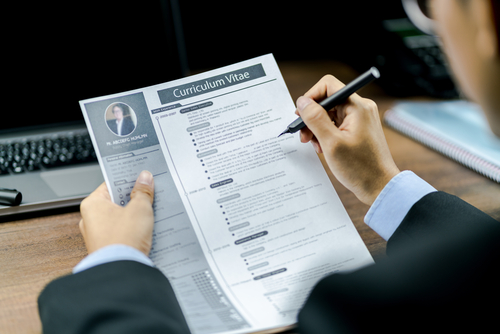 When there are many job applicants, the job officer needs to go through resumes to make a final decision and shortlist the candidates. Therefore, you should include your most recent CV to provide tangible evidence of your qualifications.
Your contact information should also be included in the email. Add your personal phone number and an email address to make it easier to reach.
As for the cover letter, be aware that it is your way to show your personality by confirming your qualifications.
Show Your Cultural Fit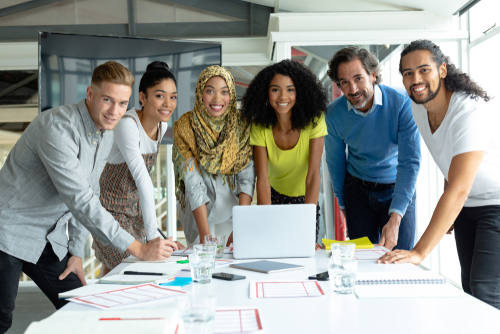 You can kill two birds with one stone with a job application letter.
Take the opportunity to show your adaptability to all cultures and environments and show all you know about the company and its products or services.
Talk about your previous experience, educational qualifications, and interests related to the job. If you want to draw the recruiter's attention to specific points, you can use bold or italics.
To keep the reader engaged, use action verbs and shorten your content as much as possible.
Proofread and Edit Your Email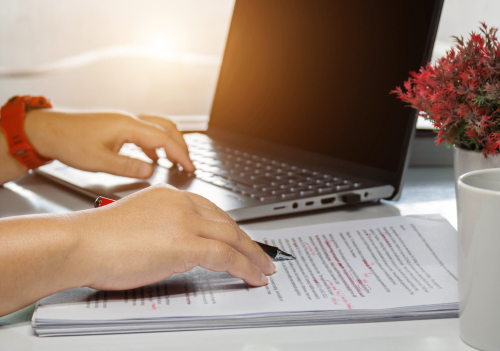 Take the time to correct language errors and edit the job application email before hitting the submit button, as a poorly worded email can do more harm than good when trying to get a job.
You can ask a friend to help you read and review your email or use a spelling and language-checking program like Grammarly.
Examples of Job Application Emails
Template #1
Subject Line: Your Name- Job Title

Body:

Dear Mr. Smith,

I would like to apply for the position of ______ in your company advertised on Drjobpro.com on 12-12-2021.

I am a candidate with solid potential and excellent qualifications for this position, and I believe no one is more qualified than me. Please find attached my resume and cover letter for your review and consideration.

Thank you very much for your time and consideration, and look forward to hearing back from you soonest.

Sincerely,

Mohamed Ahmed
Template #2
Subject Line: Karim Adam- Copywriter

Hello Ms. Hana,

I am excited to be applying for a Copywriter position at your company.

My skills and experience would help your company achieve its goals.

I have been working as a freelance writer for more than three years.

During this time, I have written more than 1,000 articles, blogs, ebooks, and press releases for different businesses worldwide.

My experience includes writing on many topics such as health, beauty, fashion and lifestyle, food, and cooking.

I have also worked with some clients from the financial sector to write about investment tips and advice.

I am an energetic person committed to excellence in all aspects of my life, including career. My experience and skills will help me become a valuable asset to your company. I hope to speak with you soon about this opportunity.

I look forward to hearing from you soon

Sincerely,

(Your name)
Template #3
Subject: Your Name- Position

Body:

Dear (Recruiter's Name),

I would like to apply for the position of ______ posted on your company website.

This is my first contact with your firm; after viewing your website, I was impressed by your services, and I believe I can be an asset to your company.

I am currently available and ready to start immediately. If given the opportunity, I will prove my capabilities in achieving the desired results and learn from every experience I encounter.

Thank you very much! Look forward to hearing from you soon. I can be reached at (phone number).

Sincerely,

(Your name)
Bottom Line,
With a bit of preparation, you can write a good job application email that will open the doors to persuading recruiters and receiving calls to attend job interviews. All you have to do is take advantage of these tips to be on the right track towards getting your dream job.